Planet's ability to produce useful biological materials for its human population and absorb waste is under threat… but it's not too late

Man's space voyages, deep-sea exploration and expeditions up Mount Everest provide knowledge – and solutions – that inspire conservation efforts
June 22, 2020
The "Blue Marble", an image of the Earth captured from about 28,000 miles (45,000km) away during the most recent human moon landing expedition on December 7, 1972, is one of the most recognised and iconic pictures in history.
It shows the fully illuminated rounded shape of our planet, with Africa and the Arabian Peninsula to the north and Antarctica to the south, and helps to put our terrestrial existence in perspective.
Today's intrepid explorers continue to push the boundaries of man's knowledge of the world around us – including the growing awareness of the harm man is having on the Blue Marble.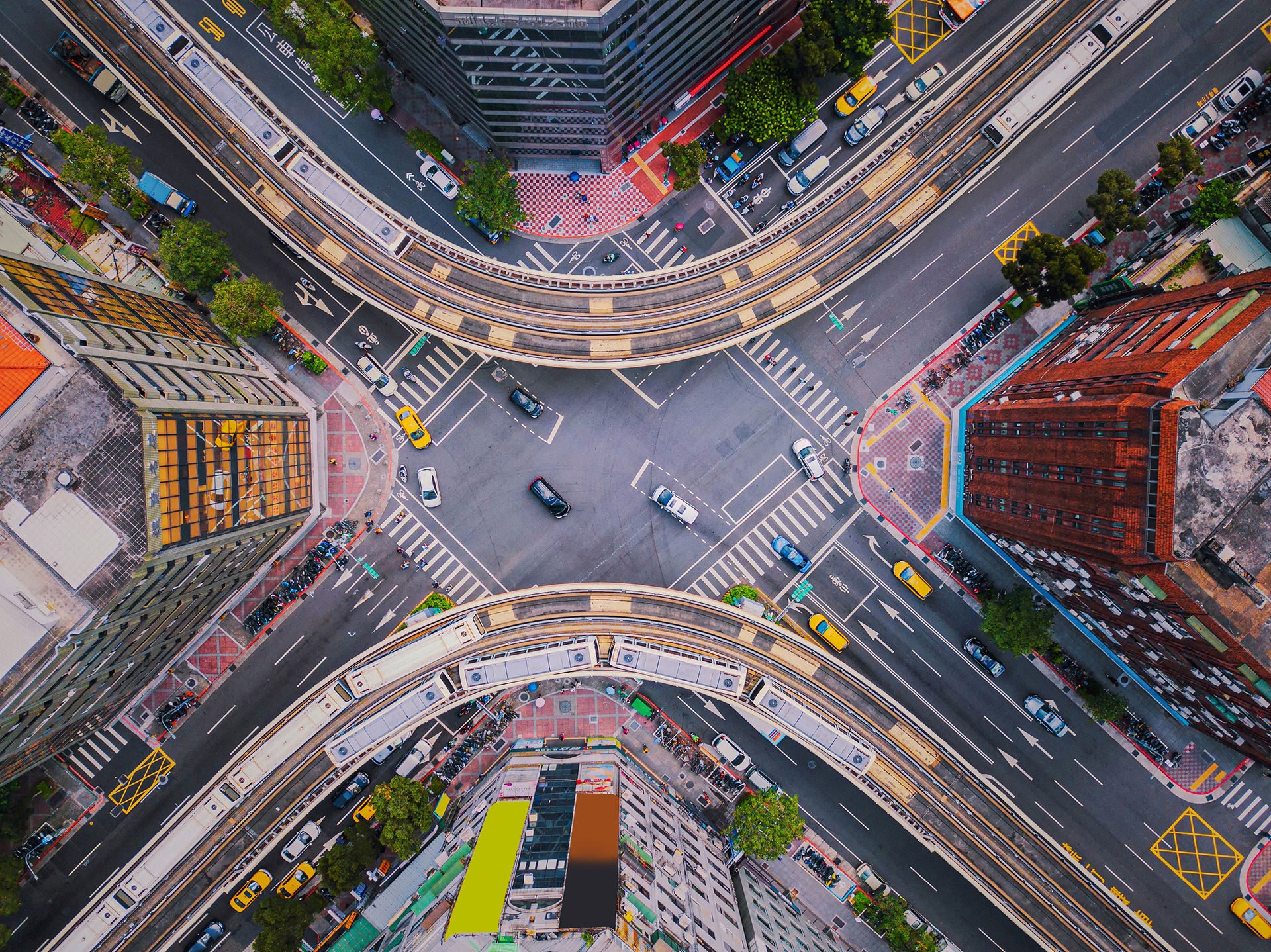 The world was home to roughly 3.8 billion people when the photo was taken in 1972. Today there are nearly 8 billion and the population is tipped to hit 11 billion by 2100.
The global conservation group, WWF, says that by 2050, man will need 100 per cent more of the planet's current level of biocapacity – the Earth's ability to produce useful biological materials for its human population and absorb waste materials.
Can the Earth survive?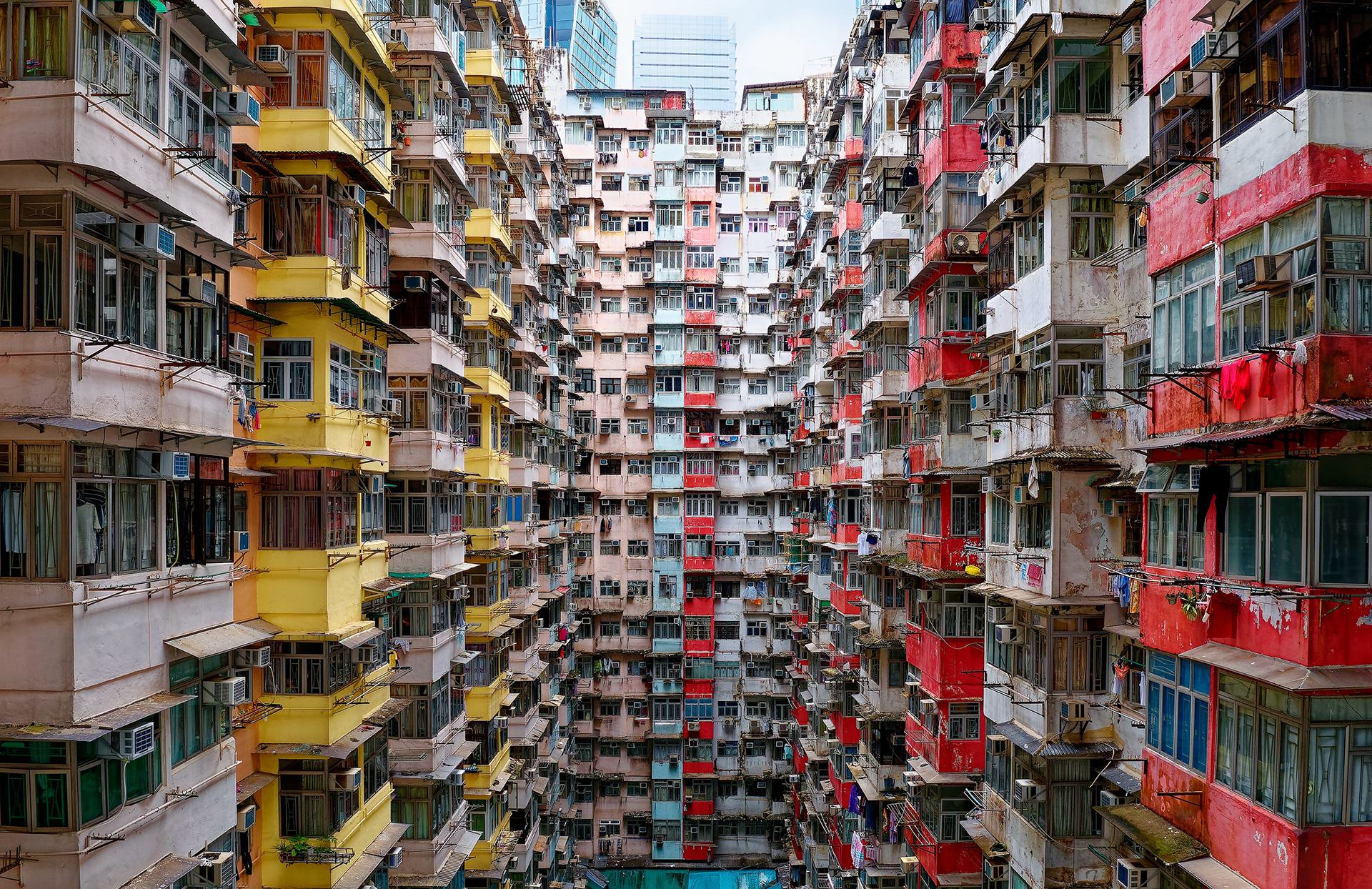 Rapid global urbanisation and industrialisation are using up many precious natural resources, resulting in serious environmental consequences.
The Earth's biodiversity – the variety of plant and animal life on which the air we breathe, food we eat and water we drink all depend – is fast diminishing.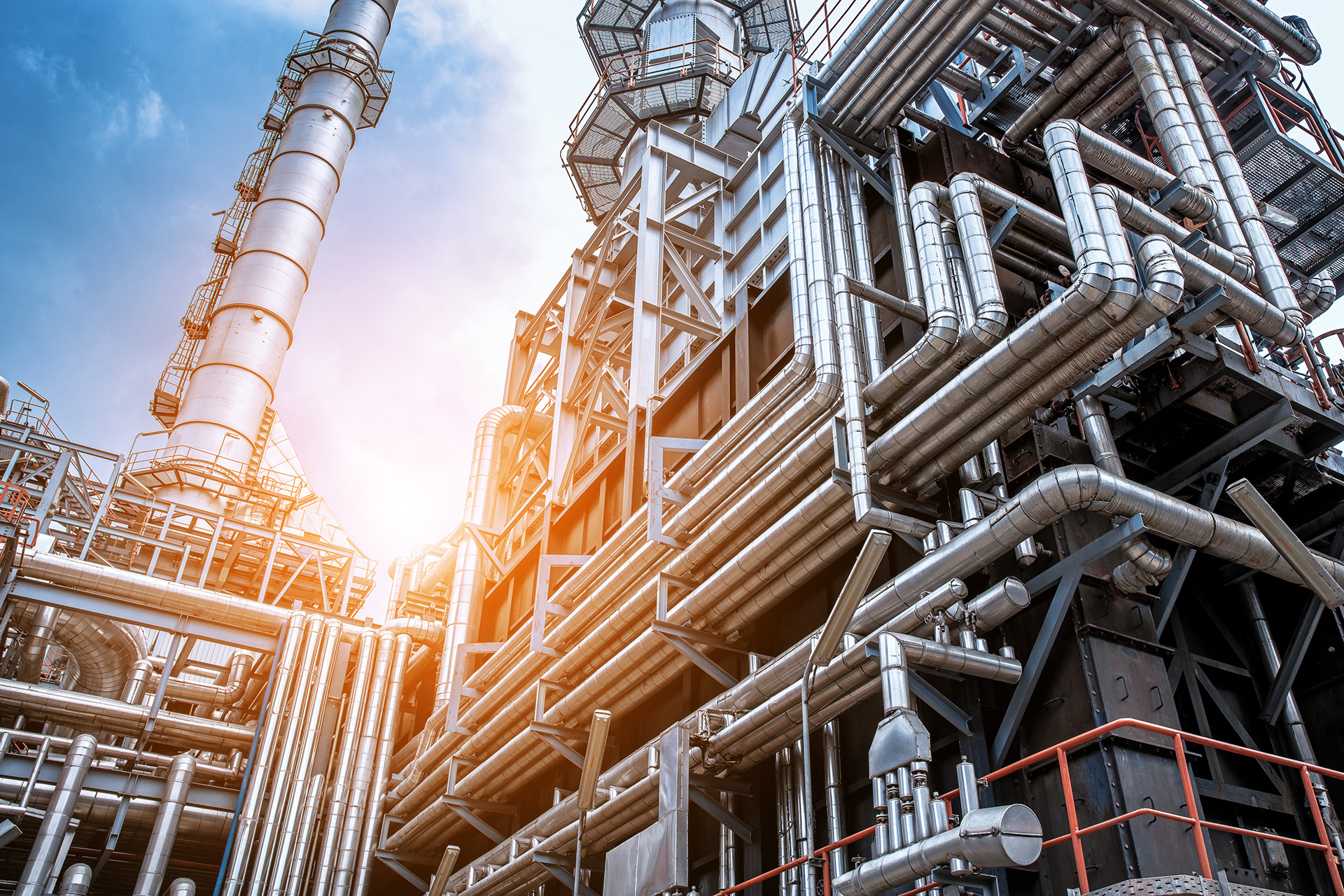 In the past decade alone, 467 species have been declared extinct, with many others now critically endangered. This loss of species has had an impact on everyone's lives – threatening our food and energy security and access to clean water and raw materials.
How space helps us understand
Environmental efforts and space exploration have long been intertwined, and orbiting technology has been frequently employed for conservation efforts and climate change mitigation.

In the past decade alone, 467 species have been declared extinct, with many others now critically endangered. This loss of species threatens our food and energy security and access to clean water and raw materials

Satellites have provided information for fire management, including the detection of active wildfires, during Australia's recent deadly bush fires and helped map out the extent of the changes to ecosystems caused by the devastation.
Florida's Merritt Island, in the United States – where the John. F. Kennedy Space Center is located – is also home to Merritt Island National Wildlife Refuge, with more than 1,500 species of plants and animals – some of which are endangered.
To manage wildfires in the refuge, scientists at the facility use controlled burns to reduce the chances of catastrophic wildfires and restore habitats for endangered species.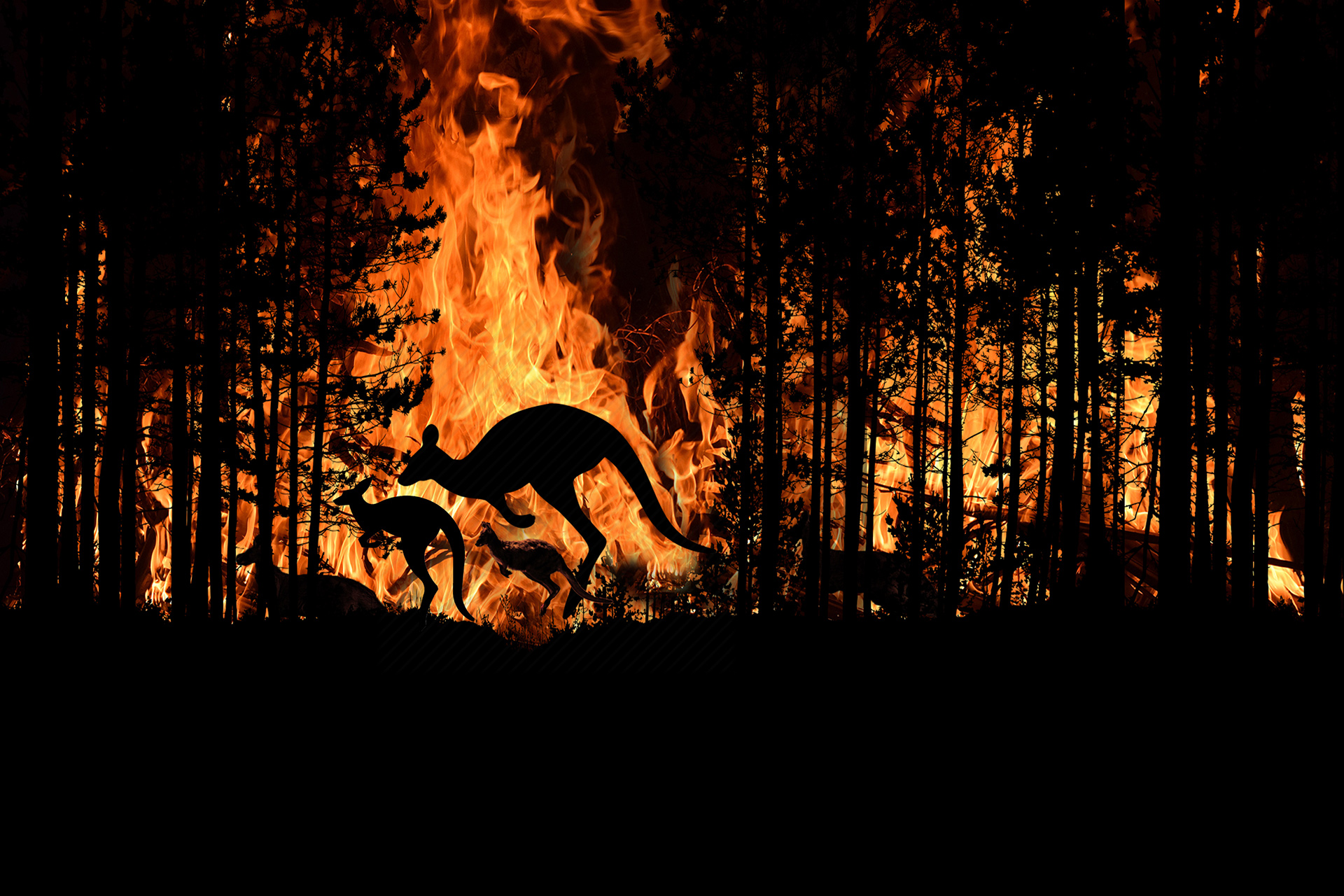 Space research also plays a critical role in addressing problems of climate change and environmental health, such as ozone layer depletion and chronic air pollution.
Sea exploration shows extent of pollution
Our oceans cover 71 per cent of the Earth's surface, yet they remain largely unexplored. While 12 men have walked on the moon, less than a handful have journeyed to the planet's deepest point.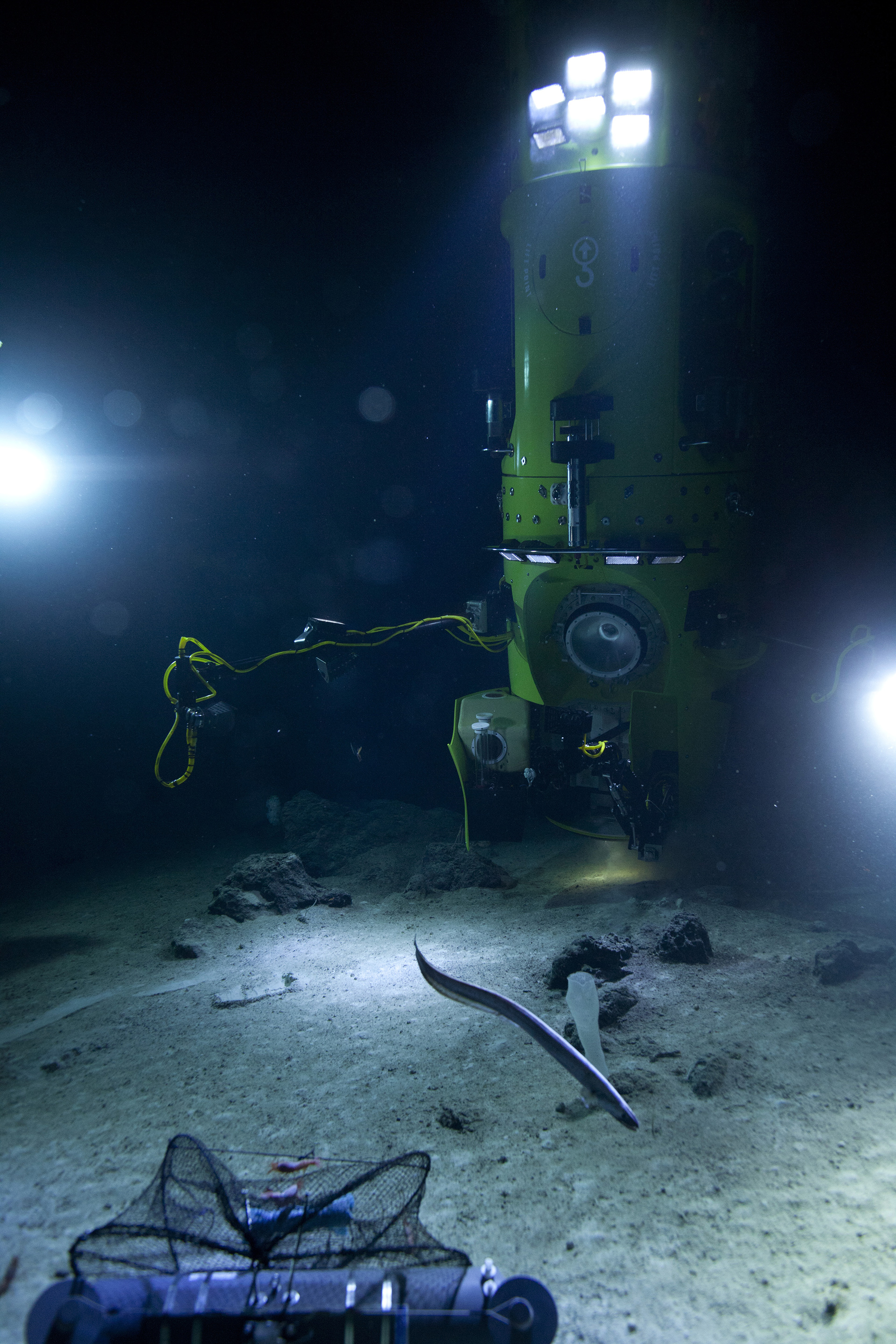 In 2012, filmmaker-turned explorer James Cameron made a record-breaking solo dive aboard the 24-foot (7.3-metre)-long Deepsea Challenger submersible to the bottom of the sea – a depth he recorded as 10,898km – on the floor of the Pacific Ocean's Mariana Trench.
Cameron used a special 3D camera to capture footage on the seabed and also collected scientific samples and data.
The expedition – a joint effort between Cameron's Avatar Alliance Foundation, National Geographic, and the Swiss watchmaker, Rolex, which saw a Rolex watch function as normal throughout the dive while fixed to the submersible's robotic arm – paved the way for a new era in deep-sea scientific exploration, leading to discoveries in fields such as biology, chemistry, geology and oceanography.
Ocean research has helped to reveal the extent of the decades-long problems created by man. A recent UN study estimates that land-based sources account for up to 80 per cent of the world's marine pollution, with up to 95 per cent of it made up of plastics debris.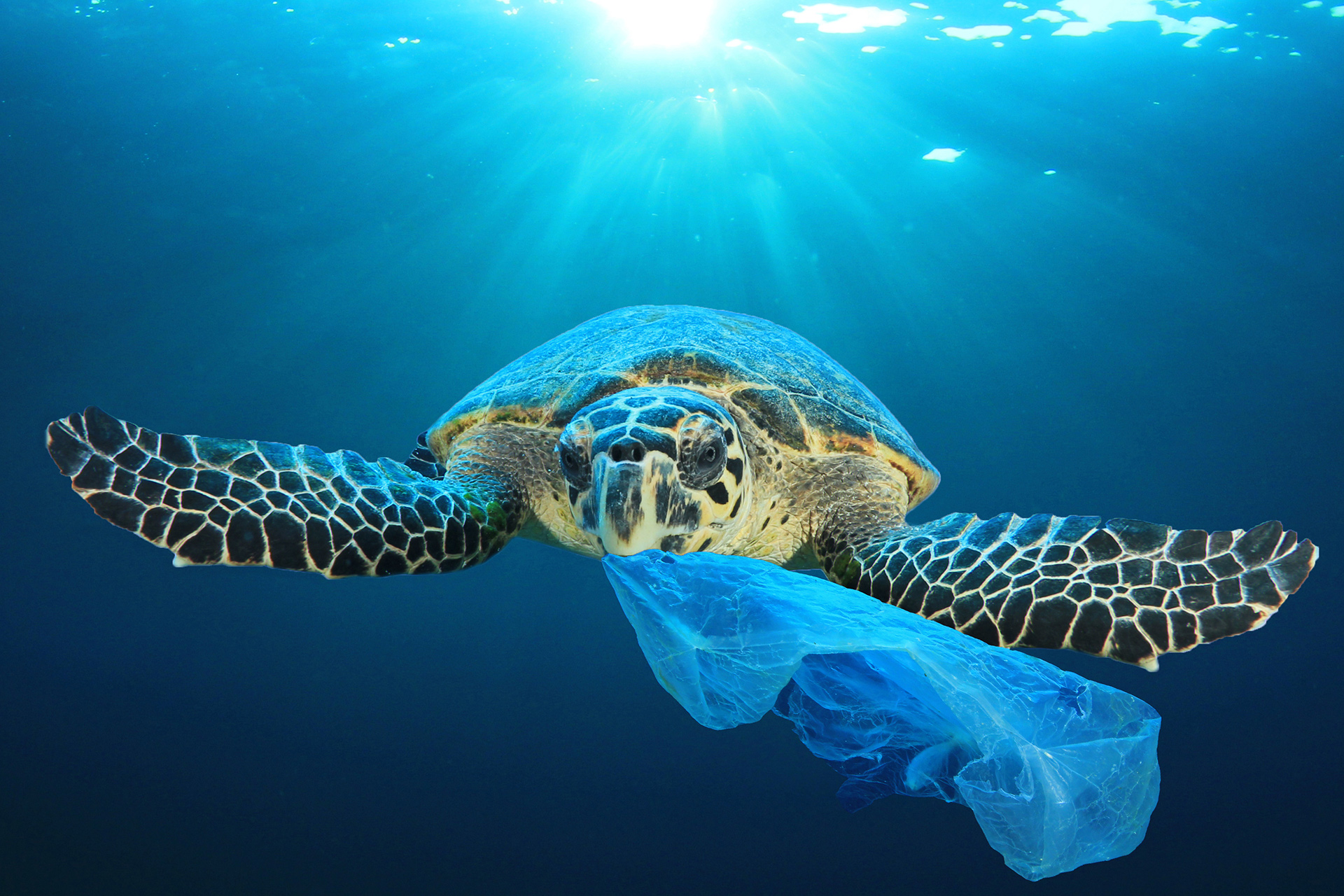 The plastic problem was brought into sharp focus last year by one of today's explorers.
Long-distance swimmer Ben Lecomte's Vortex Swim project took him through the so-called Great Pacific Garbage Patch – the world's largest accumulation of ocean plastic, weighing nearly 90,000 tonnes.

In 2012, James Cameron used a special 3D camera to capture footage at the bottom of the sea, paving the way for a new era in deep-sea scientific exploration.

Alarming images from campaigns such as Lecomte's have contributed to increased awareness of the issue and helped facilitate bans on single-use plastics and the introduction of new regulations in a growing number of countries, including – most recently – Thailand and China.
What we can do to protect our oceans
One established initiative, Mission Blue, which aims to inspire action to explore the ocean and protect it from threats such as pollution, overfishing and climate change, is being led by oceanographer Sylvia Earle, who has been supported by Rolex since 1982. Over the years, Earle's team has embarked on a series of expeditions to shed light on what they call "Hope Spots", specific areas that are critical to the overall health of the ocean. 
The alliance currently includes more than 200 respected ocean conservation groups and like-minded organisations, and supports the work of conservation NGOs on ocean protection.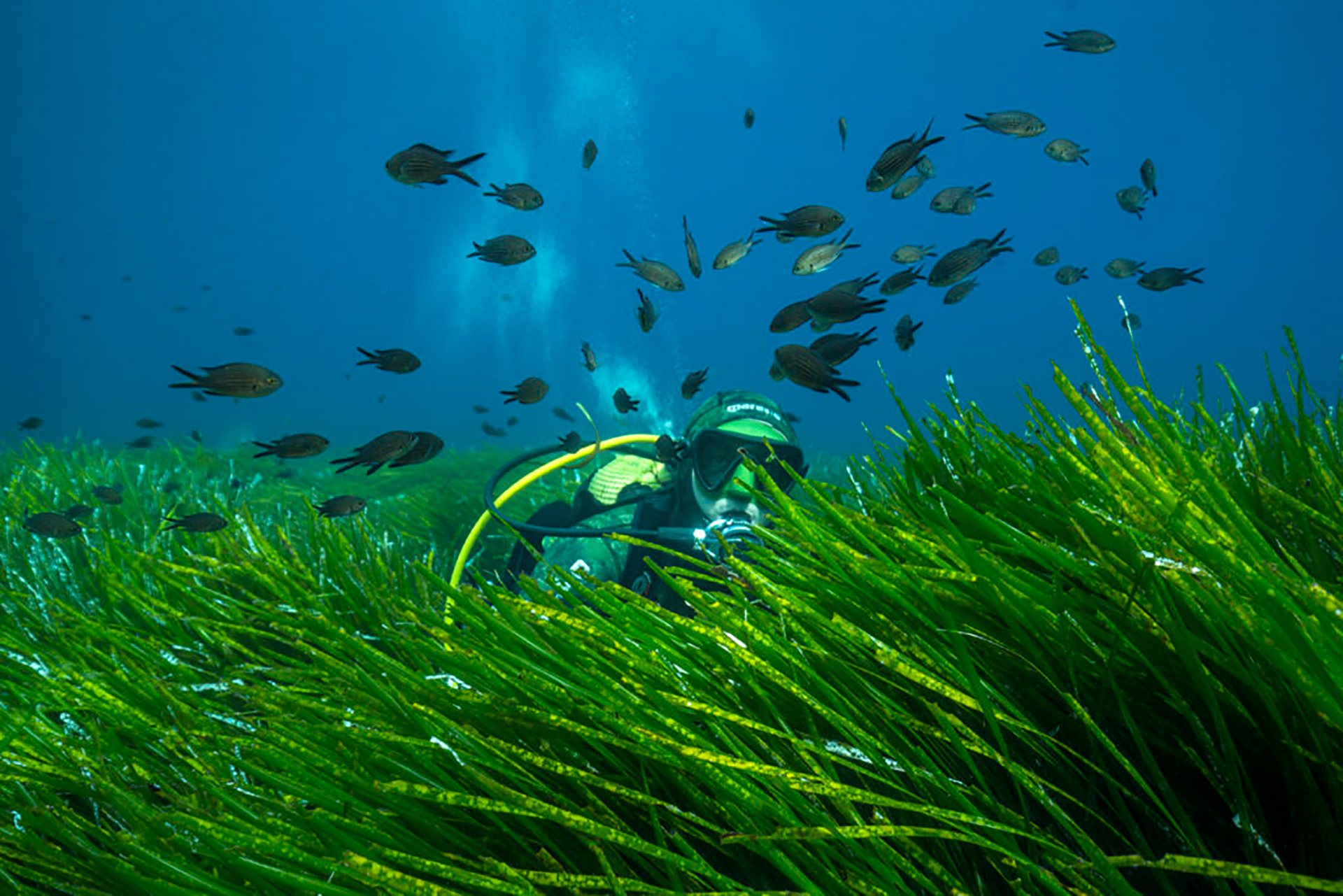 In the 1970s, the late German architect Wolf Hilbertz's work to find sustainable low-cost building materials for developing countries led him to create an underwater mineral accretion technology called Seacrete – which uses safe, low voltage, direct current electricity to grow solid limestone rock structures.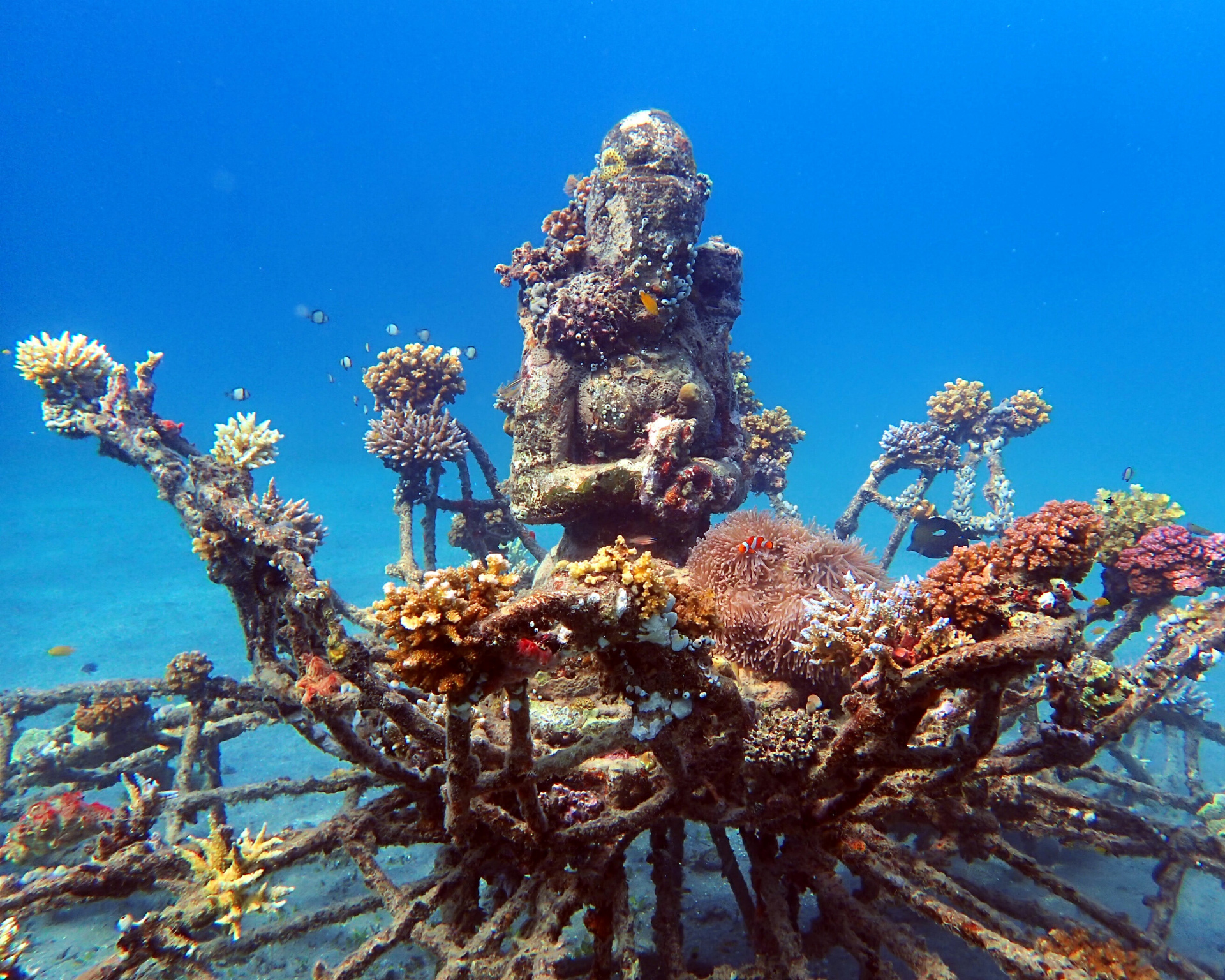 The project has since evolved into Biorock, with the technique now applied to coral restoration projects in 20 countries – including the most successful, off the coast of the Indonesian island of Bali.
Explorers who rise to the challenge – and inspire
Man's desire to explore the Earth's unknown places has also taken him from the deepest depths to the highest peaks.
On May 29, 1953, that same thirst for discovery led climbers Sir Edmund Hillary and Tenzing Norgay to the Earth's highest point – as the first people to reach the summit of Nepal's Mount Everest, 8,848 metres above sea level in the Himalayas.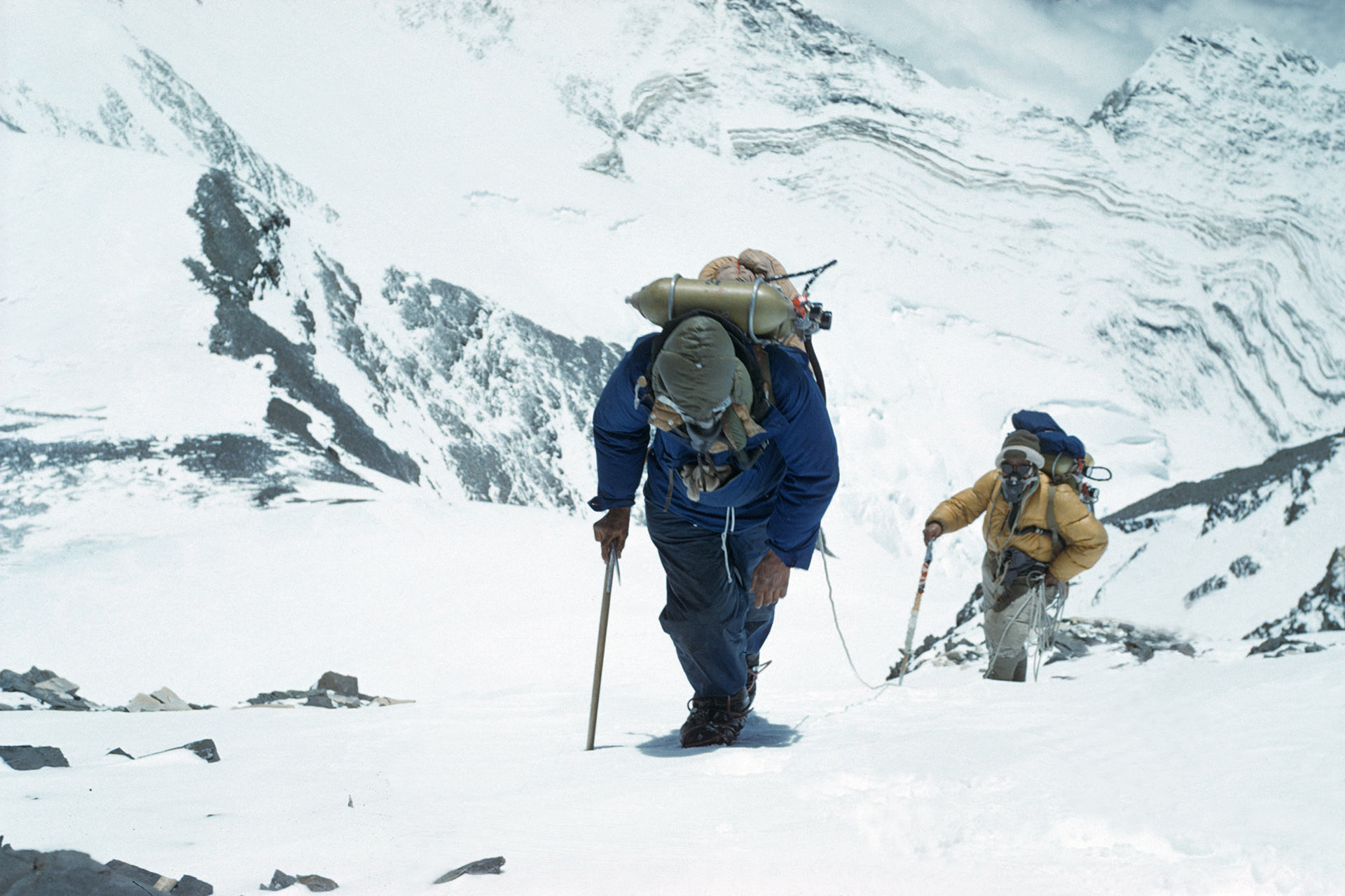 They achieved this feat without the help of GPS or satellite technology – relying only on a compass to navigate and a Rolex Oyster Perpetual watch for precise timekeeping, as they monitored their oxygen reserves on the final ascent.
Since then, more than 4,800 people have reached the summit, many of whom have helped with scientific research into environmental protection.
In 2012, a team of Everest climbers wore body sensors that collect data to help researchers understand chronic illnesses, while a geologist led a 2014 expedition to track how fast global warming is causing glaciers and the ice sheet to melt.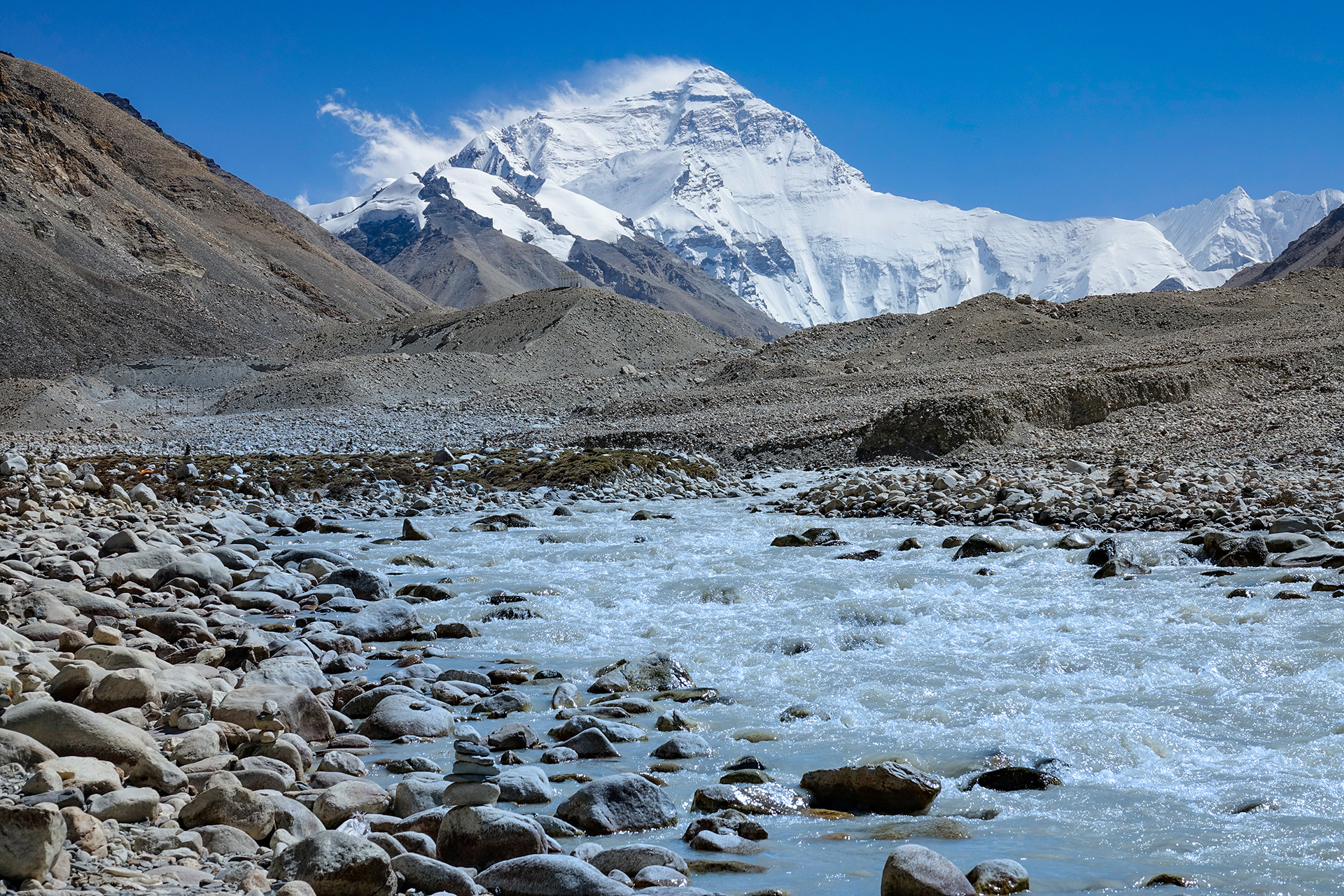 Between April and May last year, a groundbreaking Everest scientific expedition, led by National Geographic and supported by Rolex, managed to install five of the world's highest weather stations, including one perched on the upper reaches of the Earth's ultimate peak, 8,430 metres above sea level.
The 30-strong, multidisciplinary team of scientists also collected the highest-ever ice core at 8,020 metres, conducted biodiversity surveys at various elevations, and documented the history of the mountain's glaciers.
The knowledge gained from this exploration, and the vital data the weather stations are collecting will offer the international community new insights into the threats of climate change.
Empowering mountain preservation
The Himalayas is also one of the areas being protected by The Mountain Institute, a not-for-profit organisation working to conserve mountain ecosystems and empower mountain communities, including helping Nepalese high-mountain farmers to support their families.
Sonam Wangchuk, an Indian inventor and engineer, is a laureate of the 2016 Rolex Awards who has helped farmers in the arid Himalayan highlands of Ladakh with the Ice Stupa Project.
The region is experiencing hotter summers and declining snowfall, which are drying out rivers and streams. The initiative's cone-shape artificial glaciers are an effective way to conserve meltwater – ensuring the ice melts more slowly and controlling water supplies during the warm and dry months to help irrigate crops.
Another of today's intrepid explorers, geologist-turned-glaciologist Dwarika P. Dobhal, is admired for his brave conservation work on the Himalaya's glaciers – climbing up to 4,000 metres above sea level with bundles of simple bamboo stakes to measure the rise and fall of glacial mass.
His work is helping governments to shape their conservation policies.
Why move to Mars if we have Earth?
Although entrepreneur Elon Musk has garnered global headlines for his bold plan to send man to Mars, Earth will remain our only home for the foreseeable future.
Our planet's explorers and visionaries are doing their best to raise awareness of the environmental challenges we face – and hopefully will inspire people to work together to preserve our planet before it's too late.
As American astrophysicist Dr Neil deGrasse Tyson says: "If you [have] the power of geoengineering to [transform] Mars into Earth, then you have the power of geoengineering to turn Earth back into Earth."
Editor's note: Time is of the essence if we are to create a sustainable future. In partnership with Rolex and its Perpetual Planet Initiative, "Explorers of tomorrow" honours a group of dynamic, extraordinary people whose innovative projects are making the world a better place. This article is the first in the four-part series that will feature profiles of people who are working to conserve our planet.