With so much time, effort, resources and capital poured into preparing host city Hangzhou and its residents for the upcoming summit, it is evident how much importance China has attached to the G20. So what, exactly, is the G20 and just what does it mean to China?
The G20 is a global finance forum for governments and central banks from the Group of Twenty major economies with the goal of fostering sustainable growth and economic stability. Its members comprise 19 nations and the European Union. Once a year, the G20 heads of state and central bank governors meet to discuss high­-level policy issues. The group also holds separate meetings of finance ministers and central bank officials.
A closer look
ARRANGED BY
selected country appears as larger, filled circle
SORT & EXPLORE

Select countries by by clicking them or sorting them with the dropdown menu
COUNTRY FACTS
South Africa
TOTAL POPULATION
53,699,000
ECONOMIC classification
Emerging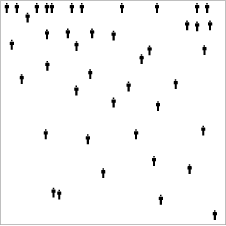 POPULATION DENSITY X KM2
44
GDP PER CAPITA
US$6,483
NOTE: Based on 2014 data. Source: International Monetary Fund
The G20 economies collectively account for a whopping 90 per cent of the world's gross domestic product and 80 per cent of global trade. With China aspiring to present itself as a global leader, especially for emerging economies, the G20 summit is the perfect stage for the country to expand its role in global economic governance.
"The Hangzhou summit affords President Xi Jinping a unique opportunity on the world economic stage to show he is a global player during a supremely complex time for policymaking."

– Harry Broadman, director of Johns Hopkins University's Council on Global Enterprise and Emerging Markets.
Trade flow
The G20 economies moved US$27 trillion worth of products among them in 2014
COMPARE

Examine trade ties by selecting any two countries, then clicking NEW COMPARISON
Trade volume in US$ billions, based on 2014 data

TURN ON Visualisation of global trade relationship
NOTE: Based on countries' reports on 2014 imports in US$ thousands (**); European Union excluded. Source: International Monetary Fund
A RISING G20 AS G7'S INFLUENCE WANES
Before the G20 came into existence, there was the G8 – the Group of Eight major advanced economies comprising Britain, Canada, France, Germany, Italy, Japan, the United States and Russia.
The G8 grouping, which left out key emerging economies such as China and India, faced criticism for its unrepresentative nature. But it wasn't until the late 1990s, after a series of financial crises centred largely in Latin America and Asia, that this changed.
As the crises laid bare the G8's practical disadvantages of excluding developing countries in global economic management efforts, its leaders expanded discussions to include new players. The move resulted in the birth of the Group of Twenty in 1999.
That year, the G8 countries accounted for 66 per cent of the world's gross domestic product and 48 per cent of global trade. By 2014, however, their GDP and trade shares had shrunk to 45 per cent and 33 per cent respectively.
In contrast, in 1999, the G20 countries excluding the G8 and the European Union accounted for only about 15 per cent of global GDP and 14 per cent of global trade. But by 2014, their GDP and trade shares had grown to 31 per cent and 26 per cent respectively.
Economic evolution
Compared with the G7 countries, how far have the G20 members progressed since the group was set up in 1999?
COMPARE

Select countries from the dropdown menu to see how they compare, G7 countries are labeled with ★
All countries
Current selection
Other countries
G7 country
Other G20 member
Source: World Data Bank
With emerging economies taking up more seats at the top table of global economic and financial governance, the influence of the G8 "rich boys' club" – now the G7 following Russia's suspension in 2014 for its annexation of Crimea – has been waning. More recently, Britain's decision to leave the European Union, rising populism across Europe and uncertainty in the lead-up to the United States' presidential election in November have also undermined its leadership in global affairs.
As the its influence declines, the G20, among other global blocs, has found itself rising in relevance as a progressive platform for world leaders to discuss global policy directions.
CHINA'S ECONOMIC CLOUT GROWS
This isn't even China's first time hosting a G20 event – before state-level summits started eight years ago, a G20 ministerial meeting was held in Beijing in 2005. In a commentary at the time, the South China Morning Post said Beijing's role as host was seen as representing "China's fast-rising clout on the global stage, giving the world's fastest-growing major economy its best-ever platform to explain its development strategy".
Eleven years on, the G20 has become a keystone of China's involvement in global economic governance; it is the only economic institutional setting on which the country operates on a par with major Western powers.
Today, China's economic clout is far greater than it was in 2005. It is now the world's second-largest economy; it was fifth 11 years ago. Gross domestic product has grown a staggering 260 per cent and its global trade last year reached US$3.73 trillion, 2.6 times that of its trade volume in 2005.
But the country's economy is no longer growing at the double-digit pace it was a decade ago and is unlikely to do so again in the foreseeable future. The world economy, too, is looking far gloomier amid fears of a global recession, which have deepened since Britain's recent vote to leave the European Union. In June, the World Bank cut its forecast for the global economy this year, predicting expansion of 2.4 per cent, down from the 2.9 per cent it expected in January.
Against this backdrop, China faces greater challenges leading the G20 when it convenes in Hangzhou this September.