Come September, the top leaders of the world's biggest economies will gather in Hangzhou, capital of China's eastern Zhejiang province, for the G20 summit. The South China Morning Post documents the unassuming city's dramatic transformation as China showcases it on the international stage as a shining example of all that the country has achieved so far and what more it can deliver in the future.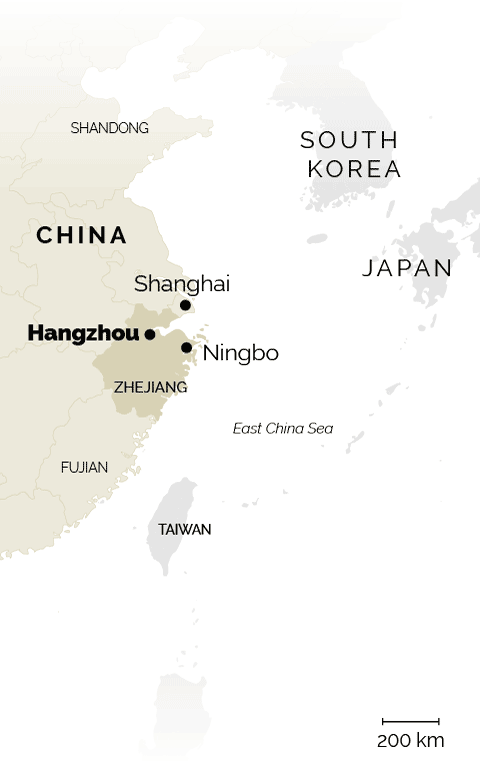 It surprised observers when China announced late last year that it would host the G20 summit neither in Beijing, its political centre, nor Shanghai, its economic hub – but in Hangzhou. A closer reading, however, reveals the strategic reasons behind China's decision to make the second-tier city its stage of choice for one of the world's most important financial forums. The two-day talks will take place on September 4 and 5.
Hangzhou, which sits between Shanghai and Ningbo, can be considered the perfect embodiment of China's past and present. Bountiful in history and culture and brimming with economic potential as one of the country's most promising technology hubs, it is home to some 9 million people, making it Zhejiang province's most populous city. The area also has its place in contemporary politics as part of the province that President Xi Jinping helmed before he took over the reins of running the country.
Connecting with the past
Although Hangzhou has neither Beijing's imperial grandeur nor Shanghai's worldly vibrancy, it is the quintessential Chinese city that represents all of the country's traditional cultural values: harmony, sophistication and prosperity.
For centuries, the city was China's economic, political and cultural heartland, serving as a key commercial hub in the Sui dynasty (589-617) as well as the political capital of the Southern Song dynasty (960-1279).
During the Song dynasty – an era that saw culture and the arts flourish – Hangzhou grew into one of the world's largest and richest cities. Traders on boats called on the bustling city daily through its wide canals as people crossed elegant arched bridges onto streets lined with graceful weeping willows, weaving their way through rows and rows of shops and houses.

Freer Gallery of Art, Smithsonian Institution, Washington, D.C.: Gift of Charles Lang Freer, F 1911.209
A segment of 'Scenic Attractions of West Lake' depicts life during the Song dynasty.
Present-day writer Yu Qiuyu wrote in his book, "West Lake Dream", that Hangzhou's picturesque hills and lakes could be seen as representing the melting pot of Buddhism, Taoism, Confucianism and the wide range of lore and legend linked to the region.
The city's scenic West Lake, a Unesco World Heritage site renowned for its natural beauty and cultural relics, has inspired countless poets, painters and philosophers throughout Chinese history.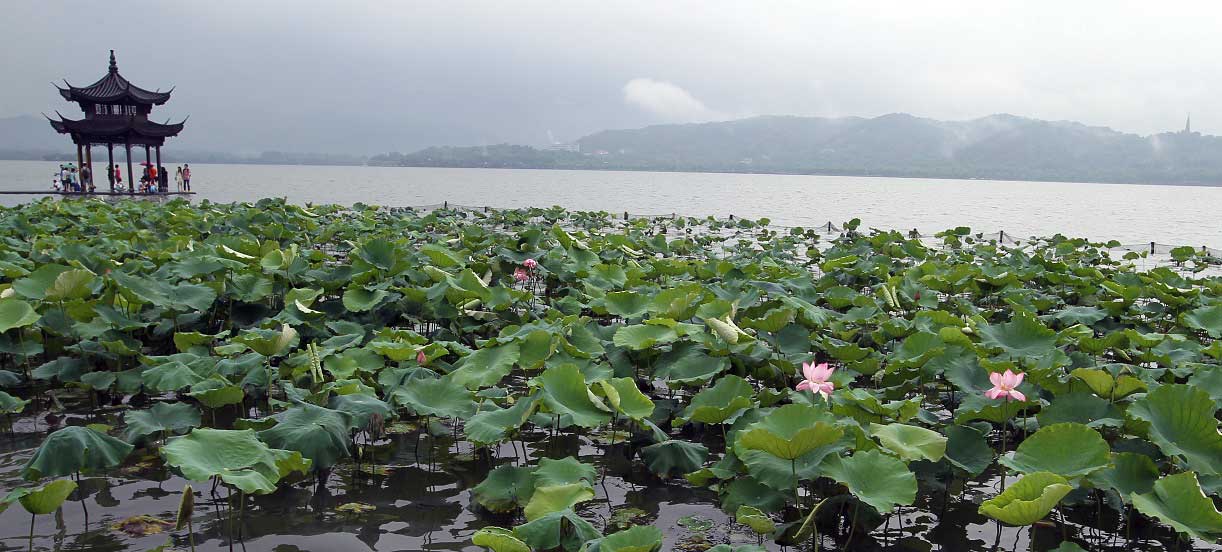 "In Hangzhou, the fragrance of osmanthus is as sweet as wine in the autumn, while lotus blooms stretch ten miles long in the summer."

– Liu Yong, Song dynasty poet
During the Yuan dynasty (1279-1368), prominent poet Yang Chaoying marvelled that "in heaven there is paradise, on earth there are Suzhou and Hangzhou". Venetian merchant traveller Marco Polo also declared Hangzhou "without doubt the finest and most splendid city in the world".
Forging the future
Today, Hangzhou is one of China's seven ancient capitals. It was on the city's historically fertile soil for trade and commerce that President Xi Jinping brought to bloom Zhejiang's private sector when he oversaw the province as party chief from 2002 to 2007.
The then leader-in-waiting covered himself in glory governing Zhejiang, one of China's richest provinces. Observers have given glowing reports of his work there and many of his subordinates in the province were later promoted to serve in Beijing after Xi took the helm of the country.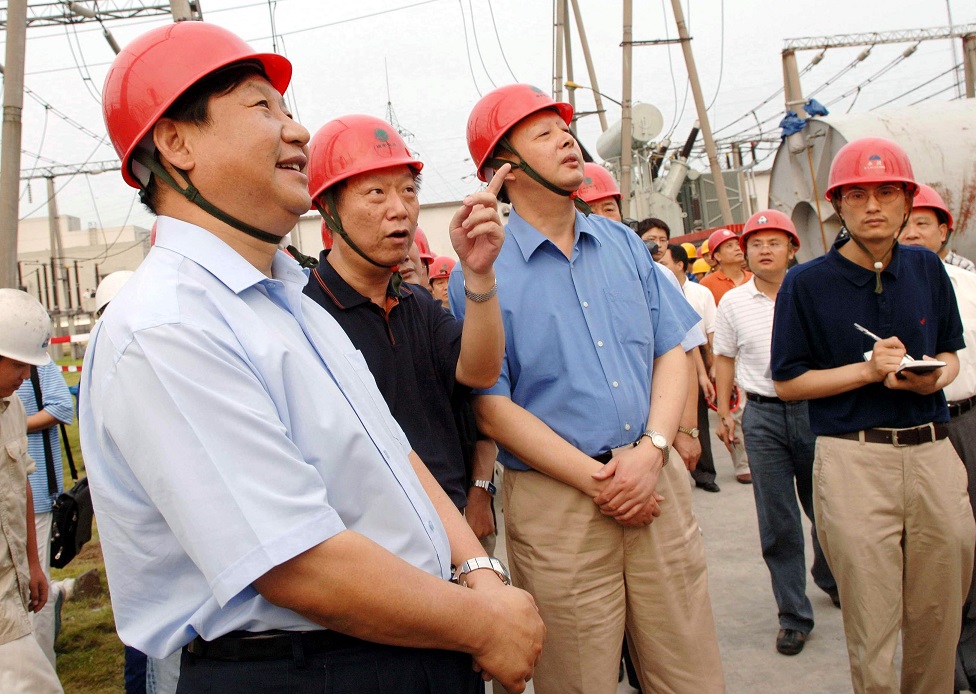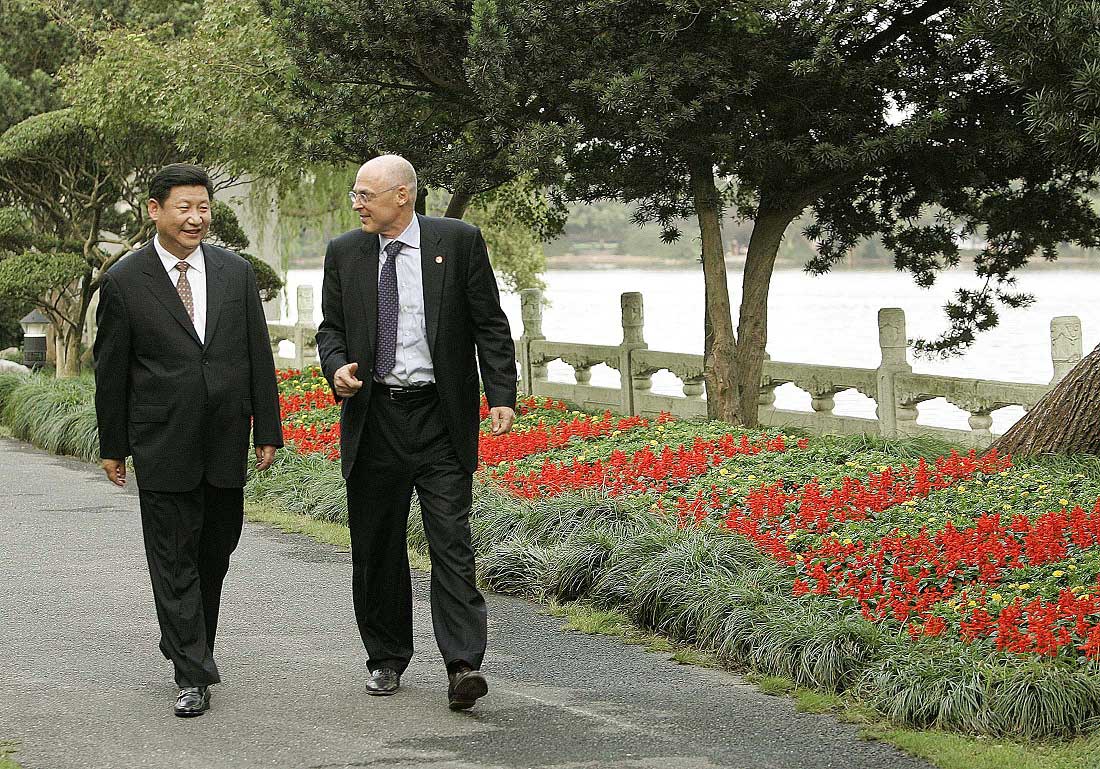 Xi Jinping, then Zhejiang party chief, inspects a power station in 2005; Xi with then US treasury secretary Henry Paulson along the West Lake in 2006.
"Xi Jinping's achievement in Zhejiang was impressive, especially in promoting the development of the private economy – which shows he is an open-minded leader."

– Dr Cheng Li, China expert at Brookings Institution
In Zhejiang, Xi built on the successes of late paramount leader Deng Xiaoping's market reforms in the 1990s to further expand the private economy and develop more innovative industries. Its capital, Hangzhou, became home to a rapidly burgeoning class of successful entrepreneurs. The city's internet economy boomed as technology firms grew, with e-commerce giant Alibaba – which owns the South China Morning Post – the most prominent of them.
Today, more than 10 per cent of China's top 500 private enterprises are from Hangzhou – the most among all Chinese cities. Its private economy grew almost 600 billion yuan (HK$696 billion, US$89.7 billion) in 2015, accounting for nearly 60 per cent of the city's gross domestic product.
"Hangzhou, despite its rich history, is also a city of innovation and connectedness … Xi may have special personal feelings towards the city because of his positive work experience there," says Wang Wen, executive dean of Renmin University's Chongyang Institute for Financial Studies.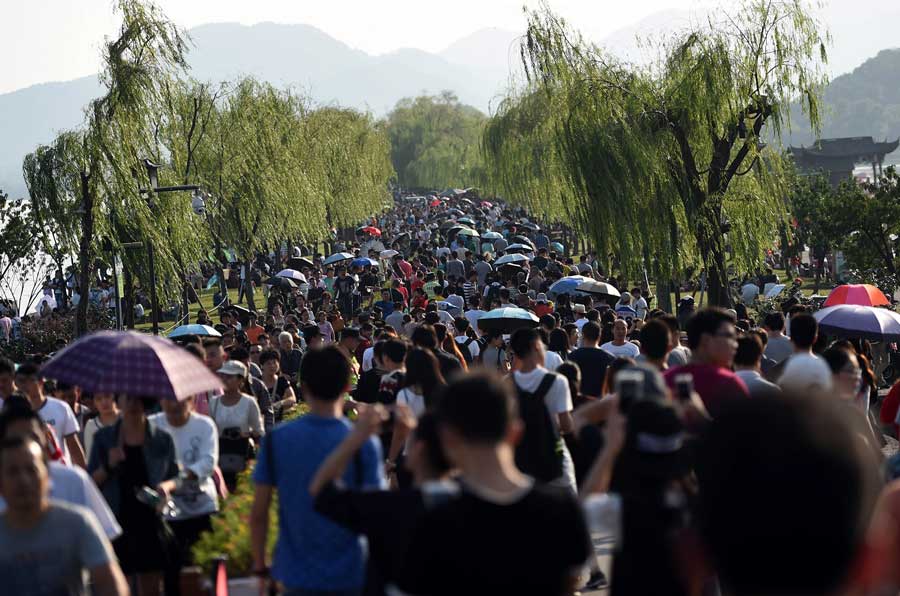 Visitors tour the West Lake during the National Day holiday in October 2015.
Tourism is also a key driver of Hangzhou's economy. The city was named the "oriental leisure capital" by the World Leisure Organisation, an NGO, in 2006. Last year, one in 13 mainland Chinese and some 3.4 million foreigners visited the city.
Hangzhou is a shining model for other Chinese cities as China steers its investment- and export-driven economy towards a more consumption-based and service-oriented one. It was Zhejiang's first city to advance into a service economy, with its service sector already accounting for more than half of the city's GDP growth since 2012.
Hangzhou's remarkable achievements thus far, together with its long history and rich culture, render it the perfect representation of China's glorious past, prosperous present and dazzling future that its leaders want the world to see.