Although the Mirador open-pit mine is one of the most controversial projects in Ecuador, several other projects by Chinese companies have sparked social unrest and court cases across the Latin American nation.
Observers say many of these investments got off the ground after faulty or non-existent consultations. Once they are set up, they are protected by opacity – with reports such as environmental studies often kept hidden from the public – and high security measures.
The Panantza-San Carlos copper mine is more than two hours by car from Tundayme, where the Mirador project is located. The concession for the mine was granted to ExplorCobres S.A., a subsidiary of Mirador's Chinese operator EcuaCorriente S.A.
Residents from villages near the Panantza-San Carlos project, in the southern Ecuadorean Amazon, are still shaken by the violent episodes they witnessed between 2016 and 2017 – from displacements to shootings and even finding helicopters hovering over their homes.
In August 2016, hundreds of police officers and soldiers entered the parish of Santiago de Panantza, in the province of Morona Santiago, and evicted a small Shuar community of eight families – about 32 people – known as Nankints to make way for the mine.
That was the beginning of a prolonged violent conflict between authorities and the indigenous group, who did not want to give up their land and tried to retake the territory. Skirmishes happened on and off until December that year, reaching its peak with the death of a policeman while several of the combatants on either side were wounded.
The government reacted by declaring a state of emergency in Morona Santiago and former president Rafael Correa labelled those who resisted as "terrorists".
Criminal investigations were launched against more than 40 indigenous people and mestizos, a term usually referring to a person of mixed ancestry.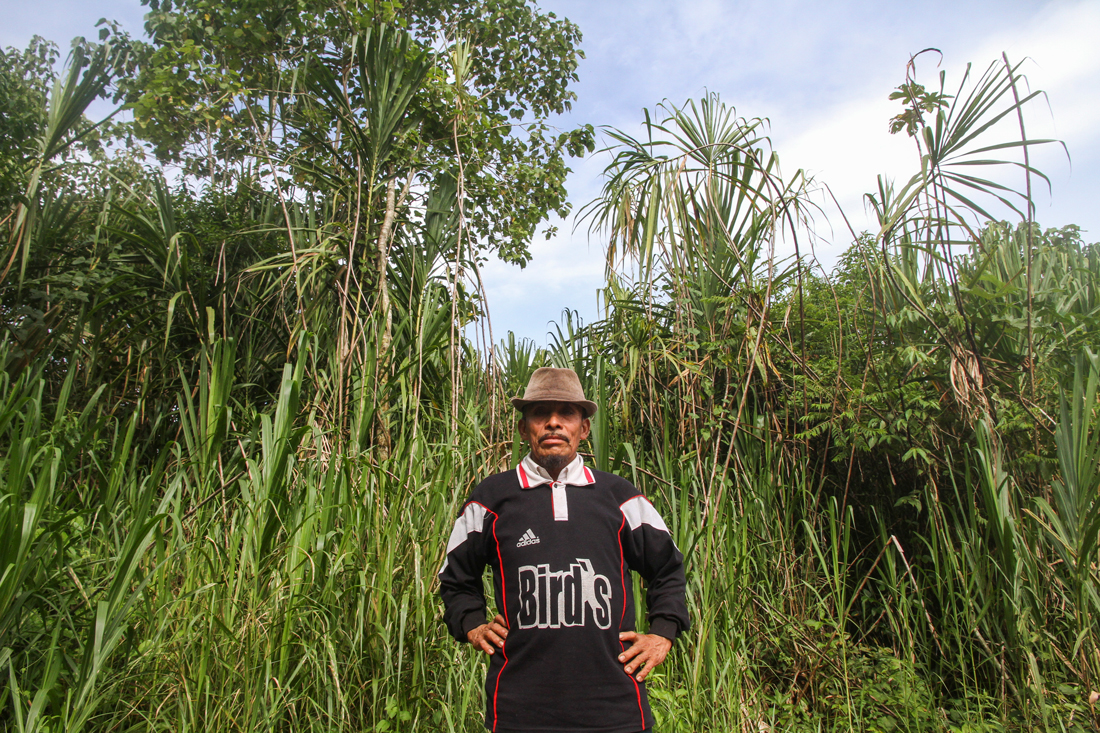 Luis Tiwiram, a Shuar leader, says he used to live on a 22-hectare piece of land. His house was one of the first to be demolished by the authorities.
"My proposal was simple: give me 5,000 hectares of pure jungle. I take my people and there we stay," he says. "I refused to negotiate with money. I can't sell a territory that belongs to a whole community."
Tiwiram describes the multiple confrontations between his people and authorities as unfair. "They are the invaders, we were there living peacefully."
The 64-year-old, who requested a meeting in a secret location in the Amazon jungle, insists he simply defended his community. "I left [the territory] with only one lance… they accused me of a number of things, killing a policeman, arms trafficking and three more crimes."
It's unclear whether Tiwiram is still wanted by authorities, as more than two years have passed since the incidents, but he remains in hiding.
According to the Ministry of Mining, the Panantza-San Carlos project is at an advanced exploration stage. Earlier this year, Ecuadorean courts rejected a legal action against the mine filed by the community, which said they had not been properly consulted before the project began.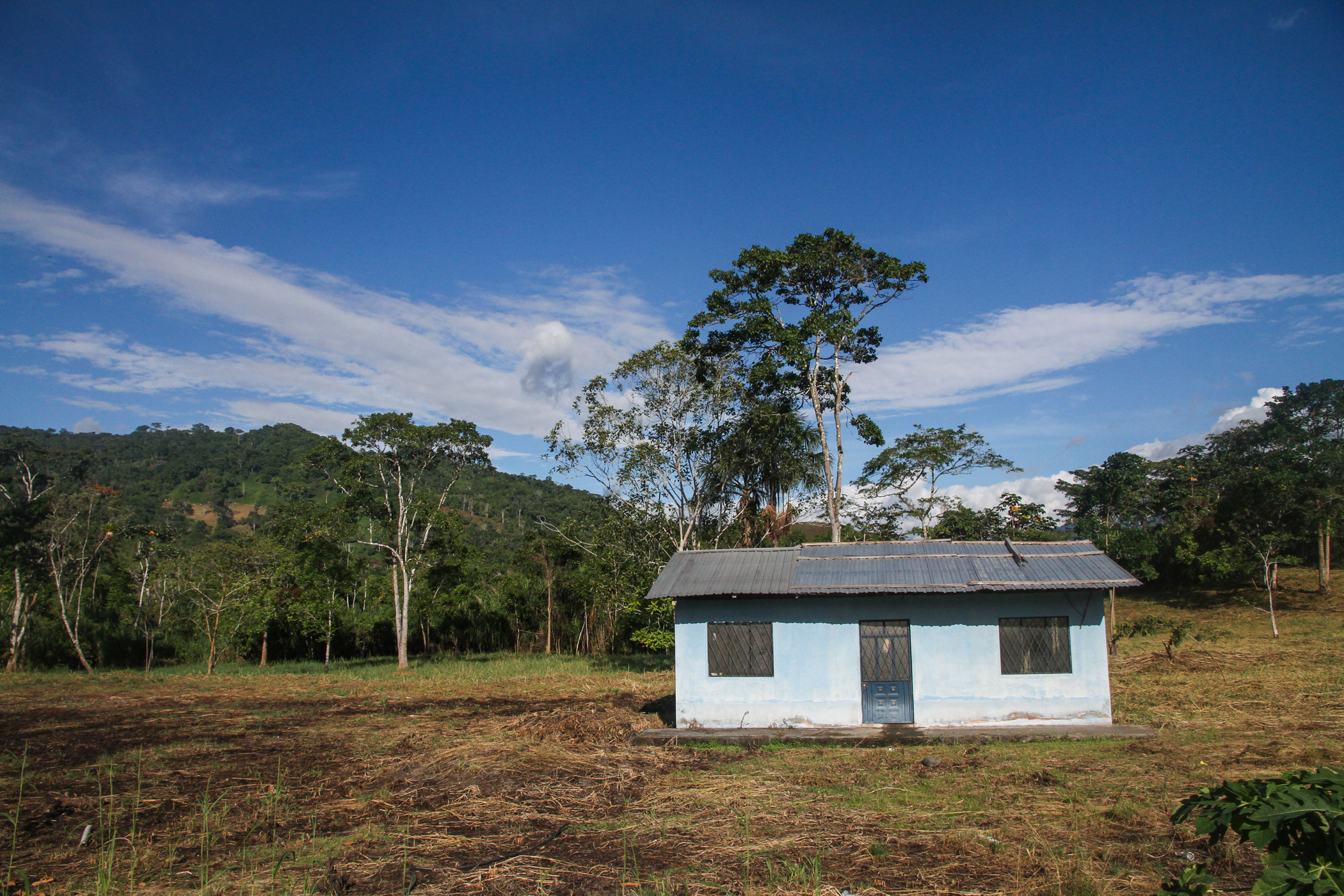 Tiwiram says he would like to return to Panantza – sometimes, he thinks about walking through the jungle just to take a glance at the place he once lived, but he feels this could be too risky.
He is aware his community is increasingly more vulnerable and that soon they will have to abandon their way of living.
The Shuar, often described as the last unconquered people of the Amazon, are known as hunters and warriors, who once used to shrink the heads of their enemies. They no longer do that, but they are now grappling to find new ways to fight against the growing threats they – and the nature they see as sacred – have faced.
"This jungle will be gone in a couple of decades," Tiwiram says, pointing to the lush landscape surrounding him.
DISAPPEARING INDIGENOUS GROUPS
According to legal experts, public security forces have been called to protect international investments during protests; laws and regulations have been bent to suit new economic policies; and foreign investments are often prioritised over traditional livelihoods and the environment.
While mining is fairly new to Ecuador, the commercial exploration of oil has been essential to its economy for many years. In 2018, the country produced about 517,000 barrels a day of crude oil – its top export.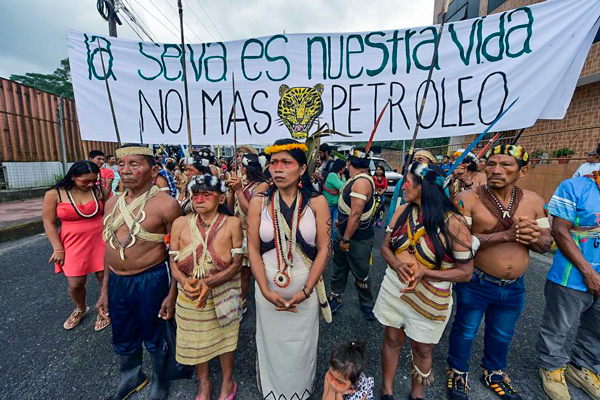 Ecuador has benefited from Chinese loans that financed government buildings, dams and roads. In turn, shipments of oil have been used to partially pay the debt. But the terms of such deals, which involve much of the nation's future production of crude being mortgaged to China, have been called into question.
There were at least five Chinese companies operating in the oil sector in Ecuador last year, according to daily newspaper El Comercio. Some of them have operated in areas that environmentalists and anthropologists consider sensitive.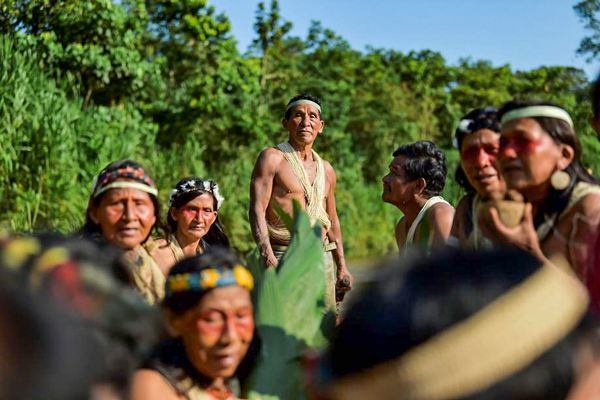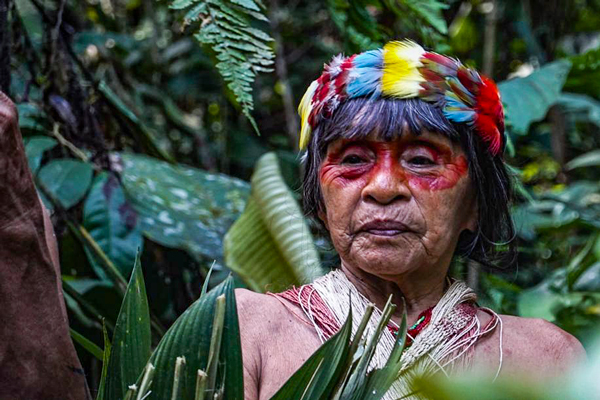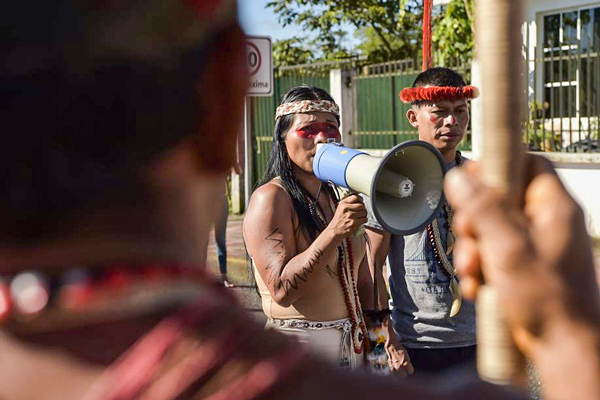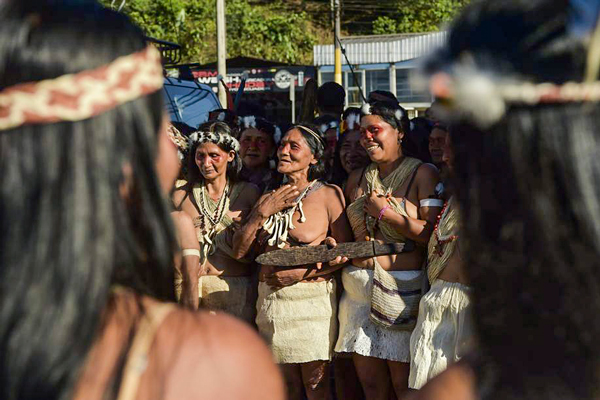 For instance, part of the Yasuni National Park – a Unesco-designated biosphere reserve in eastern Ecuador – and its surroundings have been divided into several oil concessions, with a Chinese company running Block 14.
According to the environmental group Amazon Watch, the park contains more endemic tree species in one hectare than all of the United States and Canada combined. It is also home to the Waorani indigenous people, and two nomadic Waorani clans – the Tagaeri and Taromenane – who live there in voluntary isolation.
Further north, indigenous communities in the Cuyabeno Wildlife Reserve saw part of their land taken by Block 62, which is also operated by a firm from China, and have complained about water contamination, deforestation and a reduction on the region's biodiversity.
Operations at the Chinese-run blocks 79 and 83, located in the province of Pastaza, have also sparked fears about the potential disappearance of indigenous groups – such as the Sápara and the Shiwiar – and their dialects.
But some of the resistance against oil-drilling projects has had results.
In April, the Waorani in Pastaza won a landmark lawsuit against the Ecuadorean government for conducting a faulty consultation and then putting up their territory in the Amazon rainforest for sale in an international oil auction. The court decision halted the bidding process.
CONTROVERSIAL DAM
Mining and oil extraction are not the only projects to have prompted discontent in local communities.
Up north, in the Amazon basin, the giant dam known as Coca Codo Sinclair – financed and erected by the state-owned Chinese Sinohydro Corporation – had a grand opening in 2016, attended by Chinese President Xi Jinping and then Ecuadorean president Rafael Correa.
But things did not go exactly according to plan.
Early on, the project was tainted by labour issues and workers' deaths. Since it began operating, reports have suggested that the dam's reservoir is clogged, cracks are splintering its machinery and that it usually only runs at half capacity.
A spokeswoman for the state-owned dam operator Corporación Eléctrica del Ecuador SA– or Electricity Corporation of Ecuador – says it has been running normally.
"There are no cracks able to affect the dam's operation," she tells This Week in Asia, noting that the microfissures that had been detected are being repaired under the supervision of a German company.

In February, Ecuador's audit commission concluded that the supervision and construction contracts of Coca Codo Sinclair had seen the state lose about US$165 million "due to breaches of the contractual terms and structural failures that caused 7,648 cracks" in its power station.
The audit also said construction deadlines had been extended, and the government had not charged Sinohydro for about US$80 million in fines incurred by the Chinese firm.
The Corporación Eléctrica del Ecuador spokeswoman said no staff – public officials or private personnel – had been sued or sentenced with a jail term, either in Ecuador or overseas, in relation to the Coca Coda Sinclair project.
Controversy had struck in December 2014, while it was still under construction, when a tunnel collapse killed 14 Ecuadorean and Chinese workers.
The spokeswoman says Sinohydro provided compensation worth US$60,000 to the families of each victim, and an investigation concluded the collapse was an accident.
Carolina Viola, a researcher at the Latin American School of Social Sciences university in Ecuador, has visited the area and closely studied the impact of the project. She says communities living near the dam initially supported it, but this changed over time.
"In 2017 [a year after its opening], the general feeling was of sadness. They felt they had been deceived," she says.
Viola says during her research she heard reports of several issues that were mostly ignored by the authorities: from women who had been harassed and raped – the vast majority of workers were male, and originally from other regions – to workers who suspected they had developed serious health conditions because of their work at the plant.
The spokeswoman says no reports of workers with serious diseases, such as cancer, were received.
Viola says communities living near the project "were left weakened": "What is happening in these places is that people feel they have little say over their own territory."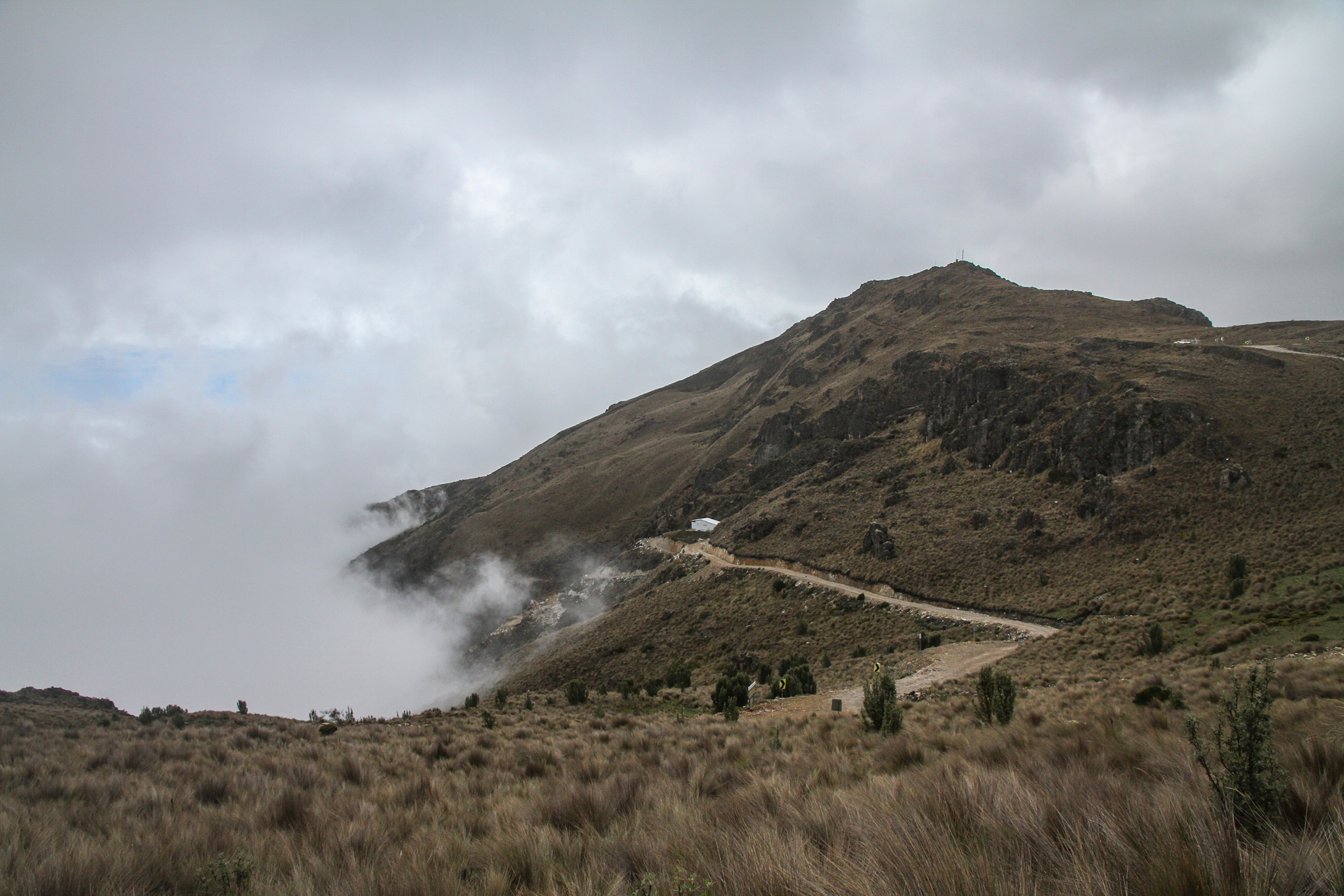 LANDMARK JUDICIAL DECISION
Elizabeth Durazno, 37, climbs up mountains near Ecuador's third-largest city, Cuenca, as if it were an easy walk. She was born and raised in Rio Blanco, about 60km from the city.
Her 15-year-old daughter is almost a mirror of her, from her eyes to her rosy cheeks. The girl collects flowers that she knows by name, eating some of them off the ground, and knows exactly which trees have branches strong enough for her to climb. She does not even feel the air becoming thinner, as we embrace the clouds.
The landscape is dramatically different from the one This Week in Asia found in the Amazon. Here, the vegetation is a more austere shade of green, and massive waves of fog often engulf the grassland.
A light rain falls as we are about to reach the peak of the mountain, near which a mining project has been set up, almost 4,000 meters above sea level. After climbing several slopes, we briefly take a dirt road with signs in both Chinese and Spanish.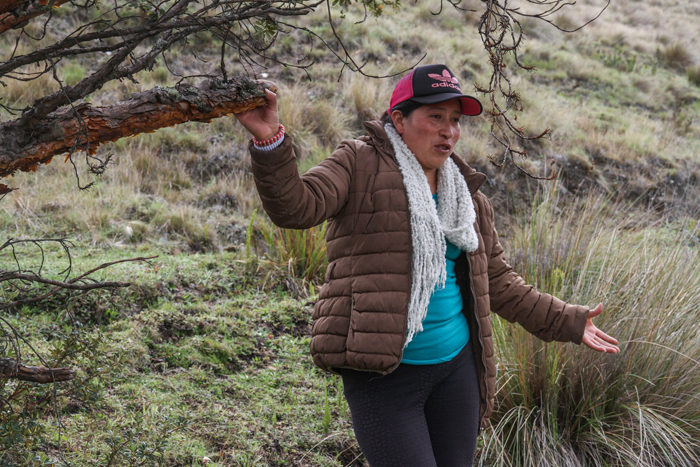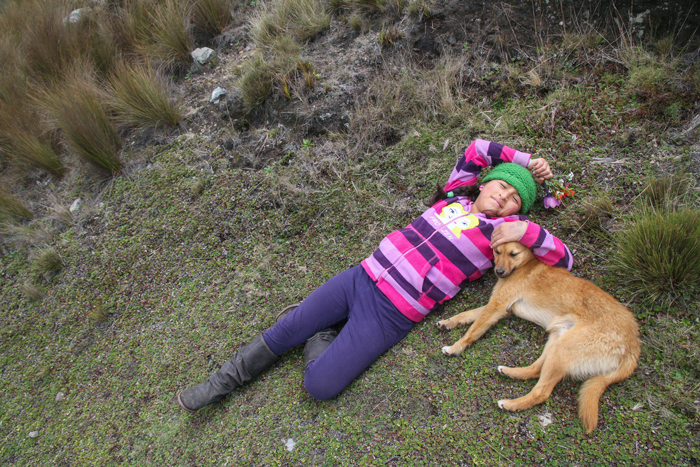 There have been works in the area since the 1990s, but Ecuagoldmining South America – owned by Chinese firm Junefield Mineral Resources – took control of the project in 2013.
The Rio Blanco mine's total output is estimated to be 18.8 tonnes of gold and 133 tonnes of silver, and the extraction of these minerals is projected to last about a decade.
The US$90 million project was expected to bring in more than US$300 million for the Ecuadorean government over that period, and create hundreds of jobs.
But some residents claim sources of water are disappearing and fear that the remaining waterways and lagoons will soon be polluted. The Rio Blanco mine is located in a buffer zone about 5km away from the El Cajas National Park, which is considered a vital source of water for the Cuenca area.
Durazno, who grew concerned about the mine's contamination of rivers and soil, joined those fighting against it about a couple of years ago. "We used to support the mine. I think most of us only became aware of its impacts in 2017," she says. "We realised that the water was drying up."
Violent confrontations have occurred between authorities and locals – and even between communities who have differing opinions on the project. According to Durazno, more than 30 residents of Rio Blanco and the nearby town of Molleturo were charged following protests and a fire set in the mine workers' living quarters last year.
Those against the mine welcomed a landmark decision last June, when a court ordered Ecuagoldmining to halt work because indigenous communities in the area had not been consulted.
A Chinese environmental lawyer, Jingjing Zhang, contributed to that victory. She testified to the court in Cuenca that China had ratified the United Nations Declaration on the Rights of Indigenous Peoples in 2007, which meant it supports prior consultation and consent.
She also noted that Chinese enterprises abroad are bound by the laws and environmental regulations of the host country.
Zhang said the Communist Party of China and various government agencies had issued policy guidelines encouraging Chinese companies to focus on environmental protection in their foreign investments.
It was the first time a court in Ecuador ordered the suspension of a mine. Yet the Rio Blanco region's future remains uncertain.
GROWING TENSIONS
Ecuagoldmining still has a checkpoint on the bumpy road that leads up to Rio Blanco, and the workers' living quarters, up in the mountains, is still guarded by private security.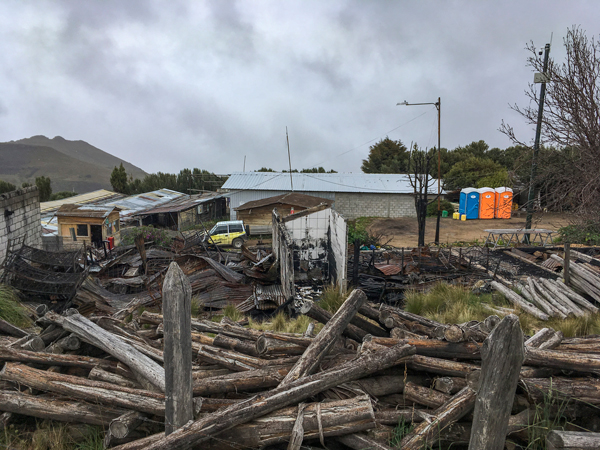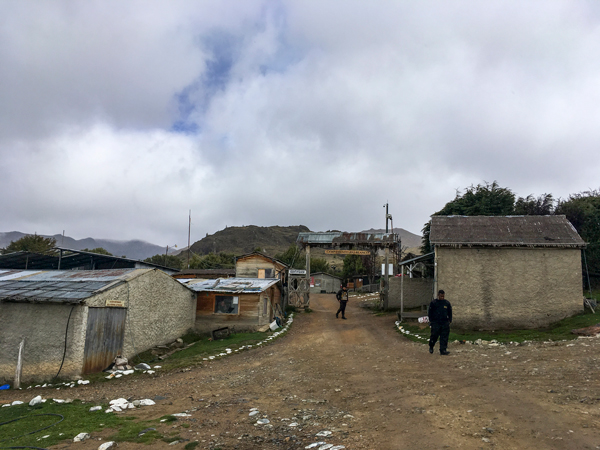 Although it is considered to be of less importance than the Mirador project, the medium-scale Rio Blanco mine was labelled by the government as one of Ecuador's five strategic mining projects – three of which are operated by Chinese-owned companies.
When This Week in Asia and members of the Rio Blanco community walked by the camp where workers used to stay, we were followed by a car from a private security firm.
A few minutes later, a man claiming to be a police officer who had arrived in the security firm's vehicle said we were on private property and had to leave, or we could be detained.
Durazno, who has four children, replied that the path we were taking belonged to the community. "We have been target of constant threats and harassment," she says.
Other members of the community have complained about collusion between the authorities and multinational companies.
"My family has been threatened. But that won't stop me. I will continue and resist. I will remain firm, because we don't want the little water we have left to be contaminated," Durazno says.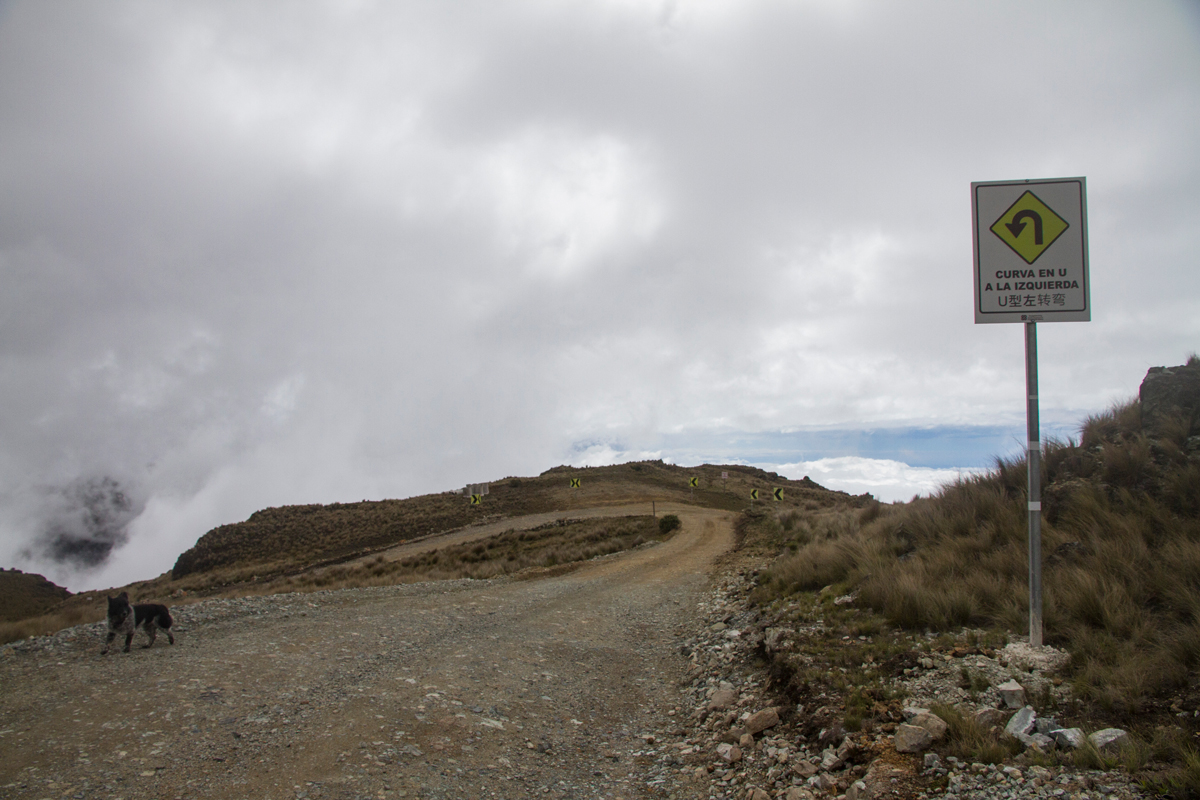 She describes growing tensions in the region. "They use different tactics to instigate fear in the community … The Chinese don't bring development or work. No company has done that … They talk to the leaders of the communities and try to buy them off. That's how they operate. They give money under the table," Durazno claims.
"As a leader, I don't have fear. But as a mother, I fear for my children."
WATER GUARDIANS
Durazno worked for the mine even before Ecuagoldmining received a concession to exploit it. But under the Chinese company, she claims, there was not enough work for the community. She used to work as a cook for just five days a month, making about US$180. "Who can live with this much?"
But it was not the lack of money that pushed her to fight against the project. "I started realising that there were many wrong things and we started running out of water in the summer – they say it's because of natural causes, but we don't believe it."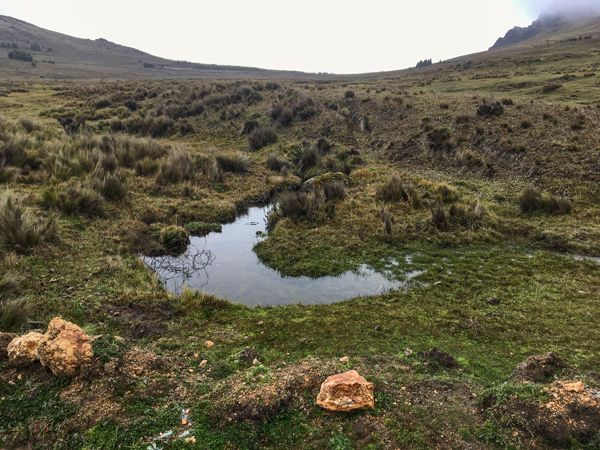 Now, Durazno hopes the mine will be shut for good. "We don't want just the suspension, we want the project to be cancelled. We want to live in tranquillity on our land, without being questioned by a police officer or a security guard about where we are going," she says.
Ortencia Urtado, 78, believes she is one of the people most affected by the Rio Blanco mine. She says her taps started running dry about three years ago.
Around her house, animals grow wild, while her wooden stove boils the water that is so scarce these days – she now needs to collect rainwater and go to natural springs to get enough.
In a firm voice, Urtado describes her family history, which she believes stretches over three centuries in the region. She longs for the days when natural resources were abundant. "I was born and raised here and the water had never run out … Why don't they give our water back?"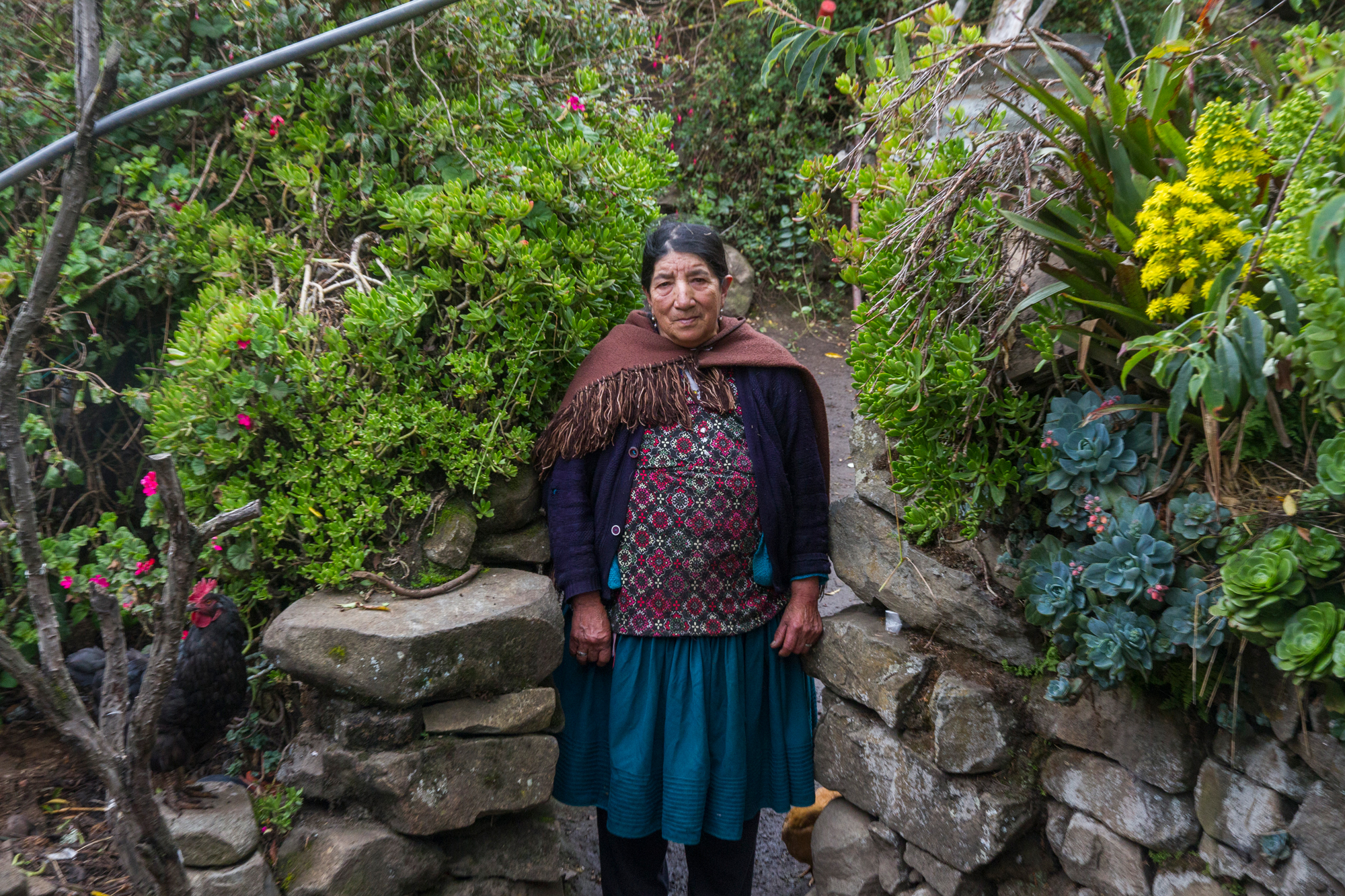 She says that since the mine came to Rio Blanco, she has only seen damage. "They came with so many lies … They promised us a school, a medical centre, a communal house [but] little has happened."
Ecuagoldmining and its subsidiaries could not be reached for comment. But on its social media platforms, the firm has several posts talking about "responsible mining", environmental protection and its contributions to the region.
For instance, in February, it tweeted photos of a representative giving new jackets to a local school.
In May, the company shared a tweet saying it hoped for "a pro-industry Ecuador that bets on the well-being and development of its people" – with pictures of happy children running around and students visiting the project.
However, those are not the images stuck in Urtado's memory. She recalls the violence from last year, when there were clashes between residents from different villages, and between locals and authorities. "We are in danger and we don't know what will happen. Virgin Mary help us! So much cruelty," Urtado says.
"We are here sitting on a bunch of gold, but what is this for, if we don't have something as basic as water? How do they want people to live without water?"