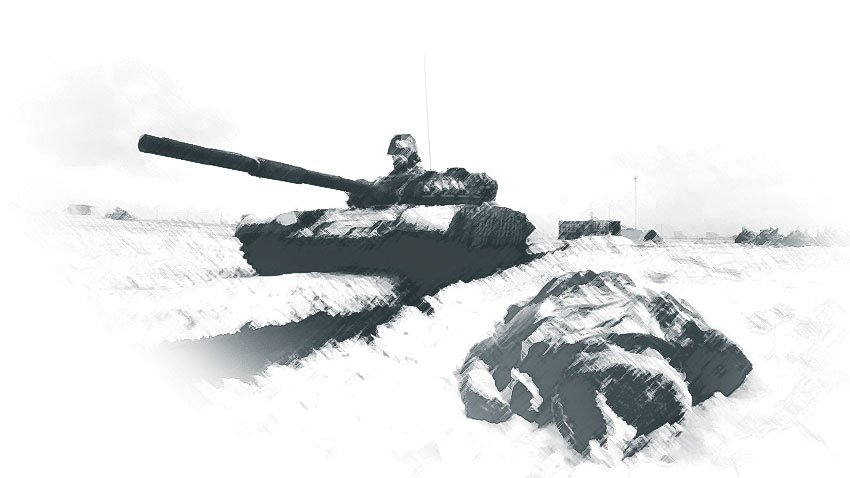 The war in Ukraine, 1 year on
February 24, 2023 marks the first anniversary of Russia's invasion of Ukraine, a conflict that has laid Ukrainian cities to rubble and cost tens of thousands of lives. Russia, unbowed by a series of military setbacks, is preparing for what Ukraine and its allies expect to be a major offensive in the east as spring approaches. Ukraine, which is defending itself with the help of extensive Western military aid, is desperate for more weapons.
Major developments by month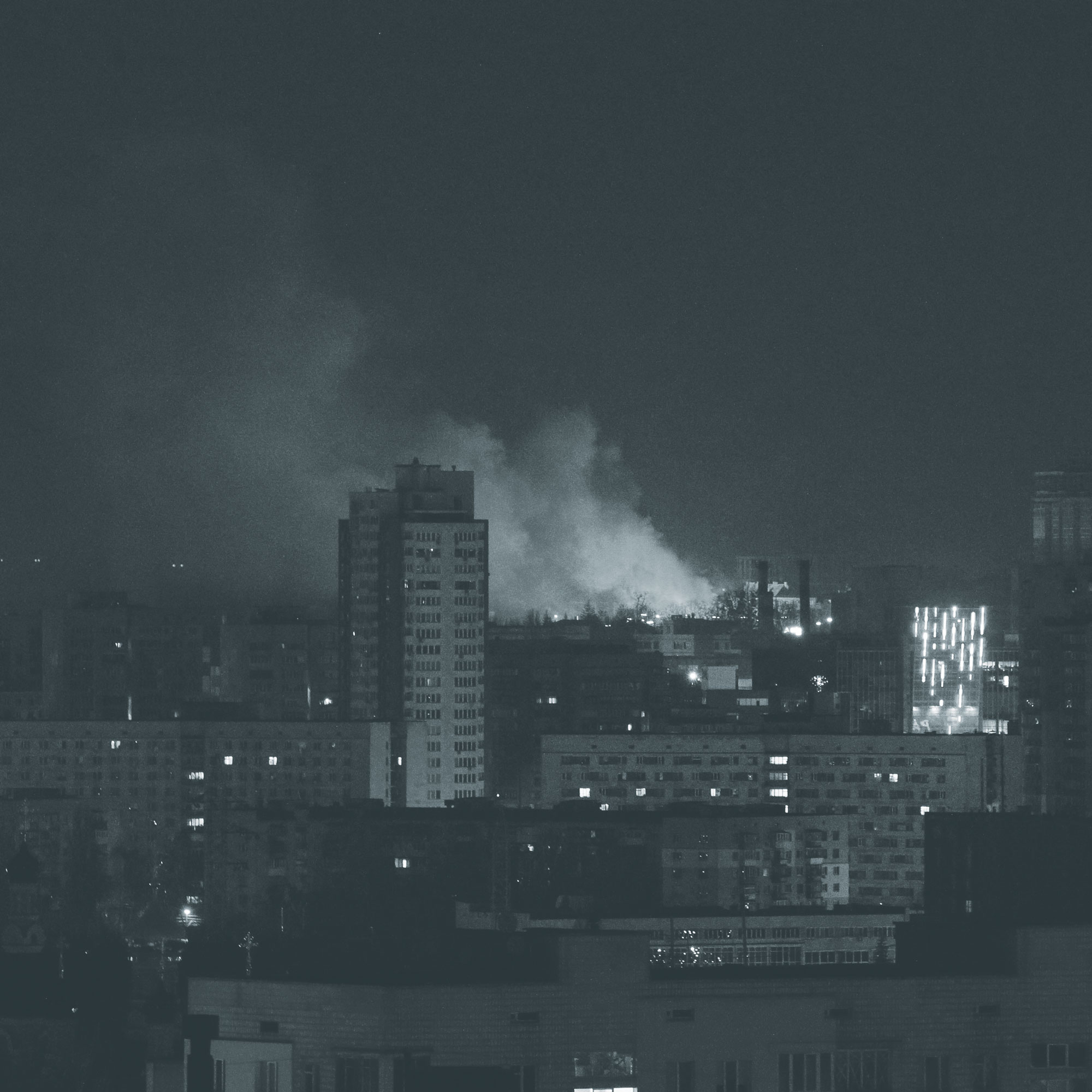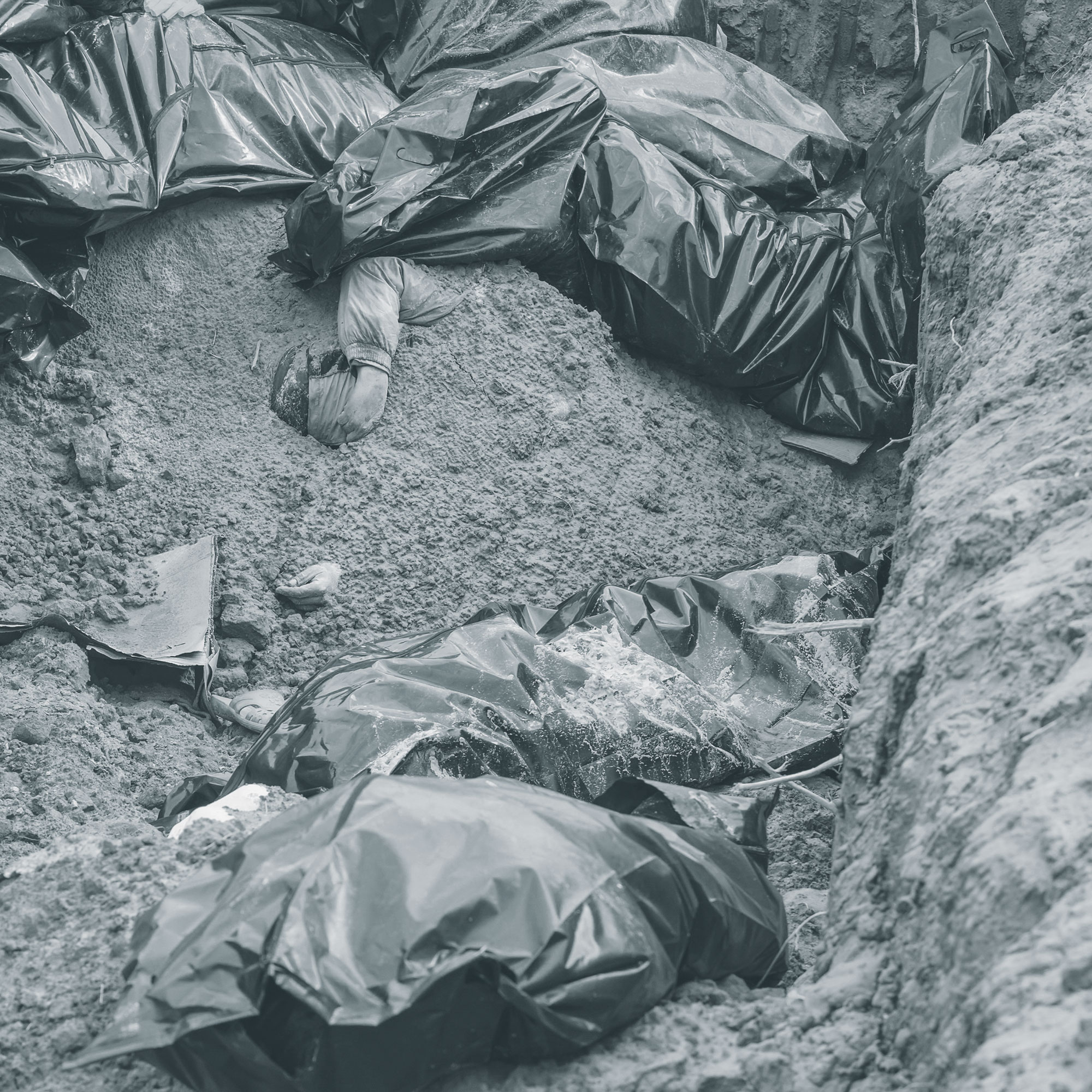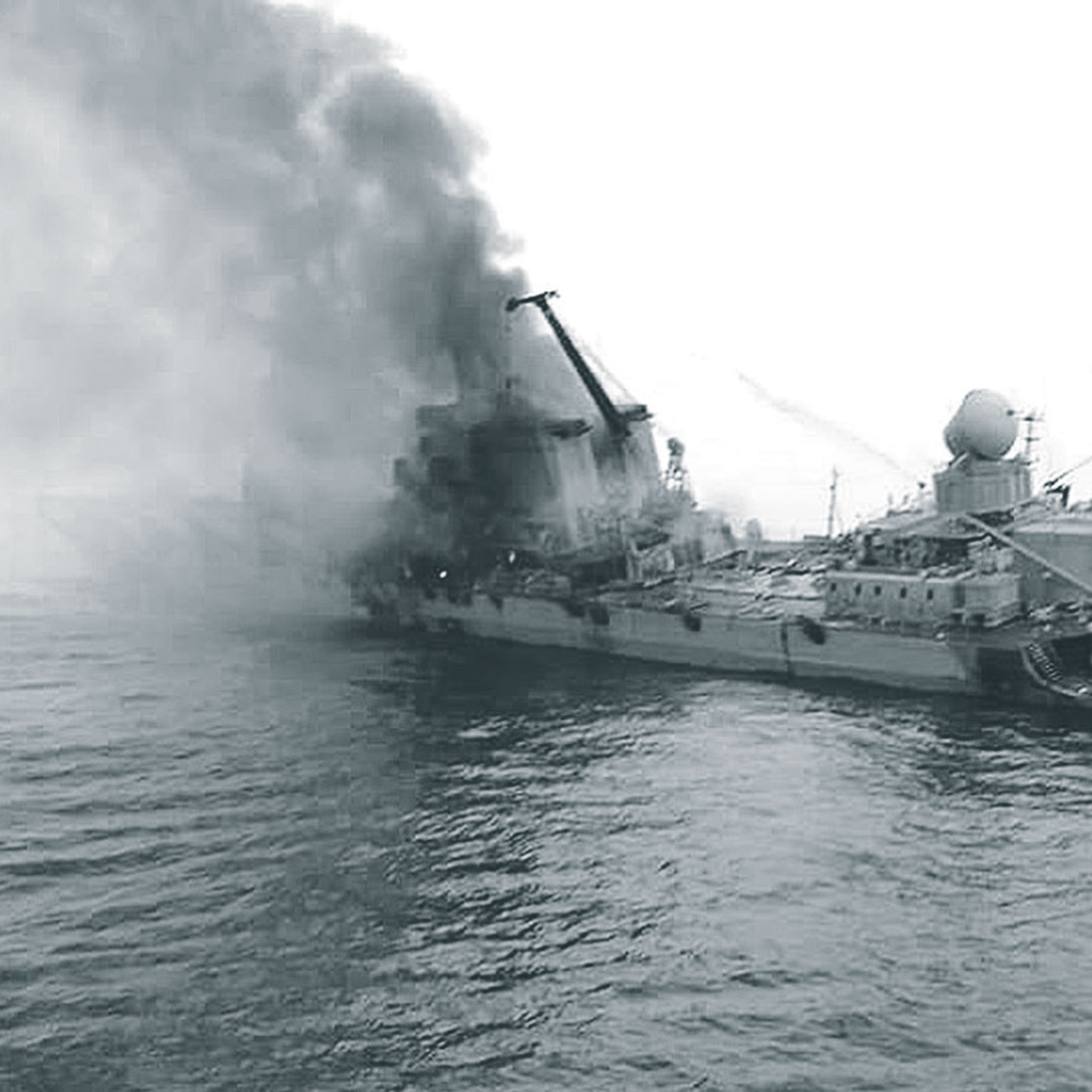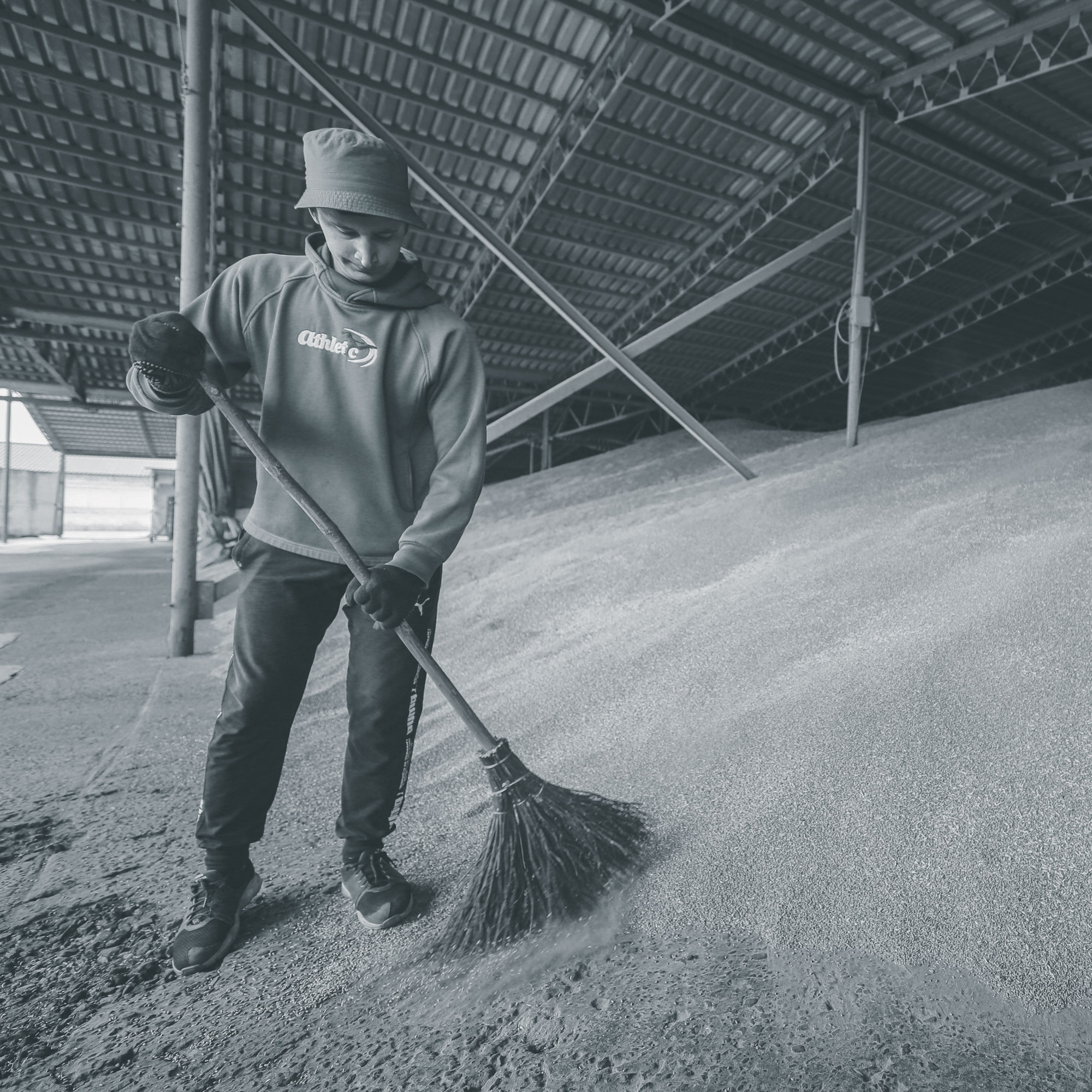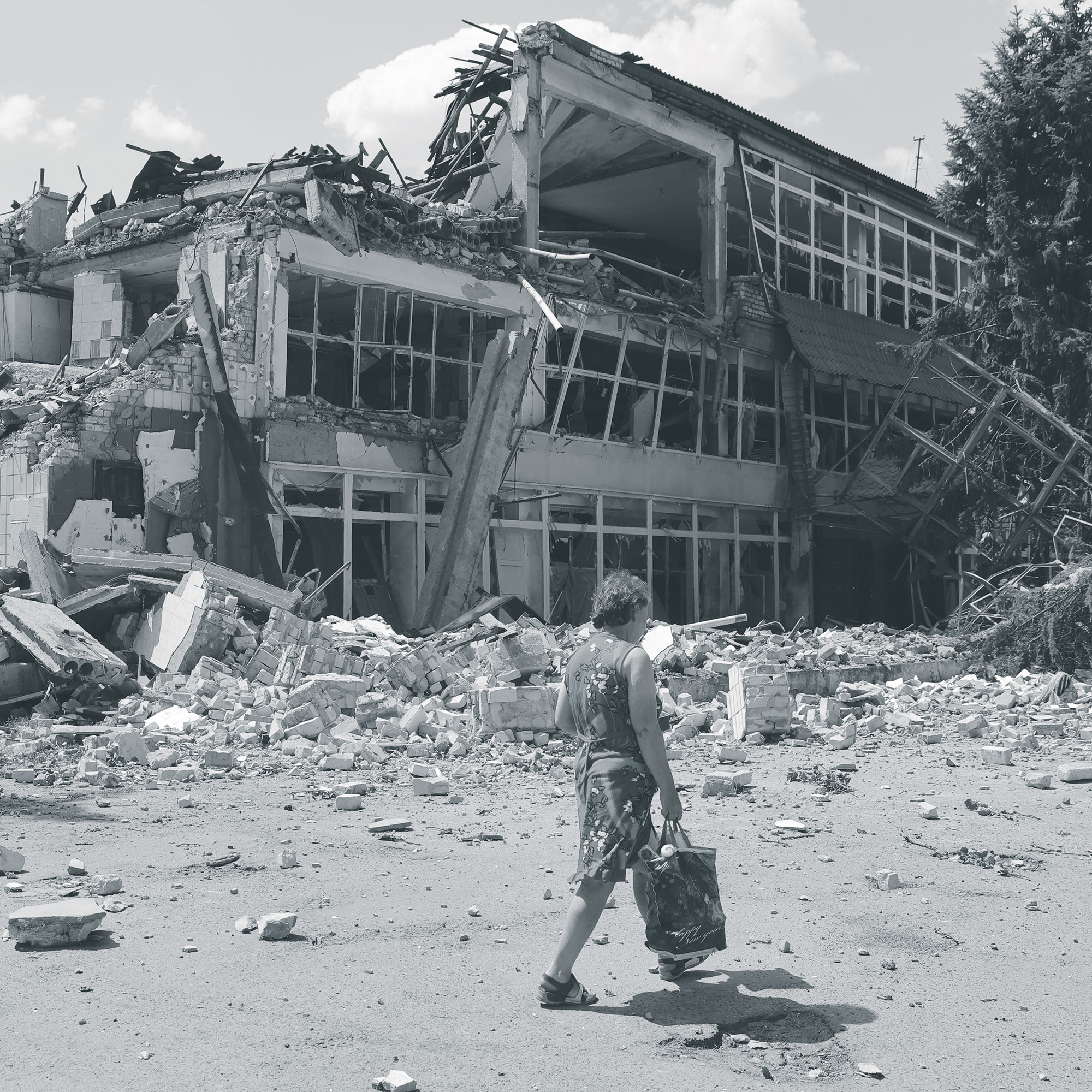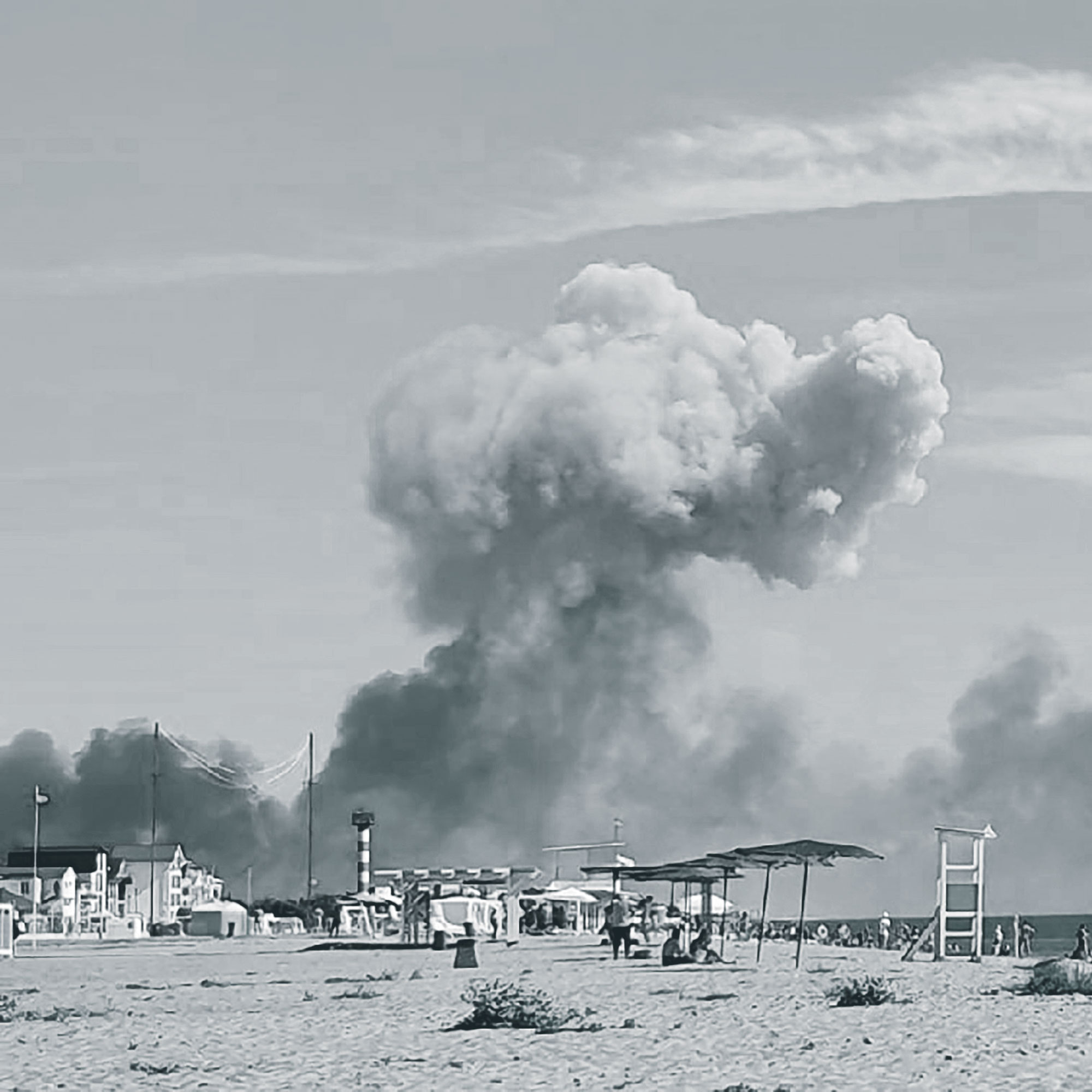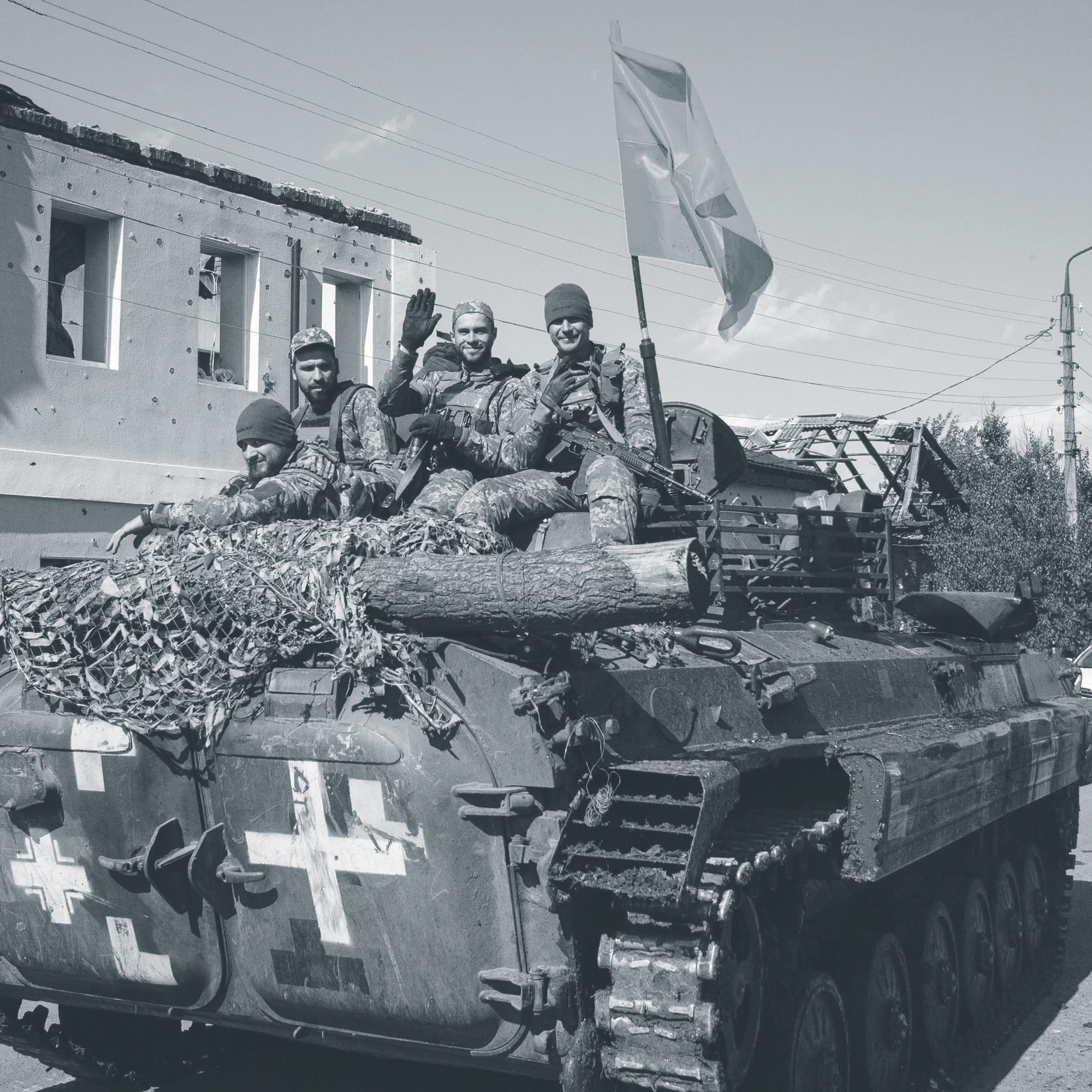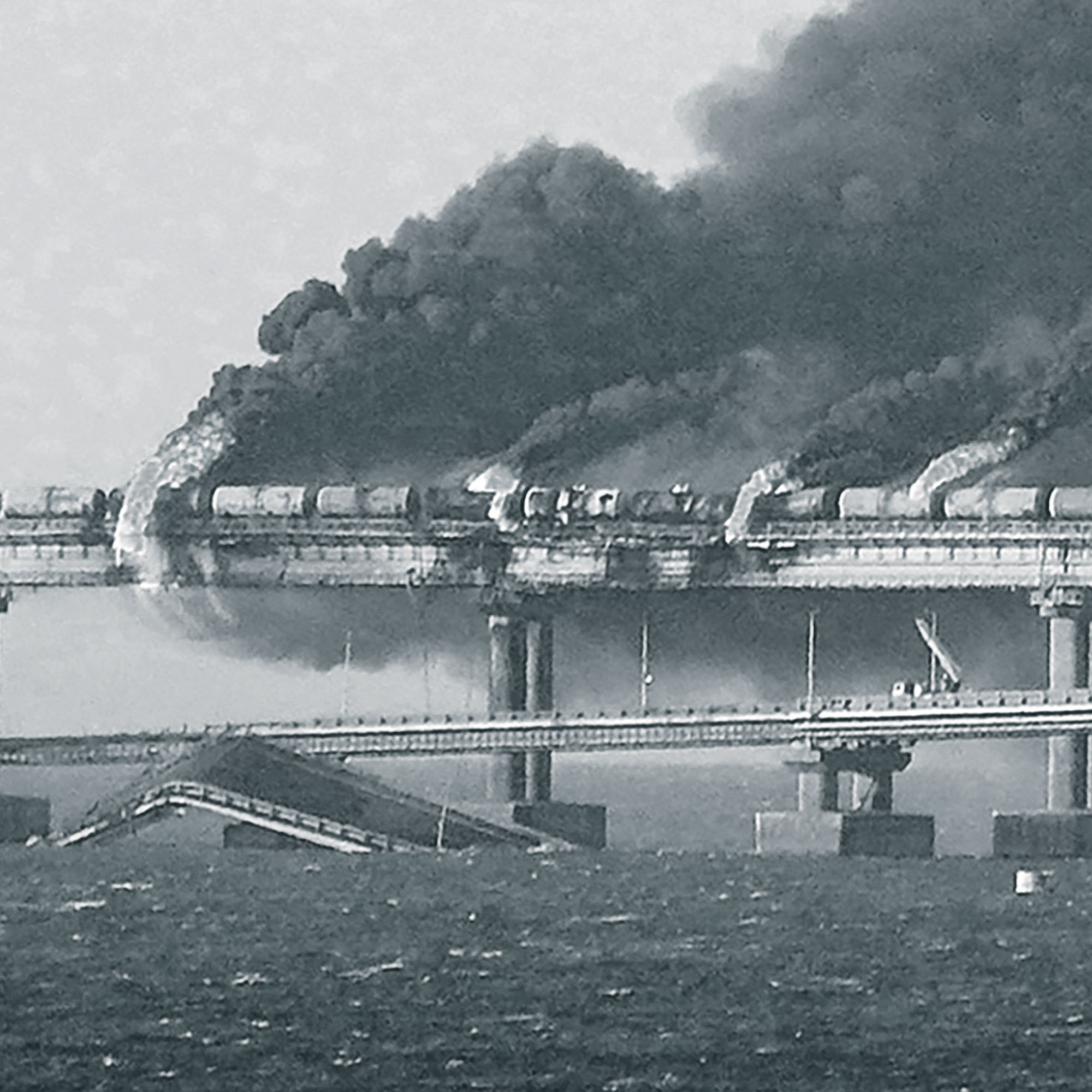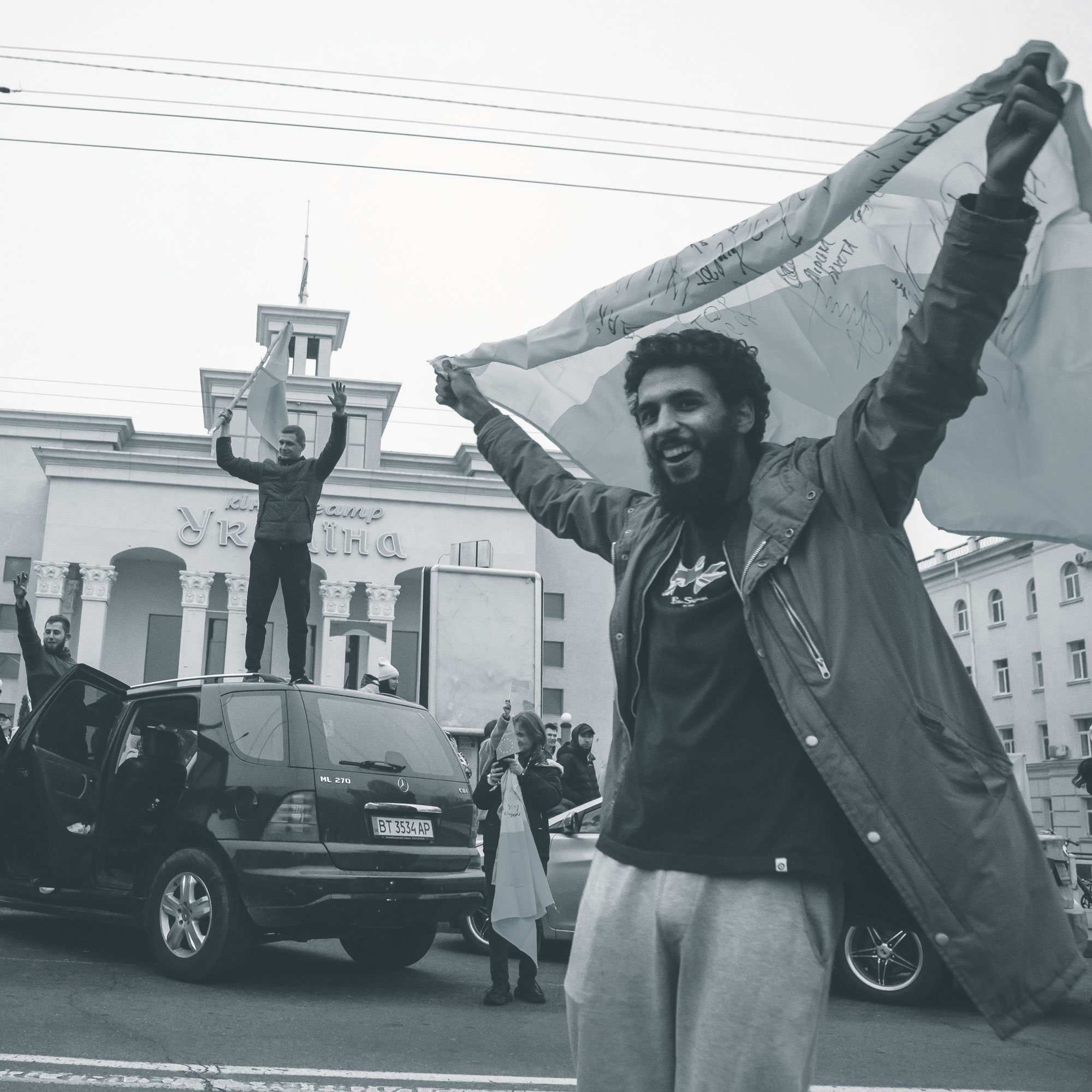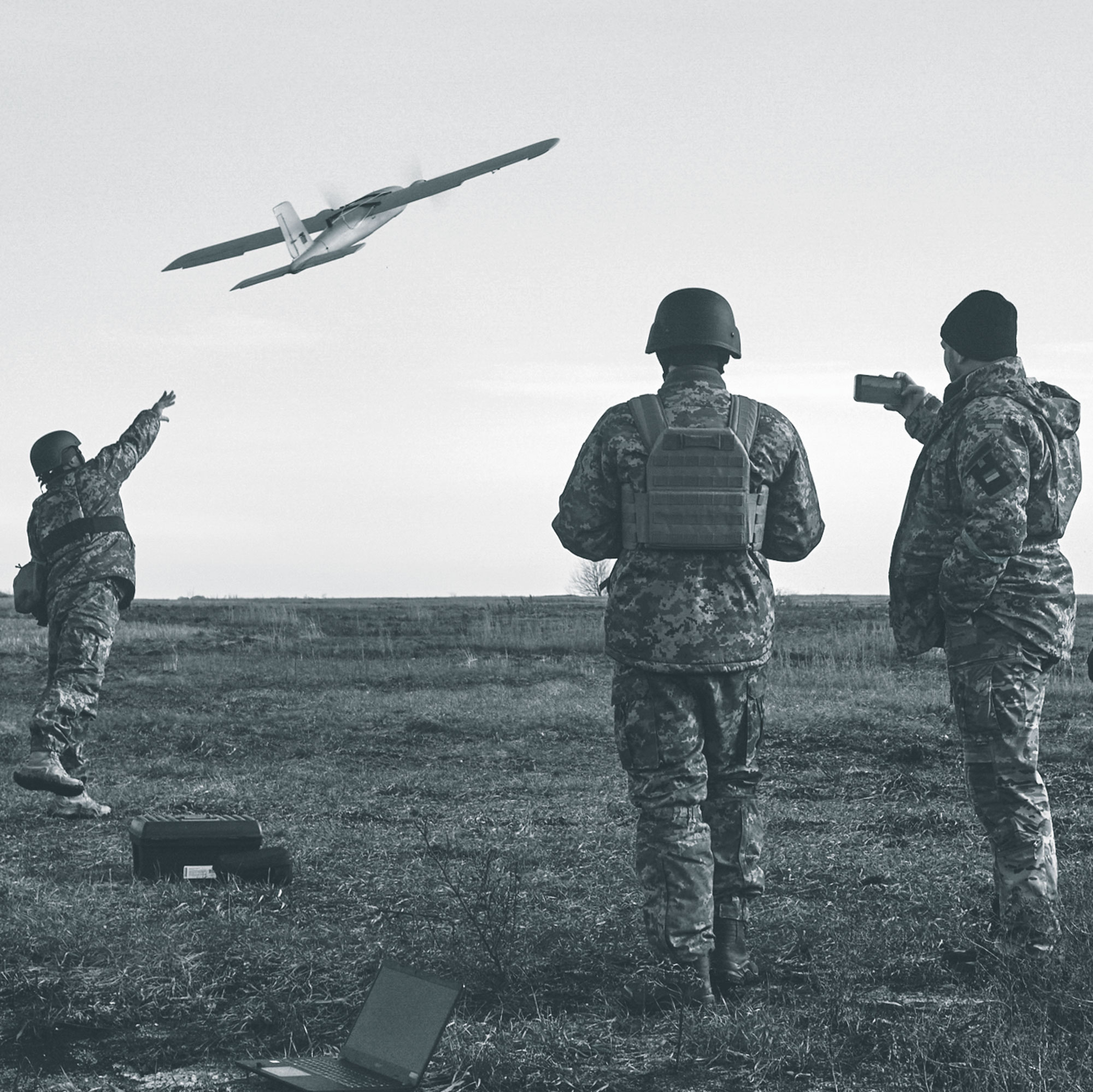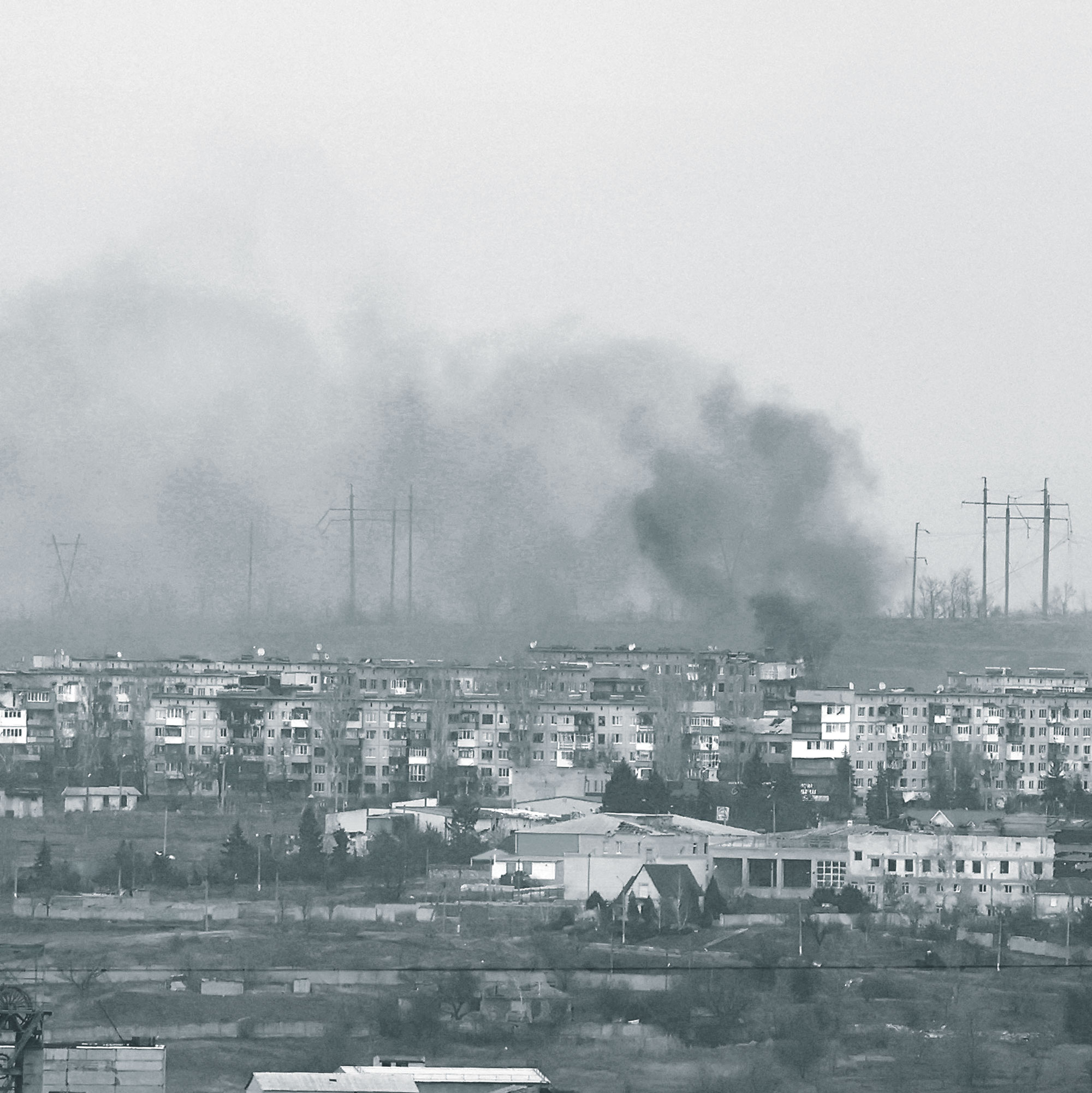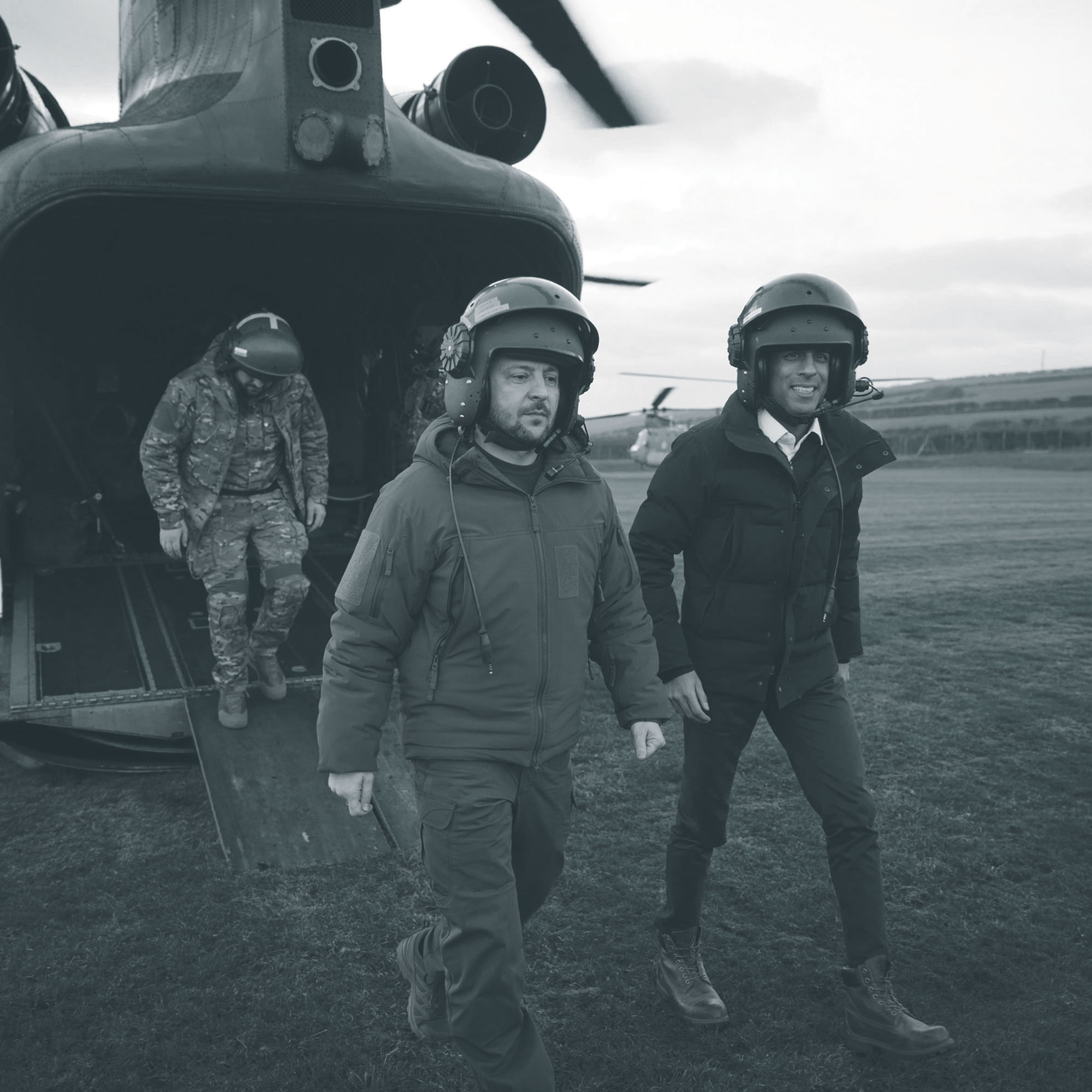 February 24, 2022
Russian forces invade Ukraine, trying to take Kyiv, the country's capital, and overthrow the government. Russian President Vladimir Putin calls it a "special military operation".
Moscow's attempts to capture Kyiv fail. Hundreds of bodies of civilians are found in mass graves in Bucha as Russian troops pull back from areas around Kyiv. The southern city of Kherson is taken control of by Russian forces to secure Ukraine's coast.
Russia begins a new offensive to seize the Donetsk and Luhansk regions in the east. Russia's Moskva warship sinks in the Black Sea.
Fighters in the Azovstal steel mill, the Ukrainian resistance in Mariupol, surrender to Russian forces after the port city suffers heavy artillery bombing that killed thousands of civilians.
A global food crisis is looming, with millions of tonnes of Ukrainian grain languishing in silos since the start of the war. Ukrainian forces recapture Snake Island, an islet in the Black Sea off the Ukrainian city of Odesa.
The last city under Ukrainian control in Luhansk, Lysychansk, falls to Russia. Moscow attempts to seize Donbas but makes little progress. Ukraine and Russia agree to allow Ukrainian grain to be exported across the Black Sea.
Ukraine launches a counteroffensive in the Kherson region. Powerful explosions hit an air base in the Russian-occupied Crimea peninsula. Russia's gas exports to Europe are halted on August 31, causing prices to surge immediately.
Ukraine retakes much of the northeastern Kharkiv region. On September 21, Putin calls up 300,000 reservists to fight in Ukraine. Over a week later, Russia announces the annexation of four Ukrainian regions – Donetsk, Kherson, Luhansk and Zaporizhzhia – despite international condemnation.
A large explosion tears through a bridge linking Russia and Crimea. Kyiv doesn't take responsibility for the blast. Russia then begins bombing cities across Ukraine, targeting the country's energy infrastructure.
Russian forces start retreating from Kherson, dealing a major blow to Putin's war efforts. Nato promises to make Ukraine a member of the Western alliance, though there are doubts over when Kyiv will be allowed to join.
Ukraine uses drones to attack military bases hundreds of kilometres inside Russian territory. Putin says Russia is ready to negotiate with all parties involved, but Kyiv and its Western allies have refused to engage in talks.
Ukraine confirms its forces have withdrawn from Soledar, nearly two weeks after Russia claims to have captured the city in the eastern Donetsk region. Germany and the US agree to send battle tanks to Ukraine, and Nato allies will follow.
Ukrainian President Volodymyr Zelensky visits Britain in a bid for more military aid. It's his second known trip outside Ukraine since the start of the war, after his December visit to the US. It comes ahead of an expected major Russian offensive in the east.
Civilian casualties in Ukraine
Data collected by the Office of the UN High Commissioner for Human Rights (February 24, 2022 to February 12, 2023).
The war in maps
In Ukraine, homes and infrastructure are destroyed. Many people find themselves without accommodation and unable to meet their basic needs. The conflict forces millions of people to leave their homes in search of safety.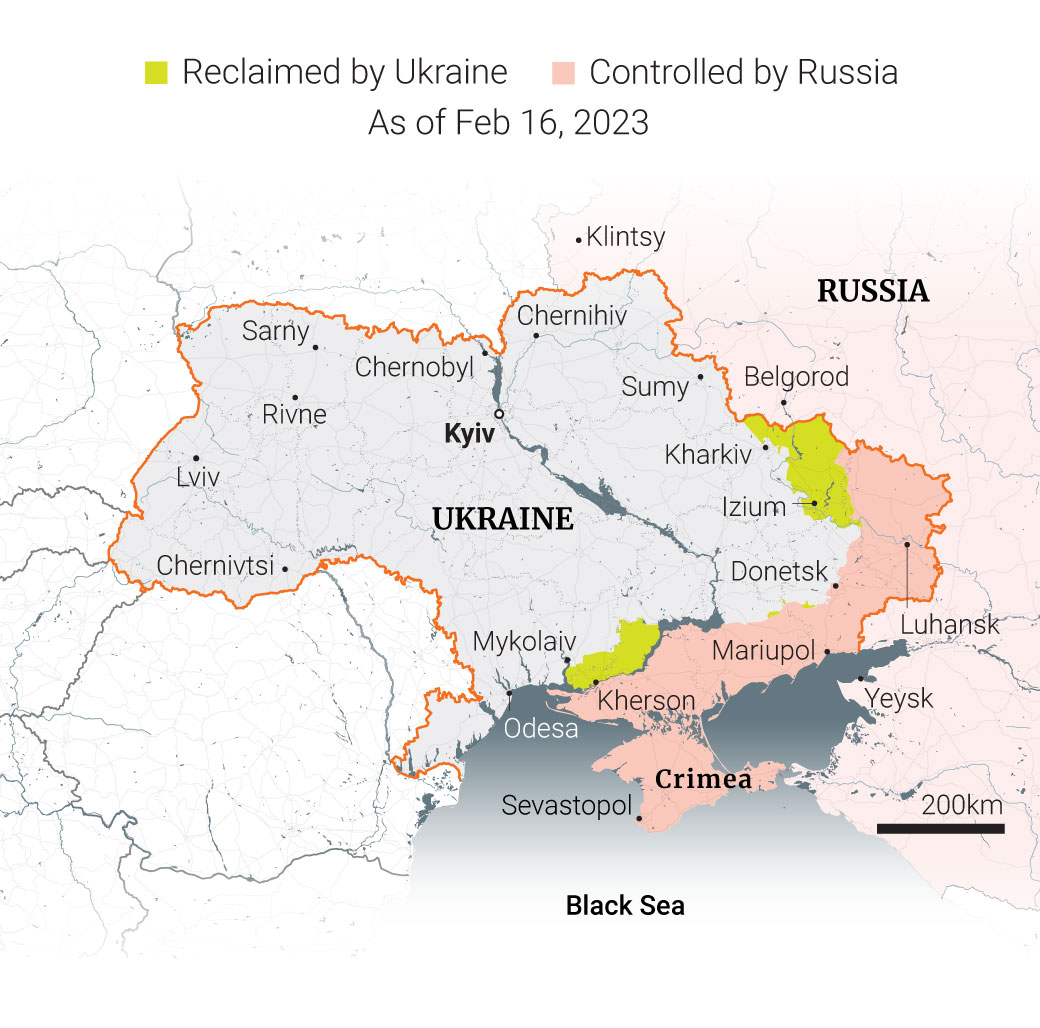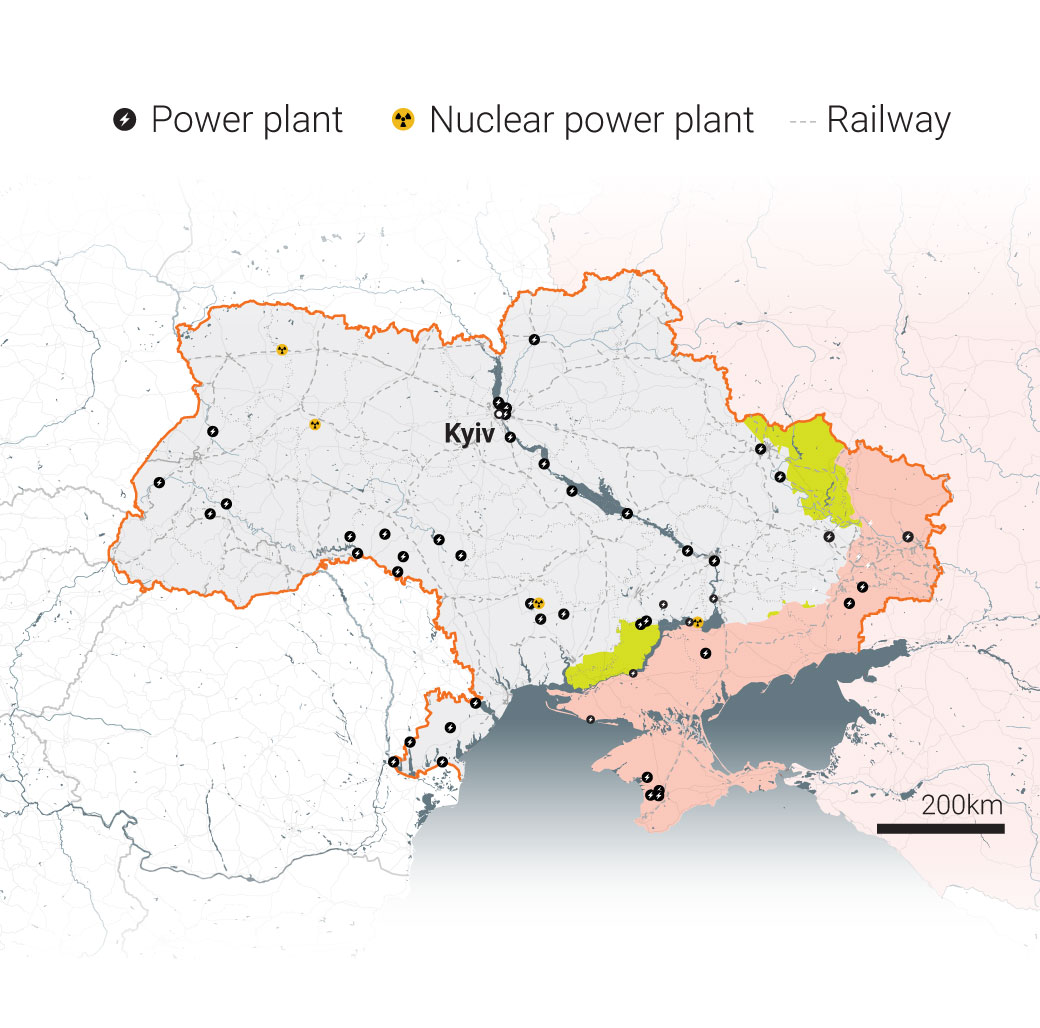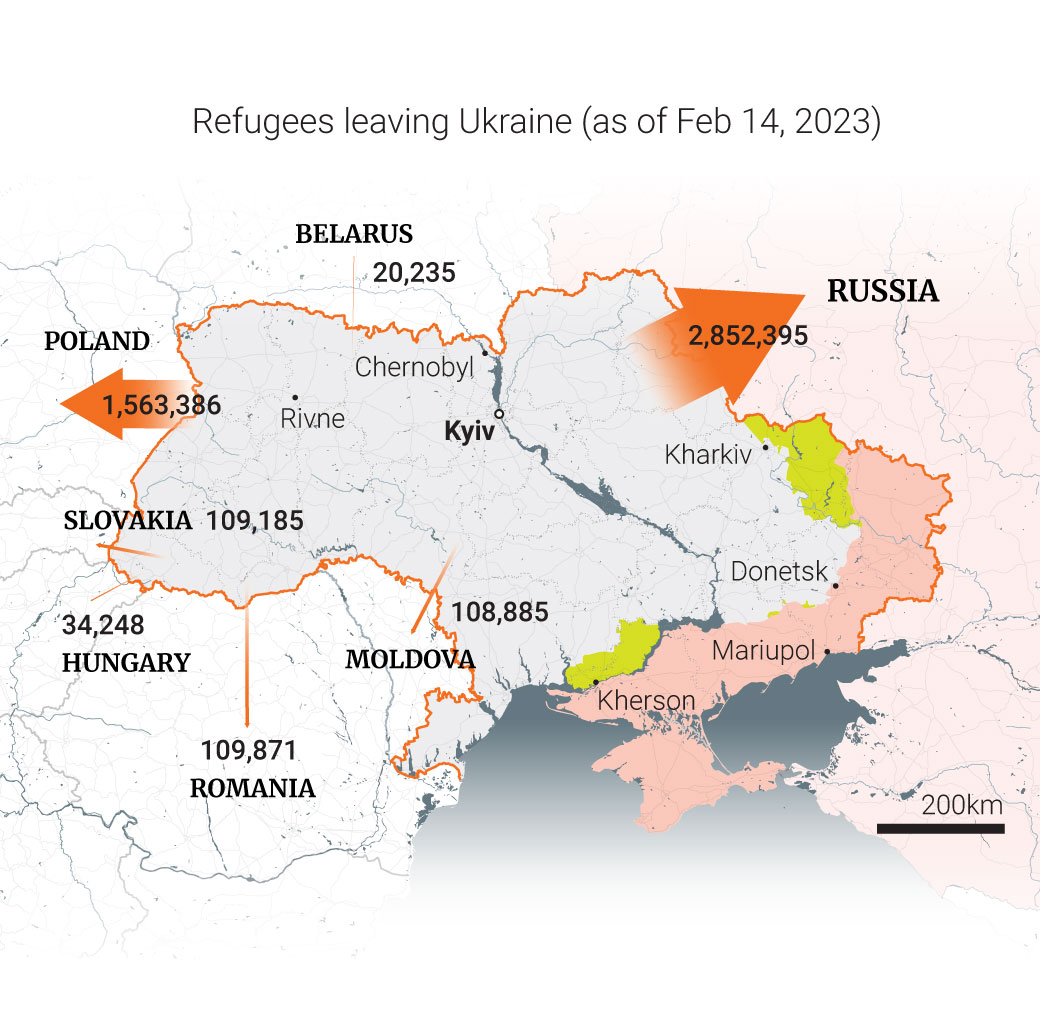 Attacks cause significant damage, reducing up to 50 per cent of power generation capacity and causing large-scale blackouts.
Commodity prices surge
The supply of grain in the world market is limited, and Russia reduces gas and oil exports, resulting in an increase in prices.
Associate Creative Director Marcelo Duhalde
Edited by Andrew London
Sources: Institution of Study of War, World Resources Institute, IMF, United Nations
View the print version here