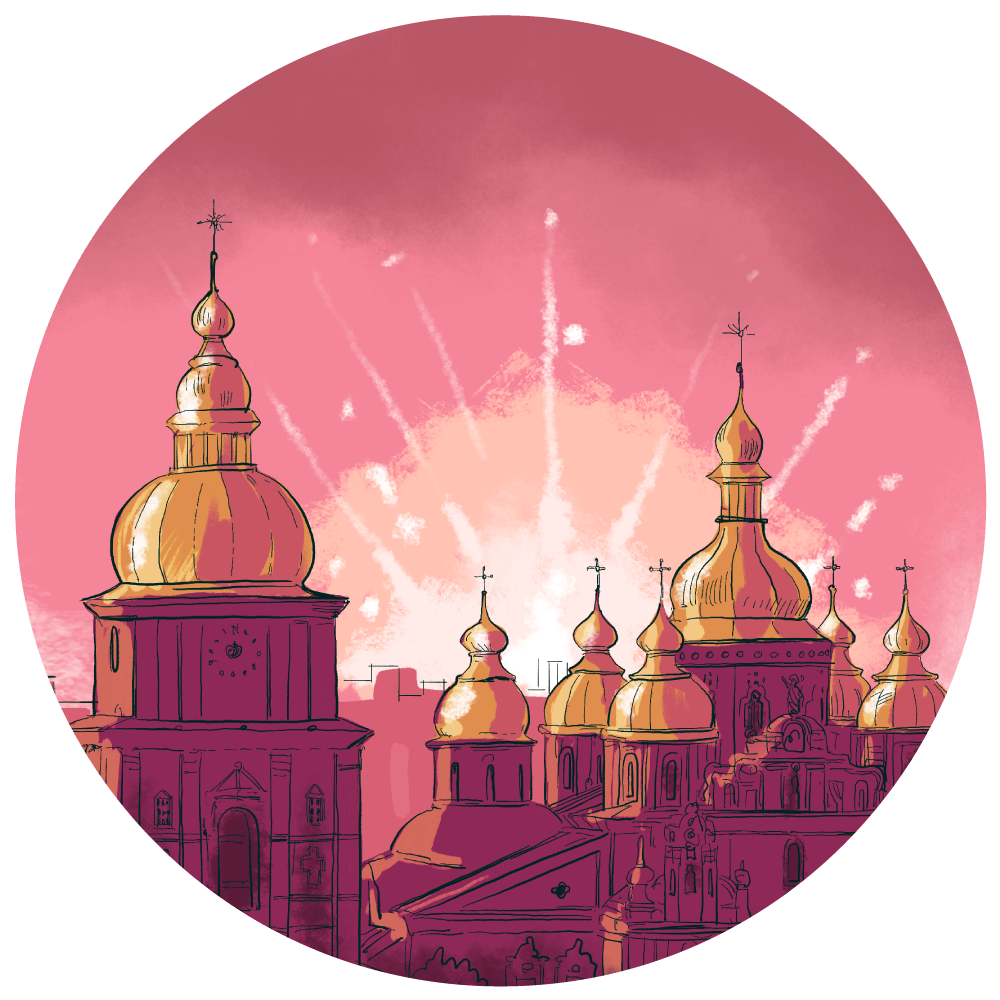 Russia attacks Ukraine
As Russia's military offensive in Ukraine continues, inflicting heavy losses among both soldiers and civilians, these graphics show the latest developments, from military movements to companies withdrawing from Russia.
Russian losses, according to Ukraine
(February 24, 2022 - August 22, 2023)
In December 2022, Ukraine for the first time revealed estimates of its military deaths at 10,000-13,000. The United States' top general estimated in November that Russia and Ukraine had each seen more than 100,000 of their soldiers killed or wounded.
August 21, 2023
UKRAINIANS FLEE RUSSIAN INVASION
Refugees recorded in country
Civilian casualties in Ukraine
Source: Office of the UN High Commissioner for Human Rights
September 21, 2022
President Vladimir Putin ordered Russia's first mobilisation since World War II after his forces suffered a major battlefield reversal in Ukraine. The mobilisation was officially described as a partial one that will steadily draw in 300,000 reservists. But the call-up has led to the first sustained protests in Russia since the invasion began, with hundreds arrested. All public criticism of Russia's "special military operation" is banned.
Confirmed Russian regions (federal subjects) generating "volunteer" units to flight in Ukraine.
Ukraine's Mariupol
The southern Ukrainian city of Mariupol on the Sea of Azov, pummelled by weeks of shelling from Russian forces, is now fully under Russian control. The sprawling Azovstal steel plant was the last holdout of Ukrainian troops defending the city.
Companies pulling back from Russia
Companies doing business in Russia
March 8, 2022
Humanitarian corridors
For days, as Moscow's forces have laid siege to Ukrainian cities, attempts to create corridors to safely evacuate civilians have stumbled amid continuing fighting and objections to the proposed routes. Ukraine has rejected Moscow's offers of corridors that lead civilians to Russia or its ally Belarus.
NLAW 'ultimate tank killer'
Ukraine's armed forces have been supplied with NLAW anti-tank missiles developed by the UK and Sweden. They are designed to eliminate the most advanced Russian tanks at short range, and up to 800 metres, with its powerful 150mm high-explosive warhead.
NLAWs, or Next Generation Light Anti-tank Weapons, feature a lightweight single-use launcher and a basic optical and firing system that's easy to use.
NLAWs are in service in at least 10 countries, including the UK, Sweden, Finland and Switzerland.
Russian flight bans
Russia has closed its airspace to airlines from dozens of countries, including all 27 members of the European Union, after EU ministers agreed to refuse entry to Russian planes including the private jets of the country's oligarchs.
Russia's ban forces airlines to fly alternative routes between Europe and Asia. The United States said it would follow the EU and Canada in banning Russian flights from its airspace, in a move likely to trigger Russian retaliation.
Ukraine's T-84U main battle tank
The T-84U is a Ukrainian main battle tank, a design based on the Russian T-80 tank. It has a better-built turret, explosive reactive armour and protected storage for ammunition.
February 25, 2022
THE TARGETS
Russia's attacks on Ukraine have been accompanied by separatists launching assaults in the eastern part of the country.
Moscow targets military facilities across the country, including airfields and anti-aircraft systems. Ukraine's border guard service said Russian troops were shelling from across the border in Belarus, as the government in Kyiv called it a "full-scale invasion".
Troops entered Ukraine from the Kherson Oblast border, in Crimea.
DEFENCE BUDGETS: RUSSIA VS UKRAINE (2020)
The national balance of forces is overwhelmingly in Russia's favour. Russian military spending in 2020 amounted to US$60.6 billion in 2020. Ukraine's was less than a 10th of that amount.
COUNTRIES SUPPORTING RUSSIA'S STANCE ON NATO EXPANSION
As the crisis between Ukraine and Russia deepens, many countries have already announced sanctions on Moscow following Russia's troops massing around the border. Only a few nations have backed Putin's stance against further Nato expansion.
February 24, 2022
AIR TRAFFIC SHUTDOWN
Hours before the attack began, the Ukrainian air authority closed its airspace.
Creative Director Adolfo Arranz
Graphics by Adolfo Arranz, Marcelo Duhalde, Han Huang, Kaliz Lee, Brian Wang and Dennis Wong
Edited by Andrew London
Sources: Mapcreator; The International Institute for Strategic Studies; flightradar24; Washington Post; BBC; Barron's; Reuters; Nato Review; AP; Military-Today; Institute for the Study of War; Saab; Humanitarian Data Exchange; MoD of Ukraine