China has de-facto control over eight reefs in the Spratly Islands, all under the administration of Sansha city, a new city it created in 2012 amid increasing tensions over disputed territories in the South China Sea.
April 2015
Fiery Cross Reef - China is now building what it looks like a combined air and navy base in the Fiery Cross Reef, or Yongshu in Chinese, turning it into the largest island in Spratly Islands. Satellite imageries show that China is dredging a harbour that can accommodate its largest naval vessels and an airstrip long enough (3,300 metres) for most combat and support aircraft in the People's Liberation Army, Navy and Air Force. China said in April that the expansion was within its territory, and mostly to assist maritime rescue, fishery, navigation, and weather forecast. The island is also claimed by Vietnam and the Philippines.
February 2015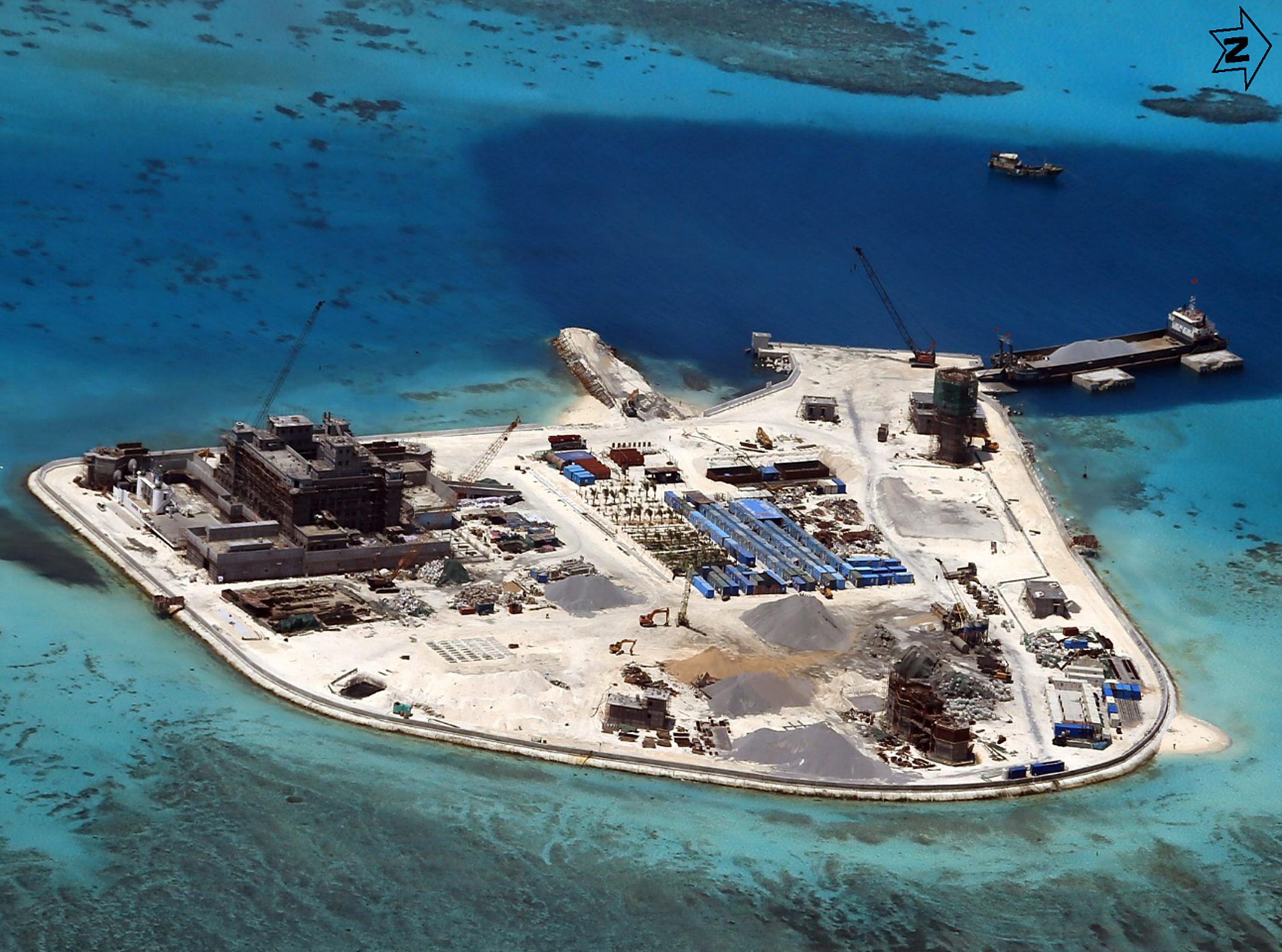 Johnson South Reef (Chigua Reef in Chinese) - According to Jane's report, until early 2014, the only man-made feature on the reef was a small concrete platform that housed a communications facility, garrison building and pier. It now has been expanded into an area of about 100,000 square metres. Ongoing construction work at the reef includes likely radar towers, gun emplacements and a large multistory building with a footprint larger than 530 square metres. But the latest satellite image from DigitalGlobe did not show any sign of an airstrip, which the Philippines claimed China had started building in 2014. Ownership of Johnson South Reef has been disputed by both the Philippines and Vietnam.
Correction on May 15, 2015: In the original version, we incorrectly stated that China had yet to confirm it was building on Fiery Cross Reef. China indeed said in the past that it has been building on different reefs in the Spratly Islands region.