01: Post reporter Lana Lam tells of her journey into the secret world of Edward Snowden
The voicemail message on the morning of Wednesday, June 12 last year was simple and to the point: "There's someone I'd like you to meet."
It was from a contact with whom I had worked to uncover details of the secret rendition in 2004 of Libyan dissident Sami al-Saadi from Chek Lap Kok airport to the torture cells of the late dictator, Muammar Gaddafi.
The story revealed for the first time that Hong Kong was part of a secret campaign - run by United States and British intelligence - to kidnap and torture suspected terrorists, interrogating them with little regard for human rights or due process.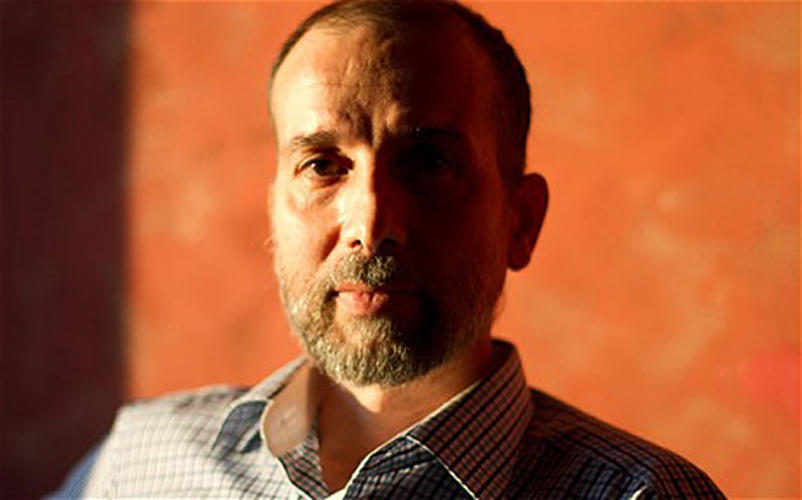 To this day, the rest of the Hong Kong media have ignored the scandal of Saadi's secret rendition, despite the fact that it was sanctioned at the highest levels of their own government.
What was to follow was a story no one would be able ignore and one in which my role and that of this newspaper has been the subject of uninformed conjecture, unverified rumour and plain untruth which, for the sake of accuracy, demands a response.
"I have something very important. I want to reach you,'' the voicemail said. There was an unusually urgent edge to my contact's voice. Just three days had passed since Edward Snowden had broken cover in Hong Kong and my mind was racing as I returned the call.
My contact apologised for bothering me on a public holiday - it was the Dragon Boat festival - and said the situation required complete secrecy.
Our relationship was based on a mutual trust built over many months, so without hesitation I accepted the need for discretion.
Names and details could not be mentioned over the phone. I was instructed to be in the lobby of the Sheraton Hotel in Tsim Sha Tsui that afternoon. And I was to come alone.
It was a short call, big on repercussions.
The Sheraton lobby was busier than usual because of the public holiday when I arrived around lunchtime and took a seat near the front desk.
As I scanned the faces of holidaymakers, business travellers and families in the busy check-in area, a text message confirmed my contact was on the way. The relaxed chatter of locals enjoying a day off was in stark contrast to my mood.
After a few minutes, a call came instructing me to go up to a different level of the hotel.
When I got there, I found myself on a totally deserted floor. I looked around, but couldn't find anyone.
Then, in the distance behind a large column, I saw my contact - and a man who was introduced to me as a colleague - standing slightly out of sight, but obviously waiting for me.
Speaking in hushed tones, we took the lift to the executive floor and into one of the suites.
Inside, my suspicions that the cloak and dagger operation was for former US National Security Agency contractor Snowden were confirmed.
Sitting behind a desk in front of a laptop was Laura Poitras, Snowden's closest confidante.
She is also the documentary film-maker who made the 12-minute video of Snowden that catapulted the then 29-year-old former CIA infrastructure analyst to worldwide fame, or notoriety, depending on your viewpoint. Also there was Ewen MacAskill, one of The Guardian reporters who broke the first stories about the NSA's secret and wide-ranging collection of phone and web data from its citizens.
They stepped outside to discuss their next move, leaving me alone in the room.
The curtains were partially drawn, offering a glimpse of Victoria Harbour, and several laptops were strewn around.
A camera was set up on a tripod and a half-eaten Nashi pear lay on the table beside a small bottle of red wine, which was opened, but not empty.
When they returned, we moved to a different location within the hotel, but not before Poitras confiscated our mobile phones, saying they must be left in the room.
I asked Poitras when I would be meeting Snowden. "Soon", she said. For security reasons, the meeting would not be face-to-face, but online.
Then came more waiting and the opportunity to talk with MacAskill, who described Snowden as "calm".
He added that since joining the team covering the story, he had learned a lot more about the need for security while communicating with sources. He said encryption was a key tool.
After about 45 minutes, I was told the interview with Snowden was about to start and I sat down at a black laptop. On the screen was a chat box with the name Verax, Snowden's online handle.
This was it. I had his undivided attention.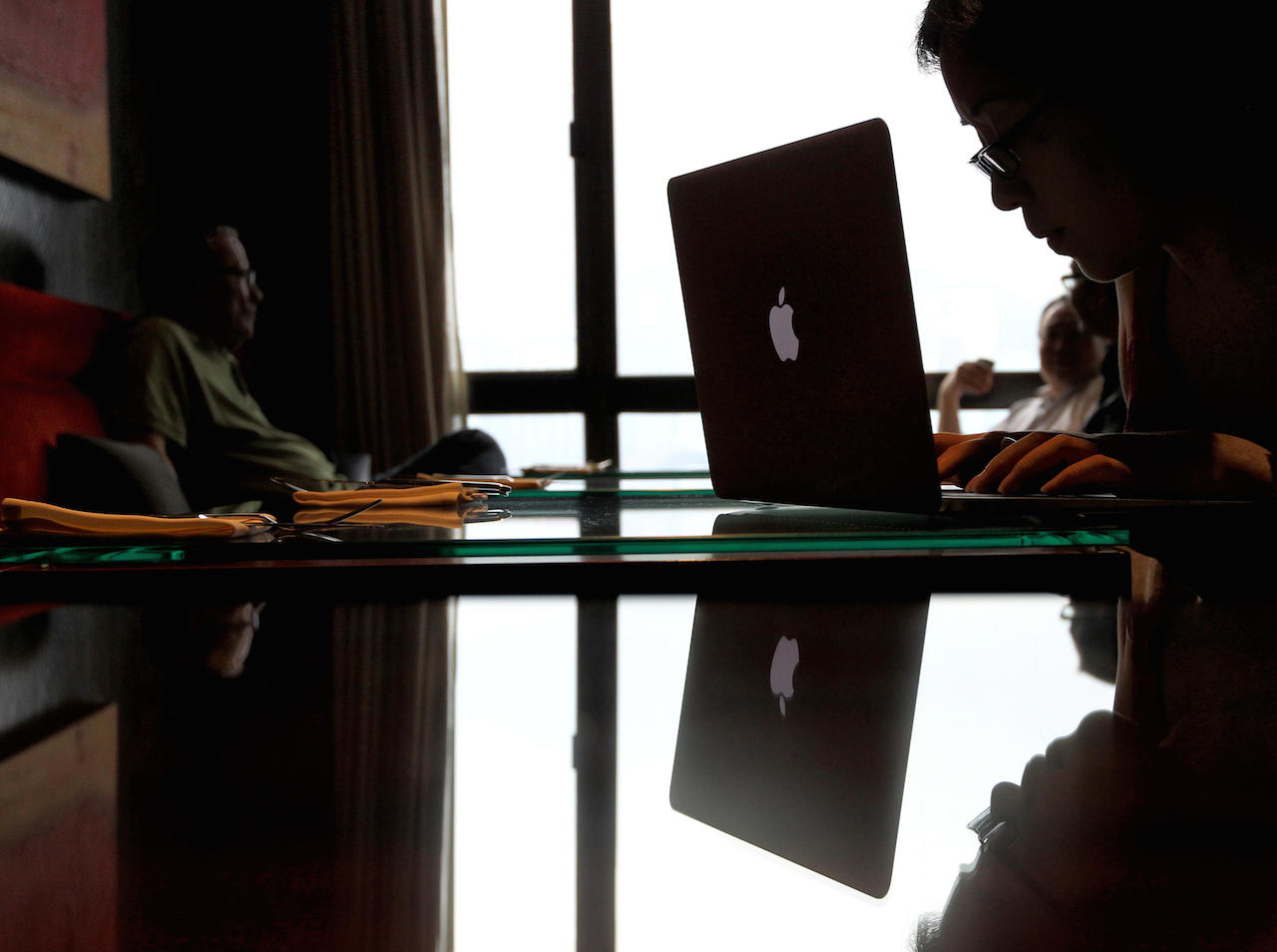 "Hi Lana, thanks for coming for this," Verax, Latin for "truth-teller", wrote as we began a real-time online chat using a secure network that encrypts the conversation.
Snowden went straight to the reason we were both there. "The United States government has committed a tremendous number of crimes against Hong Kong," he said. "The PRC as well." Shortly after this, the network we were using dropped out a few times. Snowden was worried. "Sorry," he said. "Please advise Laura that I am being repeatedly dropped by the Jitsi network I am using to communicate. This is probably due to a computer network attack," he wrote. After a few minutes, it stabilised and we continued.
The hour-long conversation covered his plans to stay in Hong Kong as well as a detailed explanation of documents which, he claimed, showed Hong Kong and mainland Chinese computers were being hacked by the US government.
In a sign of his ability to share information, he sifted through the details, alerting me to what was important and minimising some of the overly technical details. His responses were prompt, except for one moment when the conversation slowed and I wondered if something had happened. "Sorry, I have to deal with something," he said after a short absence.
As we chatted, I took down all his answers in a notebook and at one point, I looked up, taking in the view of the harbour. Along with the sounds of people moving about and chatting, it felt so far removed from the world in which I now found myself.
Asked if he was offended by accusations that he was a traitor, he replied: "No, I believe in freedom of expression.
"I acted in good faith, but it is only right that the public form its own opinion."
Snowden's reputation and credibility came under fire the moment he broke cover and his concerns about this were apparent during our conversation.
"Just please try not to make me look like a jerk. I'm getting enough of that in the media already," he said.
He spoke about his concerns for his family as well as his faith in Hong Kong's legal system before he signed off. "Okay. Thank you for agreeing to meet on such short notice for this," he wrote.
Then he was gone.
I talked with Poitras for a few more minutes. We shook hands and I left.
Stepping back outside into the oppressive humidity, the blaring car horns and the clacking traffic signals jolted me back to a noisy street-level reality - and the realisation that thePost's deadlines were looming.
The next few hours were a frenetic mix of checks and double-checks with sources and discussions with editors as the stories came together.
At points throughout the interview, Snowden was clear that certain information he gave me - often in order to better explain what at times were complex technical issues - could not be published and that he trusted me not to reveal it.
That wish for confidentiality was complied with at the time and is an ongoing commitment of mine and this newspaper. We did not report certain details about the circumstances of the interview at the time because there were concerns about Snowden's security.
We also had to firm up the information and make sure each story was published at the right time and to the complete satisfaction of both the newspaper and our sources.
My contacts suggested I get a different mobile number - setting the tone for two full weeks of round-the-clock fact-checking and hush-hush meetings.
As the first online alerts went out on our exclusive interview with Snowden, the newsroom was abuzz - as were the office screens showing our online hit-rates.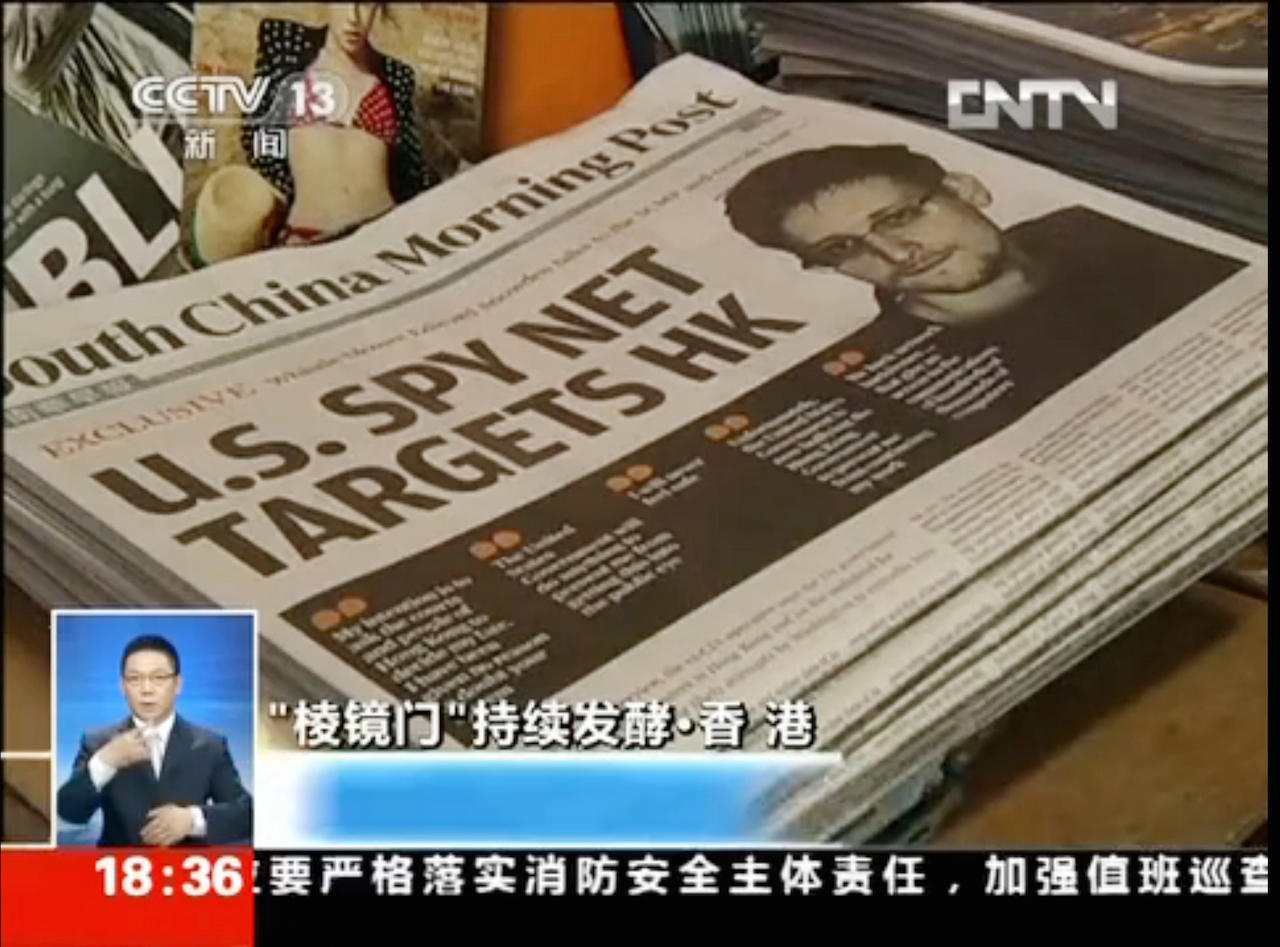 When the first stories hit our website, traffic shot up. The frenzy increased further when international television crews set up camp outside the Post's office in Causeway Bay.
It was 2am before I left the office, dodging the television crews outside. Sleep was fitful at best and what little I had was ended by my doorbell at 7am.
Paranoid thoughts born out of the story's subject matter were quickly dispelled when the early morning caller turned out to be a tenacious former colleague in search of a scoop.
Over the next few days and weeks, my e-mail inbox was flooded with requests for interviews, as well as misguided requests for me to give up my sources.
Snowden's decision last summer to reveal details of US cyberattacks on Hong Kong and mainland Chinese targets to the Post falls neatly into his modus operandi, which is to work closely with trusted media outlets to expose cyber espionage programmes run by the NSA. His decision also ensured that his profile in Hong Kong was raised dramatically.
Just two days after the Post published the first in a series of stories, hundreds of supporters took to the streets, marching to the US consulate and demanding that the local authorities protect him from extradition.
Since last June, several stories have emerged calling into question my professional background, including allegations of connections to mainland Chinese and Russian intelligence.
All these claims are false, entirely unfounded, based on fanciful speculation and written by people with no knowledge of the facts.
As Hong Kong and the world reflect on the year that has passed since Snowden's revelations, the future of the man who abandoned everything he knew to expose the secrets of his own government remains uncertain.
Hero, villain or something in between, Snowden represents that part of our psyche that questions the status quo.
His revelations triggered a vibrant, at times divisive and, in Snowden's words, necessary debate about the right of everyone to privacy.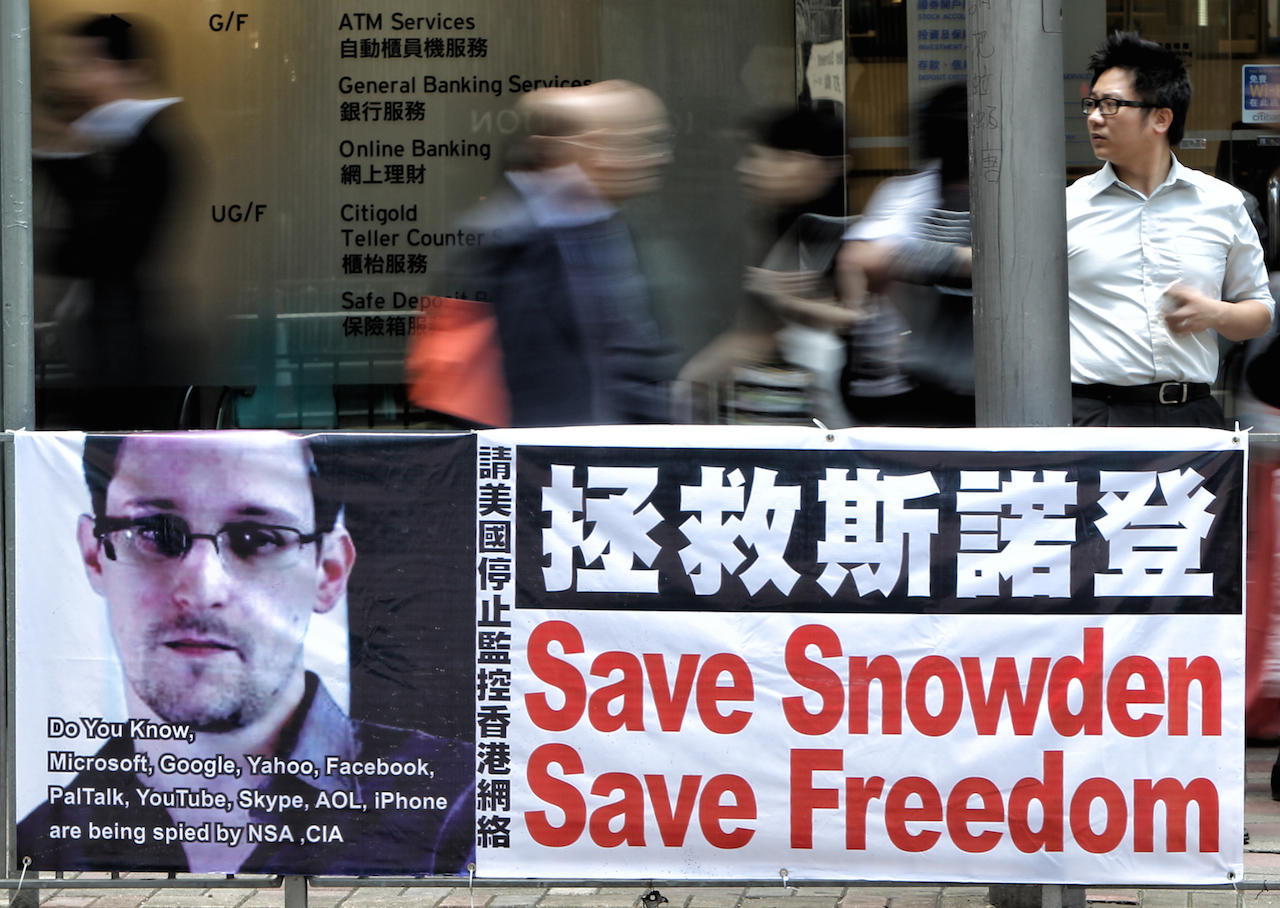 02: Glenn Greenwald
on Hong Kong's key role in
Snowden's NSA document leak
Hong Kong's "brazen" defiance in the face of US attempts to extradite fugitive whistle-blower Edward Snowden was pivotal in shaping the global reaction to one of the biggest government leaks in modern American history, said a journalist instrumental in breaking
A month before the first anniversary of Snowden's arrival in Hong Kong, Glenn Greenwald - one of the reporters who broke a series of stories based on a cache of classified documents leaked by the former NSA contractor - told the Sunday Morning Post that the Hong Kong government's refusal to honour an extradition request from the United States was one of his "favourite moments" in the past 11 months.
Two hours after Snowden, 30, flew out of the city bound for Moscow on June 23 last year, the Hong Kong government released a statement accusing Washington of failing to provide basic details, such as the whistle-blower's middle name.
"I can almost recite [the statement] by memory because I've read it so many times," Greenwald told the Post.
"It was funny but it was also significant because it is very rare for governments around the world to stand up in public and so brazenly defy the United States government in a matter of great importance to it.
"Hong Kong did it first, then the Russians did it, but also Bolivia, Nicaragua, Venezuela offered him asylum and Ecuador which was planning to do so. Then you had Brazil and Germany very publicly opposing what the United States was doing," he said.
Greenwald described the statement as "mocking" and "hilarious," saying it "worked perfectly" and "was also vital to what took place after that.
"There were so many other things they could have said if they were going to release him that were much more diplomatic.
"Part of it was there was a genuine anger over the fact that your paper was able to reveal the invasion of the NSA into your citizens' telecommunications systems," Greenwald said, in reference to a Post interview with Snowden shortly after he broke cover in Hong Kong.
Snowden - now living in Russia where he was granted temporary asylum last August - had made a calculated decision to come to Hong Kong and it had paid off.
"It showed that [Snowden] had chosen this place that could actually stand up to the United States government, but at the same time he wanted a place that wouldn't be so security-laden and that it would have political values that he felt comfortable with.
"There's this history of dissent and protest in Hong Kong and the first day we were [in Hong Kong] there was this massive street protest against the Tiananmen abuses by the central Chinese government," he said, referring to the June 4 candlelight vigil.
Greenwald added: "If he were in Ecuador, they could do to him whatever they wanted. If he were in Iceland, they could snatch him up in a second; they could pressure the Icelandic government to turn him over."
In the intervening months, a period of frosty relations between the US and Hong Kong has shown signs of thawing, with a number of key legal exchange agreements going ahead. The city's reputation as a place of political dissent and one where America had "limited" sway were key reasons why Snowden chose Hong Kong. It "was a perfect choice, even though it was far from an obvious choice," Greenwald said.
The reason Snowden chose Hong Kong "was that it provided simultaneously the security that he wanted from the US government - a place that could be independent of the US and the US couldn't do whatever it wanted - but it was also a place where there was a good amount of political freedom in the air".
"The choice of Hong Kong shaped the story in all kinds of interesting ways."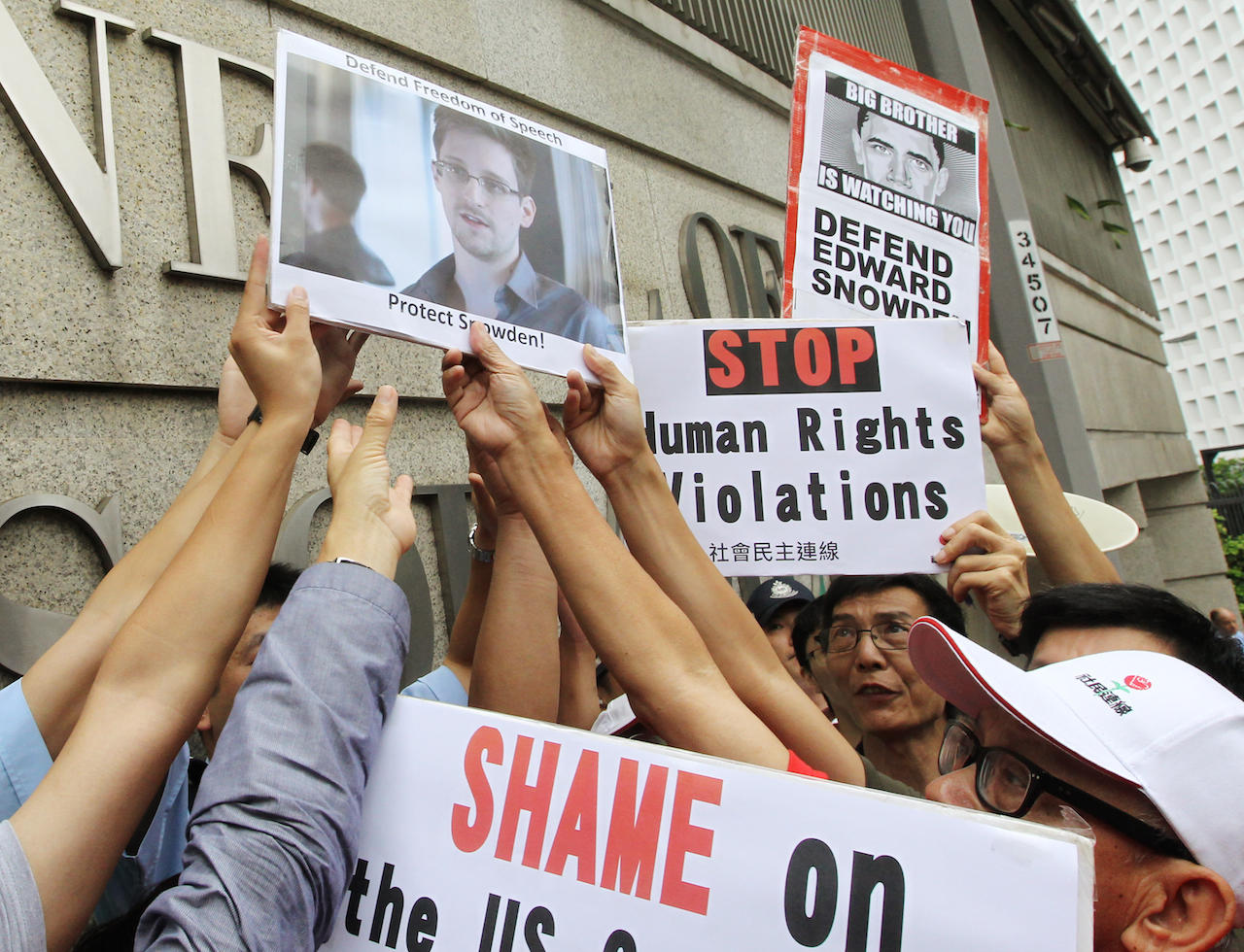 Greenwald's new book, No Place to Hide: Edward Snowden, the NSA and the US surveillance state, was published last week. It offers new details of the Snowden story but not his thoughts on Hong Kong's role.
At a speaking engagement at New York's Cooper Union, Greenwald said Hong Kong provided the right mix of safety and political freedom.
Snowden "wanted to make sure that if the US government detected what he was doing before he had a chance to give us the documents, that he would be in a place where they were very limited", Greenwald said.
"So he found the place that was this perfect calibrated balance between his own security and blocking the United States from doing anything, but [still had] some degree of political freedom. That's how he approached everything - with extremely careful analysis."
Snowden arrived in Hong Kong on May 20 last year from Hawaii. On June 5 the reporters, who had flown to Hong Kong just days earlier, published the first in a series of explosive stories on the NSA's secret collection of web and phone data from its own citizens and those abroad.
On June 9, Snowden revealed himself as the source of the leaks in a 12-minute video filmed at the Mira hotel in Kowloon, stating his reasons for breaching his contract as an employee of the NSA through government contractor Booz Allen Hamilton.
The US government charged him with violating the Espionage Act on June 14 and sent an urgent extradition request to justice officials in Hong Kong. But just hours after the sealed indictment detailing the allegations was made public on June 23, and after the US government revoked Snowden's passport, Hong Kong did nothing to stop him from catching a flight to Russia.
Greenwald said Snowden had provided a template for future government whistle-blowers, and he hoped Snowden's actions would inspire more of them.
03: Timeline of
Snowden's revelations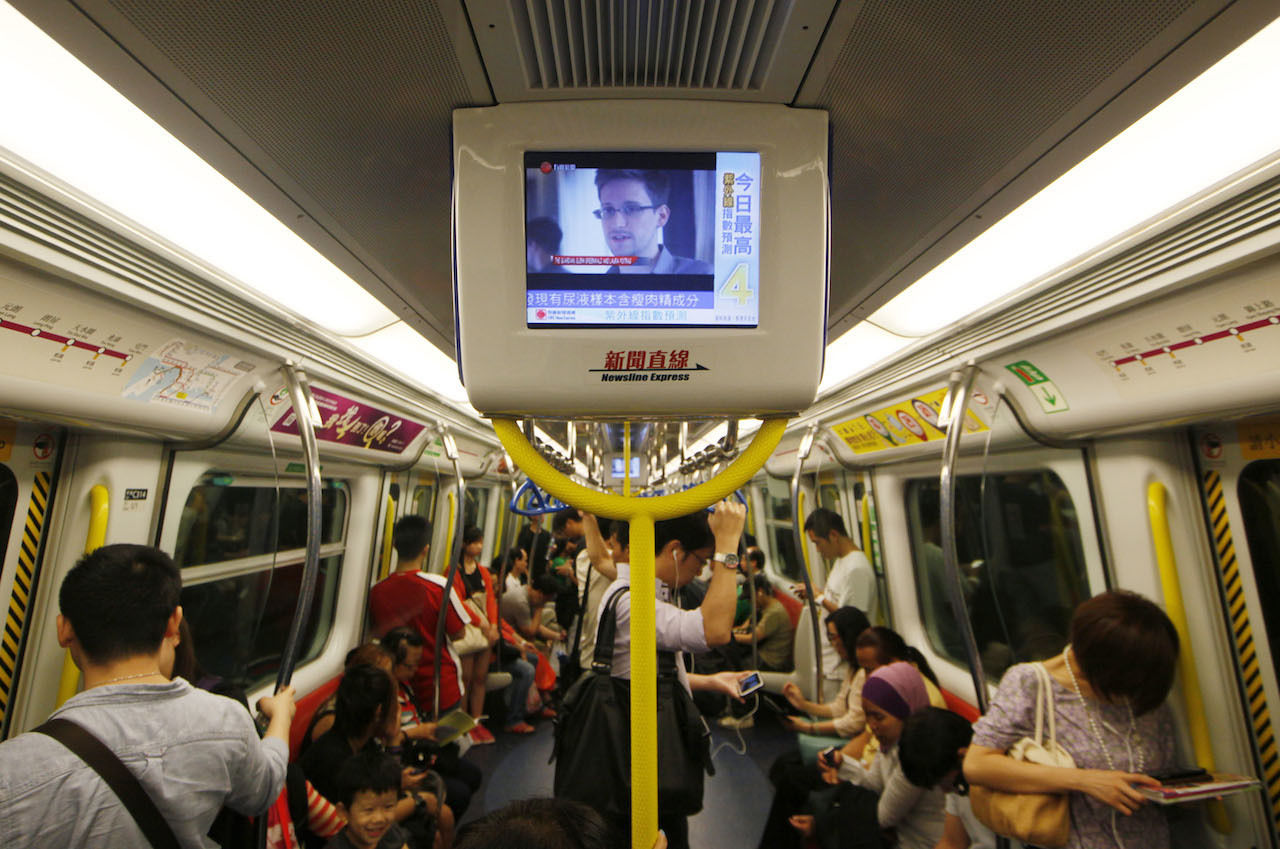 04: Hero or traitor ?
What Hongkongers think of
Edward Snowden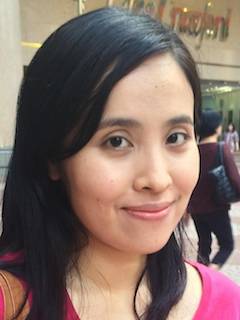 Jocelyn Ho, 32, primary school teacher
"I think that actually every citizen needs to know their privacy has been violated and to what extent. I think these are things that citizens need to know - then they can express their own opinions."
Rickey (identified only by first name), 45, lifeguard
"To take the facts, the truth, and shout them out loud is a pretty good thing. He needed to inform the public, to let people know that this is going on. He needed to expose his country's methods - to let everyone know that his country is actually like this."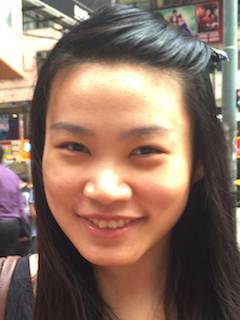 Vivian Law, 25, unemployed
"He is a traitor to his own country. I think that actually, from the perspective of other countries, what he did was beneficial. He revealed some secrets that no one knew about. But from the perspective of his own country, he has betrayed himself. He should not have done that."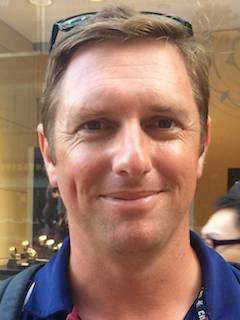 Simon Watts, 33, teacher
"I don't think about him enough to judge whether he is a hero or a traitor. Maybe [he came to Hong Kong] because there's not as much of a pro-American stance here as there is in other places."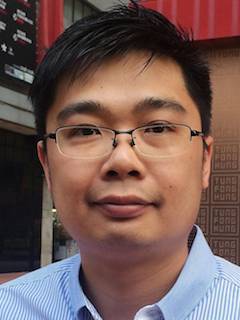 Sino Leung, 34, dental technician
"Kind of a traitor thing, I think. I have no comment on what he did, because it's about his country, not about ours. Just like my family, if my family had done a bad thing, I wouldn't want everyone to know. I think we should have protected him, because he's human."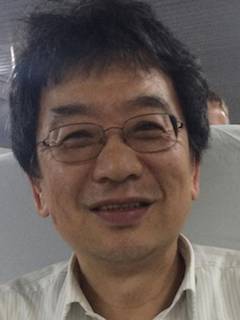 Louis Ko, 64, business director
"I think a lot of people in Asia are very interested in Snowden. I understand American culture and I believe Snowden is a real American - patriotic and also there to say something when there is injustice. It would be more interesting if [Snowden's trial] was under an international court, with judges of different nationalities. Because it's a story that affects everyone, using the internet, using websites, using phones."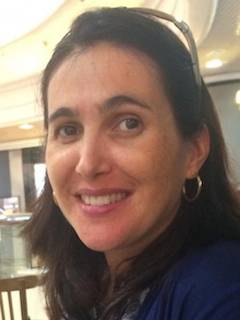 Cecilia Hernandez, 41, housewife
"I don't want to say he's a bad person. But it's very complicated, because you have to know the situation. I think he made a mistake. If you trust in someone that's [doing] a specific job, you have to show your face. I didn't understand why he chose Hong Kong. That is very strange. Hong Kong is a very cosmopolitan city. Maybe it's much easier to hide, maybe he has friends here. It's very easy to hide in Latin America; behind a tree, even."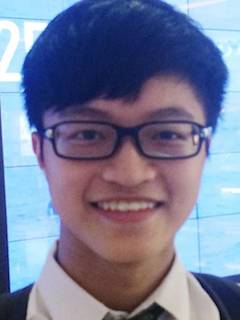 Anson Chow, 16, student
"[We haven't been keeping up with his story] because it's not related to us. Spying on other countries has actually lasted for a long time. It's pretty normal; Edward Snowden just raised awareness on the issue."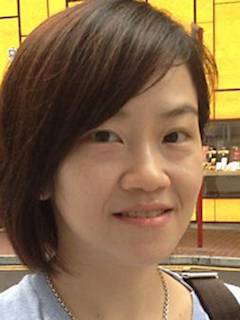 May Cheung, 35, beautician
"These are things that no one would normally be able to reveal, and have the guts to reveal. He knew that the consequences may not be good, but he still chose to reveal what his country did, which I think is quite incredible. He is being protected by other countries. I think if he came here again, Hong Kong should too."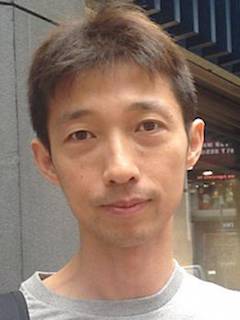 Alvin Hui, 41, IT engineer
"He is a traitor to the US but a hero for the world. He's given us more transparency. We suspect that there's always someone watching our every single move - he's telling us that basically it's been like this for a long time."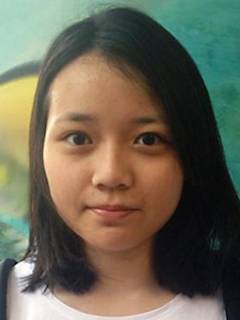 Denise Tsoi, 17, student
"I think he's a traitor because no matter what the nation does, we should always be on the side of our nation. For me it's good [what he did], because I'll know more about the bad things the US is doing. The United States shouldn't be always judging other countries."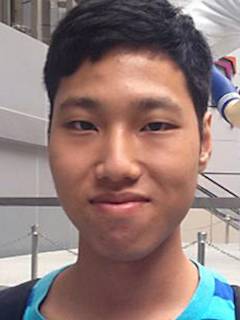 Kazaf Ip Man Chun, 18, student
"I think he can be counted as a hero, because he helped reveal negative things about his own country and reminded the American people that this is happening. We should protect him - by coming to Hong Kong, he was able to tell us what the American government is doing, let us have a different opinion of America."
05: Hong Kong still without answers one year after the Snowden saga
Relations between Hong Kong and the United States took a big hit with the Edward Snowden saga, and while they appear to have warmed since then, the long-term impact is harder to assess. The ramifications of the city's brief encounter with the realities of superpower espionage had an immediate effect on the city he chose as his first "safe harbour".
Attempts by Washington to have Snowden extradited sparked street demonstrations in support of the former NSA contractor, and the public generally seemed to back the young American's crusade.
We will probably never know if Hong Kong's Justice Department was just being scrupulous or was practising a diplomatic sleight of hand conceived in Beijing when it rejected Washington's request for Snowden's arrest. But we do know the events of a year ago this month allowed the city and the nation to walk away relatively unscathed.
"We know that when Snowden left, Hong Kong-US relations were probably at an all-time low," said Simon Young, barrister and law professor at the University of Hong Kong.
"There are no obvious signs that relations have been restored or warmed much in the past year, especially with Chinese-backed criticisms of US intervention in Hong Kong's political reform process."
A few days after Snowden broke cover in Hong Kong via a 12-minute video on The Guardian website on June 10, justice officials in the US asked Hong Kong to detain him.
But when the US failed to get their man, a war of words broke out between Justice Secretary Rimsky Yuen Kwok-keung and the US Attorney General Eric Holder, prompting Yuen to release details of the events leading up to Snowden's departure.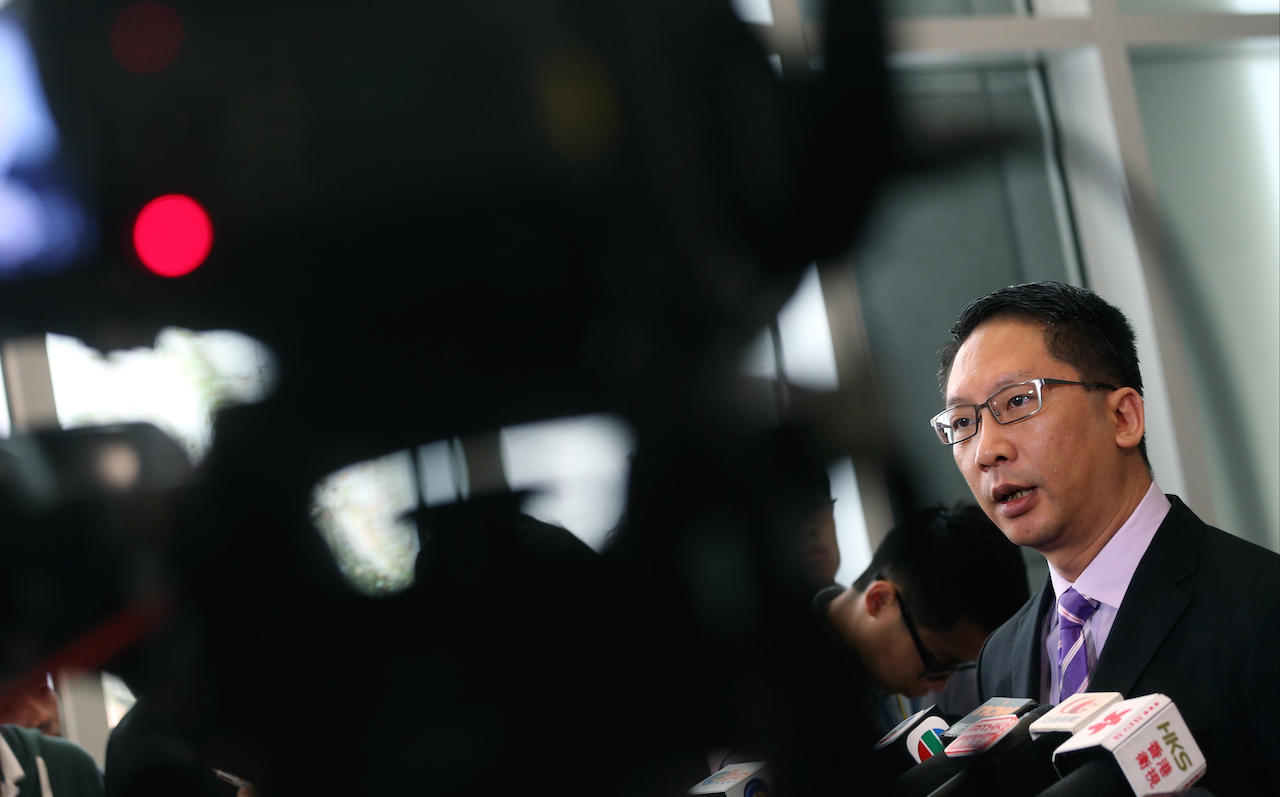 On the afternoon of Saturday, June 15, Washington issued a request for the provisional arrest of Snowden.
Two days later, Hong Kong justice officials responded by e-mail that they were preparing a list of questions to clarify the request.
A few days later, Holder called Yuen and told him of the urgency of the request.
By the Friday, Hong Kong was still seeking clarification about Snowden's middle name. The US was asking for the arrest of "Edward J Snowden" and "Edward James Snowden", but Snowden's middle name is Joseph.
The perhaps pernickety request was enough for Snowden to walk into Chek Lap Kok airport two days later and board a Moscow-bound flight.
According to lawyer and columnist Glenn Greenwald, who spearheaded the publication of the national security leaks, Hong Kong was the "perfect backdrop" for the revelations.
"I remember early on, a week after we identified him, The New York Times and The Washington Post tried to mock the choice on the grounds that Hong Kong is subservient to the US and would easily turn him over the minute the US asked," Greenwald said.
The Brazil-based Greenwald was referring to comments at the time by former security chief and pro-Beijing lawmaker Regina Ip Lau Suk-yee that Hong Kong would not protect Snowden. On June 10 - three weeks after Snowden arrived in the city - she told The New York Times: "He won't find Hong Kong a safe harbour."
"She became the kind of go-to source for these newspapers to say if Edward Snowden thinks we're going to protect him, he made a terrible mistake," Greenwald said. "As it turns out, he made the right choice because the Hong Kong government did let him go and defied the US demands that he be turned over."
Ip later moved to a more neutral position by saying there would be "no lack of human rights lawyers who are happy to help him''.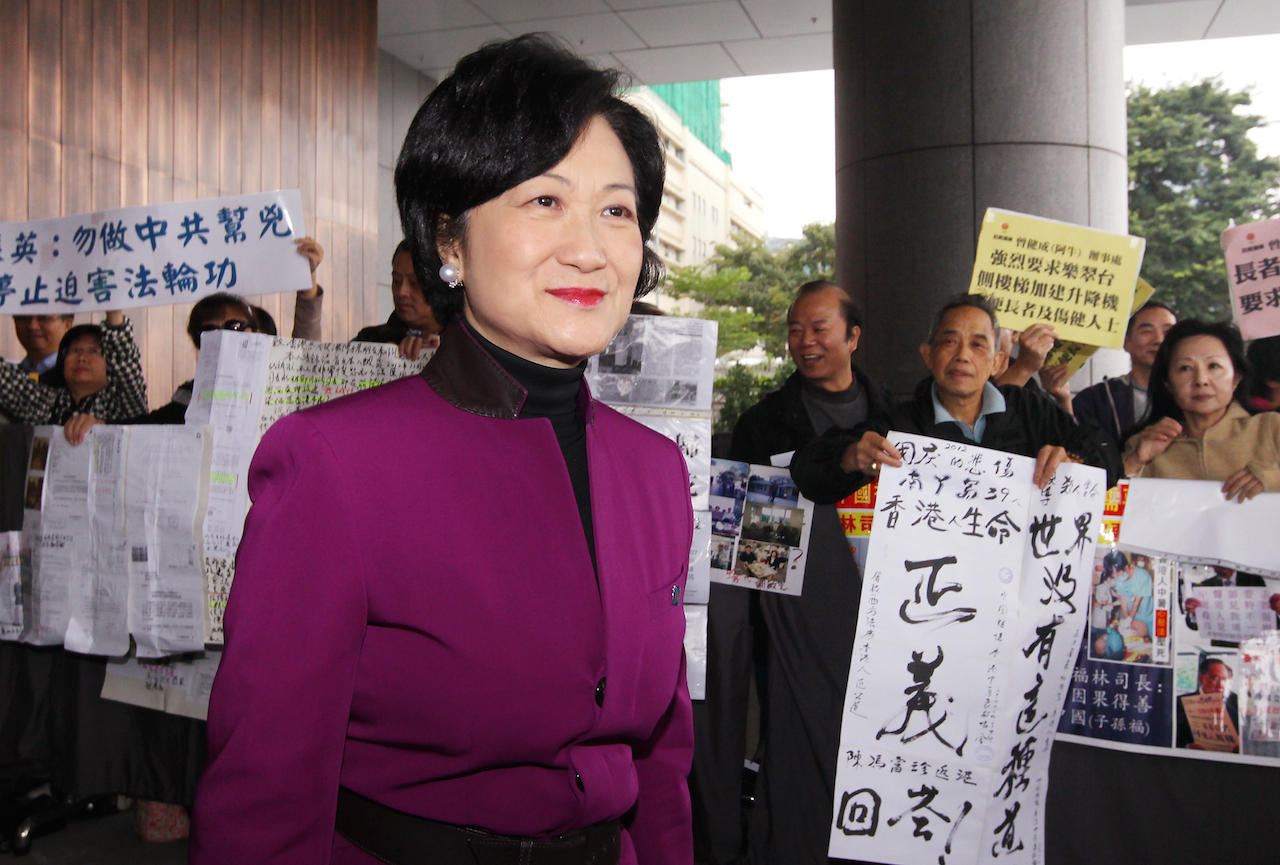 A spokesman for the US State Department said: "Our significant disappointment over Hong Kong authorities' failure to respond positively to our extradition request a year ago is well known.''
But the spokesman said the US valued its relationship with the city: "Hong Kong's open society, rule of law, press freedoms and free market are based on principles that Americans and Hong Kongers share."
A spokesman for the Hong Kong Department of Justice this week said the Snowden case was handled "strictly in accordance with the laws of the Hong Kong SAR and the relevant agreement concerning surrender of fugitives with the US government".
"From our perspective, we maintain a normal working relationship with the relevant US authorities on matters relating to mutual assistance in criminal matters," the spokesman said. Law professor Young said that cooperation on criminal matters "have probably continued and will continue very much as business as usual".
"It is only in politically sensitive cases that the US now knows Hong Kong and China will not necessarily bend over backwards to assist, especially if it may mean deviating from standard legal procedures," he said.
"Sadly, the same will probably be the case if Hong Kong or China seeks urgent criminal law assistance from the US, unless mutual political interests are perfectly aligned."
A few days after Snowden revealed to the South China Morning Post that the US had been hacking into computers in Hong Kong and on the mainland, hundreds of protestors took to the streets, waving placards and shouting: "Save Snowden, Save Freedom."
While public opinion in Hong Kong appeared to be supportive of Snowden, Young said the leaker's decision to leave Hong Kong was a smart move given the long and drawn out process he may have endured as an asylum seeker in Hong Kong.
"Hong Kong can still be proud of being a strong rule of law society but in the end it was not a rule of law environment that Snowden needed; what he needed was a politically friendly environment," Young said.
"Russia on the other hand saw political advantage in granting him temporary asylum so he wouldn't have to worry about a protracted and uncertain legal process."
Snowden's revelations also heightened concerns about cybersecurity in the city and last July, while Snowden remained trapped in the transit area of Moscow's Sheremetyevo airport, staff at Hong Kong University detected a massive cyber attack on their internal systems, with data such as personal student records and grades potentially compromised.
More than 3,600 university e-mail accounts and 259 administrative accounts were hacked. The Snowden leaks also led to a rare moment of unison among the city's lawmakers, who joined together to voice their anger at Washington over Snowden's hacking claims.
Last July, Legislative Council President Jasper Tsang Yok-sing sent a strongly worded letter to US President Barack Obama.
"People in Hong Kong are appalled by the alleged surveillance of and intrusion into Hong Kong's communications networks by the US administration," he wrote on behalf of all lawmakers.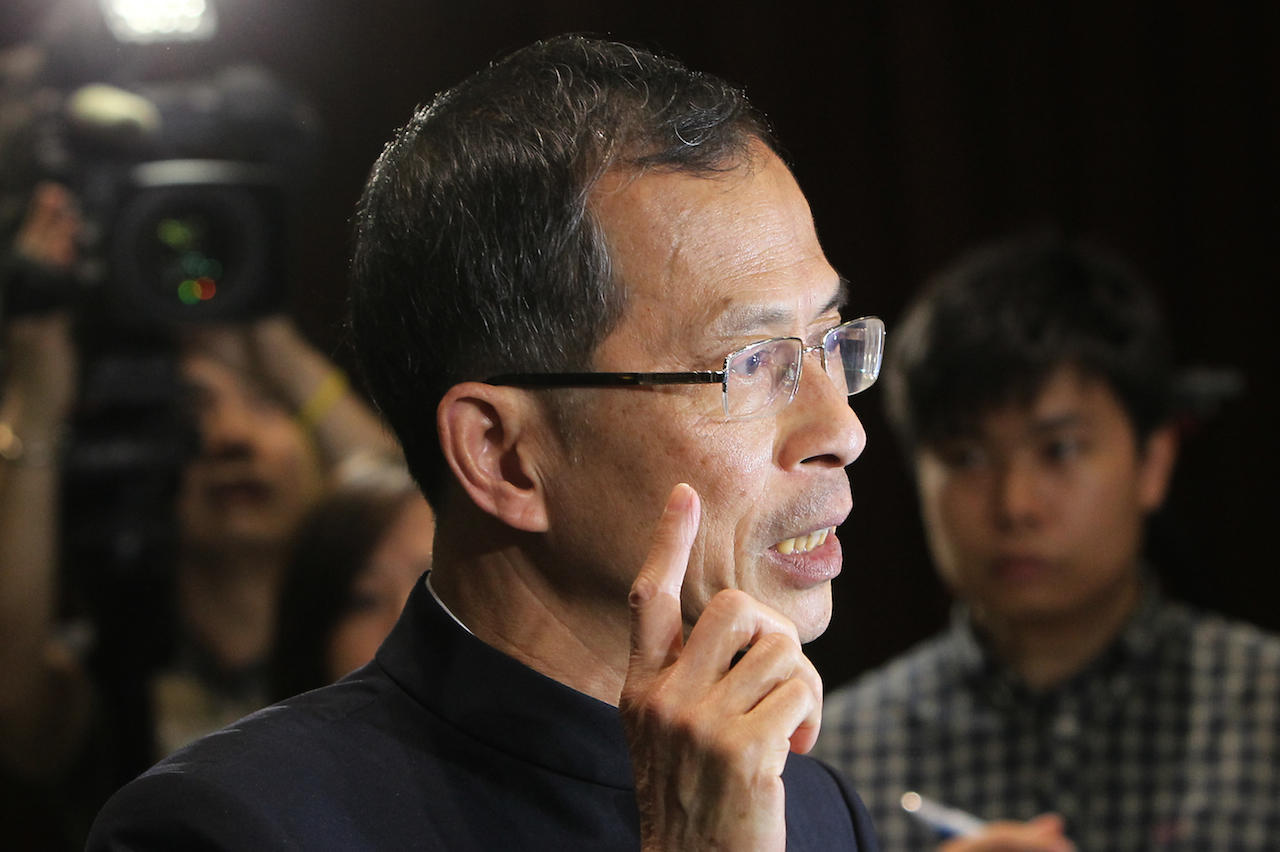 At the same time, Secretary for Security Lai Tung-kwok said the government was disappointed Washington had not replied to Snowden's claims.
He continued to urge the US to give a "complete and thorough reply".
Then-US consul-general Stephen Young said the US did not owe any country an apology and that many of Snowden's allegations seemed to be self-serving and sympathy-seeking.
This week, the government confirmed it had still not received any response to those letters. Simon Shen, co-director of the International Affairs Research Centre with the Hong Kong Institute of Asia Pacific Studies, said the saga had put the spotlight on Hong Kong's place in global relations in a way not seen since the 1997 handover.
"It should have shown to the world that Hong Kong is not just an ordinary Chinese city," Shen said, adding that it showed the city was still an important player on international matters.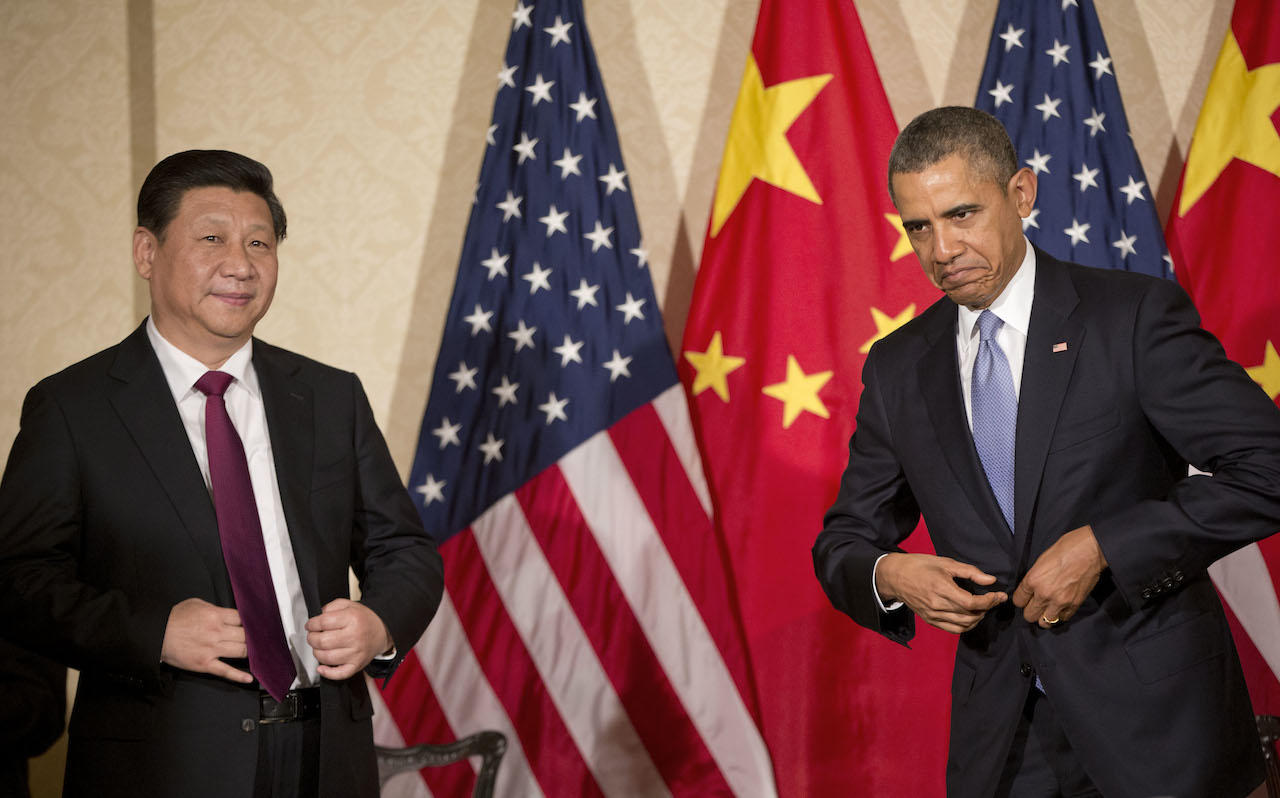 06: Snowden effect changes US-China dynamic on cybersecurity
Edward Snowden's revelations a year ago that the US National Security Agency (NSA) had hacked major computer networks in Hong Kong and mainland China posed a dilemma for Beijing, Chinese experts have said. How should China handle the affair to its maximum advantage without jeopardising all-important ties with Washington?
For the Ministry of Foreign Affairs, Snowden's revelations came at an awkward time. Just three days before Snowden gave an interview to the South China Morning Post detailing the NSA's spying programmes, President Xi Jinping had met US President Barack Obama at the Sunnylands estate in California. The Chinese side had attached great importance to the meeting and took painstaking efforts to prepare for it. Xi used the summit to put forward his concept of developing a "new type of major power relations" - one that allowed for a more equal, closer partnership with the US. But the Snowden incident immediately put the relationship to the test. Some people in the US were already set against the idea of developing closer ties with China and were not happy with Obama cosying up to China, and the Snowden incident gave them the chance to come out and say 'You see, I was right,'" said Jia Qingguo , a professor of international relations at Peking University.
Beijing was unlikely to hand Snowden back to the US, given the scale of America's spying programme on China as laid out in his claims. "From China's perspective, it [the leadership] probably did not want to let him go back to the US. Our national security authorities probably wanted to get their hands on him," Jia said. "But China is working with the US on so many levels", and they did not want Snowden's presence in China to undermine bilateral ties, he said. Even with the complications it brought, the incident offered Beijing advantages. Washington's credibility and moral position, both internationally and domestically, were now seriously undermined. On the issue of cybersecurity negotiations, for instance, China had suddenly gained greater leverage.
"In the past, cybersecurity talks [between China and the US] were a one-way thing - the US always made accusations about China's cyberattacks and internet thefts in a condescending tone," said Richard Hu Weixing, director of the University of Hong Kong's department of politics and public administration.
"But now the cybersecurity dialogue has expanded a lot and the US has lost its moral high ground, as the world now sees it as the most intrusive country on the internet."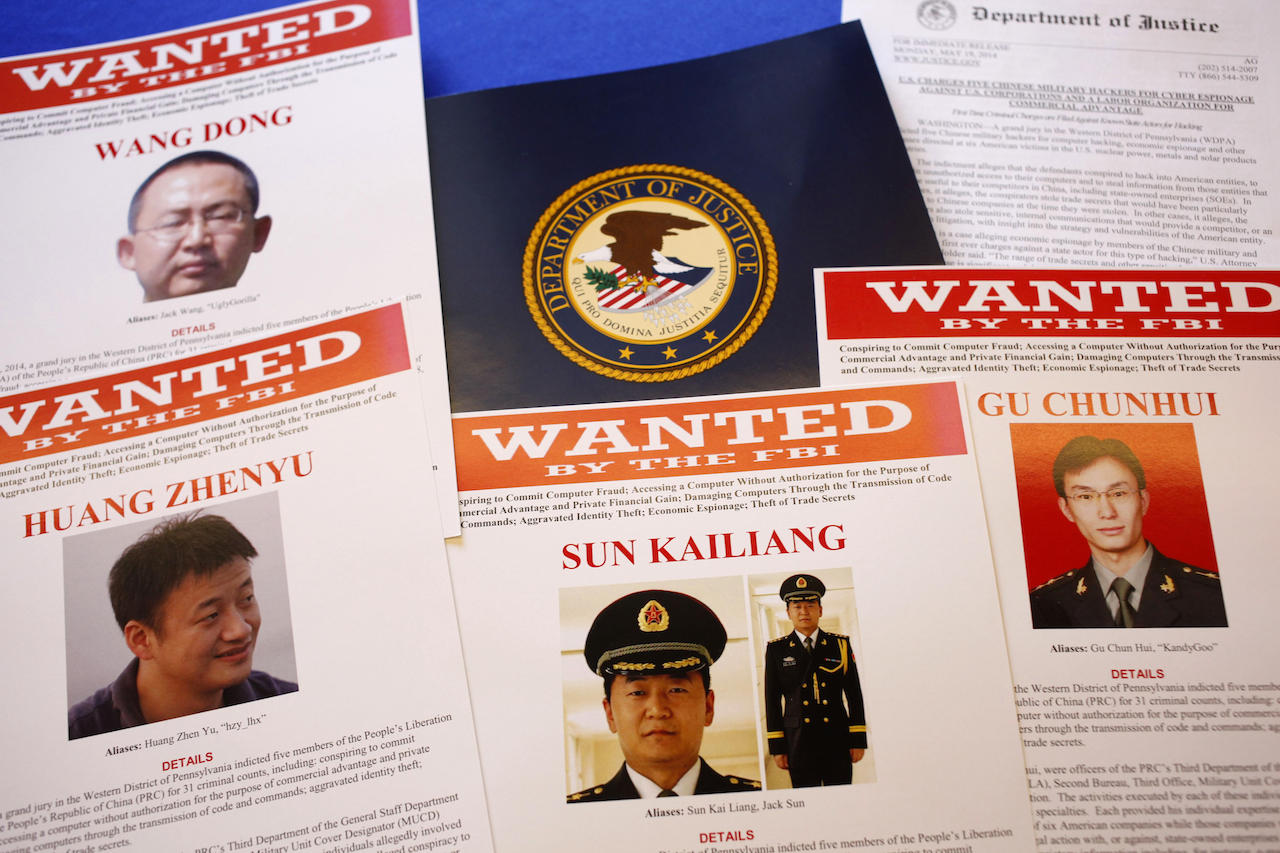 Washington's weakened position was evident last month, Hu said, when the Justice Department announced the prosecution of five Chinese military officers on hacking charges. "As you could see, no one clapped their hands," Hu said.
Adding to the complexity of the situation was the fact Snowden chose to come to Hong Kong, a part of China but under a unique set of political arrangements that give the city a high level of autonomy. It has its own legal system, and holds different extradition treaties with foreign countries. While the US and Hong Kong have an agreement for the exchange of suspects, no such pact exists between Washington and Beijing.
Washington could, and did, ask Hong Kong to hand Snowden back. But the city government's choice of actions was constrained. There was wide sympathy for Snowden in Hong Kong, with several demonstrations staged in support of the American following the Post report. At one point, Snowden said he would stay in the city and allow his fate to be decided there.
"My intention is to ask the courts and people of Hong Kong to decide my fate. I have been given no reason to doubt your system," he told the Post.
Whatever decision Beijing made would have to take Hong Kong's unique position into consideration. None of the insiders contacted by the Post would detail Beijing's role in Snowden's eventual move to Russia.
But Jia said the outcome was "a lesser evil", although not all in Washington perhaps saw it that way. "Months after the incident I asked a US official who was visited Beijing whether the Snowdon incident was over," Jia said. "He said 'no, we still remember that'".
The "Snowden effect" in China also lives on. Professor Jiang Tianfa , who teaches cybersecurity at the South-Central University for Nationalities in Wuhan , said Snowden single-handedly drove up attendance at his lectures on cyberwarfare.
"Many wanted to learn how to 'hack like Snowden', Jiang said with a chuckle. "Edward Snowden is their idol. Without him, the interest and awareness about information security would never have been so high. Even those who are not interested in becoming a hacker want to know how to protect themselves and avoid becoming a victim."
The impact was felt on a broader national level. Immediately after the Post report, national security authorities put internet security under greater scrutiny, according to Jiang, who is a member of The China Computer Federation Database Technical Committee - a body the government regularly consults on information security issues.
Jiang said the authorities had identified several weak links in their communication protocols. Financial institutions were also told to carry out extensive software and hardware upgrades. Jiang said the most fundamental change in China took place in the public mindset, which was "more important than technological upgrades".
"With the new knowledge, there is a strong demand for government actions," he said. "The government used the public sentiment to its advantage to replace foreign products with domestic ones."
Soon after the Snowden incident, Chinese telecommunication companies such as China Unicom began to replace a number of critical routers made by Cisco with domestic products to increase the security level of China's backbone internet infrastructure.
Professor Gu Dawu , an internet security researcher with Shanghai Jiao Tong University and an adviser to the central government on cybersecurity technology, agreed the impact of the Snowden affair was significant. But Beijing had yet to make any significant move to keep overseas technology out of the mainland.
"The impact of Snowden is enormous on Chinese society and there were lots of proposals on switching to domestic products," Gu said. "But I have not seen or heard about any big actions." Nevertheless, the business of some US companies in China dropped in the aftermath. Cisco, whose products Snowden said the NSA had bugged in China, reported an 18 per cent decline in orders from China in the last quarter of last year. IBM reported a 40 per cent drop in hardware revenues from China in the same period.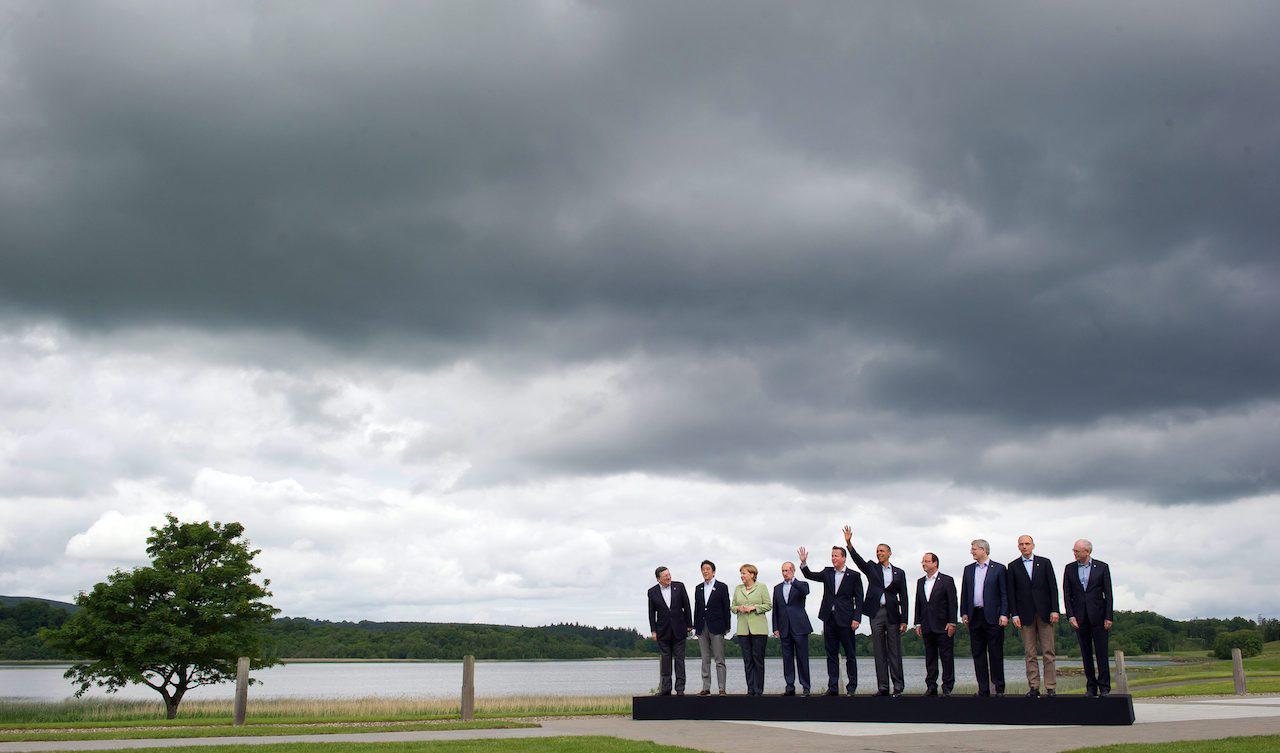 07: From spies to five eyes: global leaders snared in Snowden scandal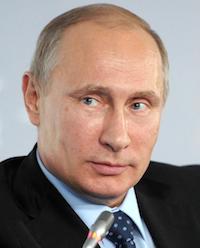 Vladimir Putin, president of Russia
On August 1, 2013, the Kremlin granted Edward Snowden temporary asylum, sending a clear message to the US government that they would not simply hand over the US fugitive whistle-blower. The one-year reprieve meant Snowden was able to leave the transit area of Sheremetyevo airport where he had been stranded for weeks after arriving from Hong Kong. His passport was revoked by the US government before he could board a flight to Ecuador, where he intended to apply for asylum. Putin later described Snowden as a "strange guy" and "an unwanted Christmas gift". "How is he going to build his life? In effect, he condemned himself to a rather difficult life. I do not have the faintest idea about what he will do next," Putin told Russian media.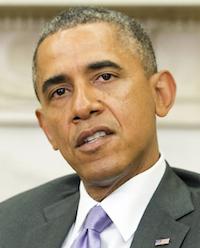 Barack Obama, president of the United States
The Obama administration went into crisis management overdrive last June when the first stories based on Snowden's leaks broke. Initial reactions to Snowden ranged from hero to traitor, with critics demanding he be charged with treason. This March, Obama pledged to curb the scope of the NSA's surveillance programmes and the White House confirmed that Obama would ask the foreign intelligence surveillance court in the US to approve the current bulk collection programme for a final 90-day period. Snowden welcomed Obama's move and said it was a "turning point". Last August, Obama cancelled a meeting with Putin in Moscow in an apparent snub for granting Snowden asylum.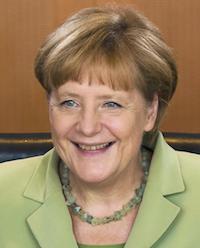 Angela Merkel, chancellor of Germany
When Snowden's leaks first revealed that the US government was spying on its own citizens, Merkel said such activity was justified. But her stance changed when it emerged that American spies had been tapping her own mobile phone for years. "Spying on friends is not on at all," Merkel said, adding that it was "completely unacceptable" and a "grave breach of trust". Last month, Merkel was in Washington and spoke to Obama about the NSA's revelations. She said that "under the present conditions", Germany and the US – traditionally strong allies – have "differences of opinions to overcome". This month, Germany's federal prosecutor Harald Range confirmed that it would be investigating the phone tapping claims.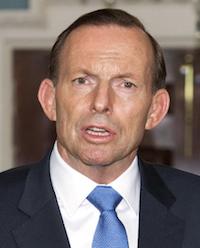 Tony Abbott, prime minister of Australia
In December, just months after becoming leader, Tony Abbott was forced to deal with the fallout from Snowden's leaks when they revealed that Australia had spied on Indonesia. Documents from Snowden suggested that Australia's Defence Signals Directorate had tapped the phones of Indonesian President Susilo Bambang Yudhoyono, his wife and senior colleagues, triggering a diplomatic row with Jakarta. Abbott later criticised the Australian media outlets which had published the claims, saying they were unpatriotic. Abbott refused to say sorry to the Indonesian leader, saying Australia should "never, never apologise" for being part of the Five Eyes alliance, referring to the relationship it has with the US, UK, Canada and New Zealand.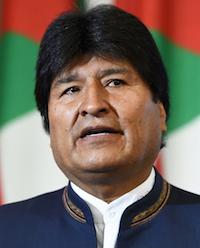 Evo Morales, president of Bolivia
On July 1, 2013, the Bolivian president was in Russia for a conference and during an interview, he had voiced his support for Snowden. As he flew out of Moscow, rumours abounded that he was harbouring the whistle-blower. His plane was forced to land in Austria after Spain, France and Portugal refused to let his plane fly through their airspace. The events angered Latin American countries and prompted offers of asylum from Nicaragua and Venezuela. "It is an open provocation to the continent, not only to the president; they use the agent of North American imperialism to scare us and intimidate us," Morales said when he finally returned to La Paz. France and Spain later apologised for the incident. The US refused to comment but said it had been in touch with a "broad range of countries" that Snowden should be returned to the US.
08: Harry's Views on Snowden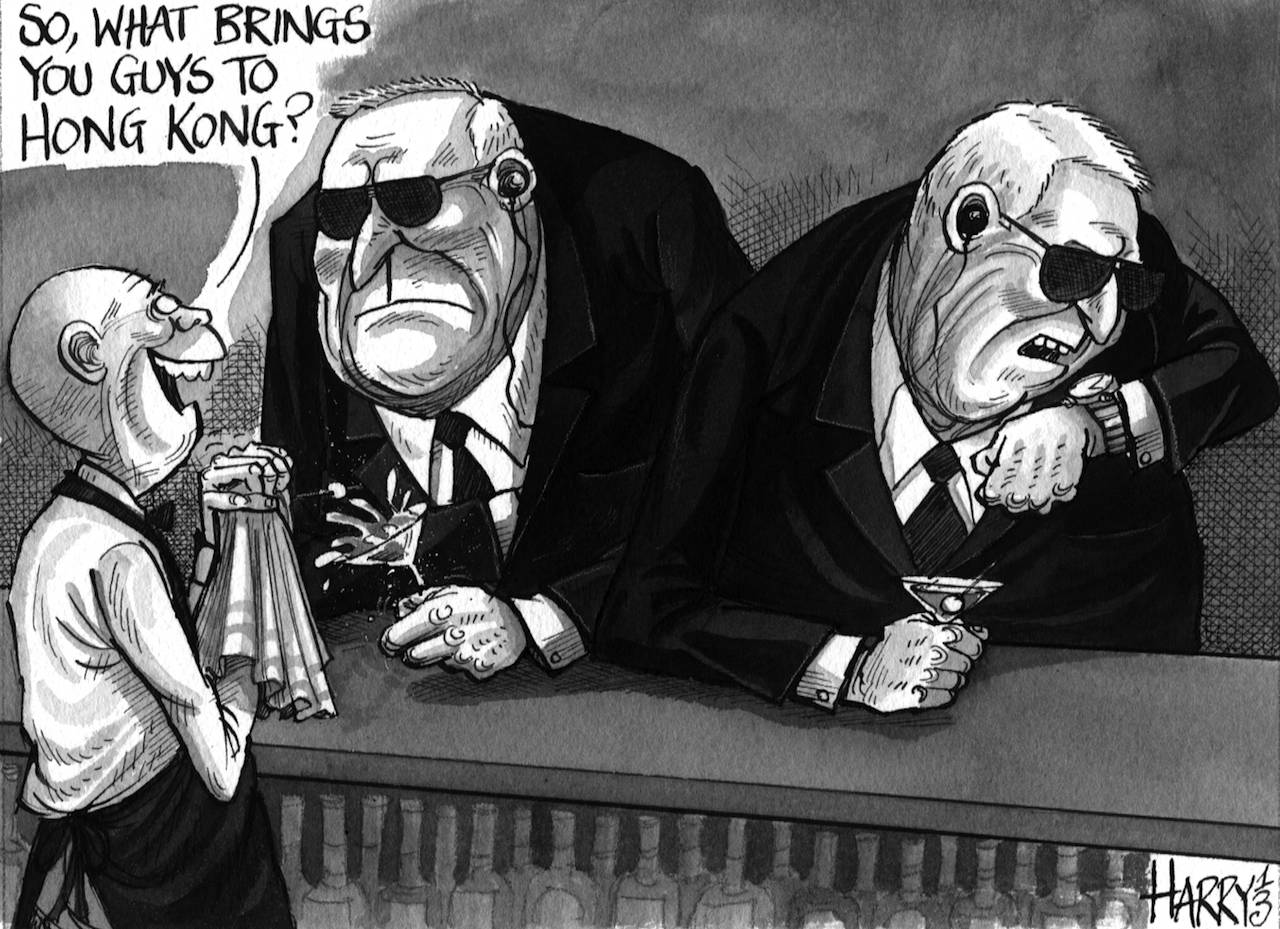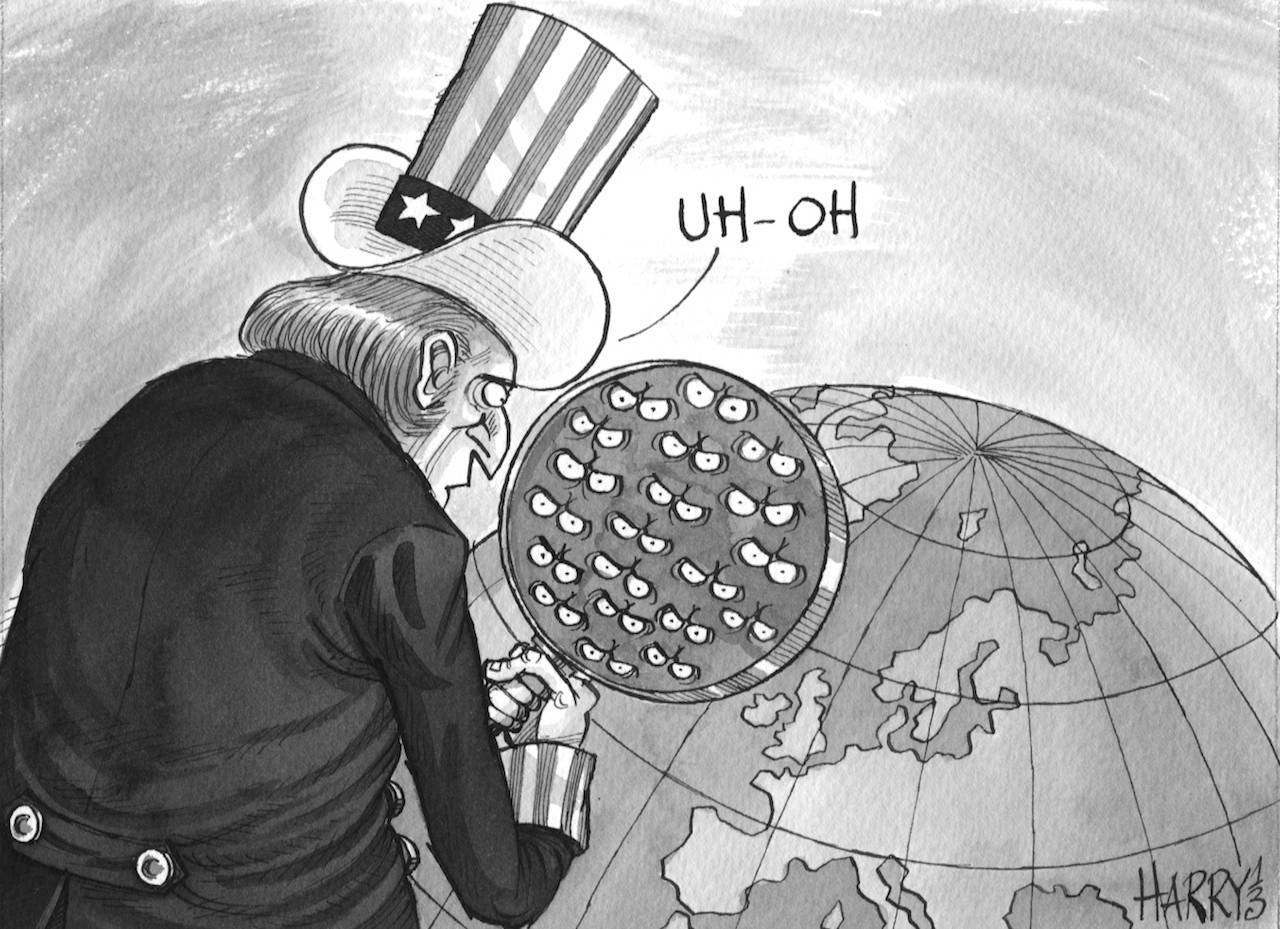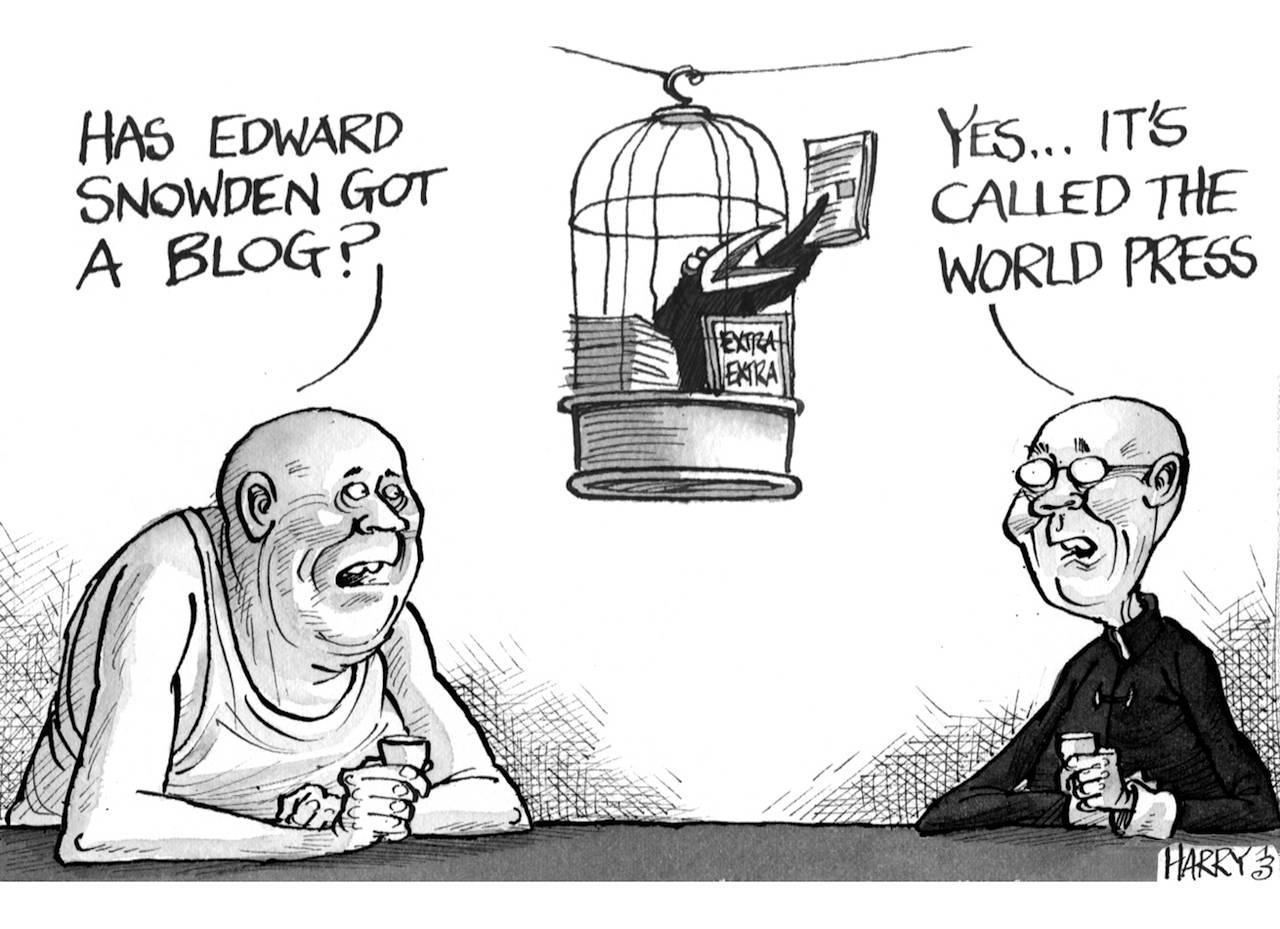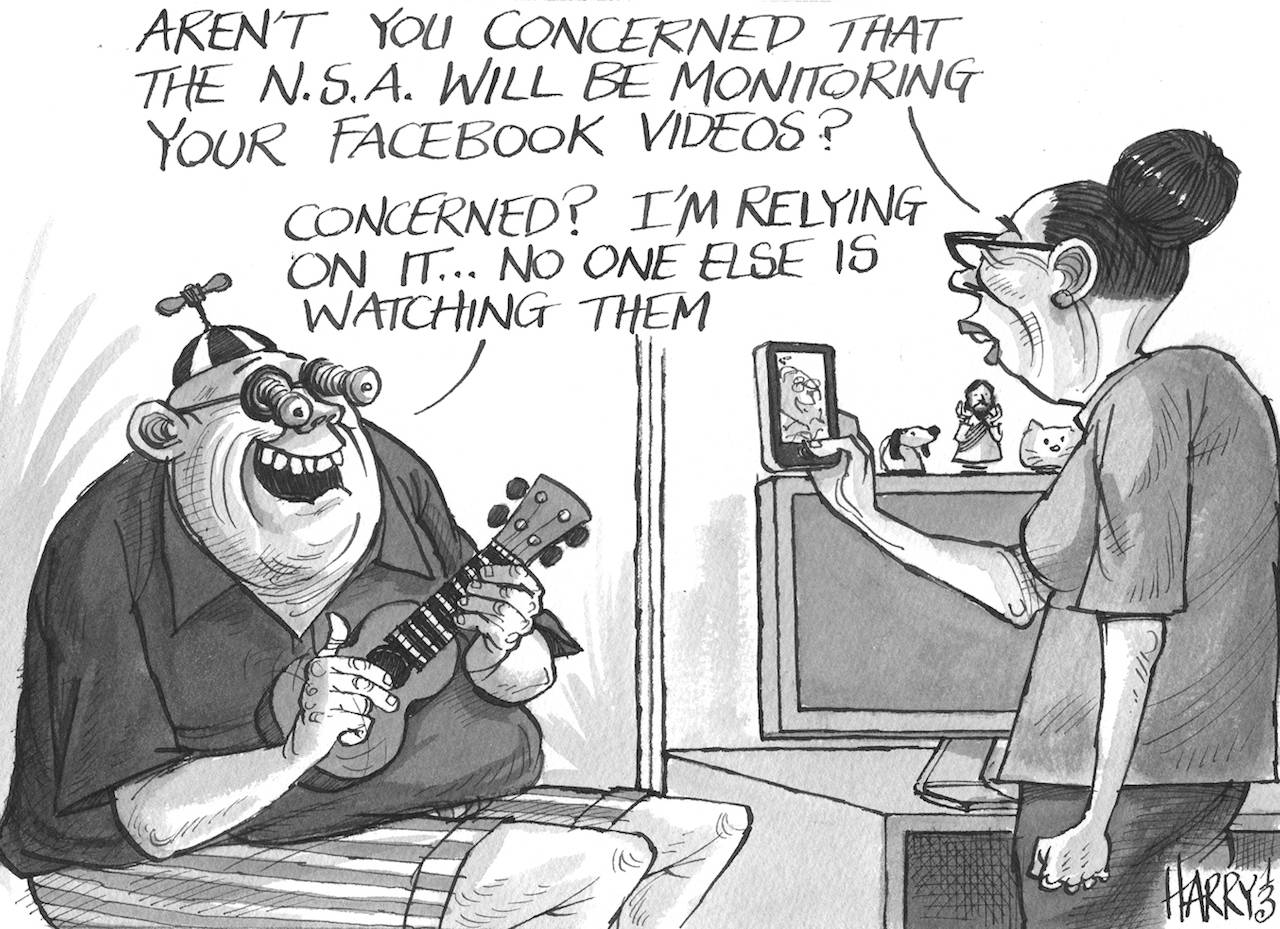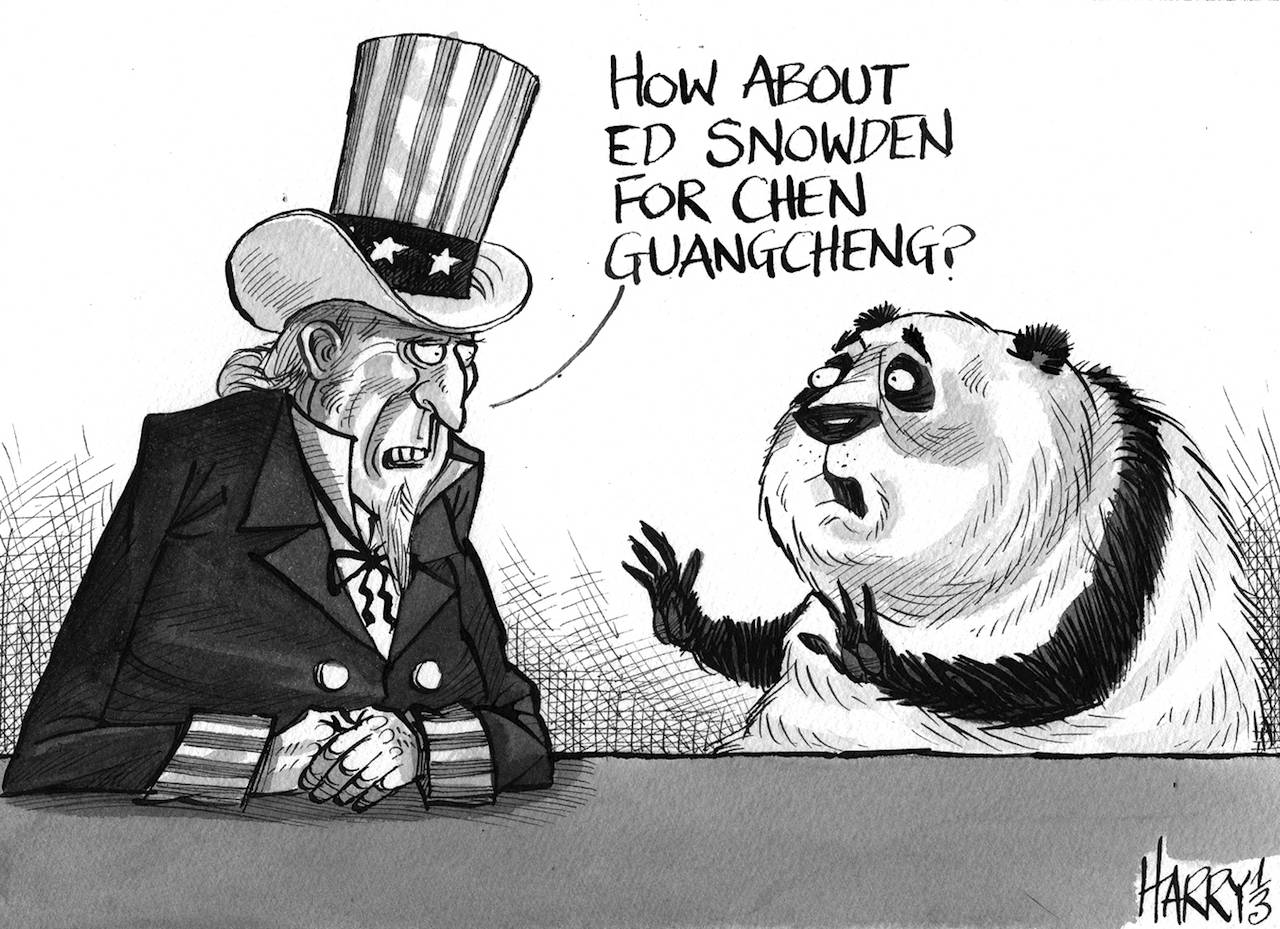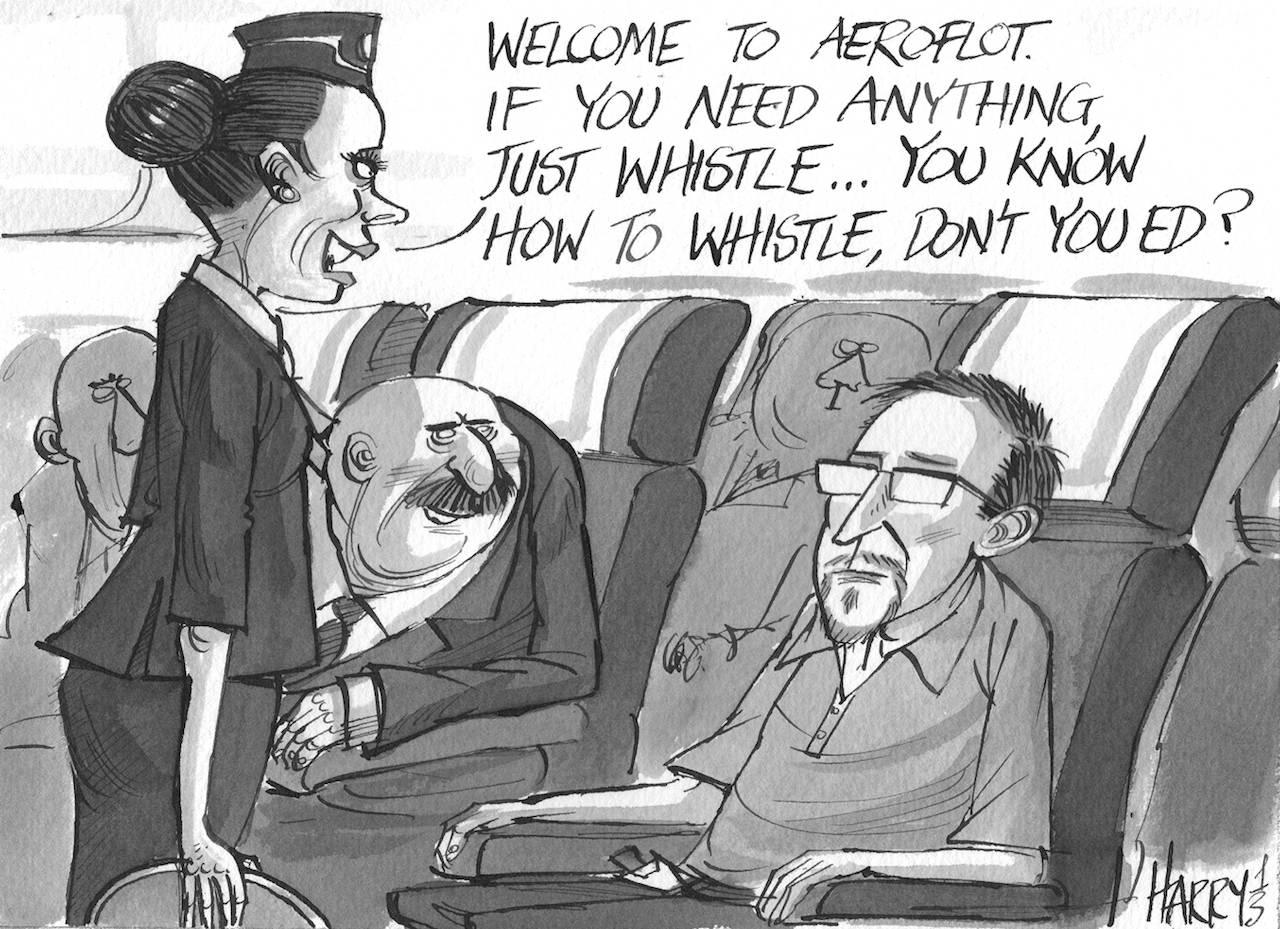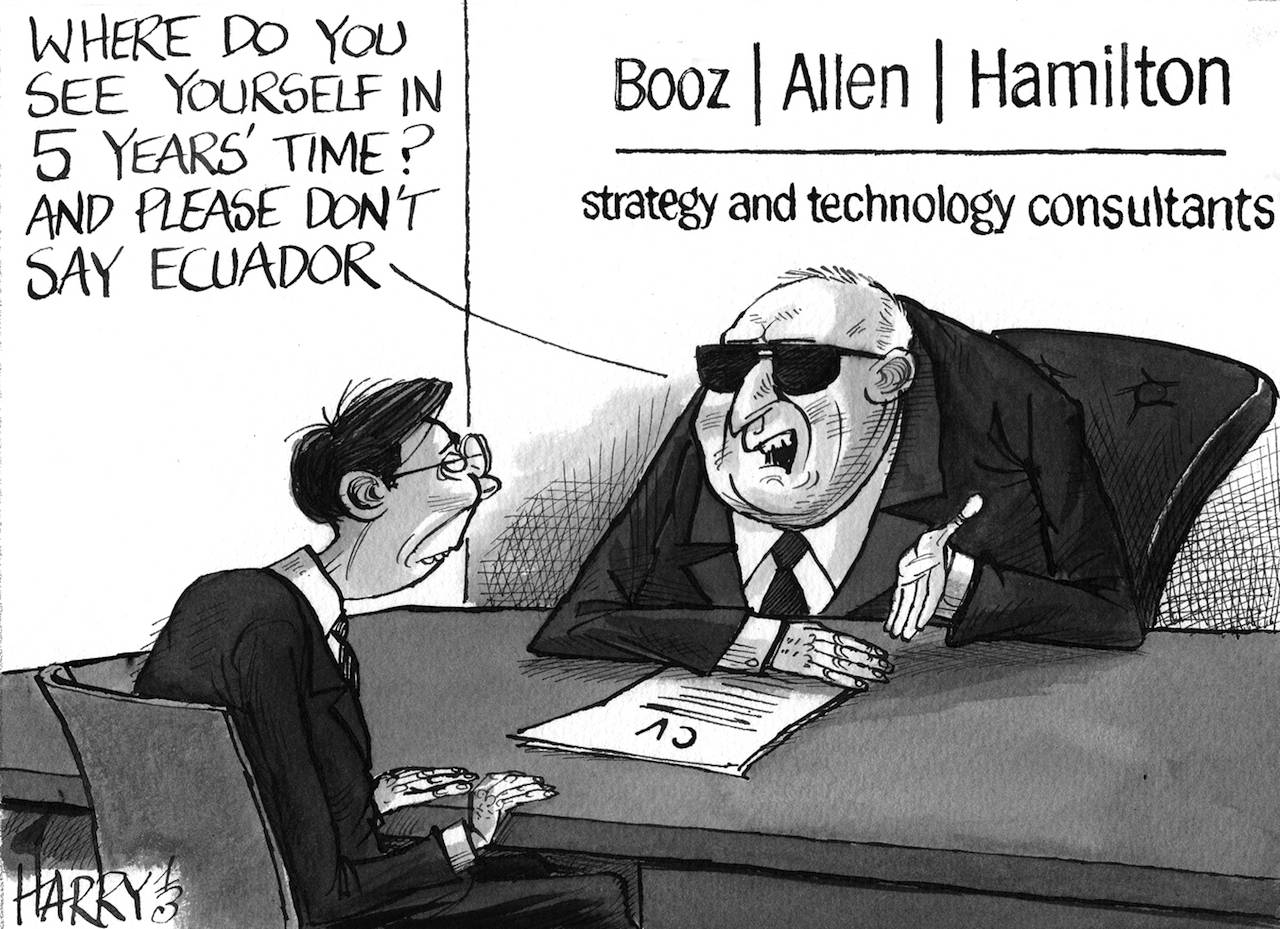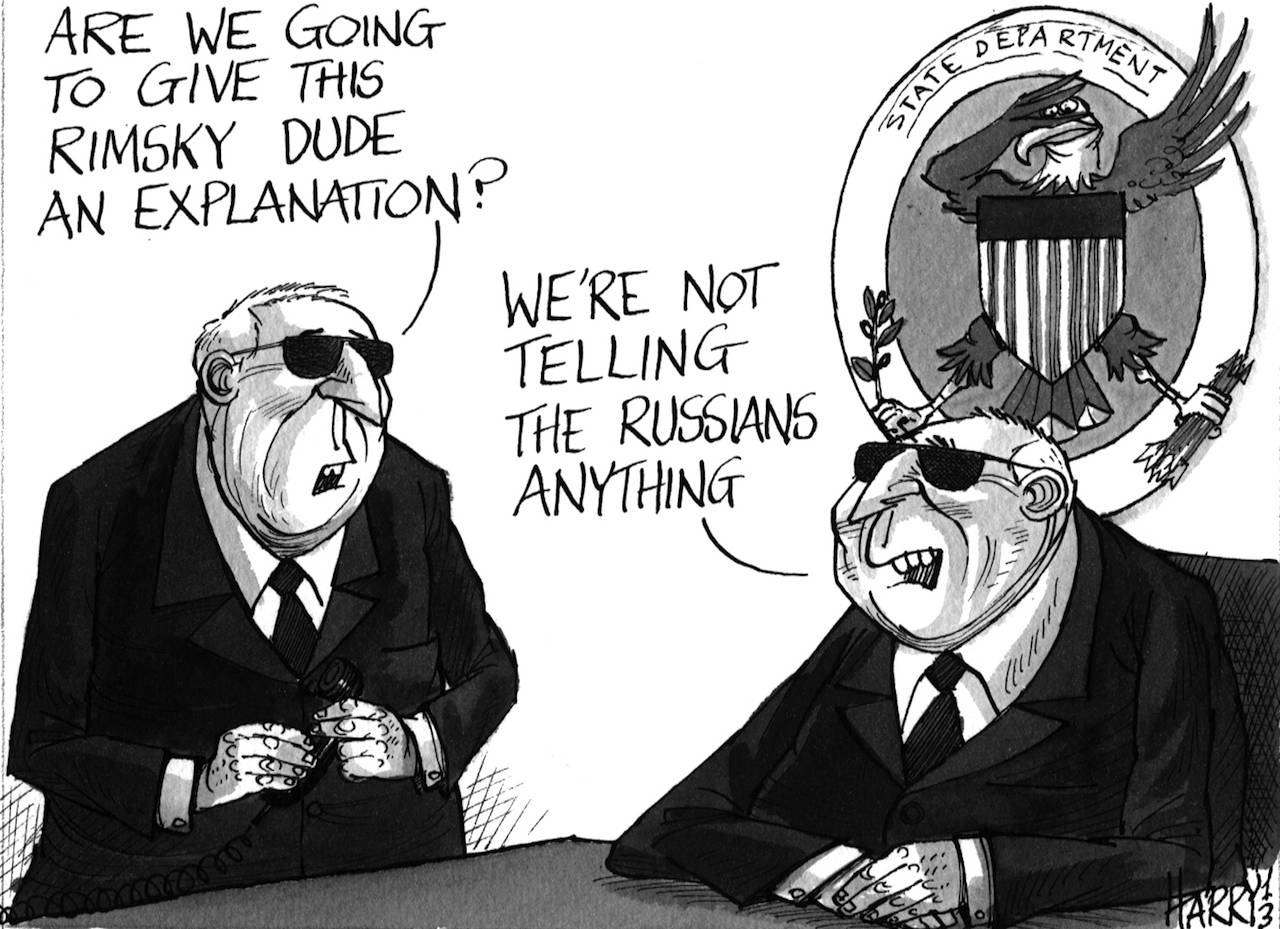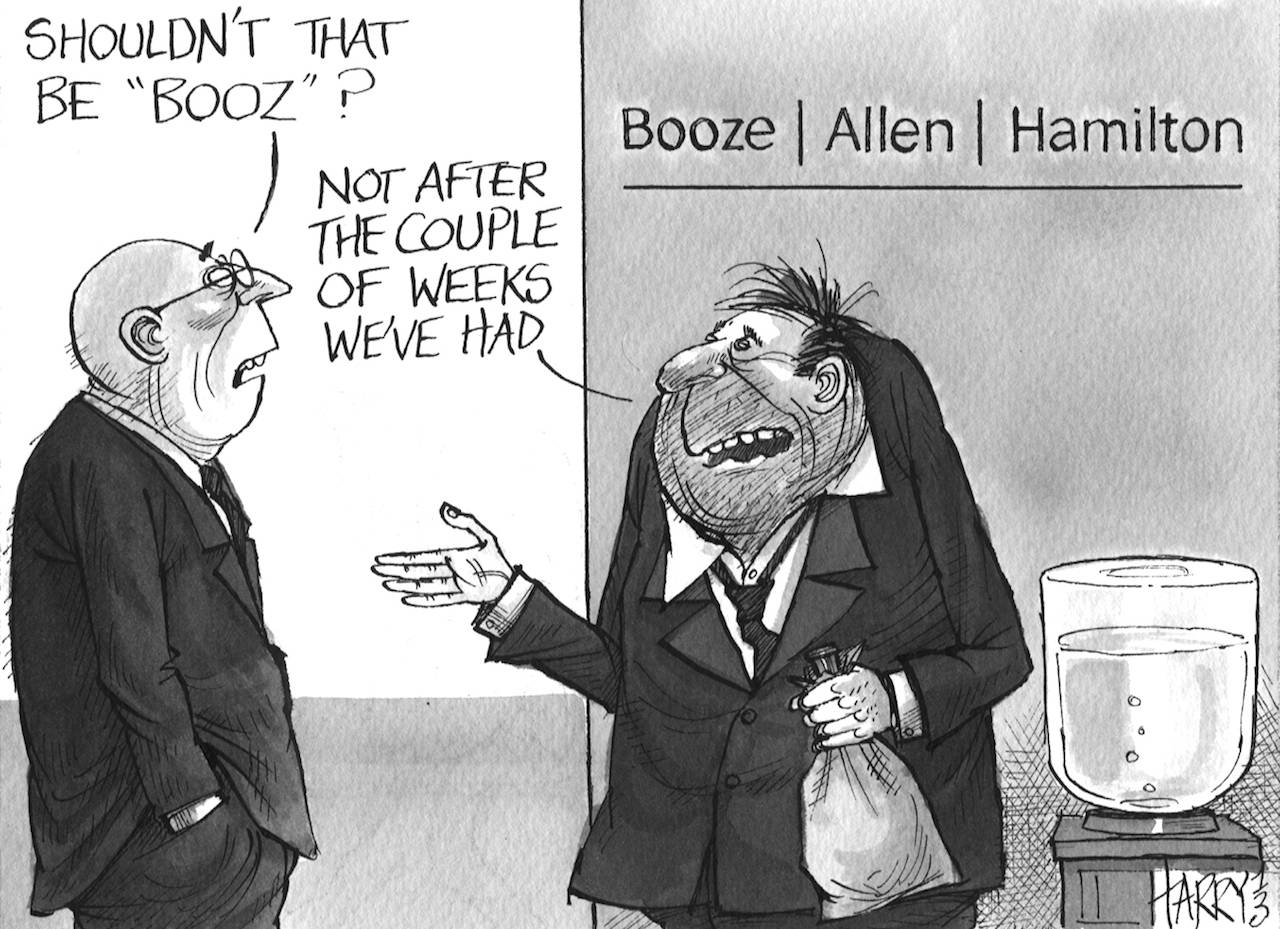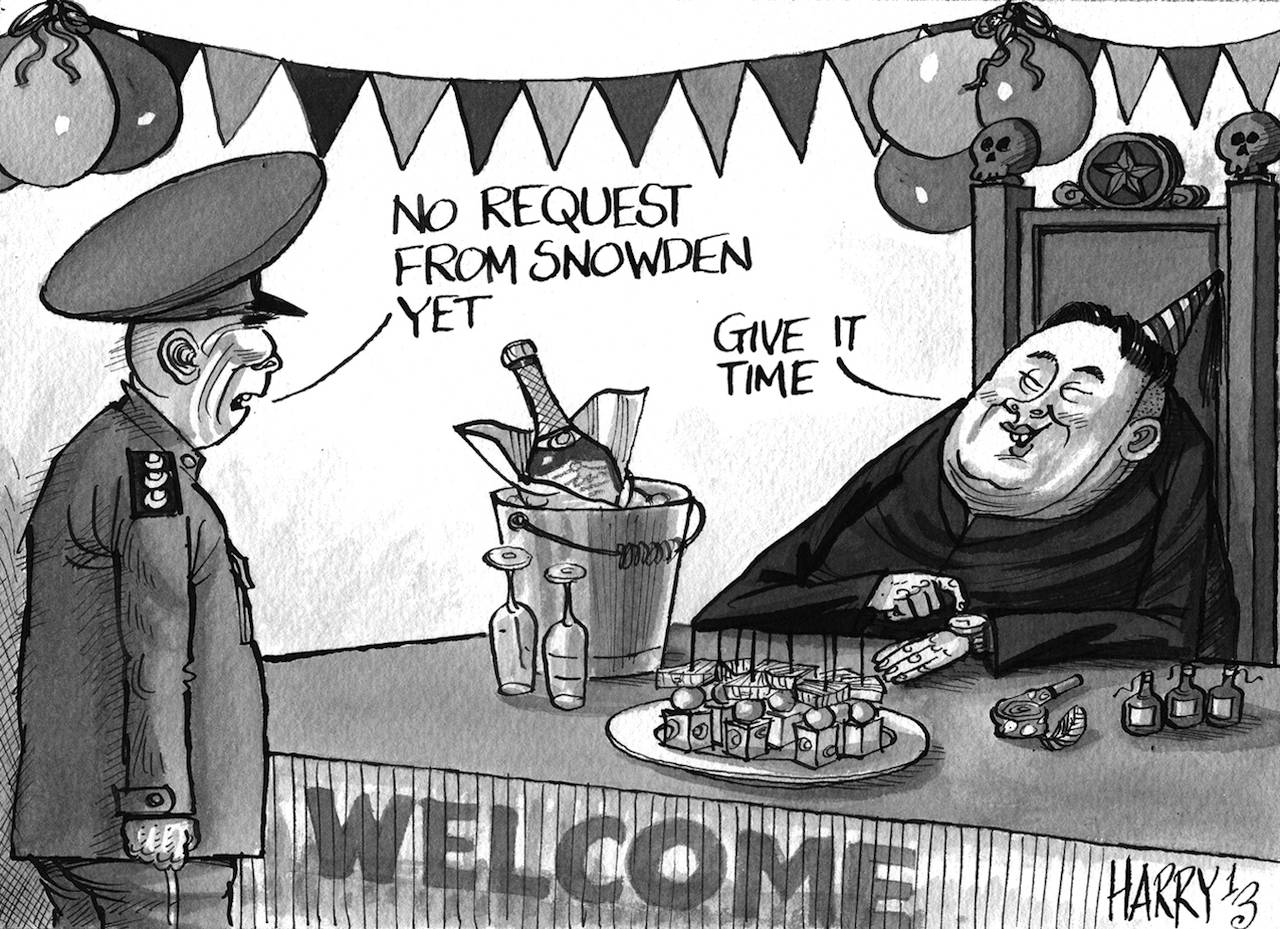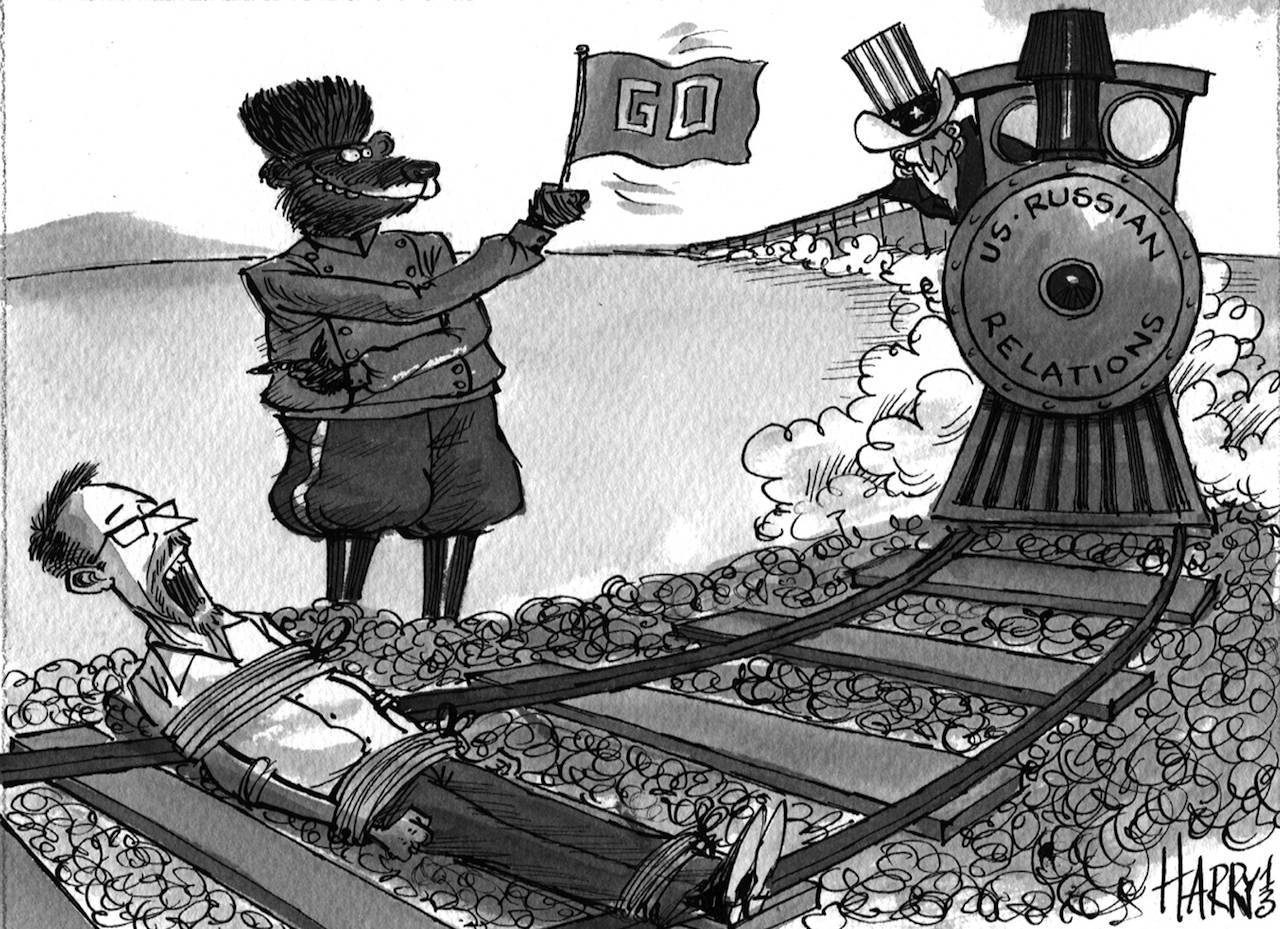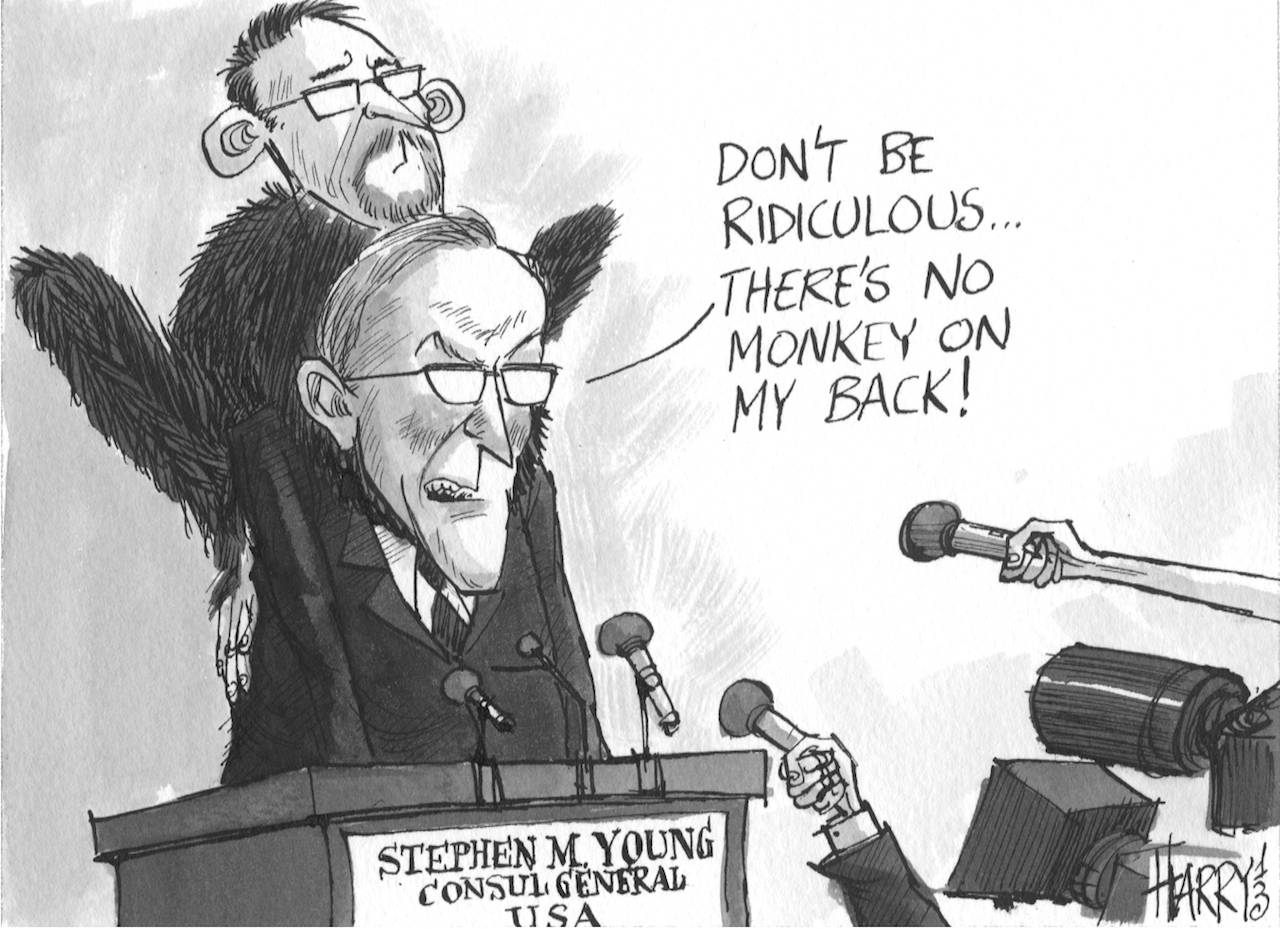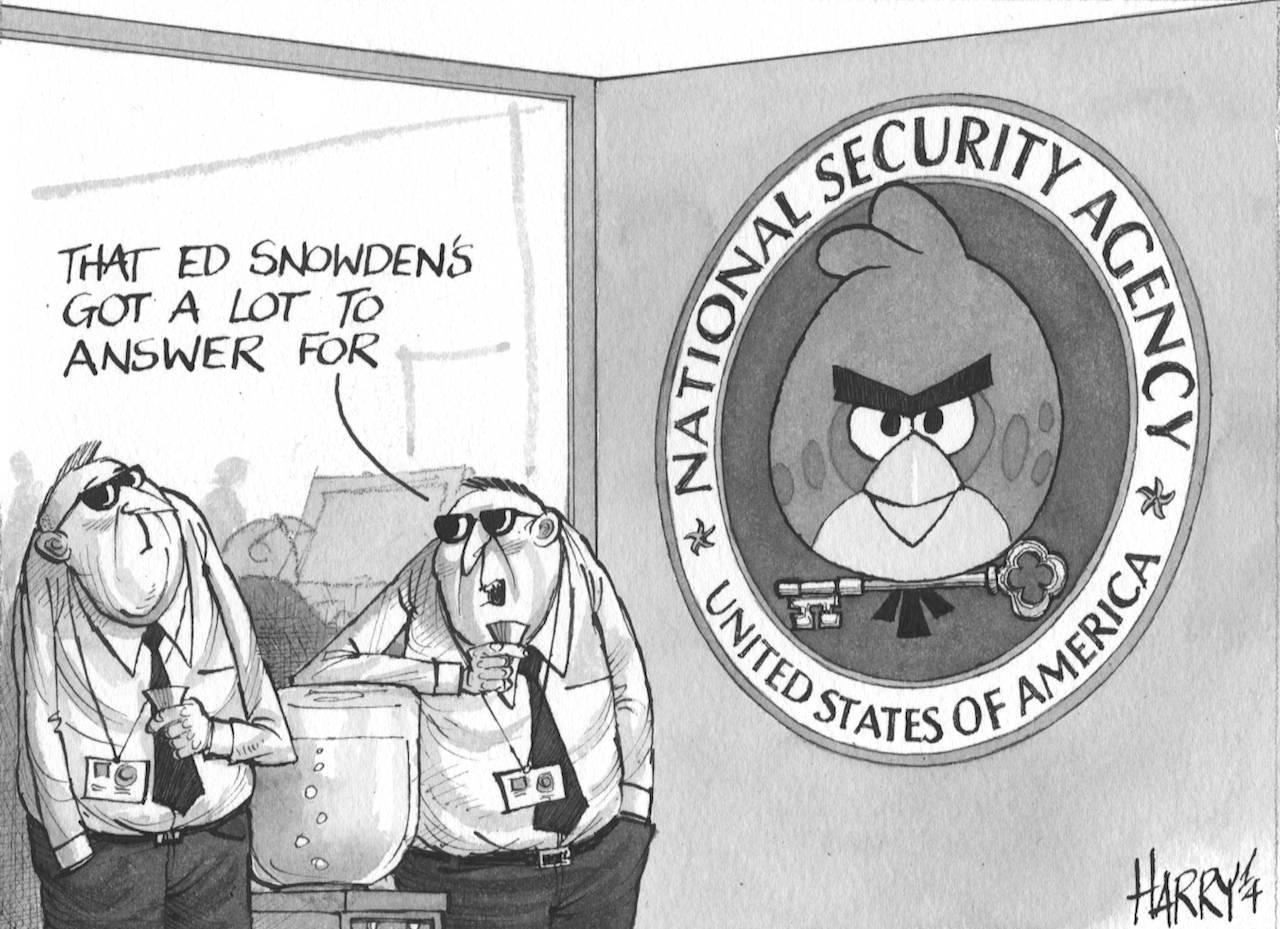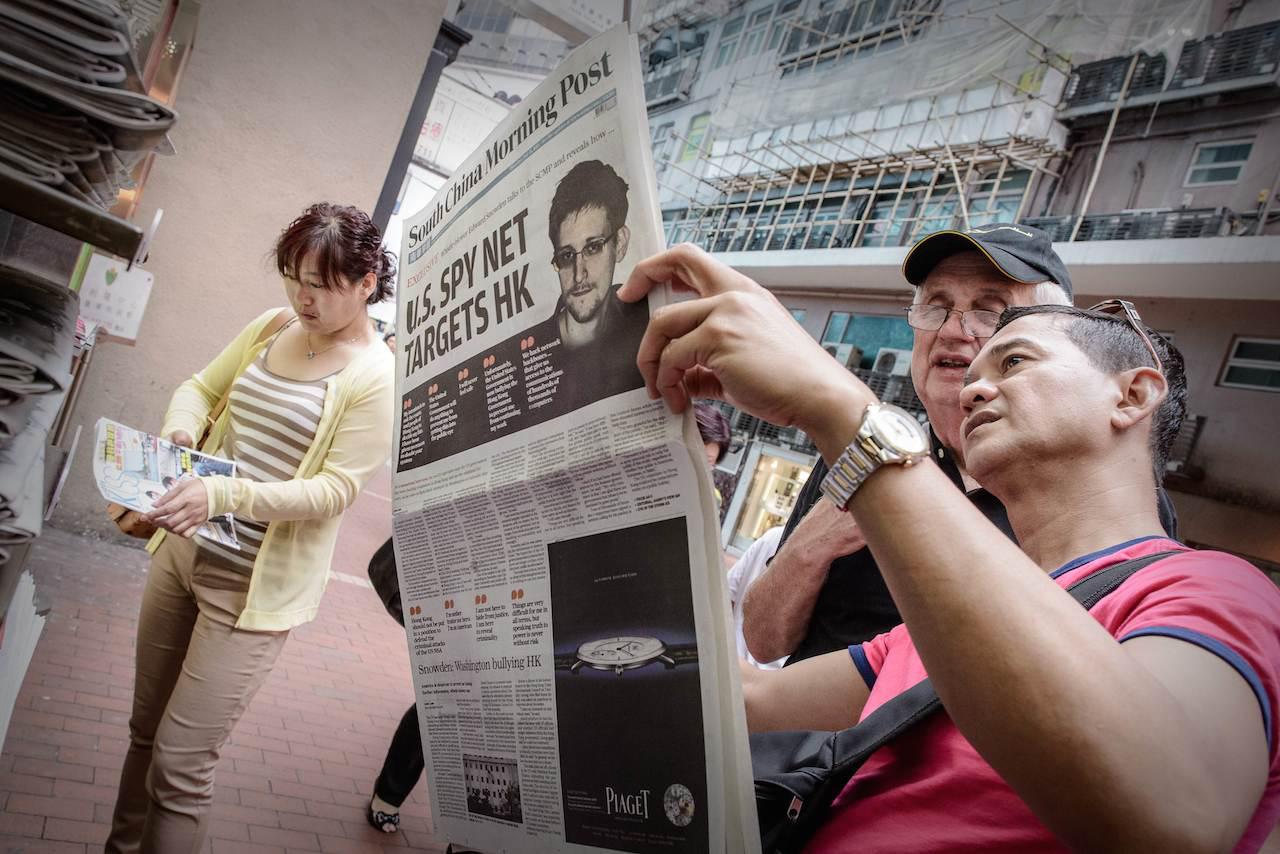 09: The Post's exclusive coverage