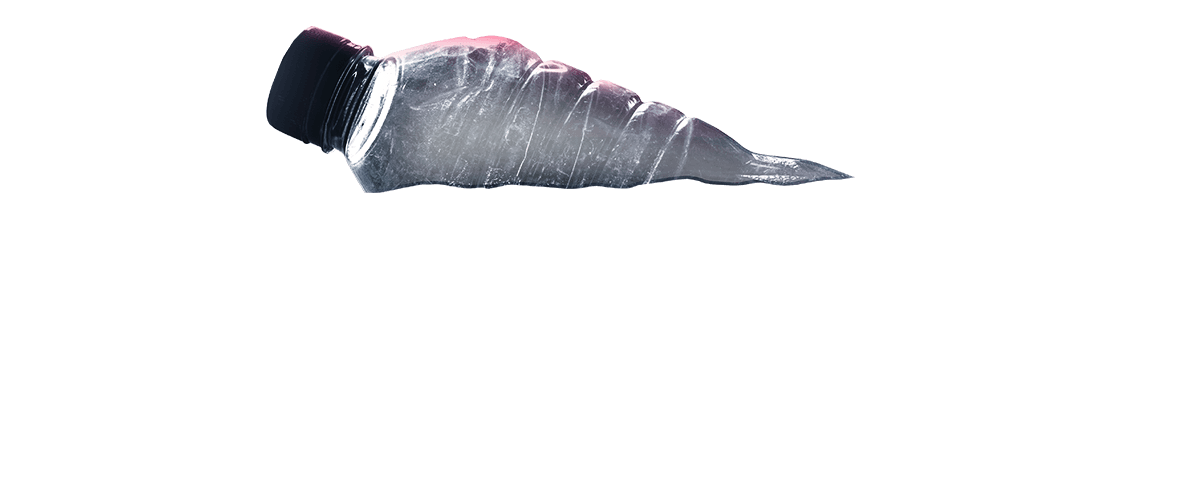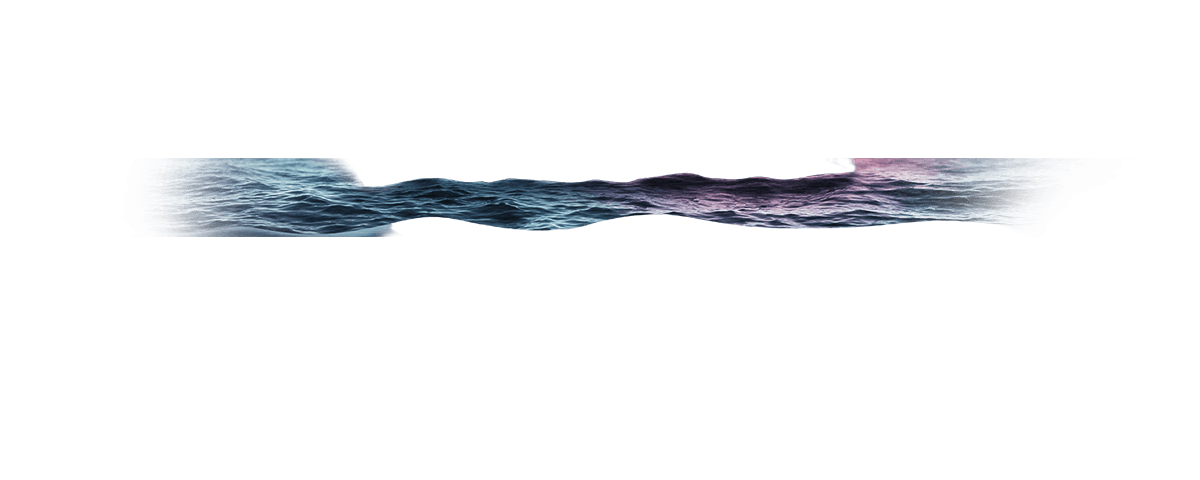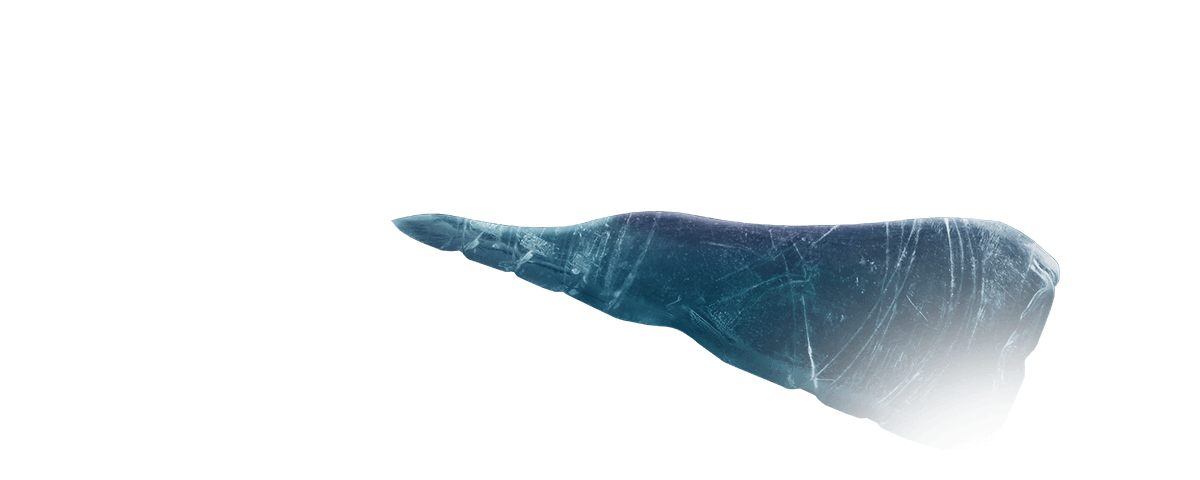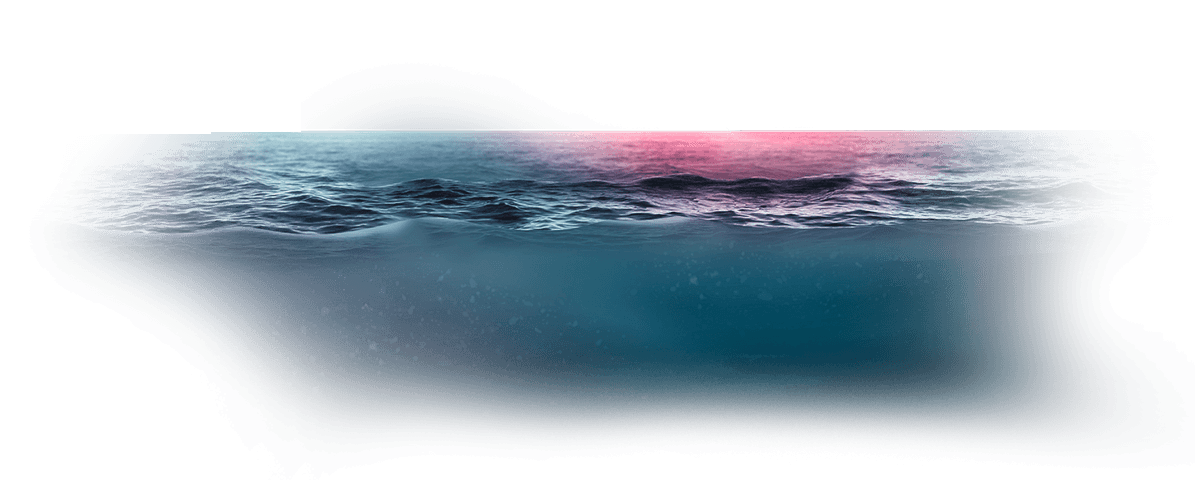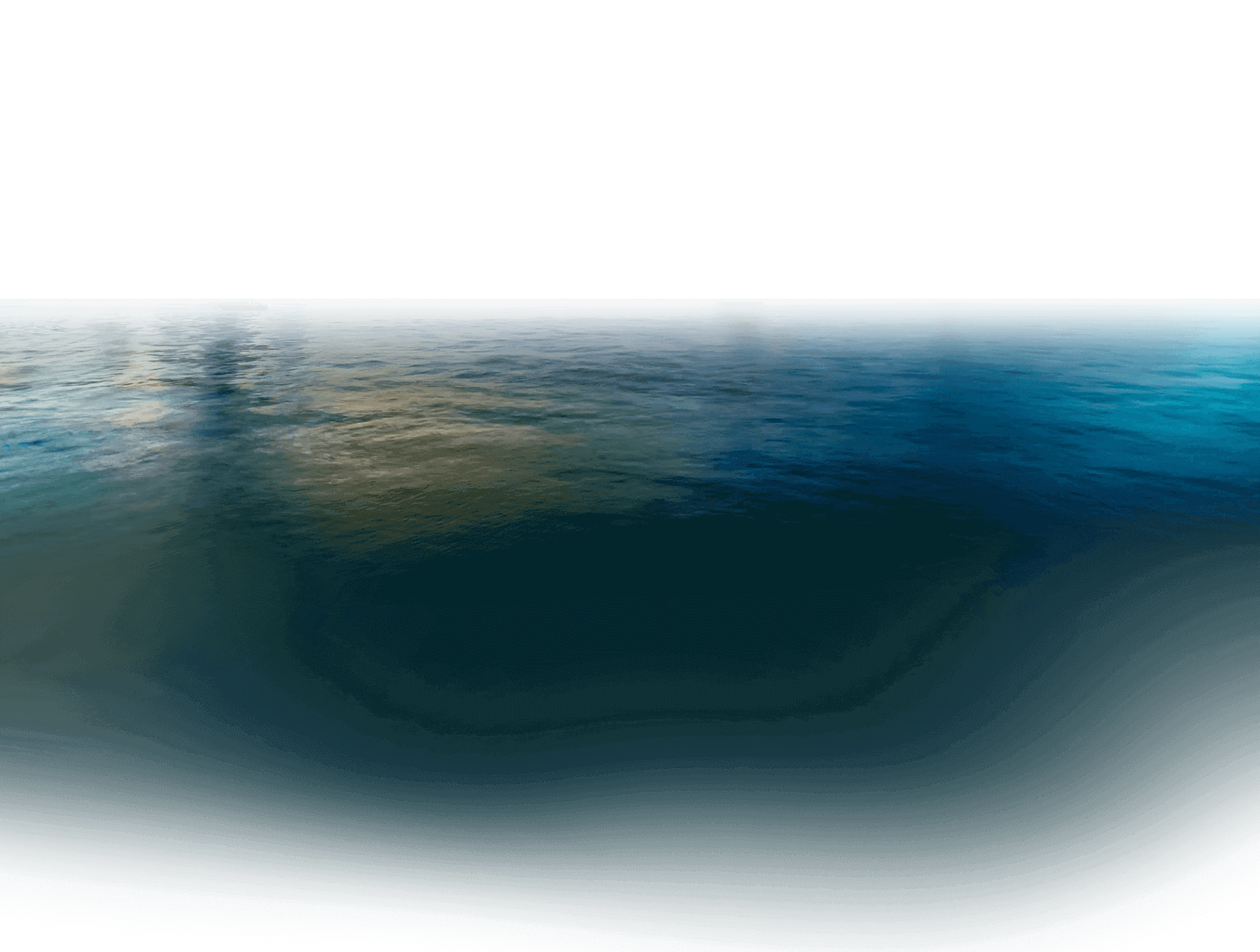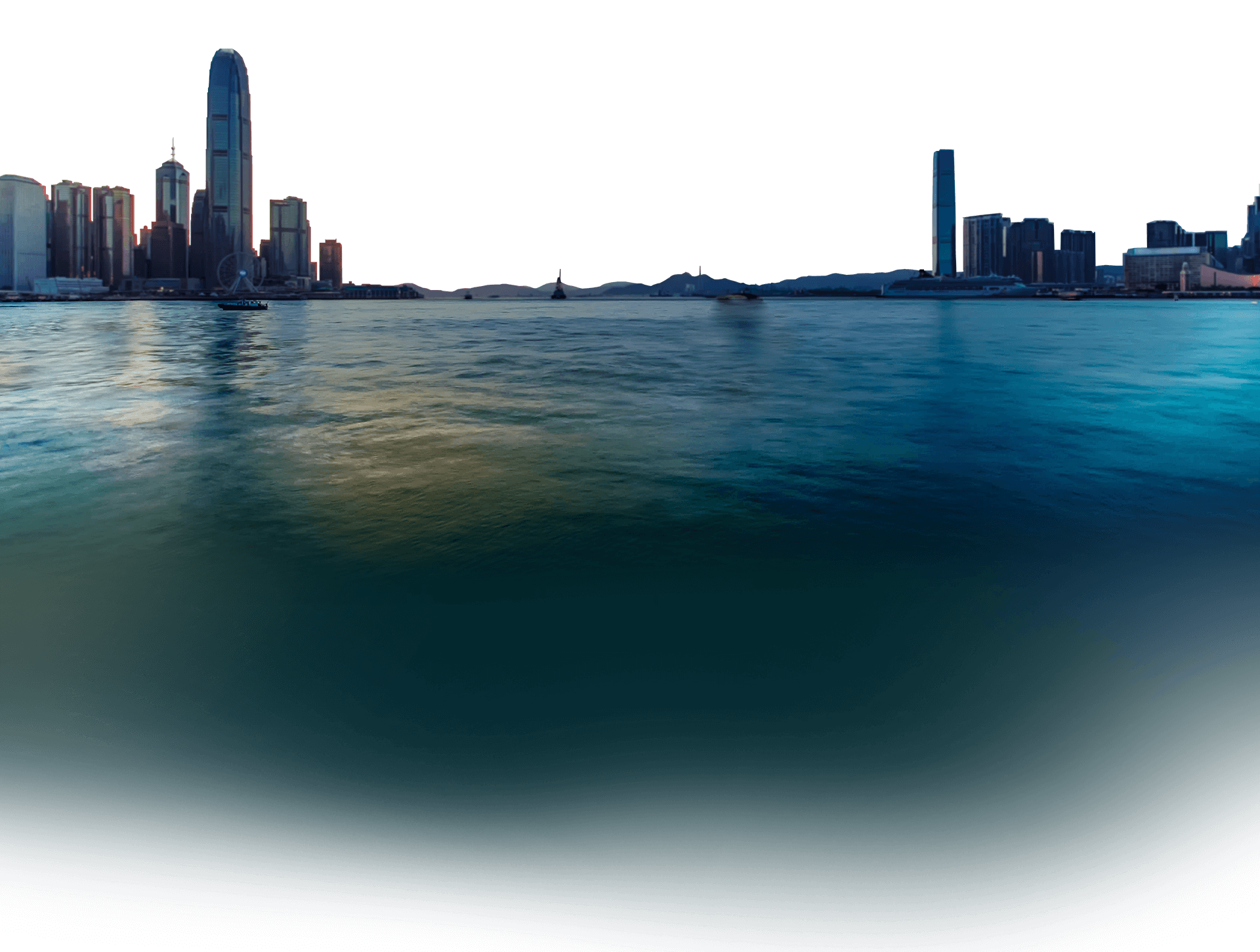 On a mission to clean up
Hong Kong's polluted waters
After seeing how the city's waters endangered the lives of fish and birds, a former marine police officer was moved to spend his retirement helping to solve the problem. He now mans a solar-powered, zero-emissions boat picking up trash in Victoria Harbour as part of the HSBC Clean Waterways Programme. What impact has the initiative made so far? We find out.
Panoramic views of Hong Kong's Victoria Harbour are stunningly iconic, even serving as the backdrop for many Hollywood movies. Zoom in closer, however, and things aren't quite as idyllic, especially when it comes to the water quality.
Former marine police officer Tony Fan saw this issue first-hand over his career of more than 30 years, much of which was spent on the city's waterways. He vividly remembers the scene that often greeted him at the Causeway Bay Typhoon Shelter. "It is extremely polluted with litter; the water appears black sometimes," he says.
Fan, 59, became even more disheartened when he witnessed the impact of water pollution. "I saw a lot of sick fish floating and struggling, and a lot of dead fish floating on the surface as well. I've also seen sick birds," he says. "There is a vast quantity of plastic filaments and particles in the water – thousands of microplastics. Some can even be seen by the naked eye, which is mind-boggling."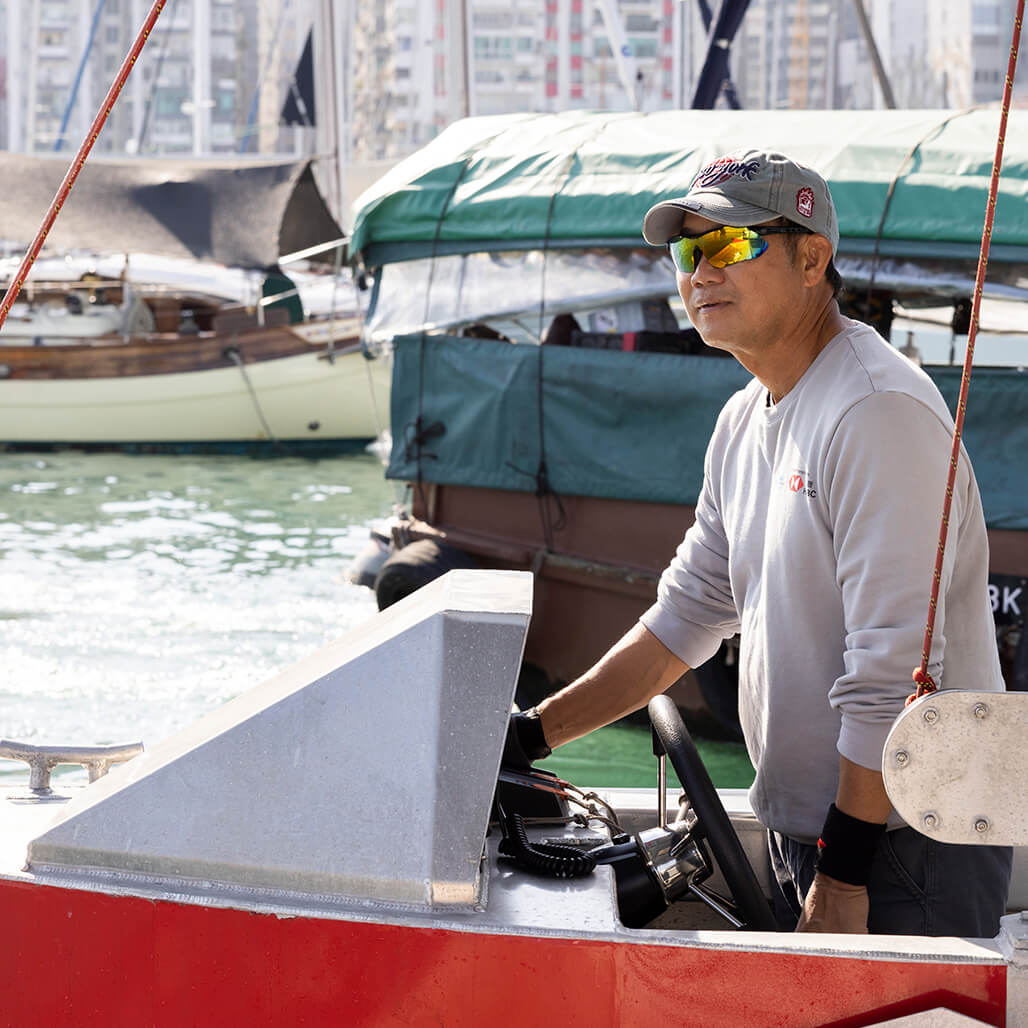 After he retired last year, Fan wanted to lend a hand to resolving the issue. So when he heard from a friend that the Clean Waterways Initiative (CWI), a local NGO, had teamed up with HSBC to address marine pollution, Fan immediately jumped on board as captain of one of its boats specially designed to pick up trash from Hong Kong's harbours. There are currently four of these solar-powered, zero-emissions vessels operating in the city as part of this joint effort, called the HSBC Clean Waterways Programme.
Problem reaches a crisis point
Marine pollution is plaguing the world. About 80 per cent of trash – mostly plastic items – that ends up in the ocean comes from land-based sources such as residential waste disposal, beach litter, sewage outflows, stormwater runoff and industrial activity. Scientists have estimated that by 2050, the oceans could contain more plastic than fish.
As a densely populated city with more than 7 million people, Hong Kong is certainly not immune to this problem. The city's beaches are awash with litter, showing microplastic levels as high as 5,600 pieces per square metre – 40 per cent higher than the global average.
5.2 million
PLASTIC BOTTLES
are thrown away in Hong Kong every day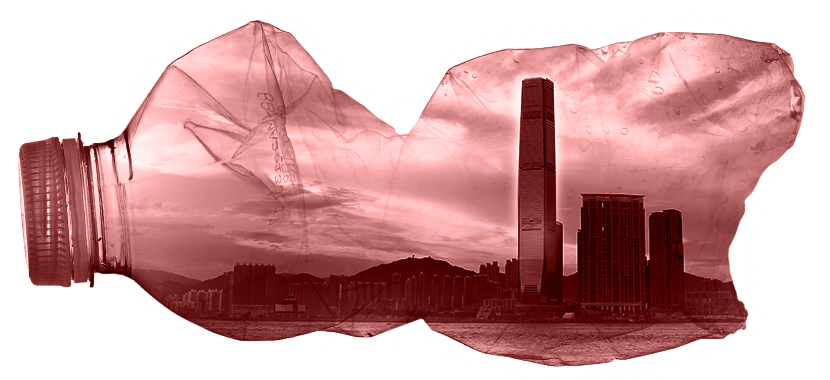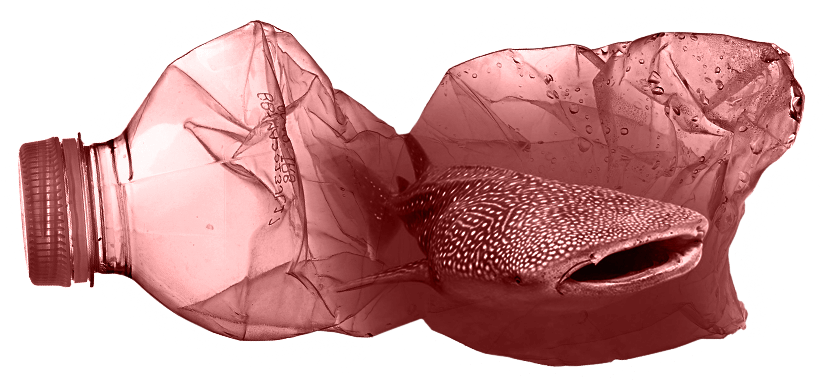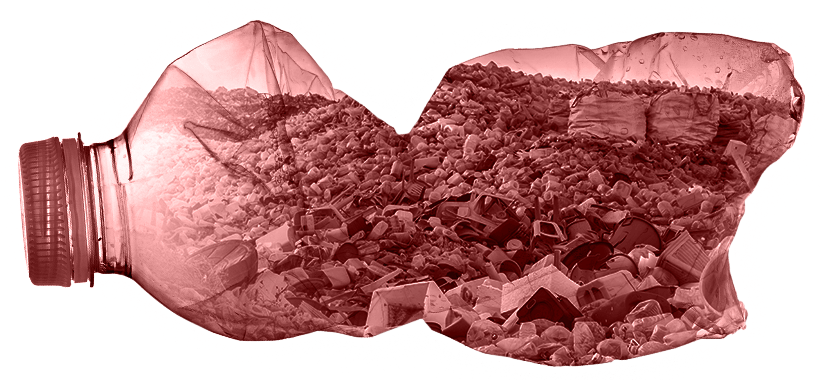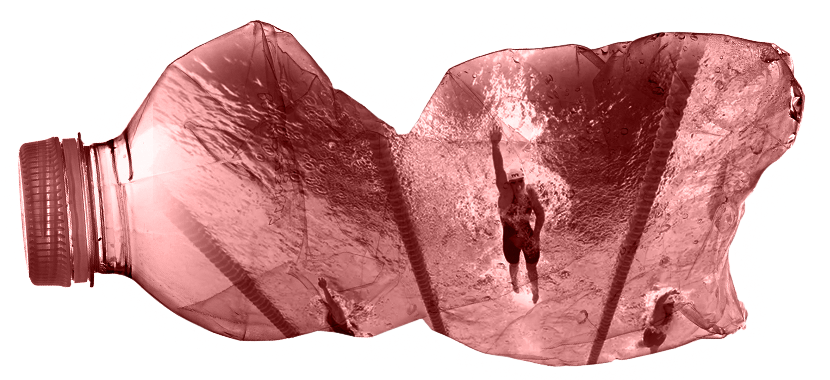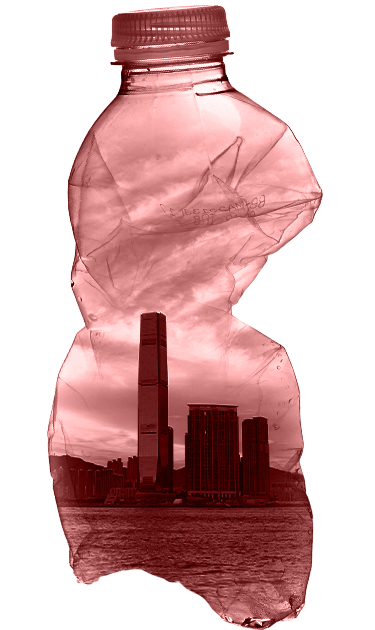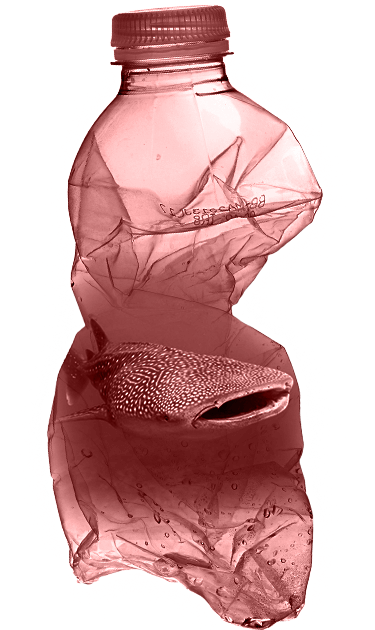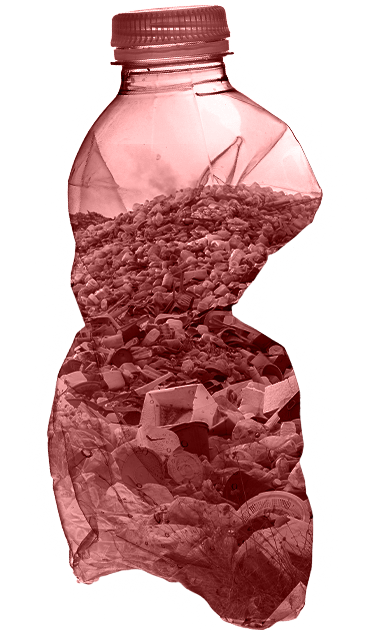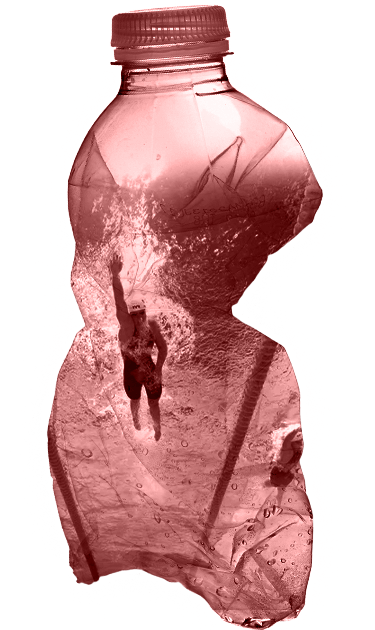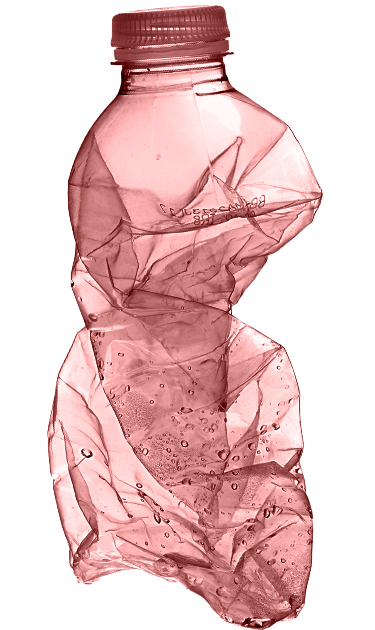 More than enough to fill an
Olympic-sized
swimming pool
weighing
136 tonnes in total
As heavy as
9 whale sharks
Stacked on top of one another,
they would measure
over
2,200 times
the height of
Hong Kong's tallest skyscraper,
the International Commerce Centre
CWI's founders, the husband-and-wife team of Angus Harris and Ellen Ogren, felt called to help. "We live in Shek O, down by the beach, and are confronted by the litter-strewn water on a daily basis – plastics, bottles, cans, face masks," Ogren says.
In addition, Harris' professional background – as a boat captain, marine electrical technician, and later as manager of a yacht management company where he also worked in boat maintenance – meant he was spending many hours on the water.
"Marine pollution is prevalent and obvious to everyone, really, but when you see it as much as I do, the problem comes to the forefront," he says.
Driven to leave a better world for the next generation, the couple, who are also parents of two children aged one and three, started brainstorming ways to clean up Hong Kong's waterways more efficiently, and CWI was born.
Sailing towards litter-free waterways
The NGO was formally established in 2019 with a mission to collect waste from Hong Kong's heavily polluted waterways and fight plastic pollution. The trash is collected using a fleet of solar-powered, zero-emissions boats designed by Harris.
The Explorer boats
On-board sorting deck
allows the rubbish collected to be divided for recycling and landfill.
Twin electric outboard motors
enable the boat to spin on the spot and manoeuvre easily around Hong Kong's iconic harbours.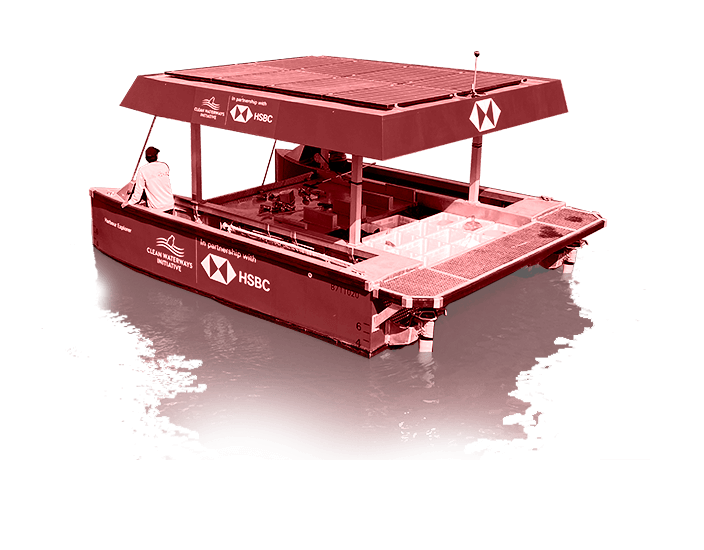 Solar panels
provide enough power to maintain the on-board battery bank during operations, with zero emissions.
Two-stage filtration system
comprises a primary rake which collects large pieces, and a secondary net to catch smaller particles.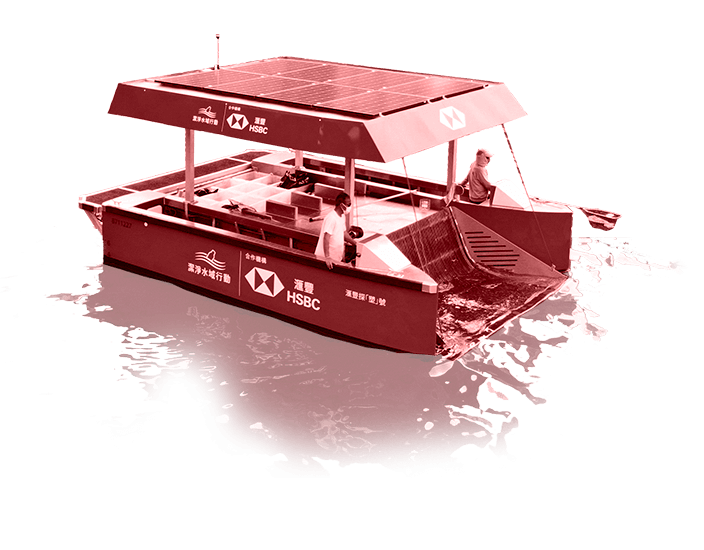 A fleet of four of these boats – named Wayfoong Explorer, Solar Explorer, Aqua Explorer and Harbour Explorer – does the clean-up work at trash hotspots in Victoria Harbour and Aberdeen Harbour. The main goal, according to Harris and Ogren, is to prevent rubbish and plastic debris in these waterways from making their way into the open sea, where it can harm marine ecosystems.
"There are more than 6,000 marine species living in Hong Kong's waterways alone, and we just want to ensure they are protected," Harris says.
Getting the boats constructed was not an easy feat, as the work took place mostly in mainland China and had to be overseen remotely amid the Covid-19 pandemic.
"I wasn't able to travel and supervise and build, or look at the detail as it was coming together, so that was really concerning at the time, because I just didn't have any quality control," Harris says. "Luckily, we had a really good communication channel with the builders via video calls and photographs, and it all worked out well."
Through the captain's eyes
When Fan operates an Explorer boat, he works from 8.30am to about 5pm with one crew member, collecting trash along a section of Victoria Harbour from the Causeway Bay Typhoon Shelter to the Hong Kong Convention and Exhibition Centre in Wan Chai.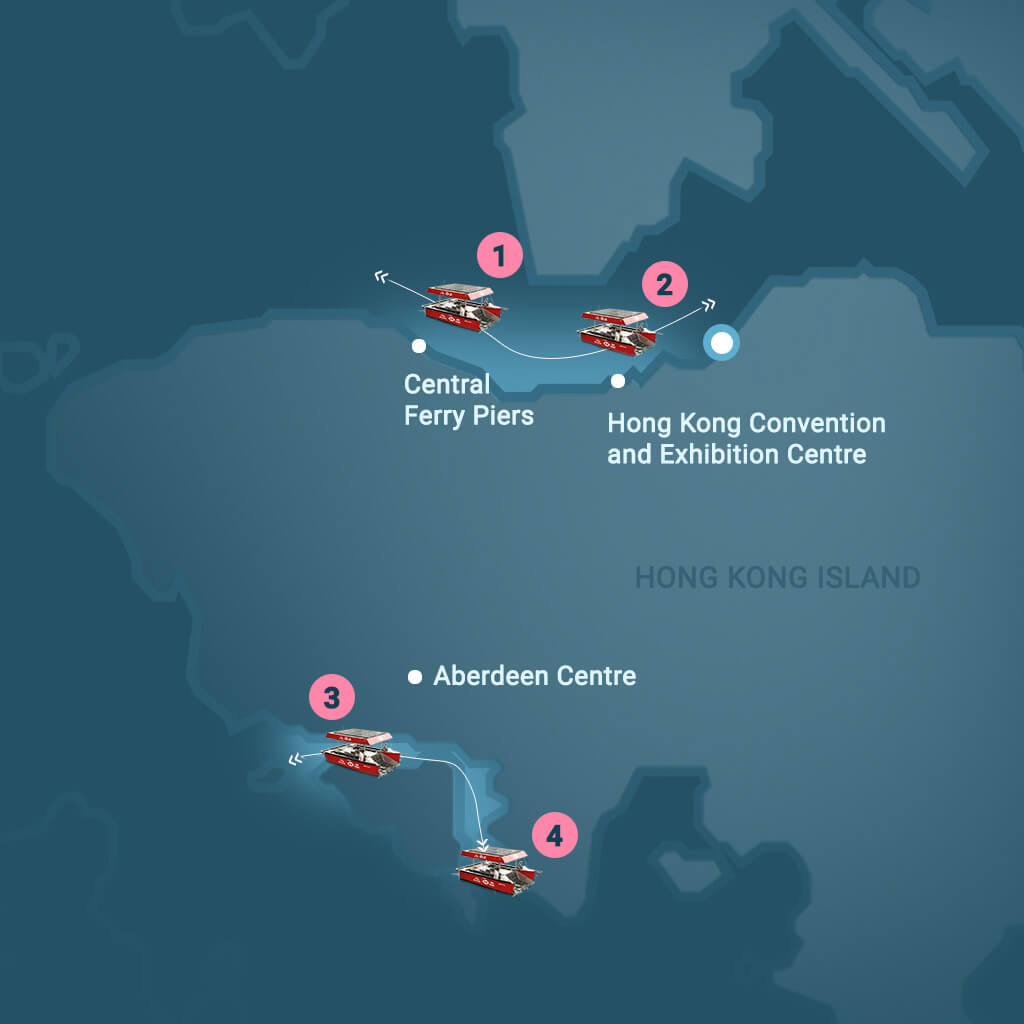 The boat makes two collection rounds, sailing slowly. After that, Fan and his crew member clean the trash for sorting.
"We clean the plastic bottles and aluminium cans as much as possible, because a lot of mud and eroded materials are stuck in them," Fan explains. "After cleaning, we sort them into bags, which are collected regularly and taken for recycling."
The recyclables are collected and managed by two local partners: New Life Plastics, which has a recycling plant opening early next year at the EcoPark in Tuen Mun, and EcoBricks. "Trash that cannot be recycled is set aside to be transported to the landfill," Fan adds.
Help the captain
pick up trash from the water Click on the pieces of floating rubbish and learn more about marine pollution!
You helped to pick up pieces of trash
=
That would take Fan
hours
hour
on an average work day
NOT-SO-FUN FACTS ABOUT MARINE POLLUTION

TIME Small fleet,
big impact
Since the boats started operating in December 2020, more than 76,000 plastic bottles and 28,000 aluminium cans have been collected.
43.45
tonnes of landfill waste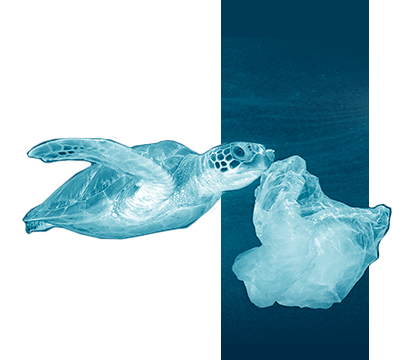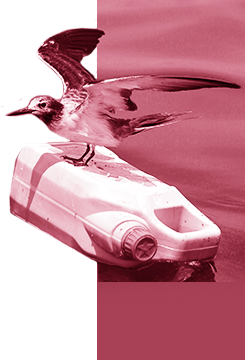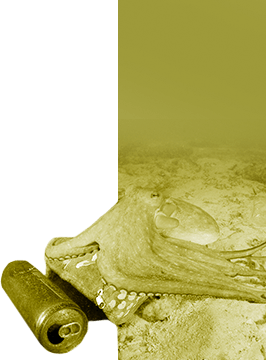 * Total figures as of December 6, 2021
Total trash collected so far
LANDFILL

tonnes

plastic

number of bottles

ALUMINIUM

number of cans
* Total figures as of December 6, 2021
Drag for monthly breakdown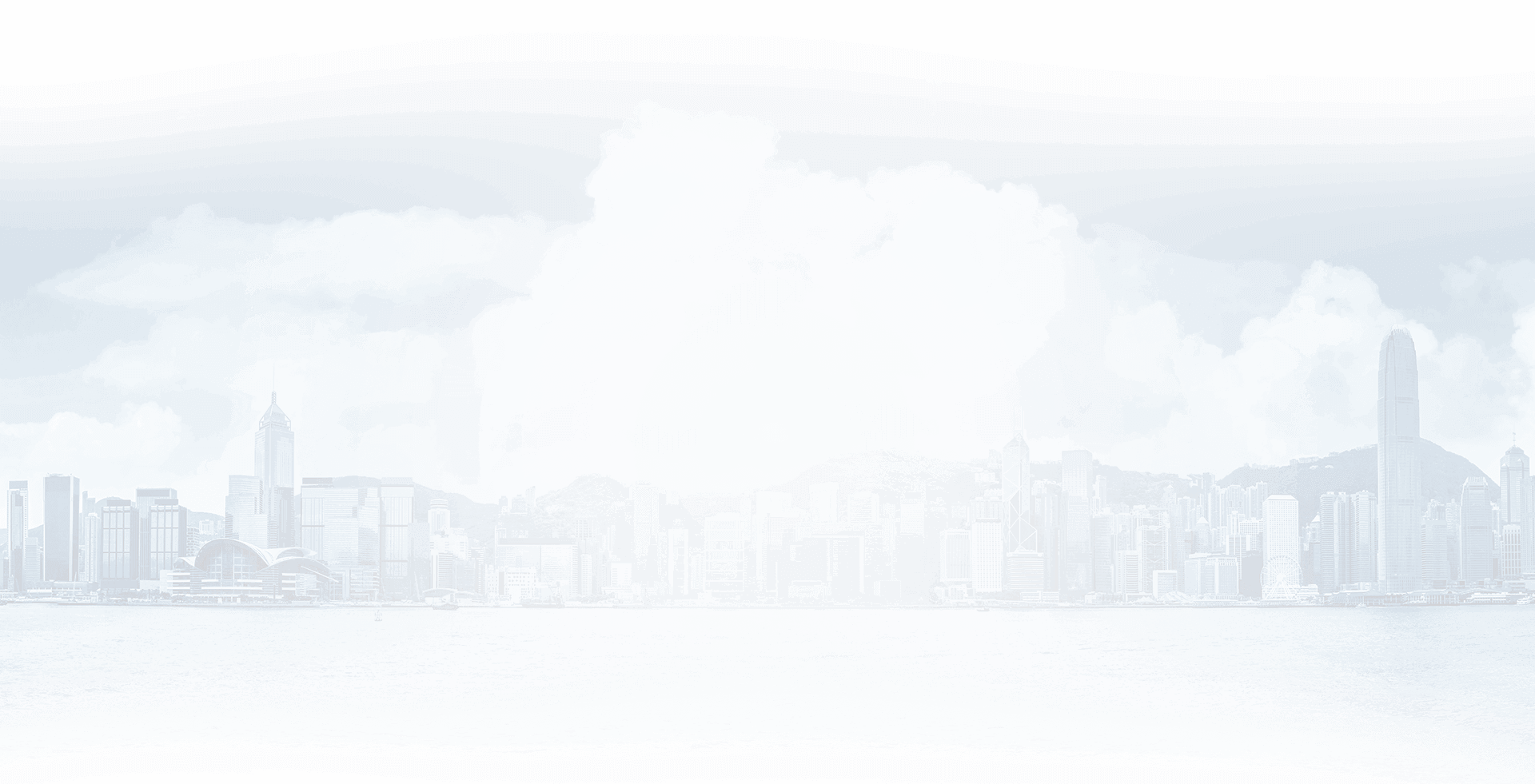 Fan says he derives great satisfaction from his job. "We even get the occasional thumbs-up from the yacht owners we sail past, encouraging us and saying they appreciate the work that we do," Fan says, smiling.
"I'm glad to be able to spend time to make the environment better, and hopefully prevent fish and birds from dying as a result of the pollution. The harbour will be more beautiful, too," he adds. "This role is very meaningful to me."
Everyone needs to play a part
Much more work remains to be done, so Ogren and Harris are hoping to expand CWI's operations. "We want to try to put more boats out, so that we can make a greater impact and pick up more trash," Ogren says.
But perhaps more importantly, they want to raise public awareness of plastic pollution and educate more people on the issue.
Together with HSBC and local environmental charity Plastic Free Seas, the CWI team runs educational workshops for schools, during which students are taken on board a larger boat to see one of the Explorers in action while also learning about recycling and the need to reduce single-use plastics.
"The most important part of what we do is not just picking up rubbish that's already in the water, because at the end of the day, we need to stop the plastics from going into the water in the first place," Ogren explains.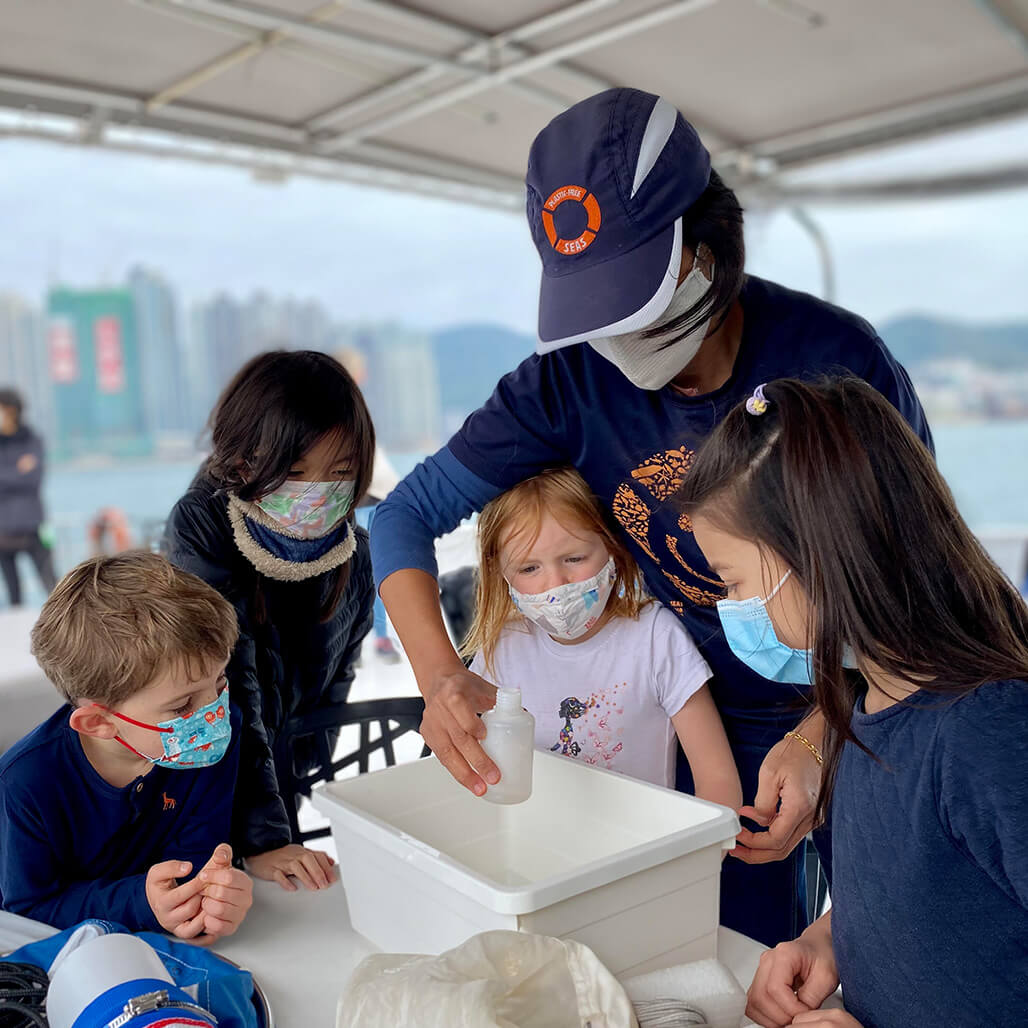 Fan agrees, adding that the public must do its part and be more proactive in helping to keep Hong Kong's waterways litter-free.
The team hopes to see the boats collecting significantly less trash over time. "The ultimate goal is for what we do and our boats to become redundant eventually," Ogren says.
Harris adds: "That would be amazing, but it's a long way to go until that happens."
Let's work together to keep our waterways and shorelines clean. Find out more about the HSBC Clean Waterways Programme.