The city of choice
Since two of the world's leading auction houses, Sotheby's and Christie's, hosted their first Asian auctions in Hong Kong, in 1973 and 1986, respectively, the city has been the primary choice for trading in art. The introduction of the major annual art fairs, Art Basel, in 2013 and its satellite, Art Central, launched three years' later, cemented the Hong Kong's international profile as a centre for the art industry and a significant contributor to the city's economy. Growing interest in all things to do with the arts and culture, and the exposure that the fairs have brought – and continue to bring – to international blue-chip and local galleries has helped to buoy the number of permanent art galleries in the city.
The Swiss-based Lévy Gorvy gallery, which opens in Central in March 2019, is just one of many notable independent galleries to have chosen to have Asian outposts in Hong Kong. Its arrival follows that of La Galerie, Massimo De Carlo, David Zwirner, Hauser & Wirth, Gagosian and White Cube. All of these galleries give art enthusiasts the opportunity to view and buy art all-year round. In addition to regular sales through established galleries, a number of notable sales have taken place at the city's fairs and independent auctions in recent years.
Art Basel & Art Central
Exhibitors and buyers are attracted to Hong Kong's advantageous tax laws, combined with the ease of dealing with the necessary legal and logistical requirements of transporting art offshore. It is no exaggeration to say that the annual presence of the prestigious Art Basel, and its first satellite fair, Art Central, have cemented Hong Kong place as Asia's most important arts hub.

This year's Art Basel and Art Central in Hong Kong are expected to see more than 240 galleries and 100 galleries, respectively, taking part from over 35 countries – more than the total number of galleries expected to participate in this year's other key art trade events in the region.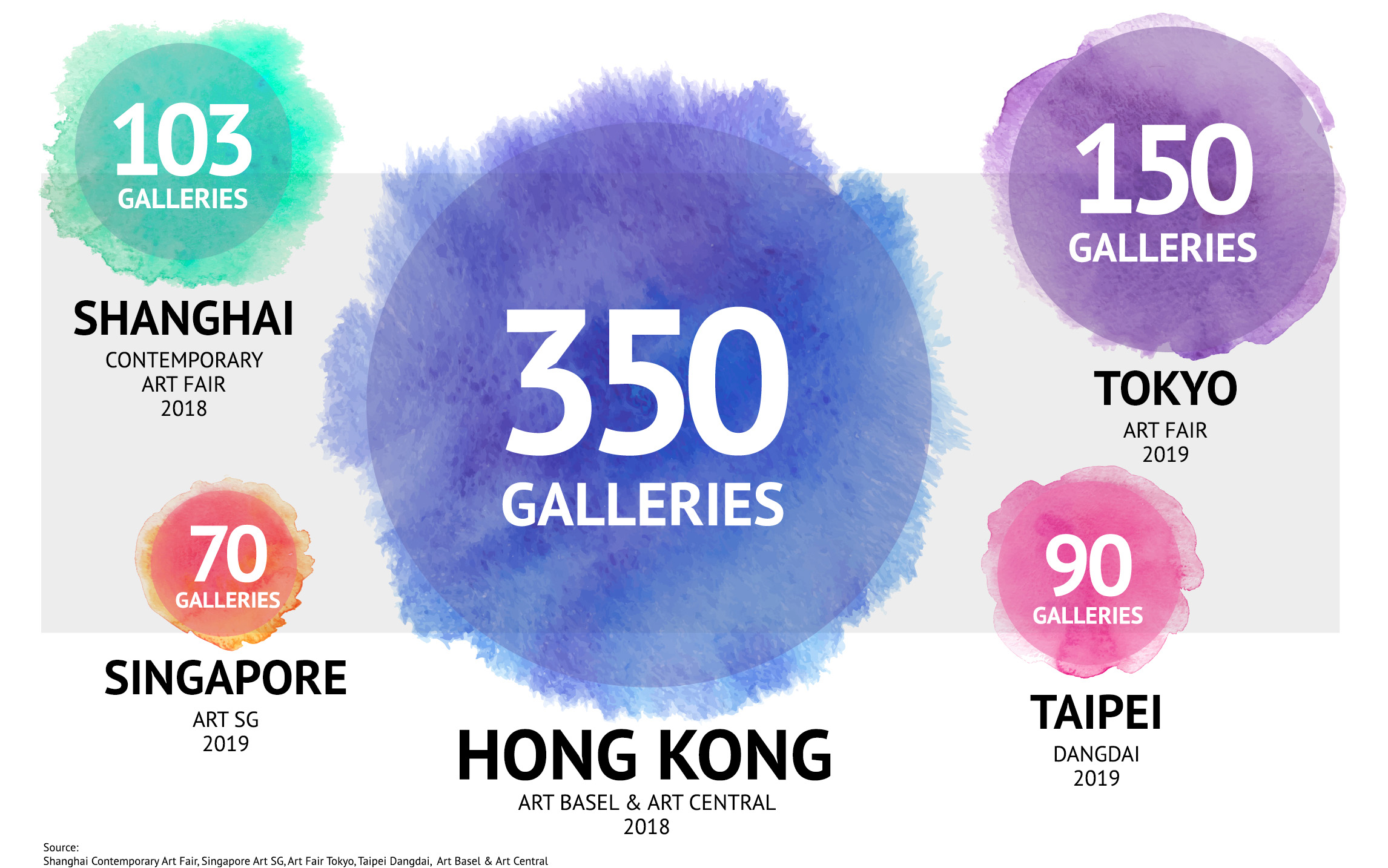 Art Basel Hong Kong continues to attract art collectors, art lovers and the just plain curious in the tens of thousands – numbers that are not too far shy of those at last year's much longer established Art Basel Miami, with 85,000 visitors, and Art Basel in Switzerland, with about 95,000 attendees.
While the art fairs draw over 75,000 visitors each year, the art scene has also helped to bolster visitor numbers to the city during what is widely considered "low season". Arts tourists visiting the city towards the end of March now report having trouble securing accommodation in the city's centre.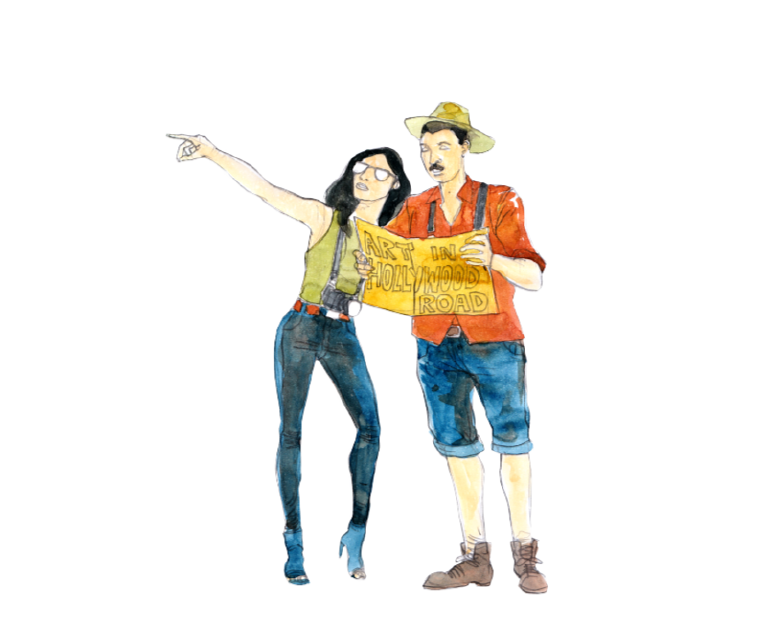 Locally, the public interest in the arts and culture has also increased. The annual number of cultural activities and exhibitions held in the city rises more than 25 per cent to more than 8,000 within five years. This extra exposure for artworks has also nurtured more local and regional collectors, in addition to those visiting the annual fairs from mainland China and other parts of Asia.


The evolving history of Hollywood Road
Hong Kong's home-grown and street art was already well established in Hollywood Road, located in Hong Kong Island's Western District, and the nearby areas of Sheung Wan and Central before the arrival of the art fairs and galleries. Here we look back on Hollywood Road's past 100 years.