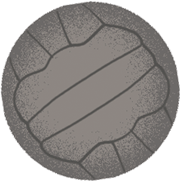 Football legend Pele's greatest achievements
Brazilian football icon Pele (1940-2022) is the only player in the history of the game to win three World Cups, achievements that helped earn him legendary status. Pele, among football's most prolific scorers, spent nearly two decades mesmerising fans and dazzling opponents with his skills. Here's a visual explainer about Pele's greatest achievements, and the 'Three Hearts' for which 'The King' of football was known.
Pele's beautiful game
Pele personified "joga bonito", an expression he popularised, meaning the beautiful game. Pele's samba-like flair and his fast, fluid style revolutionised football and transfixed players and fans alike. Here's what some footballers have said about him: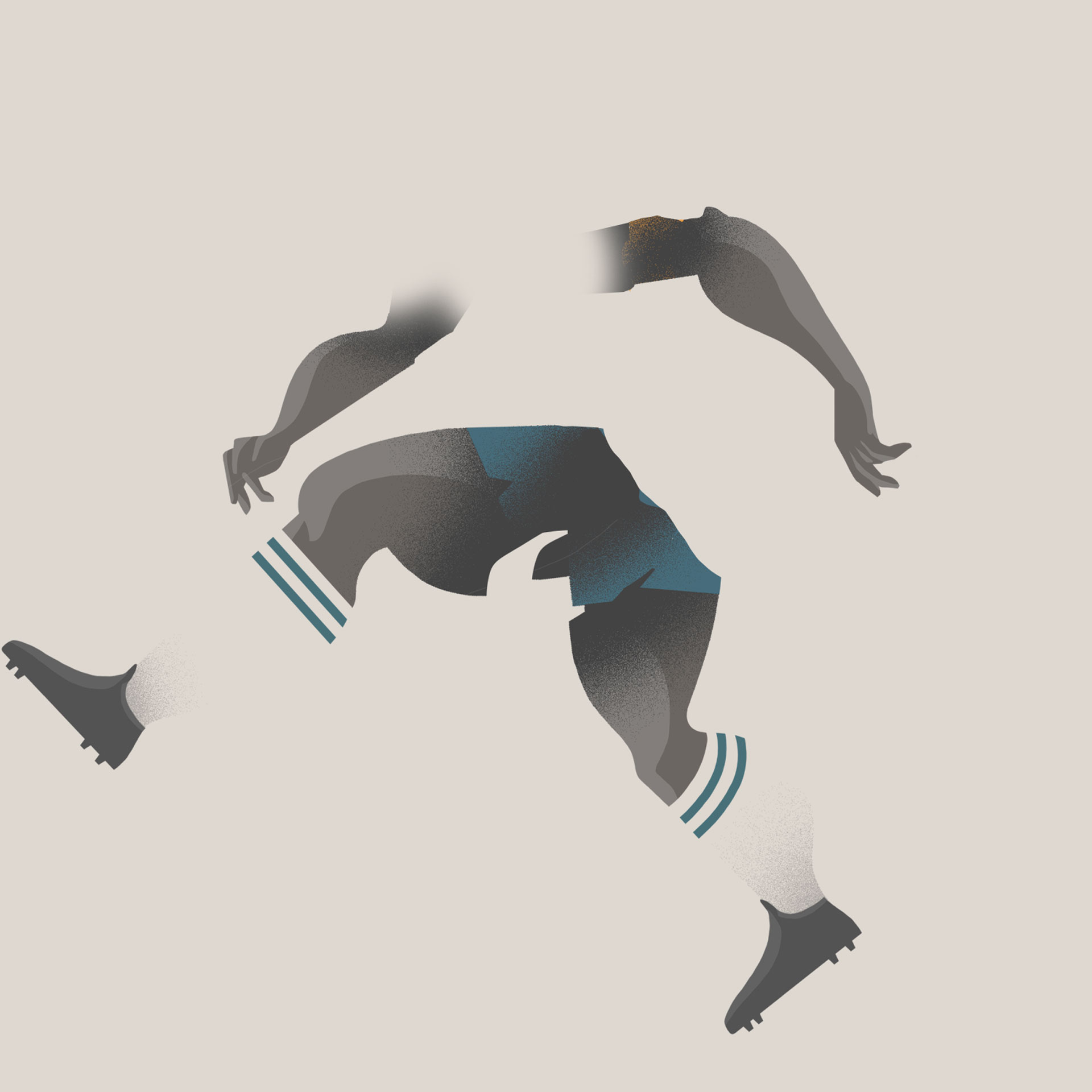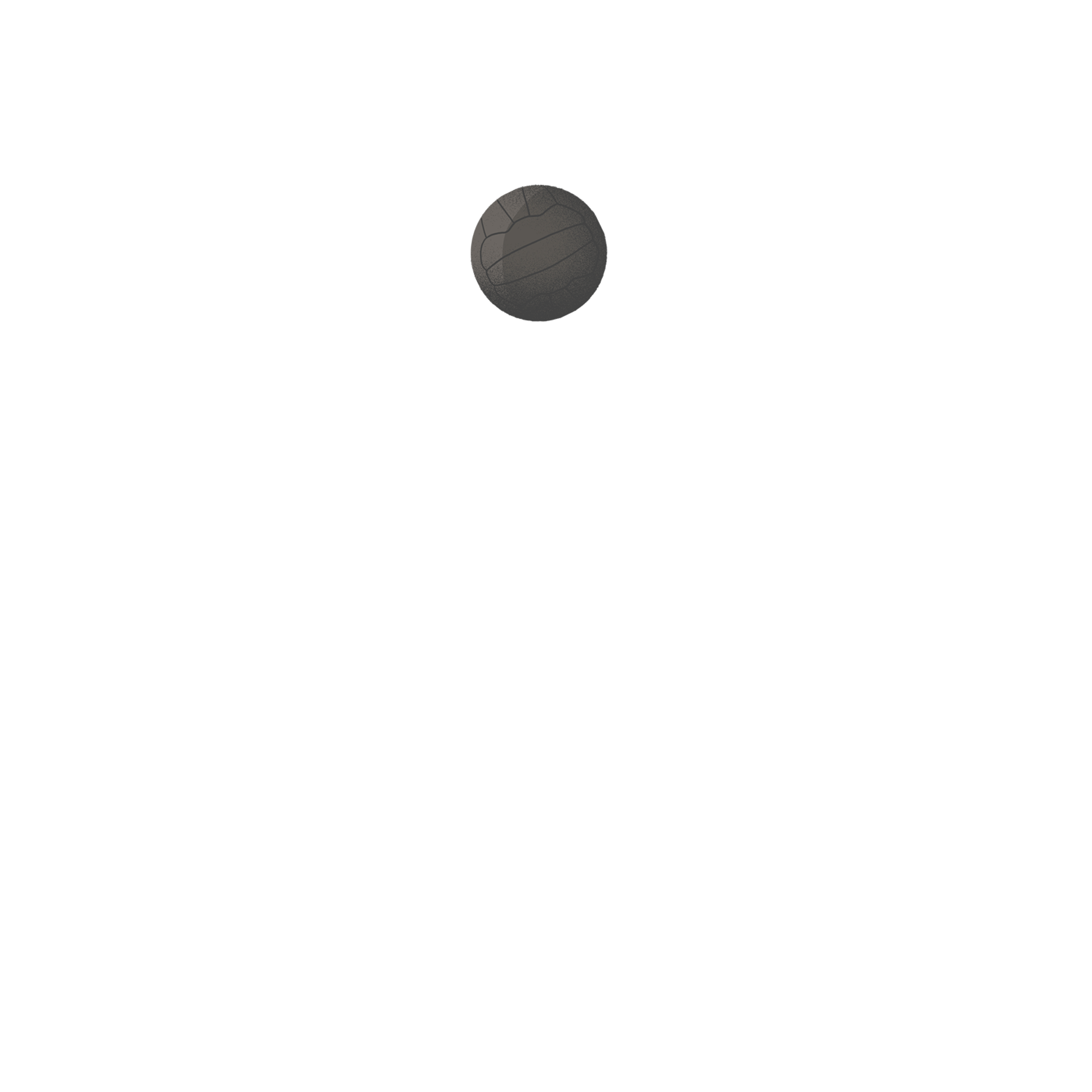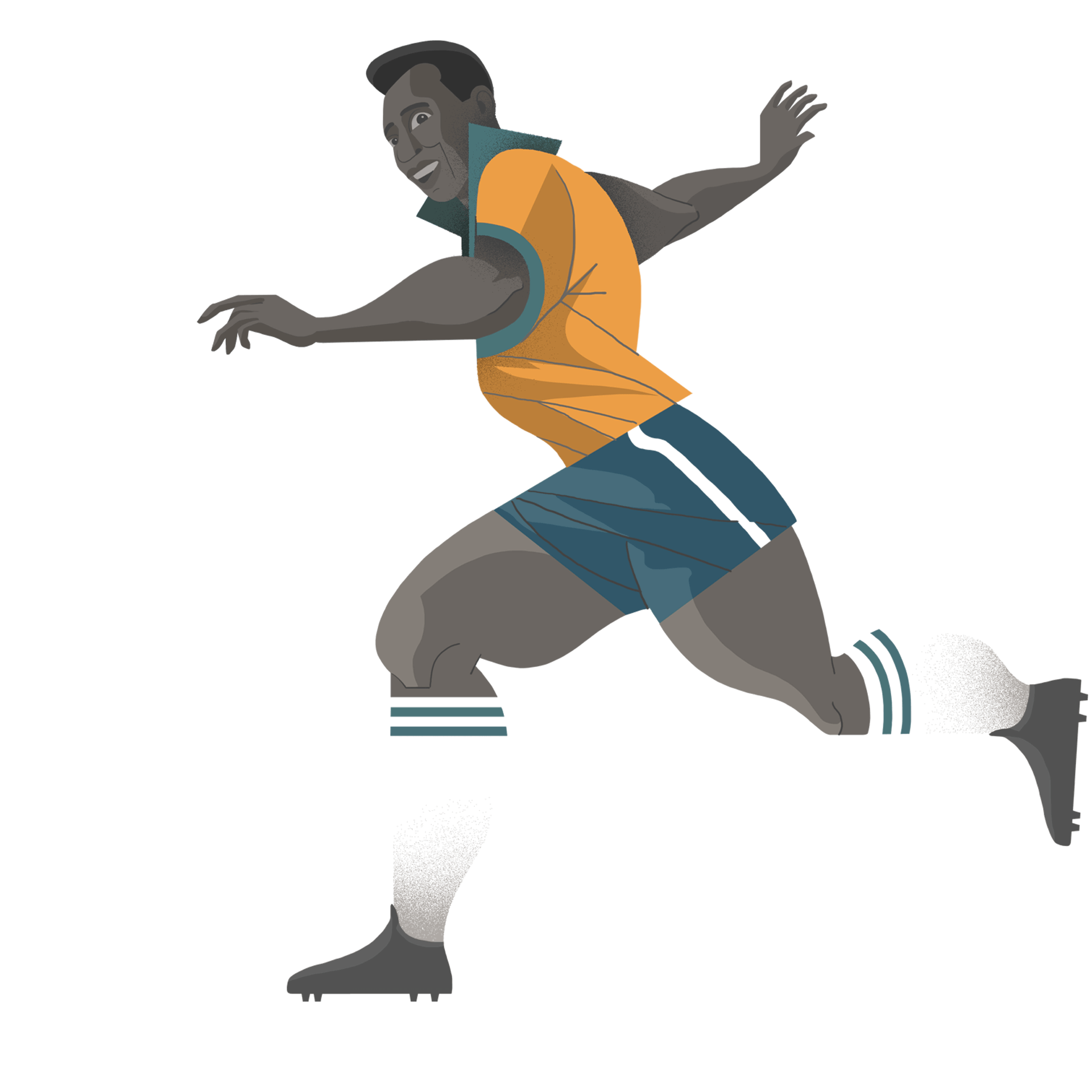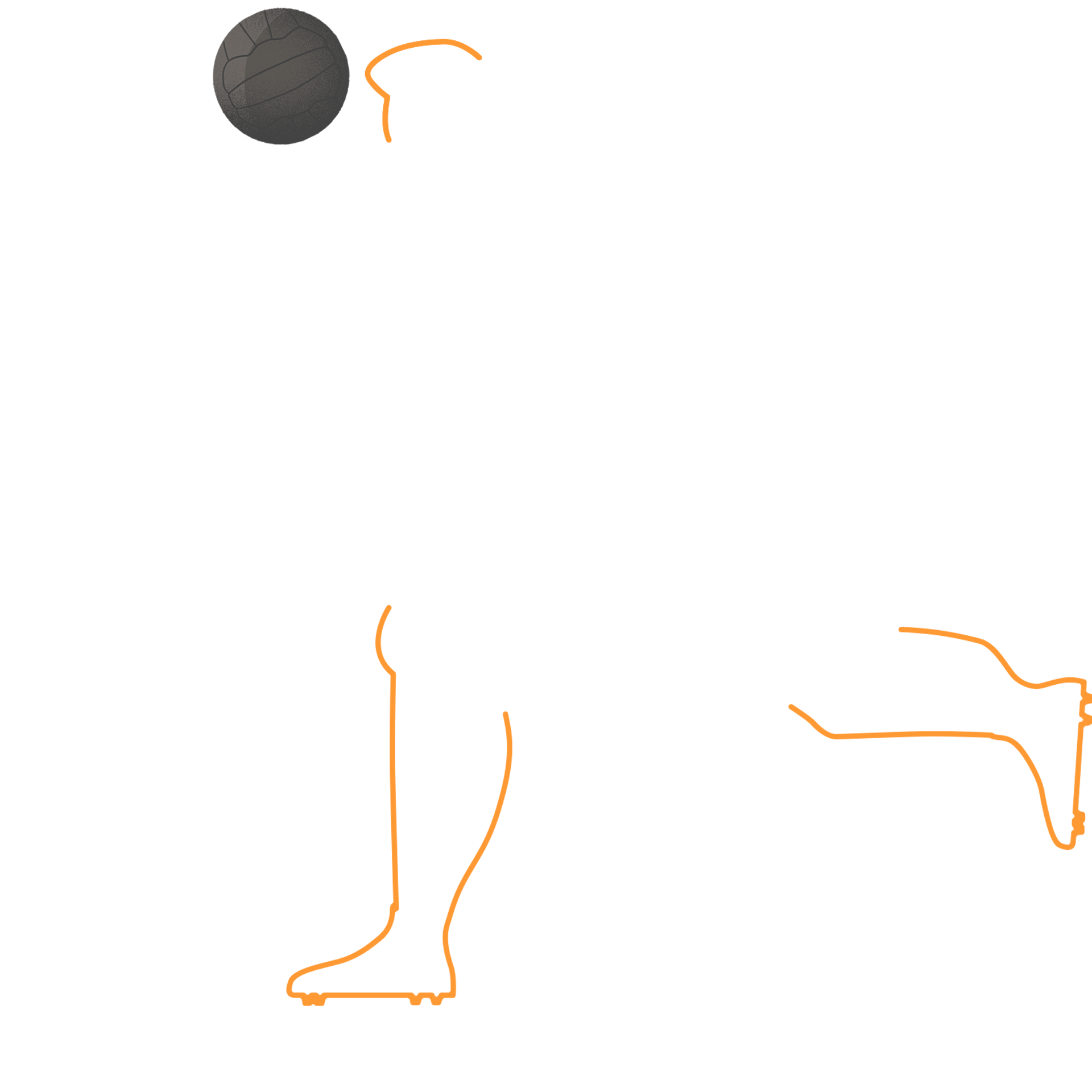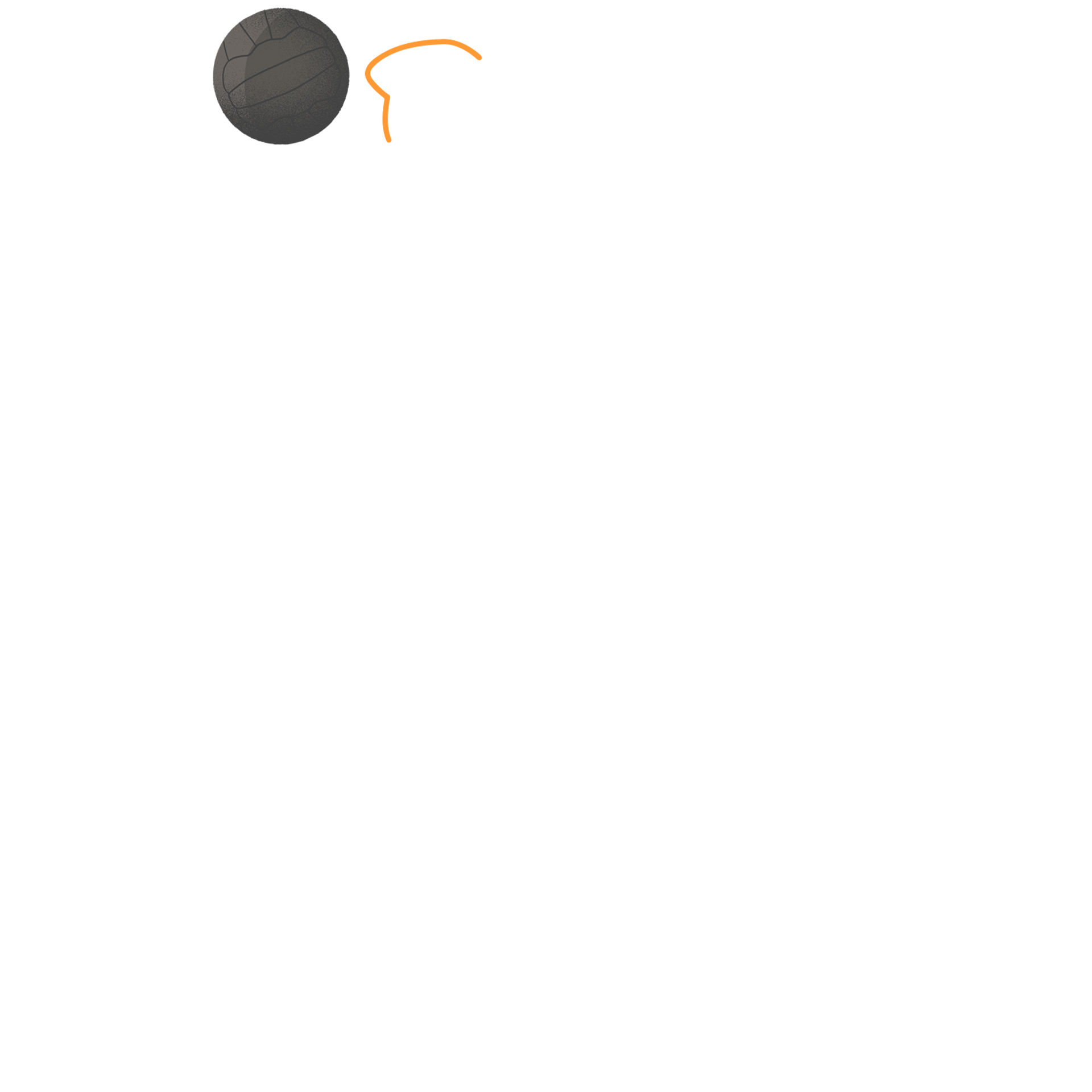 "Pele was fast, agile, scored with the head, and controlled the ball with both legs like no one else."
Cesar Luis Menotti (former teammate at Santos FC, former Argentina head coach)
"He is the most complete player I ever saw."
Franz Beckenbauer (former teammate at New York Cosmos)
"He had speed, power, and strength; he played very well on both sides of the pitch, he had fantastic heading and he was able to stop the ball with his chest like no one else."
Milton "Tita" Queiroz (former teammate in Brazil)
"He used to stop the ball with his chest, then lower it to his feet and kick a shot that made the door tremble."
Alfio Basile (former Argentina player)
"When God created Pele, he put everything into him: speed, strength, momentum, technique, shooting, heading, dribbling, everything."
Zico (former Brazil player)
"Pele did incredible things on the field; the best headed goals, he showed extraordinary energy. He did things that I never saw before. Also, he kept evolving to show new skills."
Pepe Macia (former Brazil player, Santos FC)
Pele's 'three hearts'
Pele was born Edson Arantes do Nascimento on October 23, 1940 in the town of Tres Coracoes (Three Hearts) in southeastern Brazil. His father named him after Thomas Edison, the famous inventor who created light bulbs. Pele won the World Cup three times, in 1958, 1962 and 1970, a football milestone no other player has yet achieved. In 2000, Fifa named Pele as the player of the century along with Argentina's Diego Maradona, who died in 2020 at 60.
First heart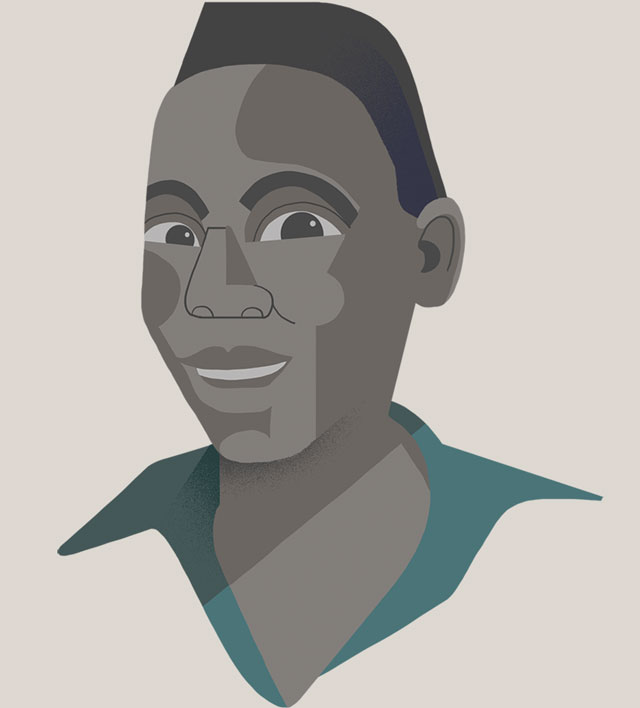 1958 Fifa World Cup, Sweden
Pele was 17 when he made his World Cup debut playing for Brazil, the youngest player ever at the tournament. He scored his first goal against Wales. However, it was in the semi-final against France that he put on a show of offensive brilliance, scoring three goals. In the final against Sweden, he scored two goals in a 5-2 win to take the trophy home. The first time Pele was hailed as "The King" was in Paris Match magazine in July 1958, following Brazil's World Cup triumph.
Second Heart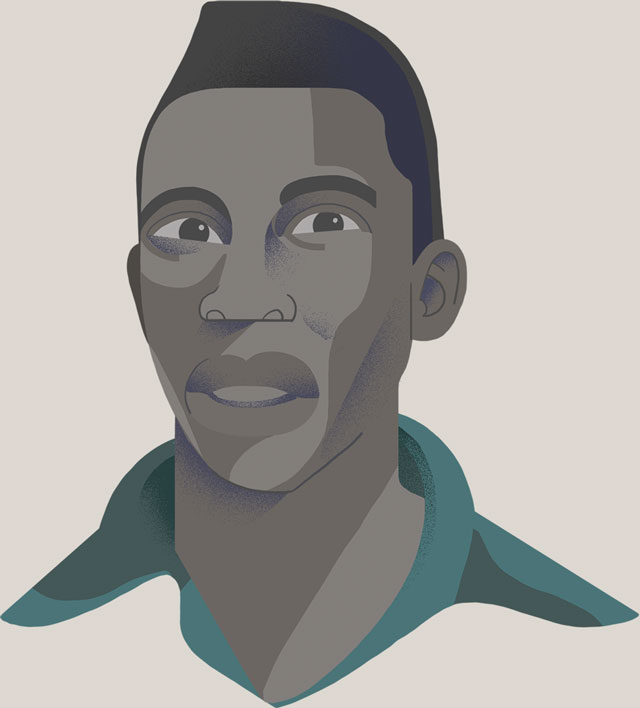 1962 Fifa World Cup, Chile
Then 21, Pele suffered a serious groin injury after attempting a shot with his left foot against Czechoslovakia during the group stage. It was an injury that "hurt the whole nation", an announcer said about its impact on Brazilian fans. Pele attempted to return, but 12 days later suffered another injury in training, forcing him to sit out for the rest of the World Cup. Despite Pele's injury, Brazil won the World Cup again.
Third Heart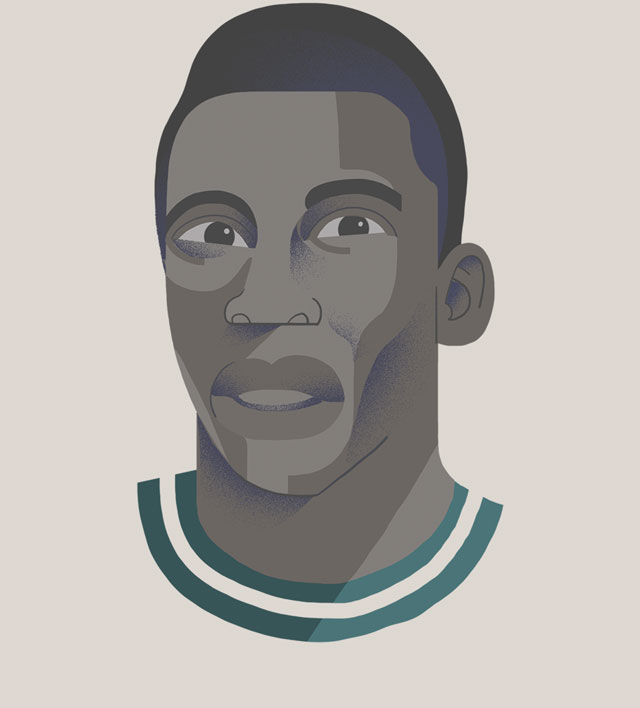 1970 Fifa World Cup, Mexico
Pele promised that he would never play in another World Cup after Brazil were eliminated at the 1966 Fifa World Cup in England in the group stage for the first time. But in Mexico in 1970, Pele, then 29, took his virtuosity to another level, making some of the most magical moments in football history. He scored four goals, including one in the final against Italy.
Pele's best tricks
Pele performed fast, unpredictable moves and could outplay opponents on the pitch. Here are some of his famous plays, variations of which have been adopted by players around the world.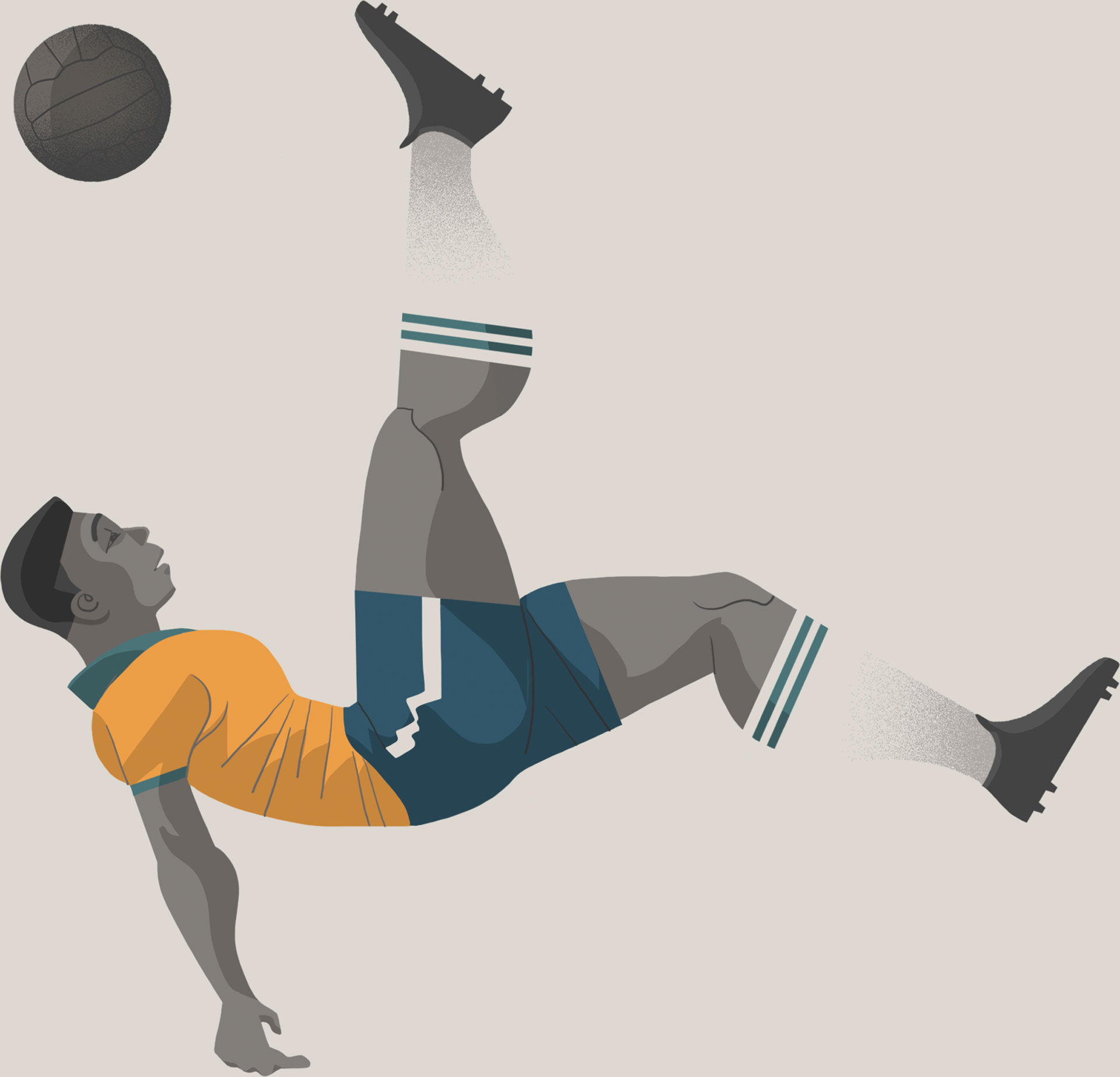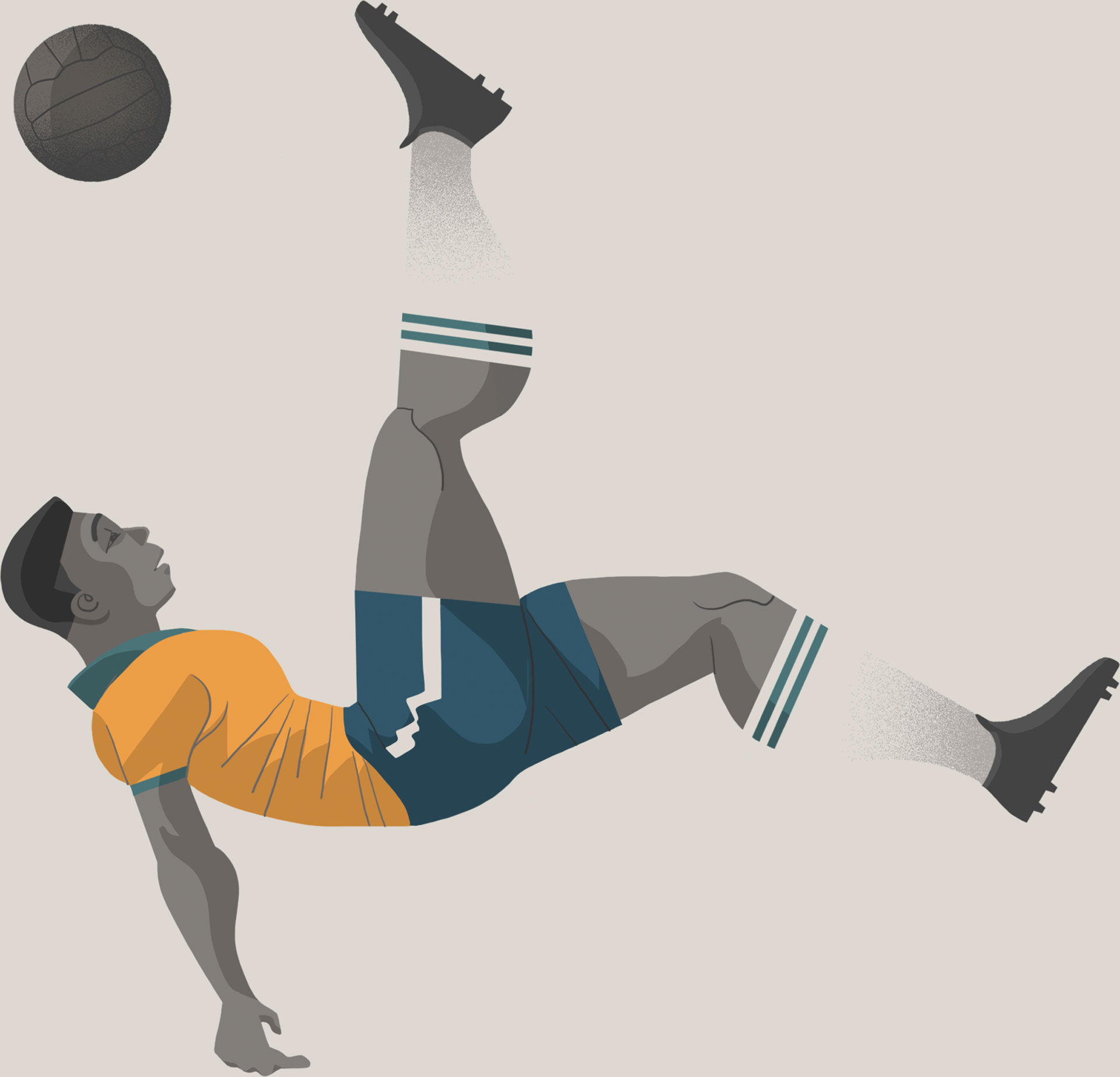 Pele's fame
Pele was so famous that he briefly stopped a war in 1967. Factions of a civil war in Nigeria agreed to a brief ceasefire so the football star could play an exhibition match there. In 1997, Pele was knighted by Britain's Queen Elizabeth. Here's what some famous figures said about him: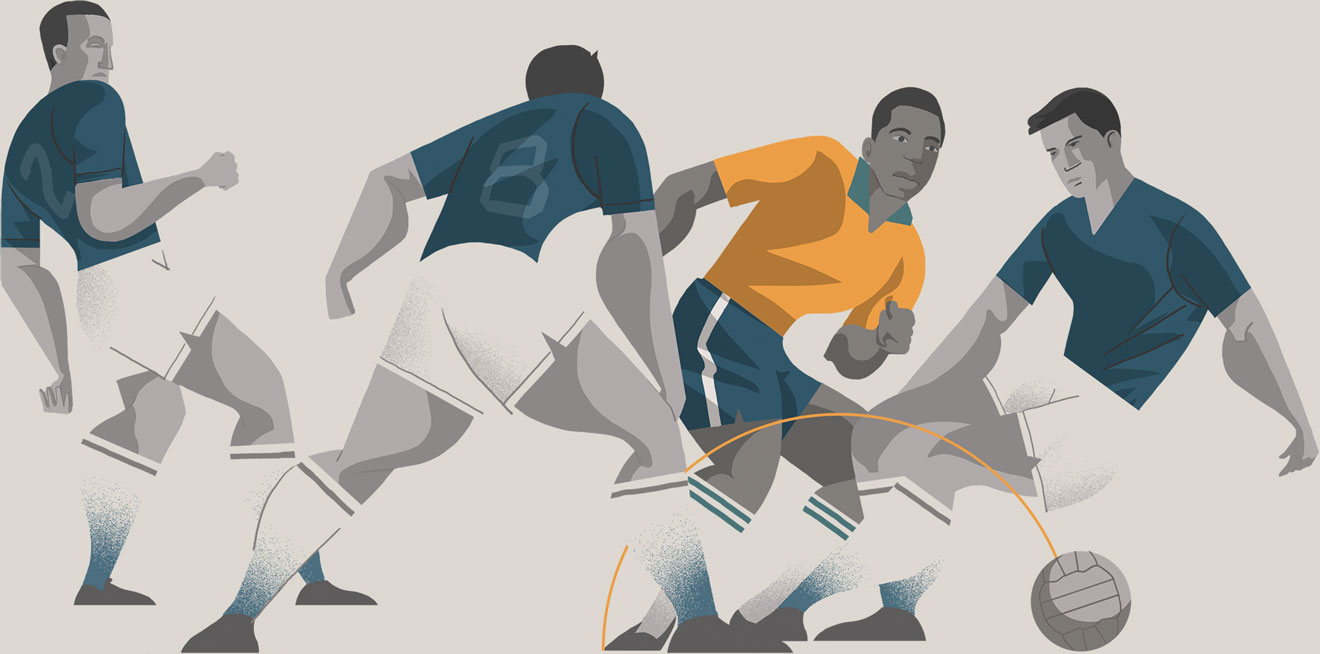 "To watch him play was to watch the delight of a child combined with the extraordinary grace of a man in full."
—Nelson Mandela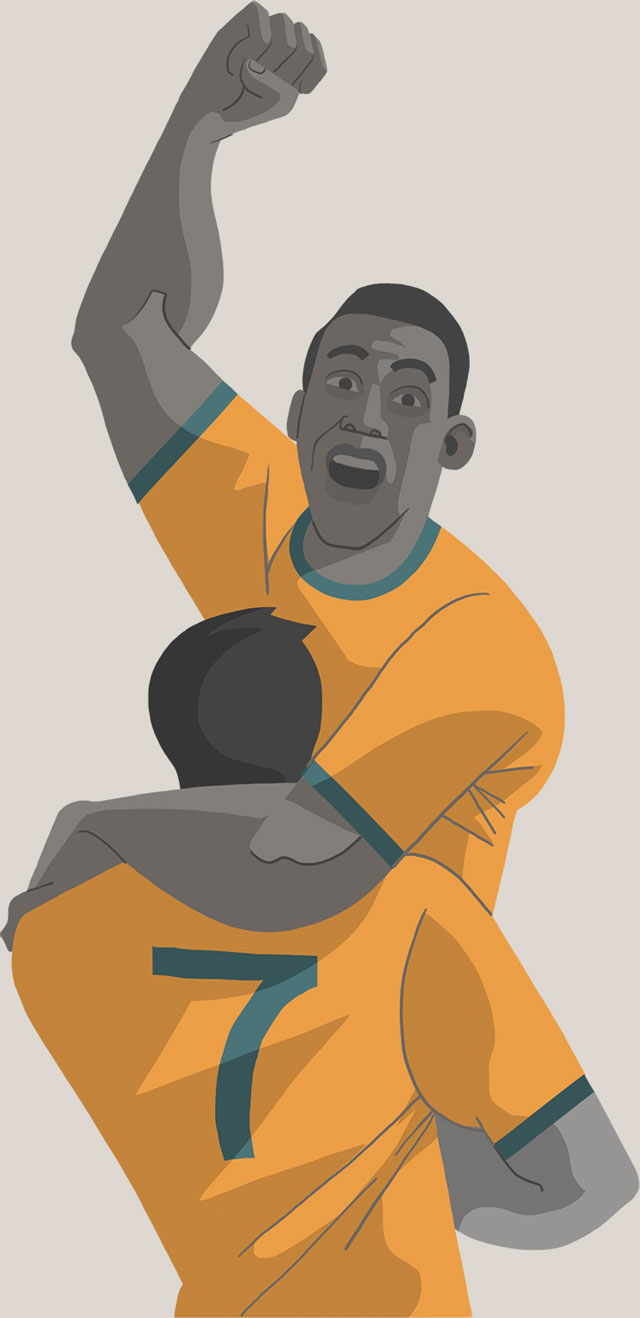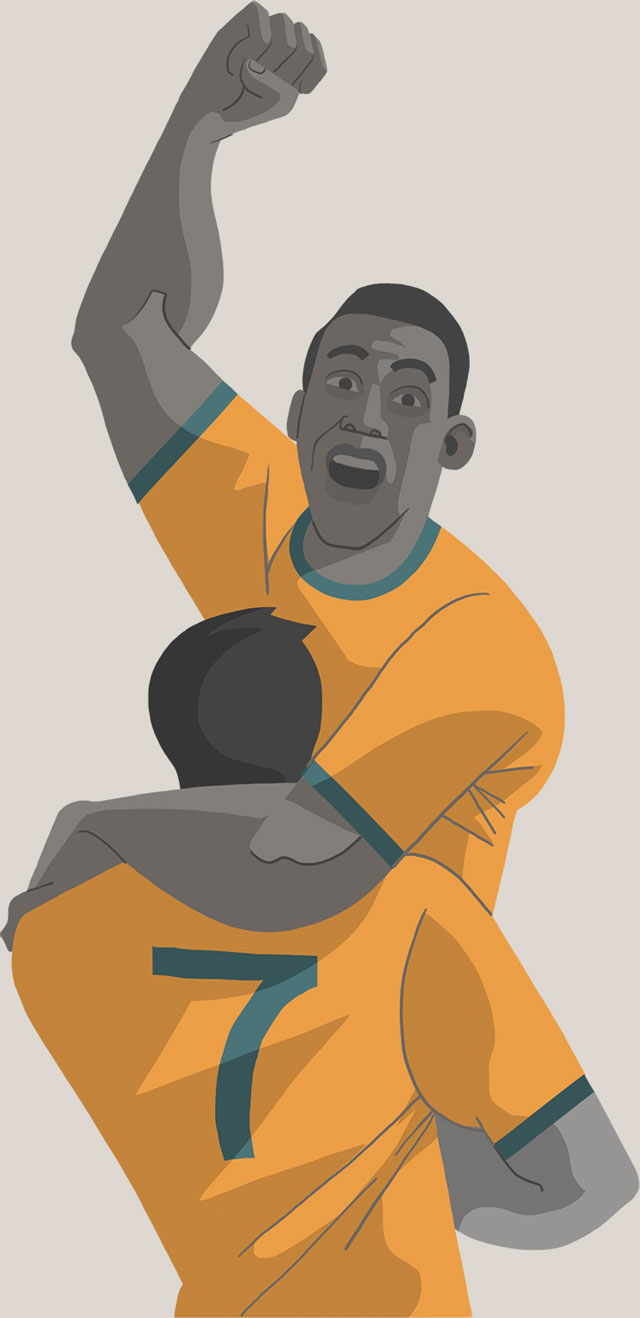 "Pele was one of the few who contradicted my theory: instead of 15 minutes of fame, he will have 15 centuries."
—Andy Warhol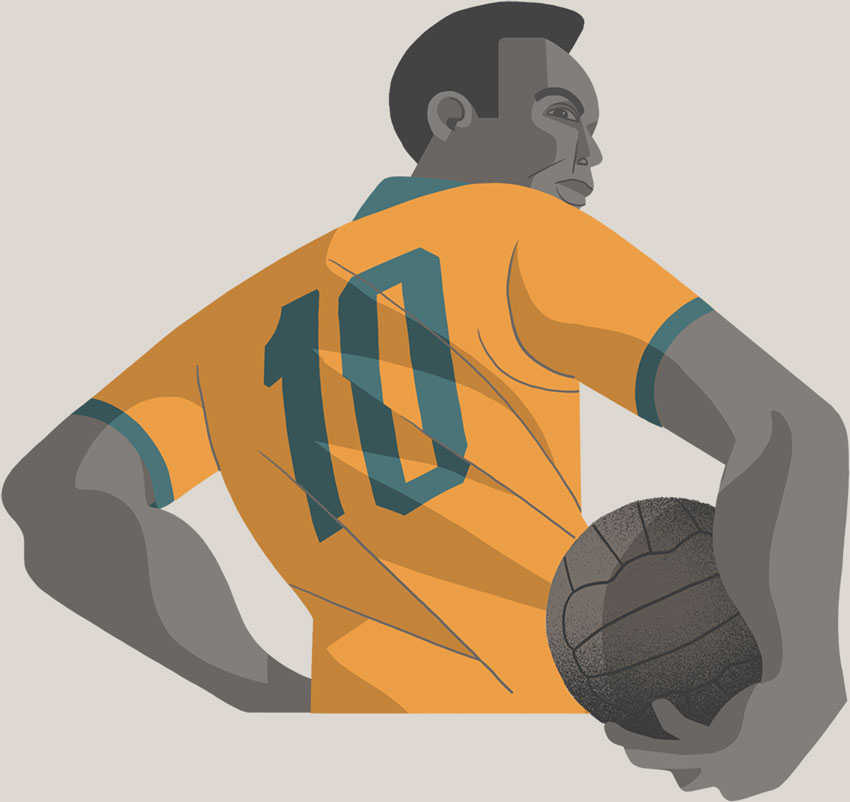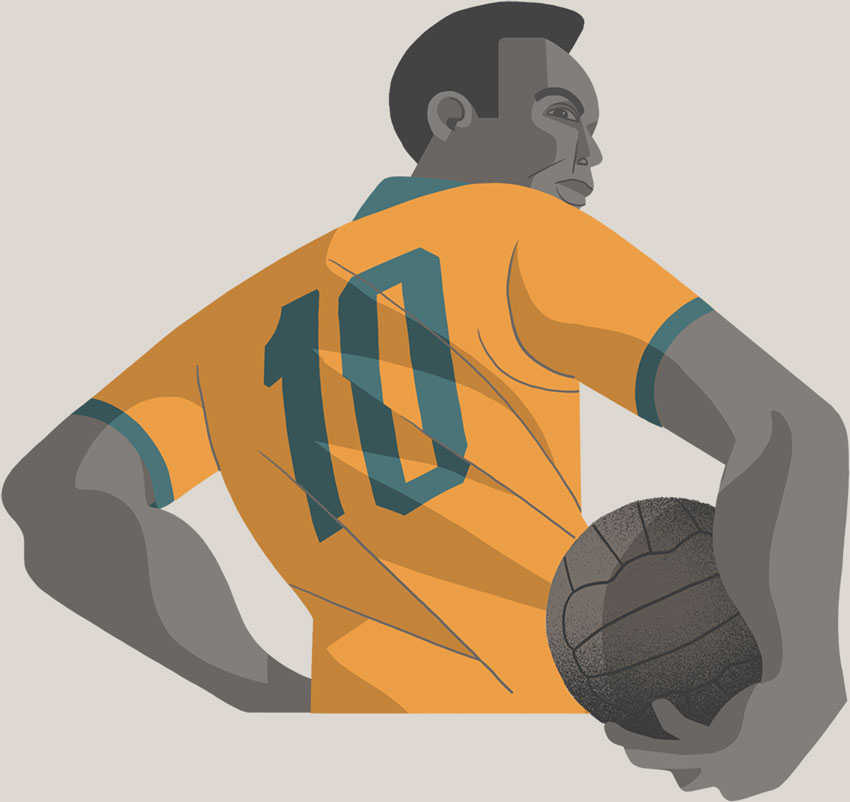 "I am Ronald Reagan, president of the United States of America. But you don't have to introduce yourself, because everyone knows who Pele is."
—Ronald Reagan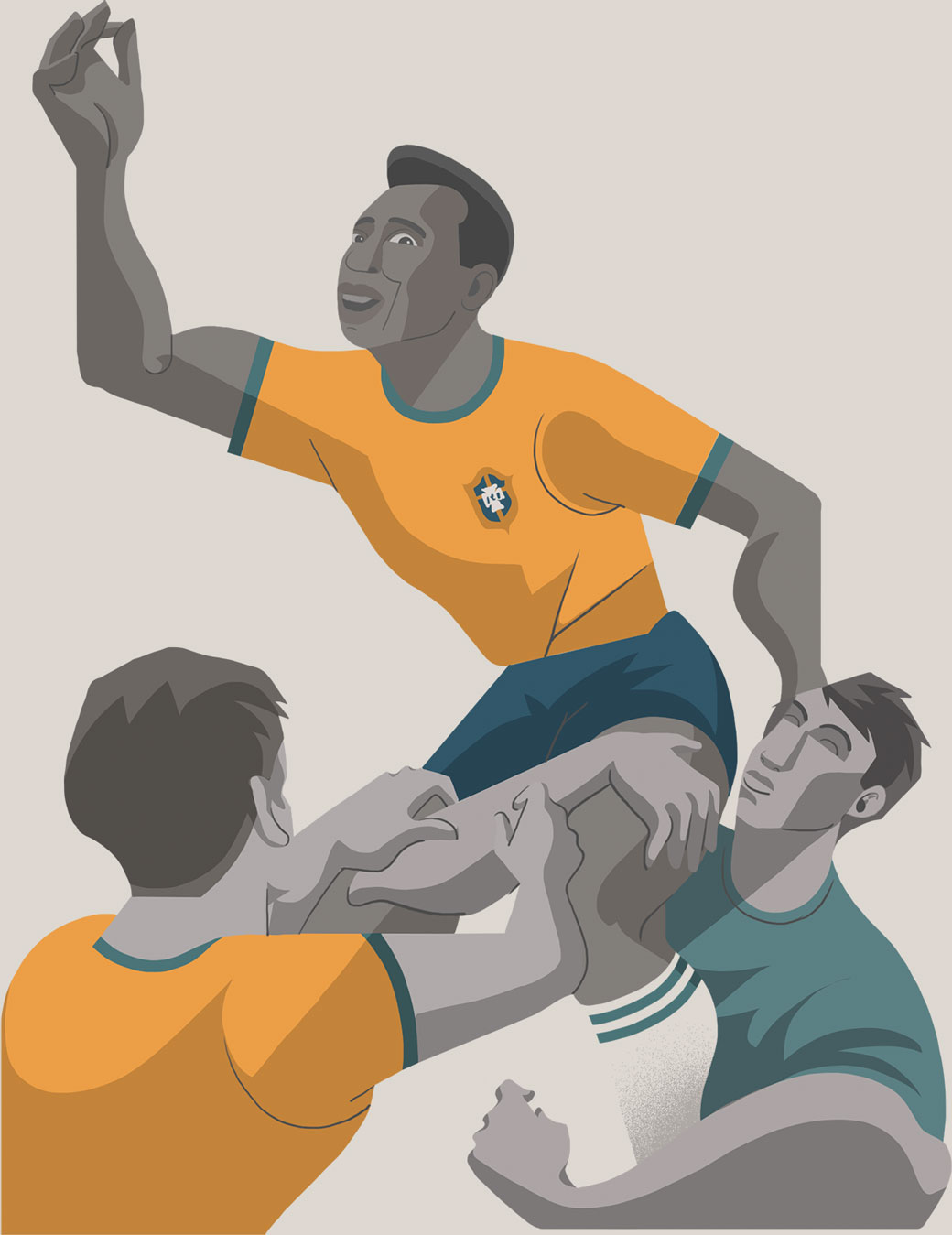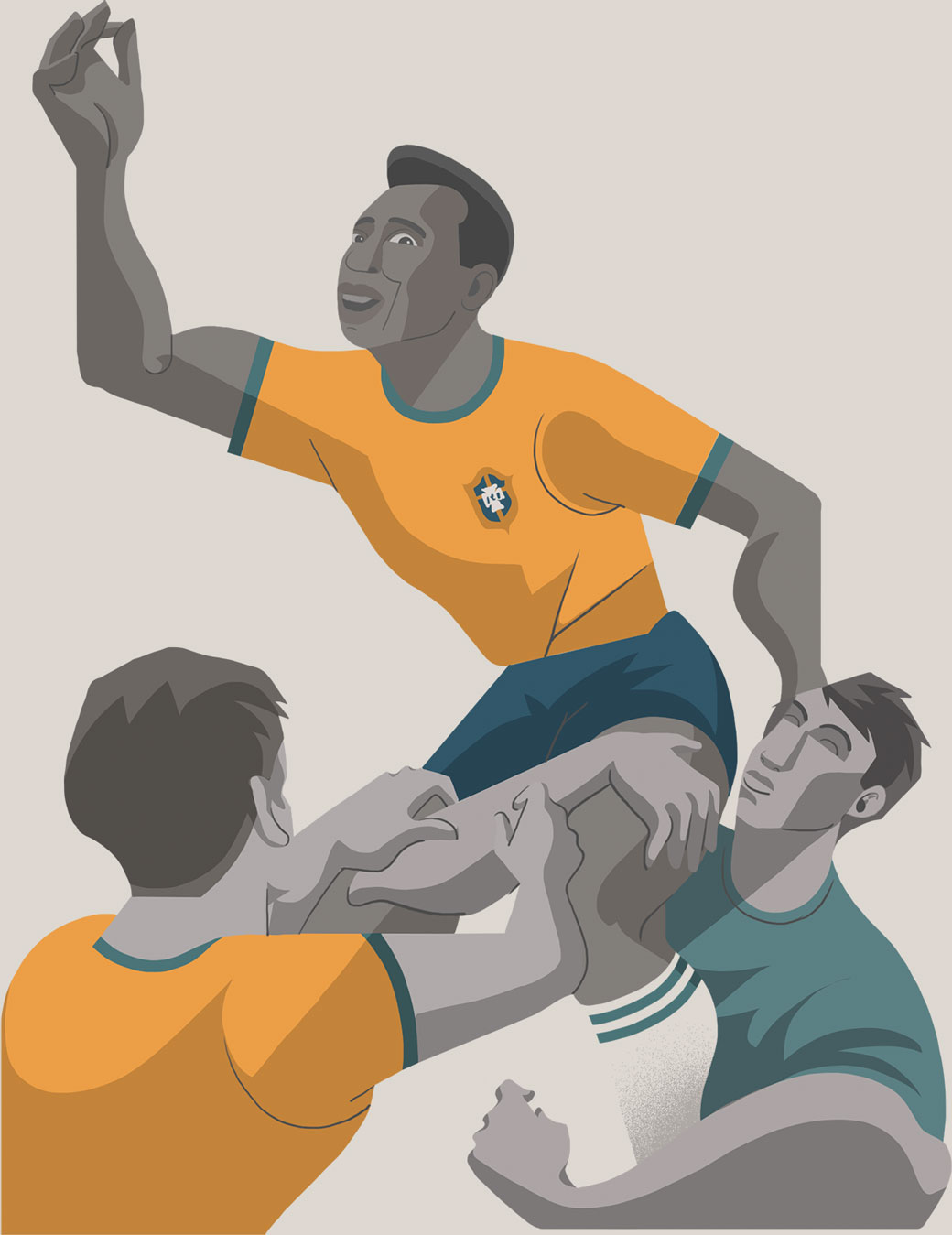 "Absolutely everybody wanted to shake his hand, to get a photo with him. Saying you had partied with Pele was the biggest badge of honour going."
—Mick Jagger
Pele's many goals
Pele's goal tally is controversial. According to Brazil's football association (CBF) and Santos, Pele scored 1,283 goals in 1,367 matches in his career. Fifa put his goal record at 757 in 812 matches. Many statisticians claim that only official games should be considered as part of the tally.
Three of the greatest
Pele, Maradona, and Lionel Messi are widely considered the sport's best. Here's a look at their careers.
Age 11: Joins Santos' youth squad (1951)
Age 15: Joins Santos professional football club (1956)
Age 17: Wins his first World Cup (1958)
Age 20: Brazil declares Pele a national treasure (1961)
Age 21: Brazil win their second World Cup (1962)
Age 25: Plays his third World Cup (1966)
Age 29: Plays his fourth World Cup and wins (1970)
Age 30: Plays his last international match (1971)
Age 34: Joins New York Cosmos (1975)
Age 37: Retires from football (1977)
Age 38: Awarded the International Peace Award (1978)
Age 51: Becomes a UN ambassador for ecology and the environment (1992)
Age 56: Becomes a sports minister in Brazil and is awarded an honorary knighthood by Britain's Queen Elizabeth (1997)
Age 59: Named by Fifa as the best player of the century (2000)
Age 61: Awarded an honorary degree from the University of Edinburgh (2012)
Age 73: Awarded the honorary Ballon d'Or (2013)
Age 82: Dies after battling with cancer (2022)
Age 11: Joins Argentinos Juniors (1971)
Age 15: Makes his professional debut (1976)
Age 16: Makes his full international debut (1977)
Age 21: Plays his first World Cup (1982)
Age 25: Plays his second World Cup and wins. "The Hand of God" goal is scored during a quarter-final against England (1986)
Age 29: Plays his third World Cup (1990)
Age 30: Fails a drugs test and is banned for 15 months (1991)
Age 31: Makes his comeback at Sevilla in Spain (1992)
Age 33: Fails a drugs test at his last World Cup (1994)
Age 37: Retires from football after failing another drugs test (1997)
Age 40: Collapses with heart problems (2000)
Age 48: Becomes coach for Argentina (2008)
Age 60: Dies from a heart attack (2020)
Age 5: Starts playing football for Grandoli, a small Argentinian club coached by his father (1992)
Age 8: Switches to Newell's Old Boys (Argentina) (1995)
Age 12: Signs his first contract with Barcelona (2000)
Age 16: Makes his official debut for Barcelona (2003)
Age 19: Plays his first World Cup (2006)
Age 22: Receives the Fifa World Player of the Year award (2009)
Age 23: Plays his second World Cup (2010)
Age 25: Breaks record for goals per year (91) (2012)
Age 27: Plays his third World Cup (2014)
Age 31: Plays his fourth World Cup (2018)
Age 35: Plays his fifth World Cup and wins (2022)
Associate Creative Director Marcelo Duhalde
Edited by Andrew London and Nicolas Atkin
Sources: FIFA, AP, EPA-EFE, ESPN, Getty Images, "Pelé: The Autobiography"(Orlando Duarte and Alex Bellos), "Os Garotos do Brasil" Ruy Castro, Globo TV, Goal, Conmebol