Fifa World Cup 2022 in Qatar: football in the desert
The most controversial Fifa World Cup in history finally kicks off in Qatar on November 20. It is a tournament more than 12 years in the making for a tiny but wealthy Gulf nation that has spent billions on stadiums and other infrastructure projects since it was awarded the event. The 2022 World Cup, the first to be held in the Middle East, features 32 nations divided into eight groups of four teams. Even before the four-week tournament begins, questions about what legacy it will leave behind have loomed large amid intense international scrutiny over Qatar's human rights record, including its treatment of the migrant workers who built the stadiums.
Knockout stage schedule (HK time)
Top players to watch
Some of the world's biggest names in football are playing in this World Cup, which could be their last as retirement looms. Others still have many games ahead of them. Here's a look at some top players who will feature in Qatar:
The fixtures
GROUP STAGE
Click the tabs to see results and standings from each group
Groups and squads
Click the balls for details
A
B
C
D
E
F
G
H
Qatar
Ecuador
Senegal
Netherlands
England
Iran
USA
Wales
Argentina
Saudi Arabia
Mexico
Poland
France
Denmark
Tunisia
Australia
Spain
Germany
Japan
Costa Rica
Belgium
Canada
Morocco
Croatia
Brazil
Serbia
Switzerland
Cameroon
Portugal
Ghana
Uruguay
South Korea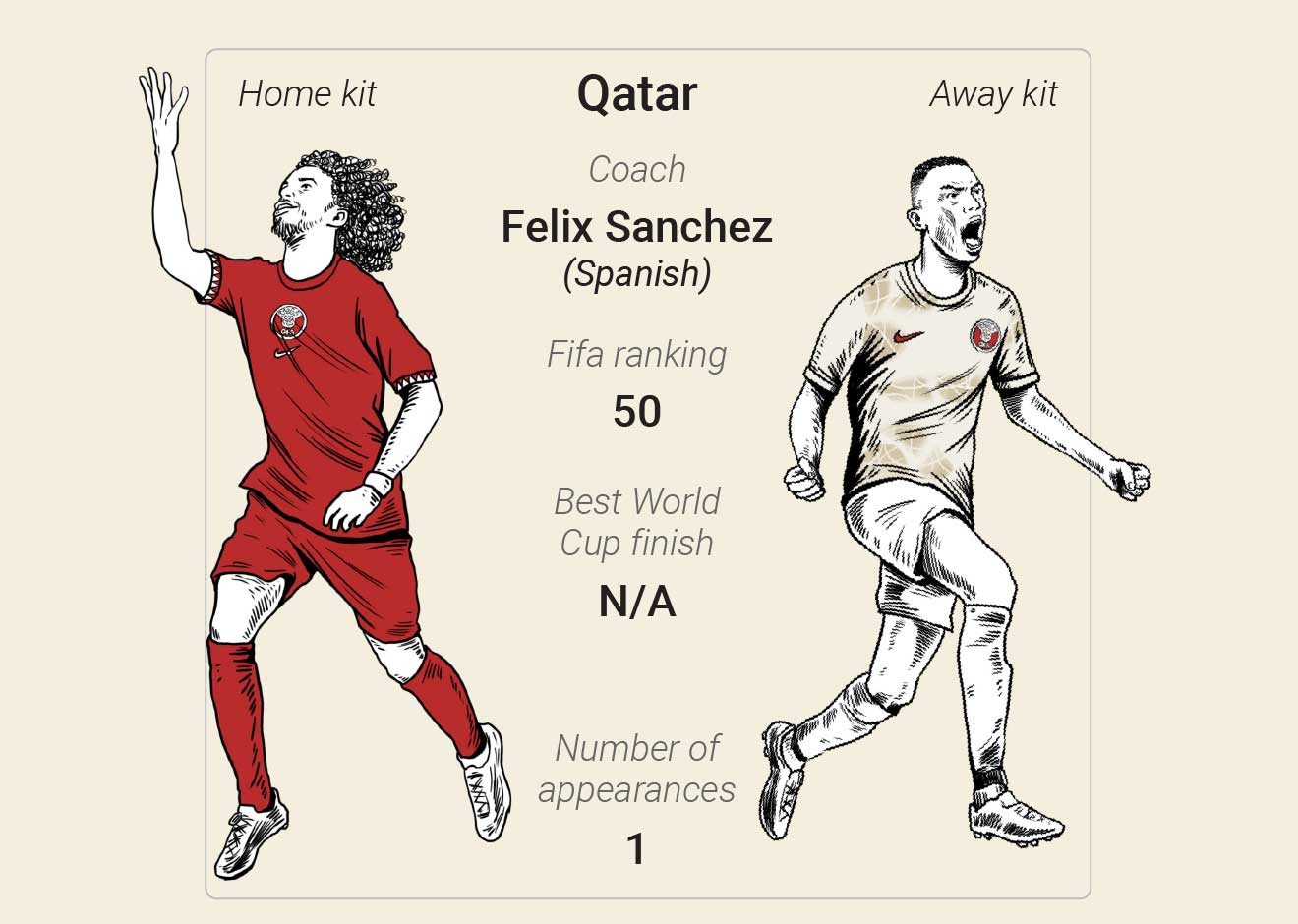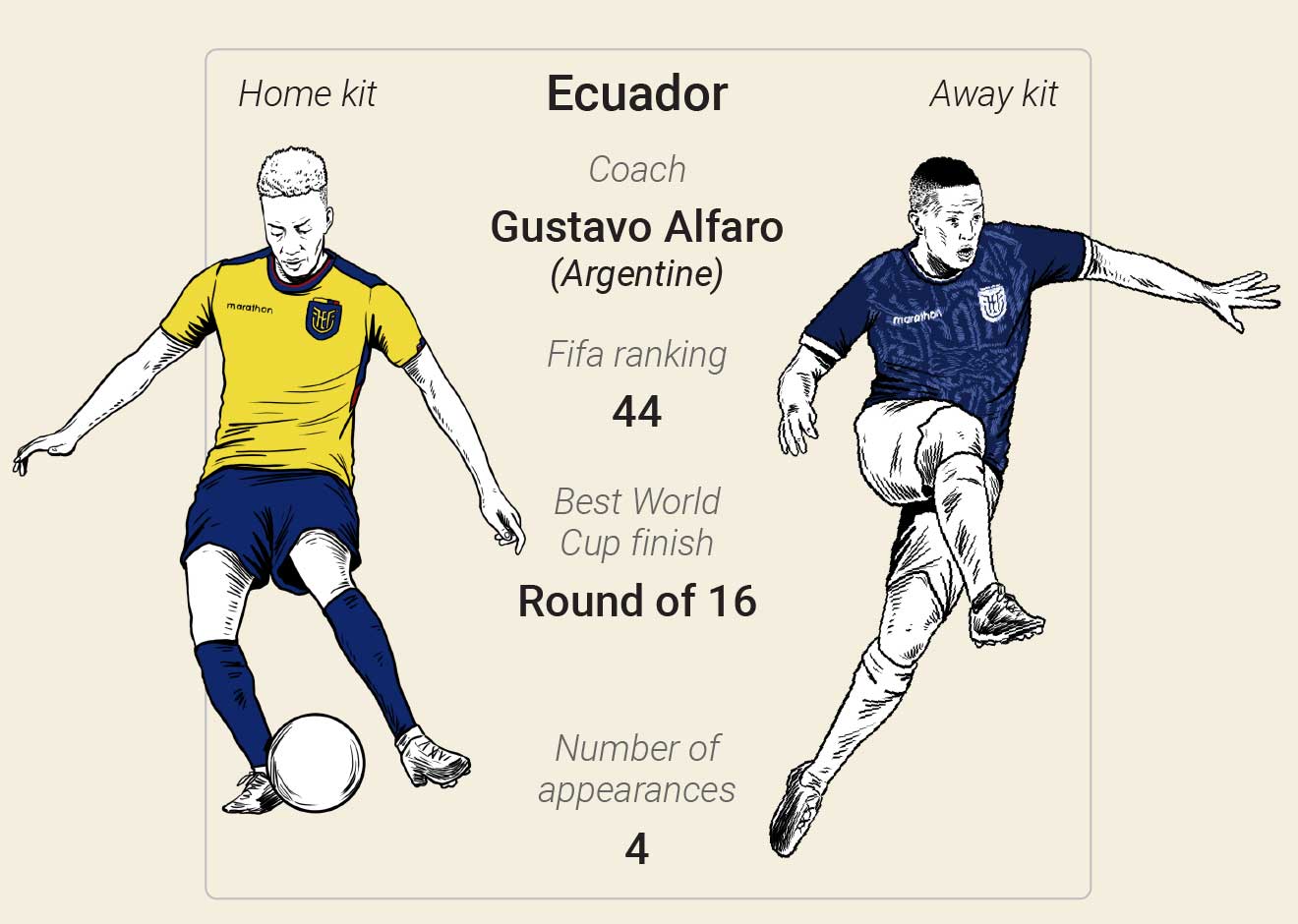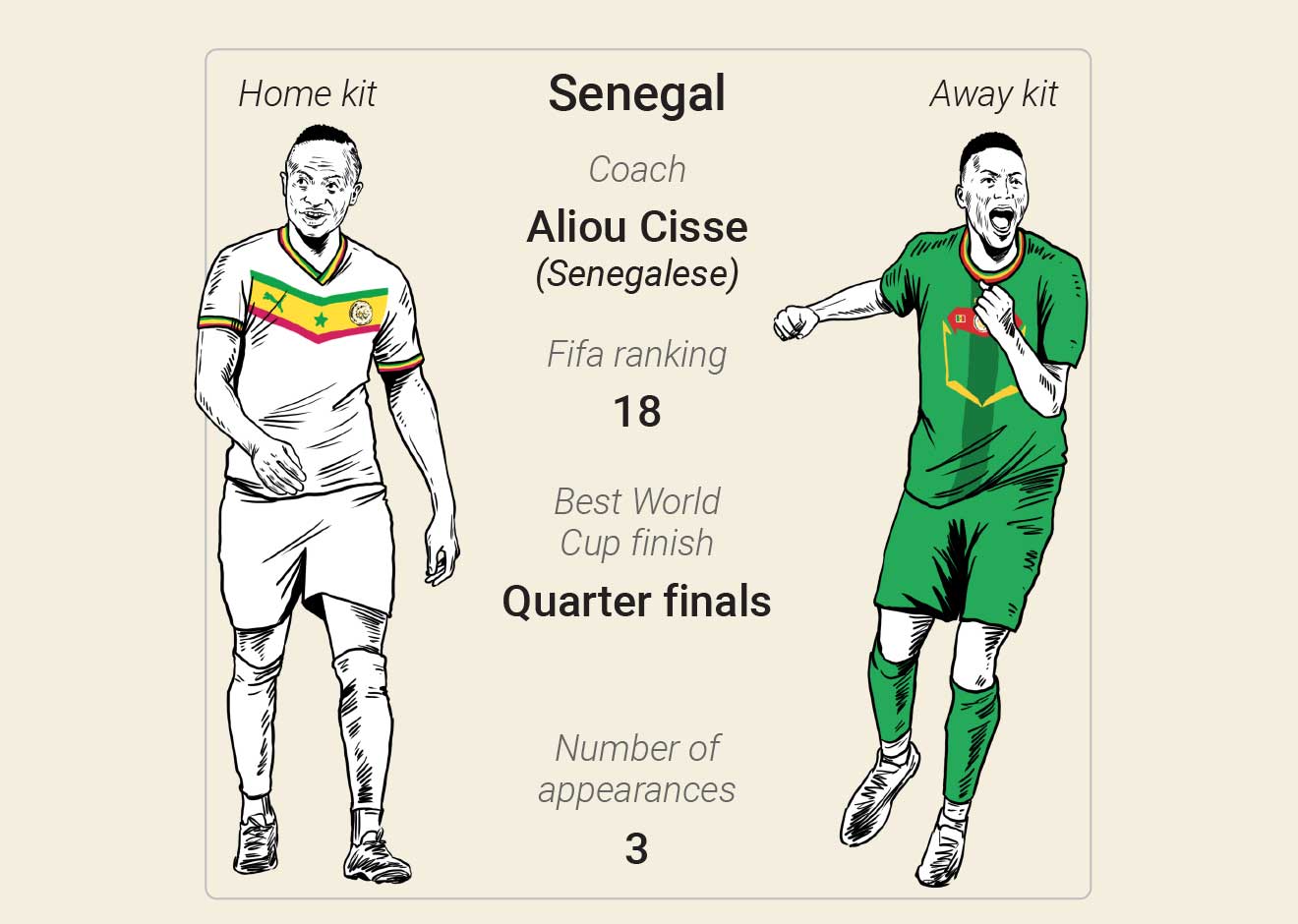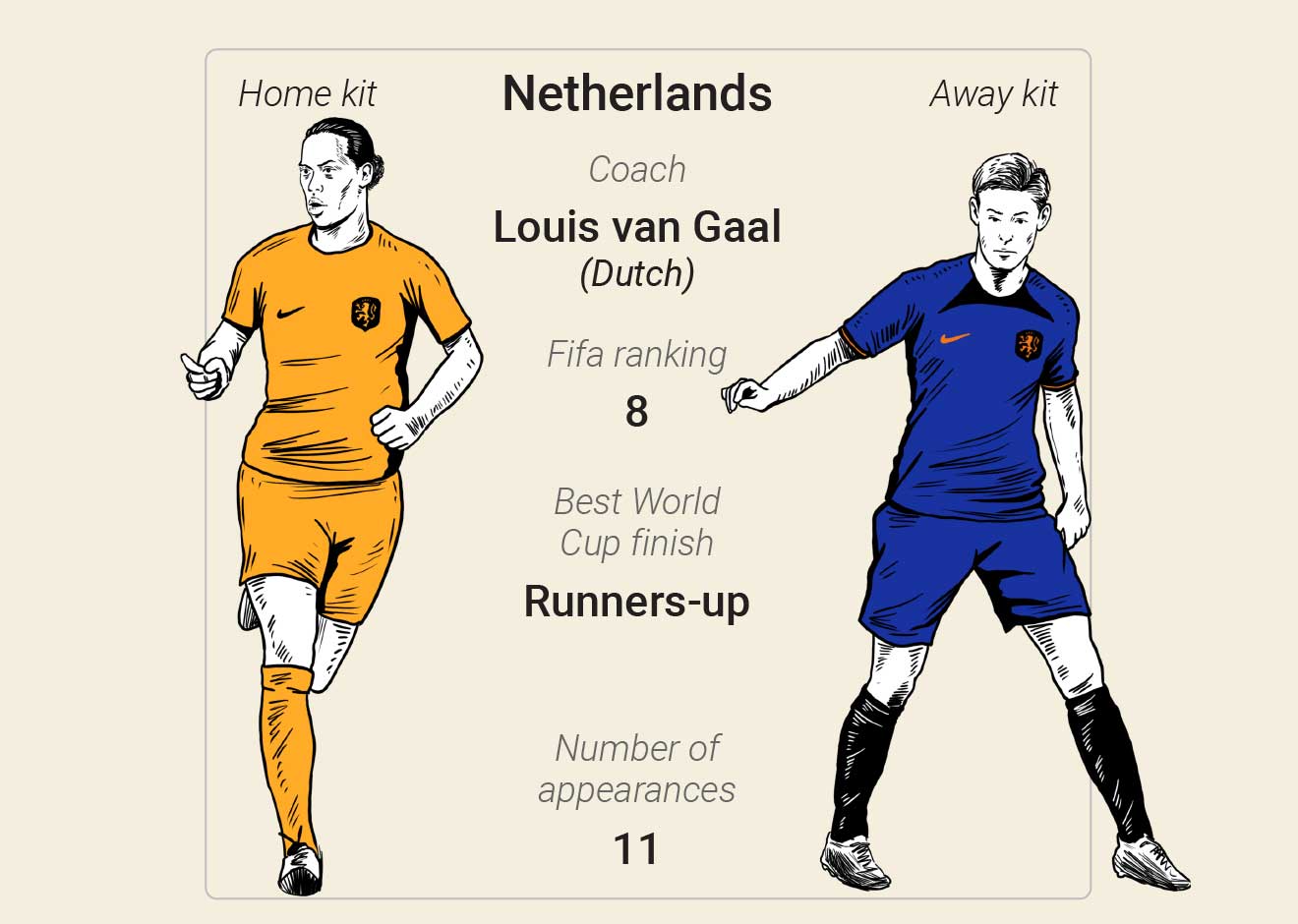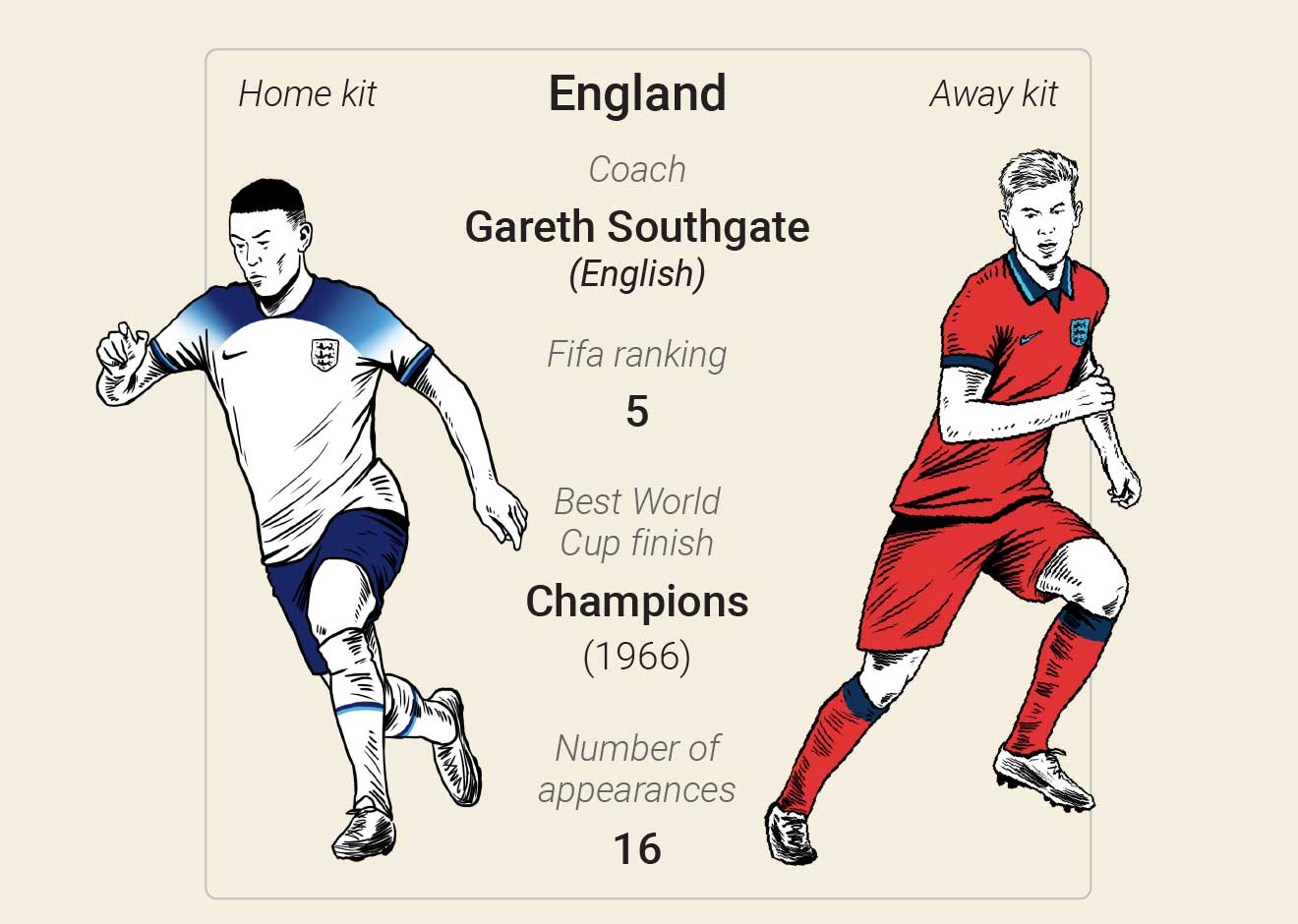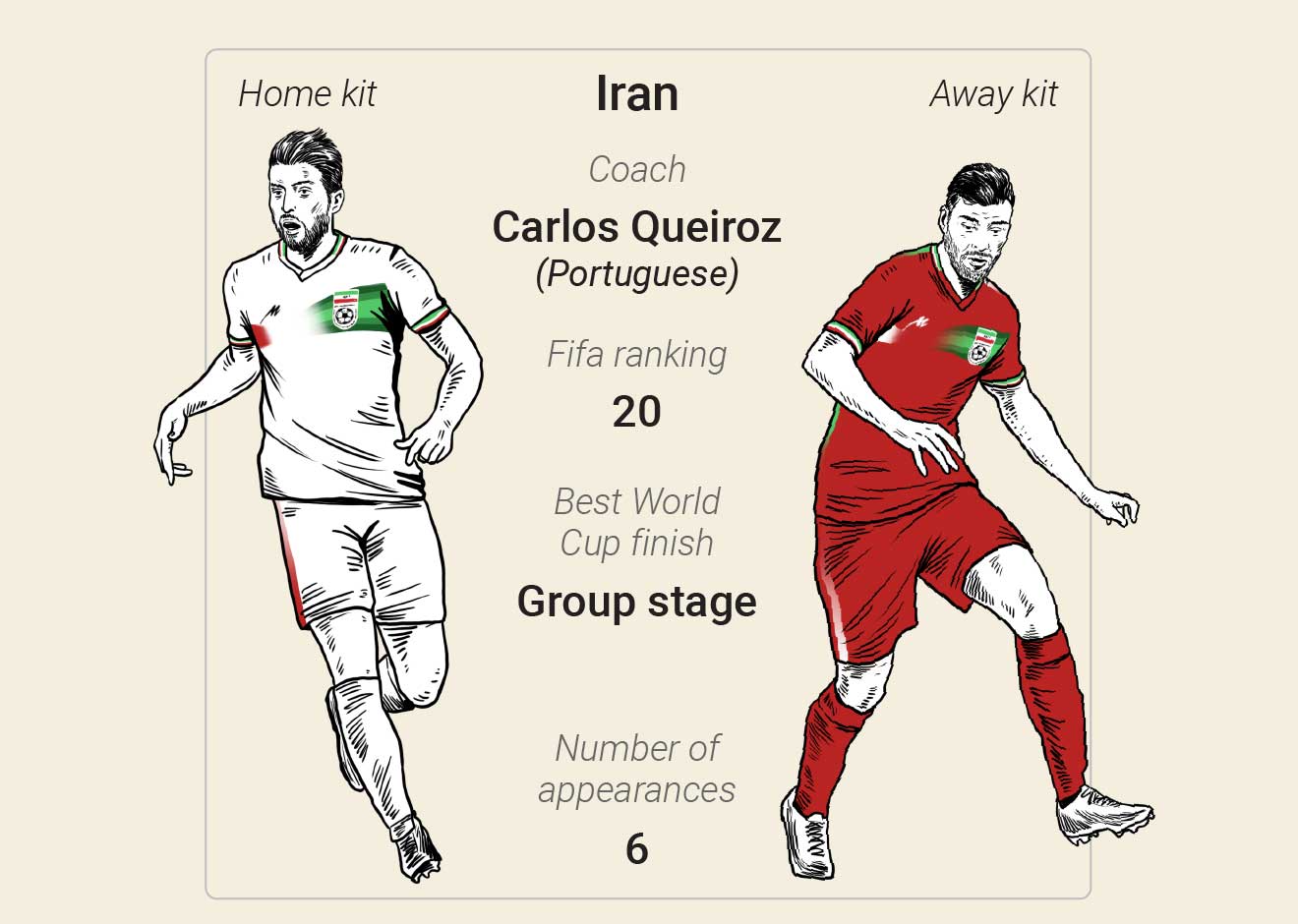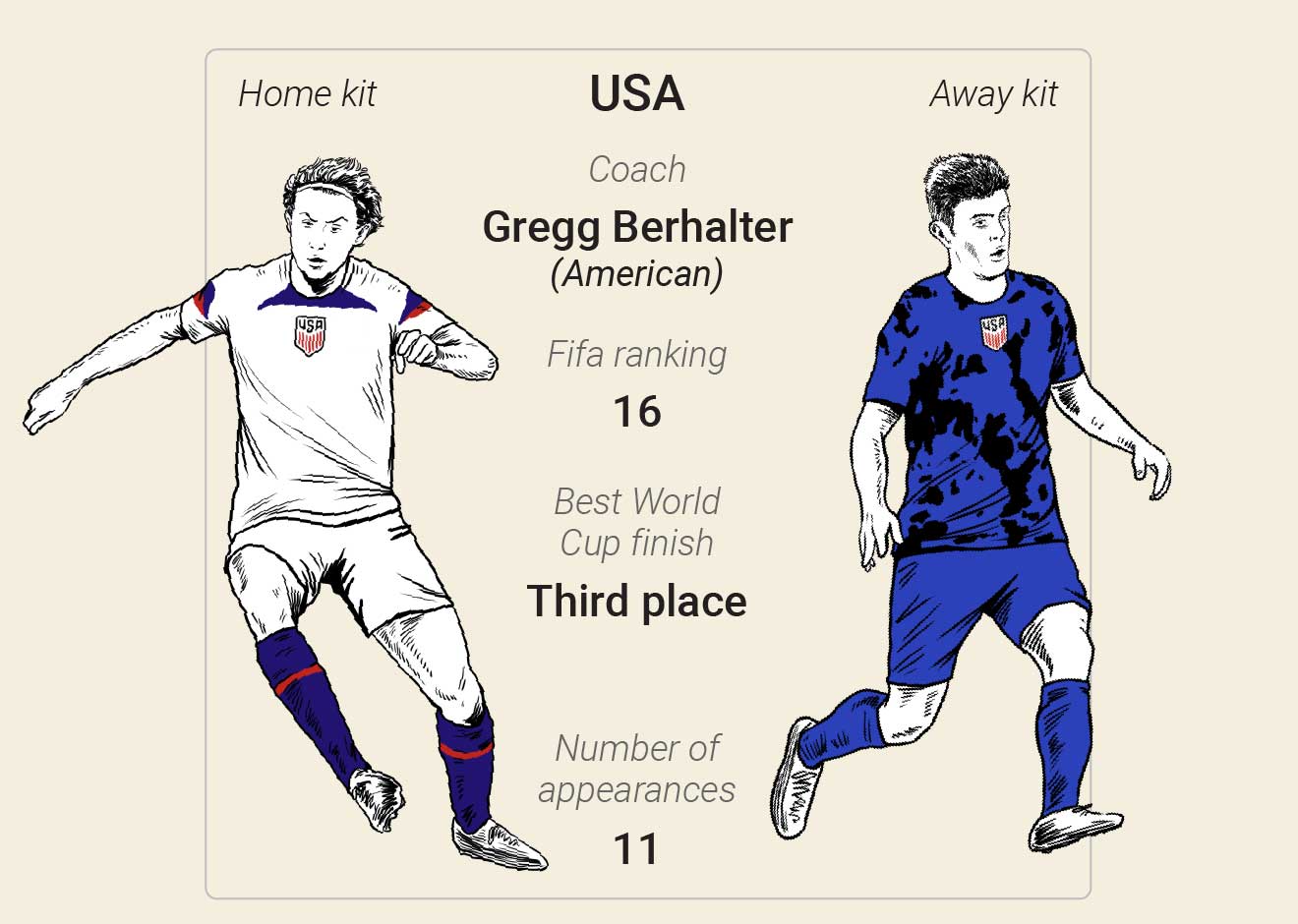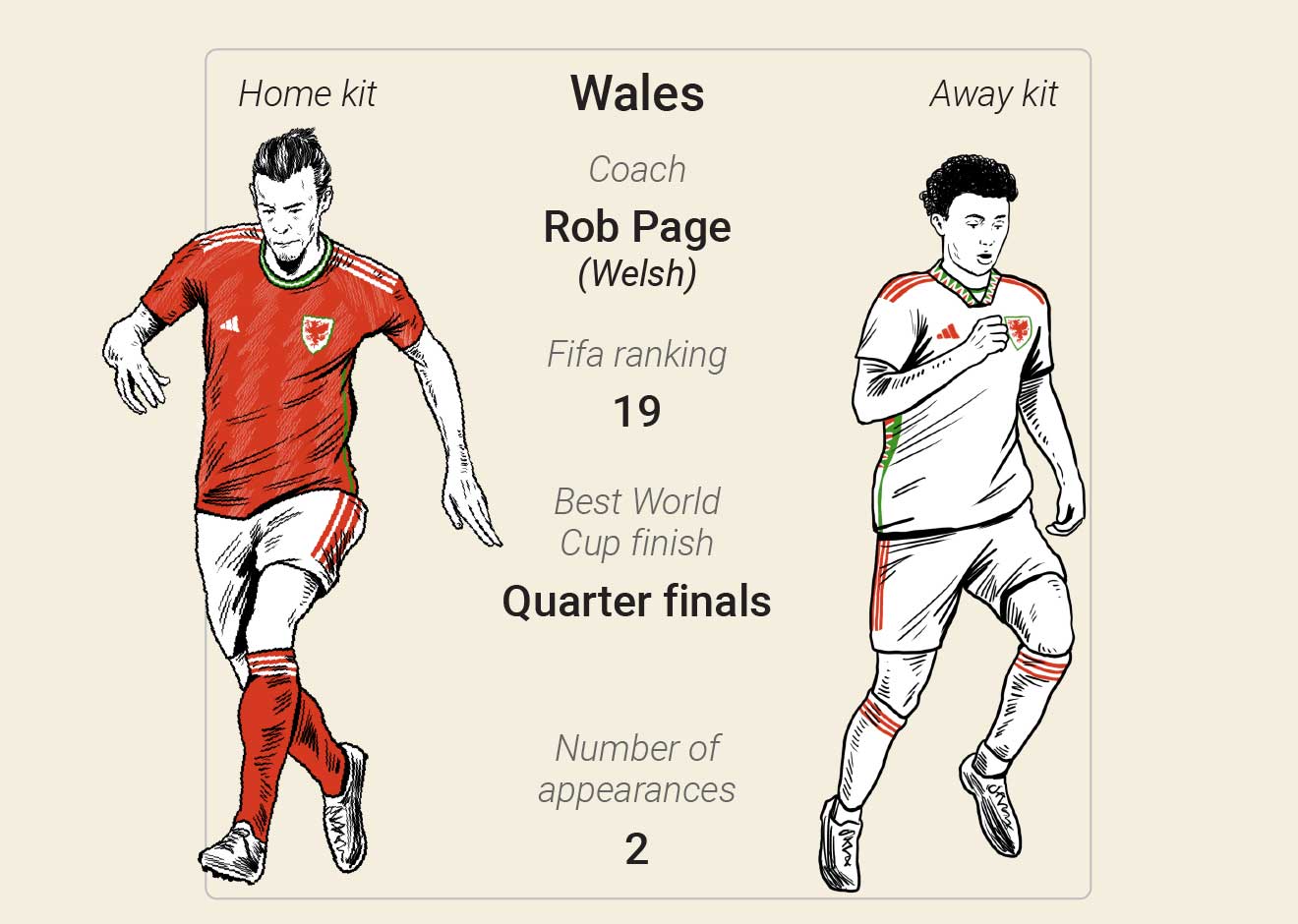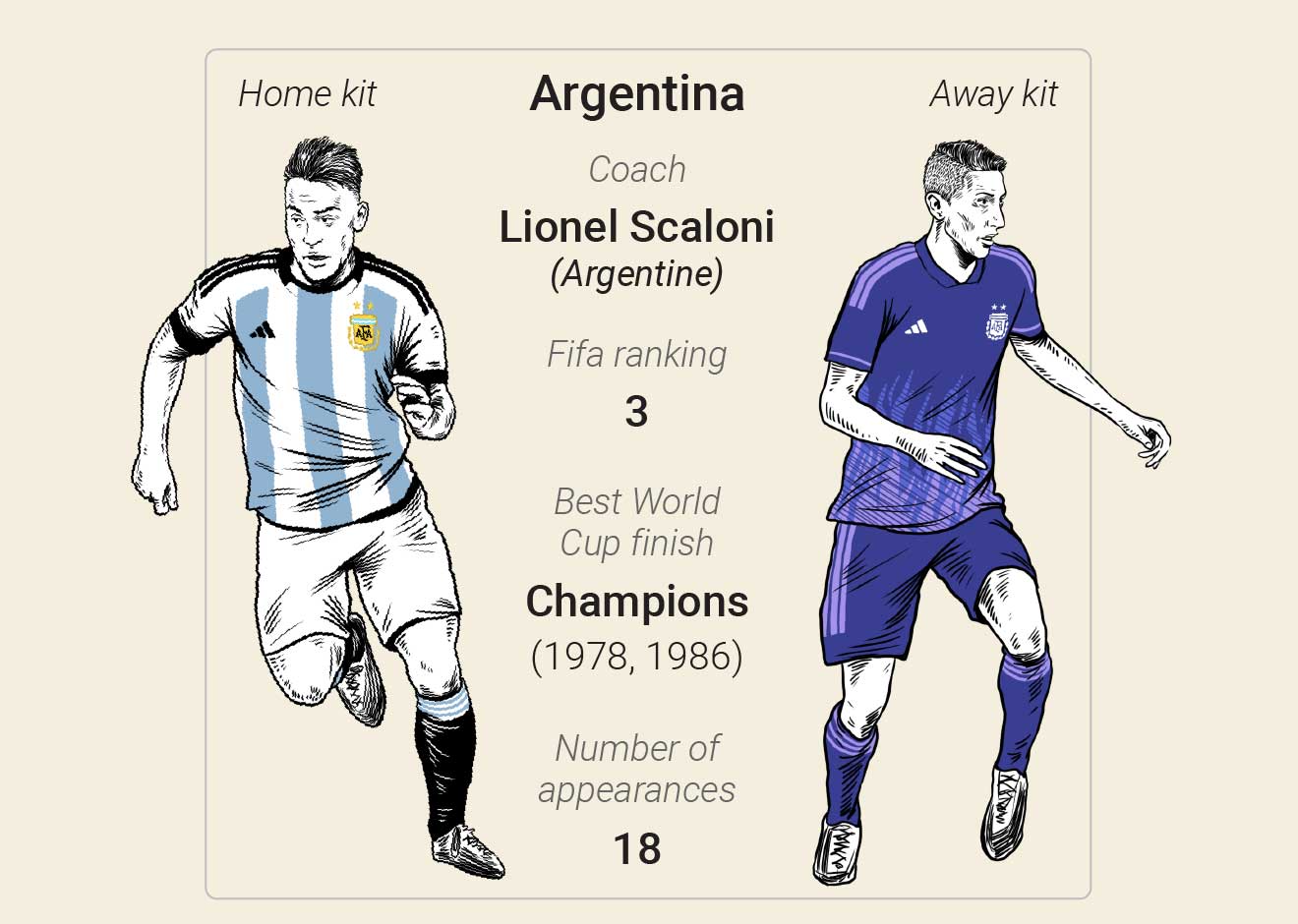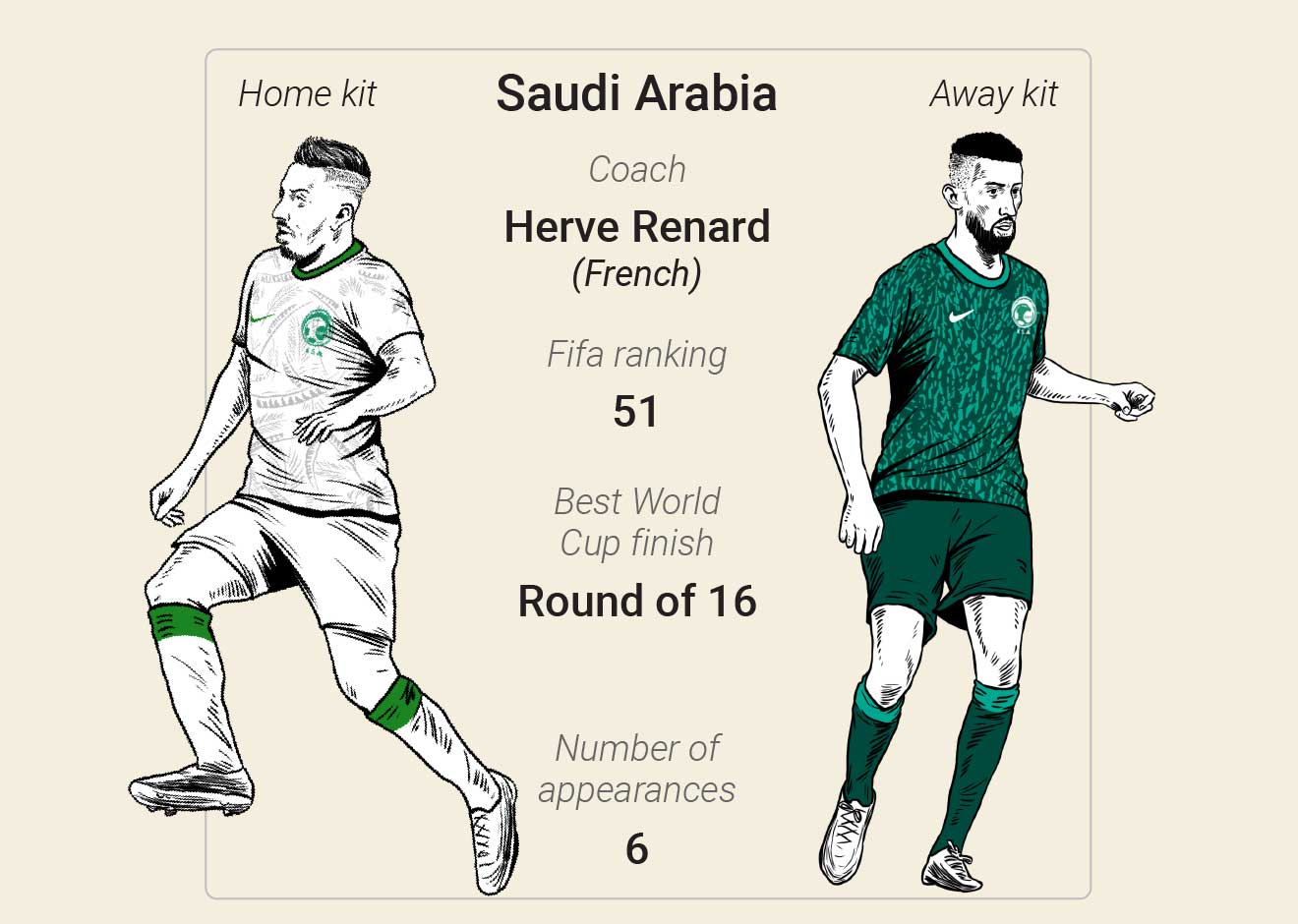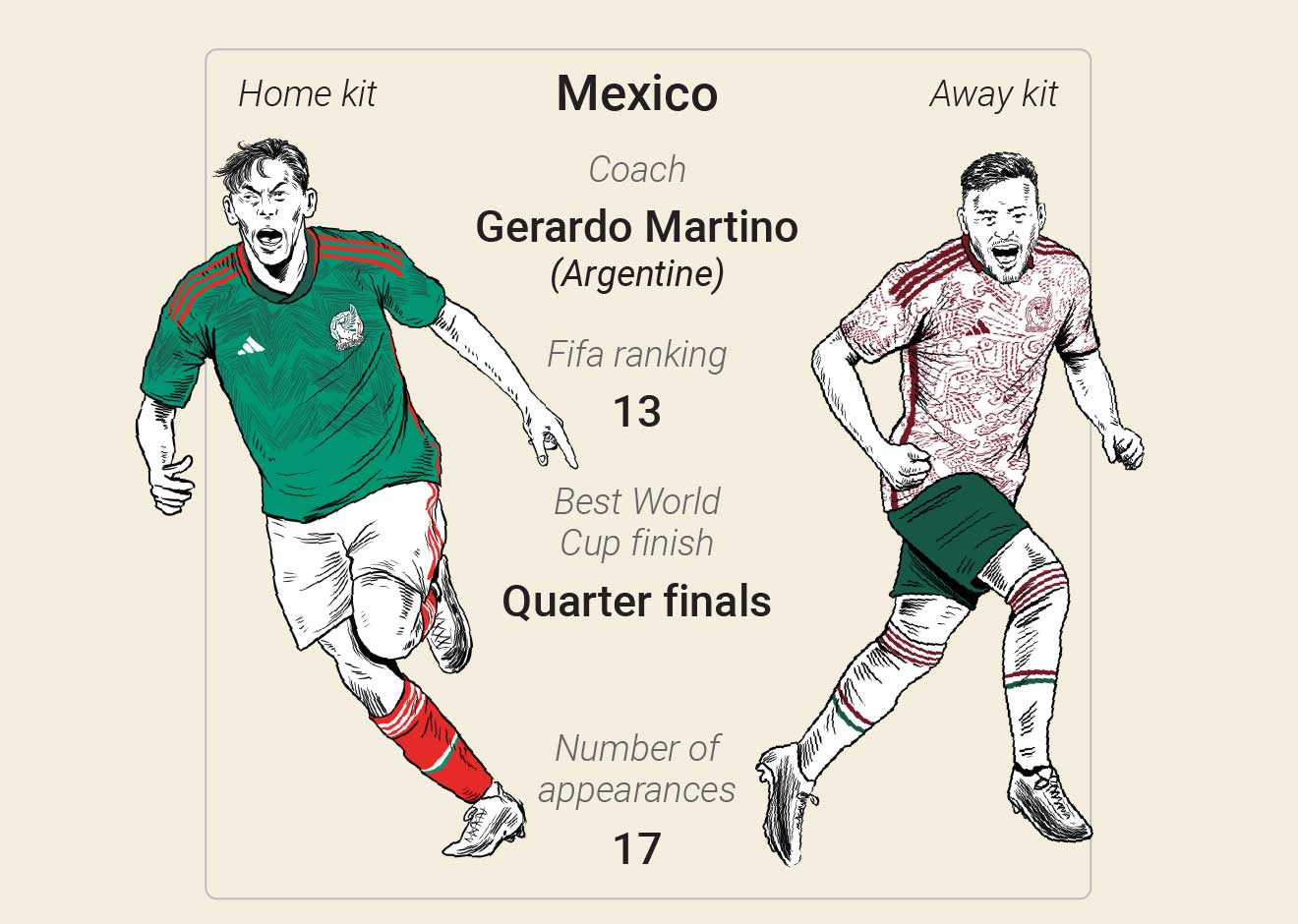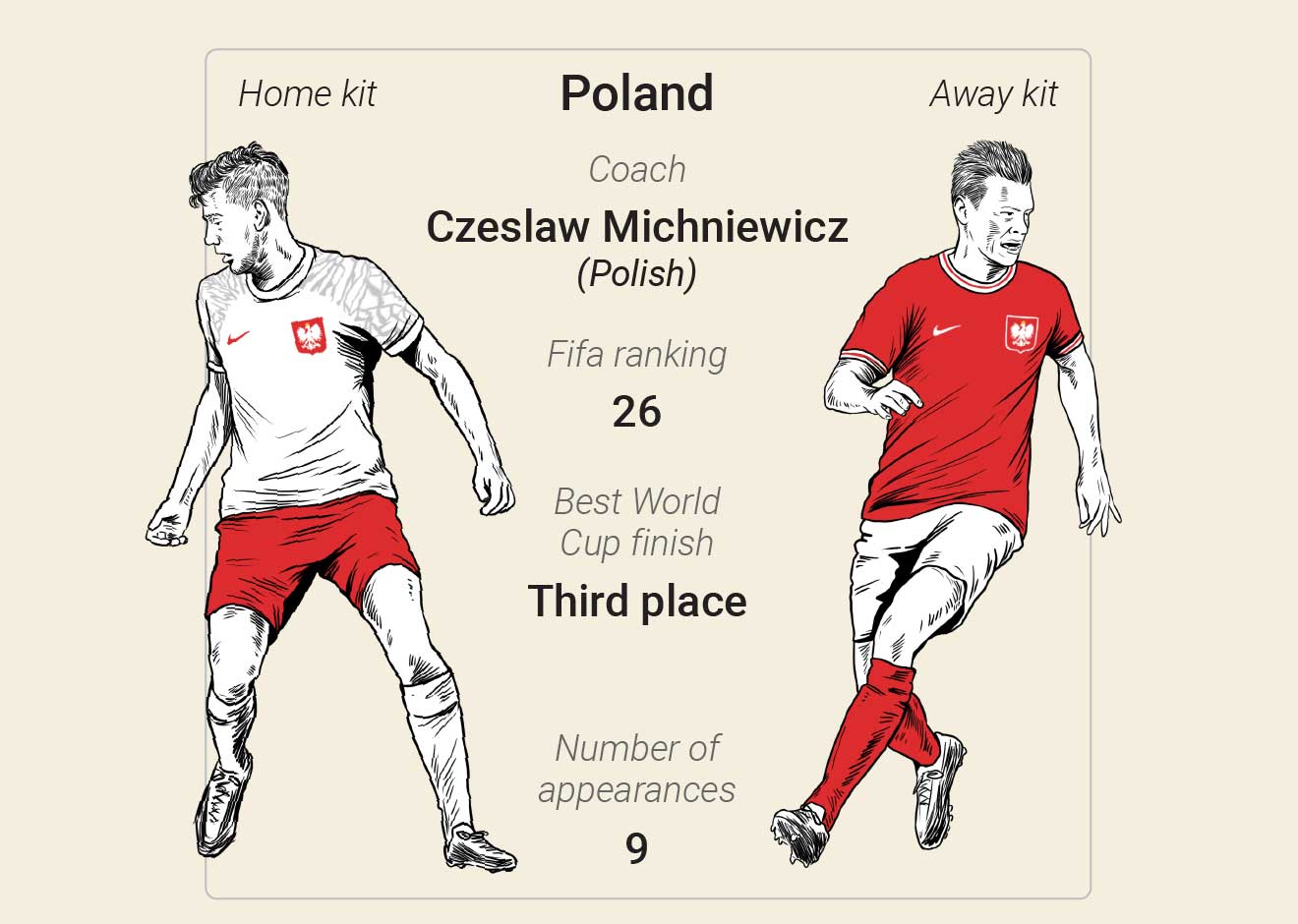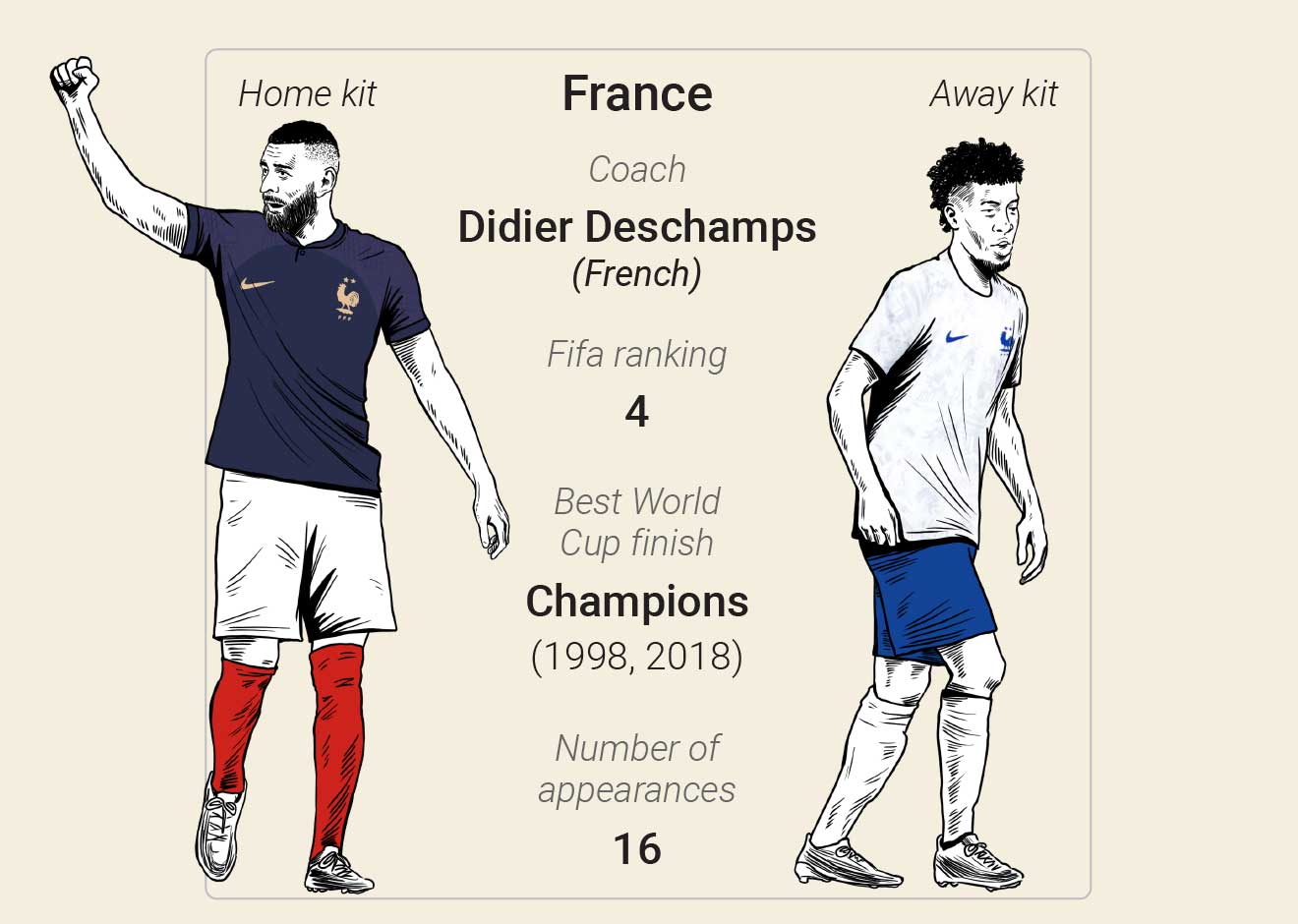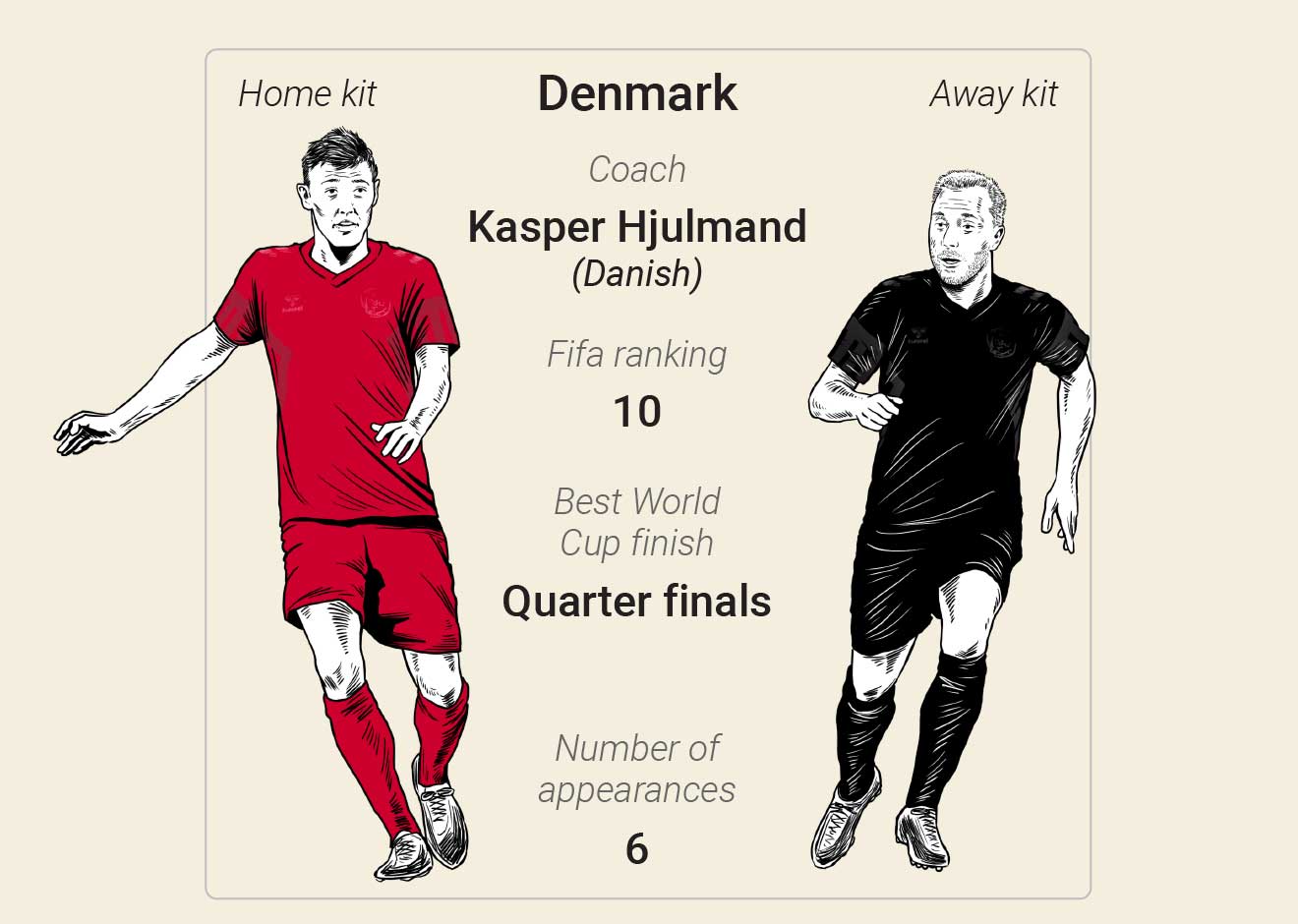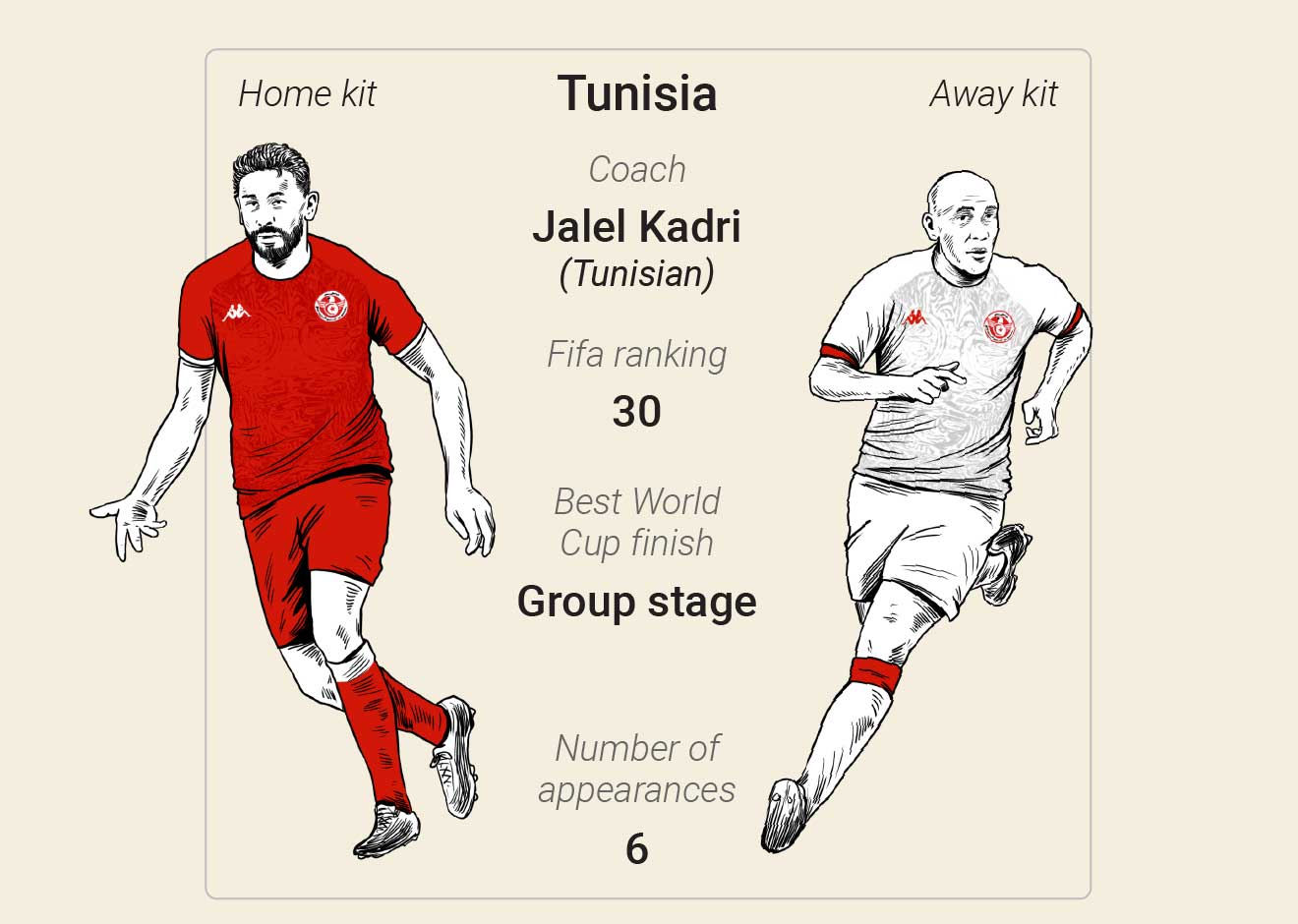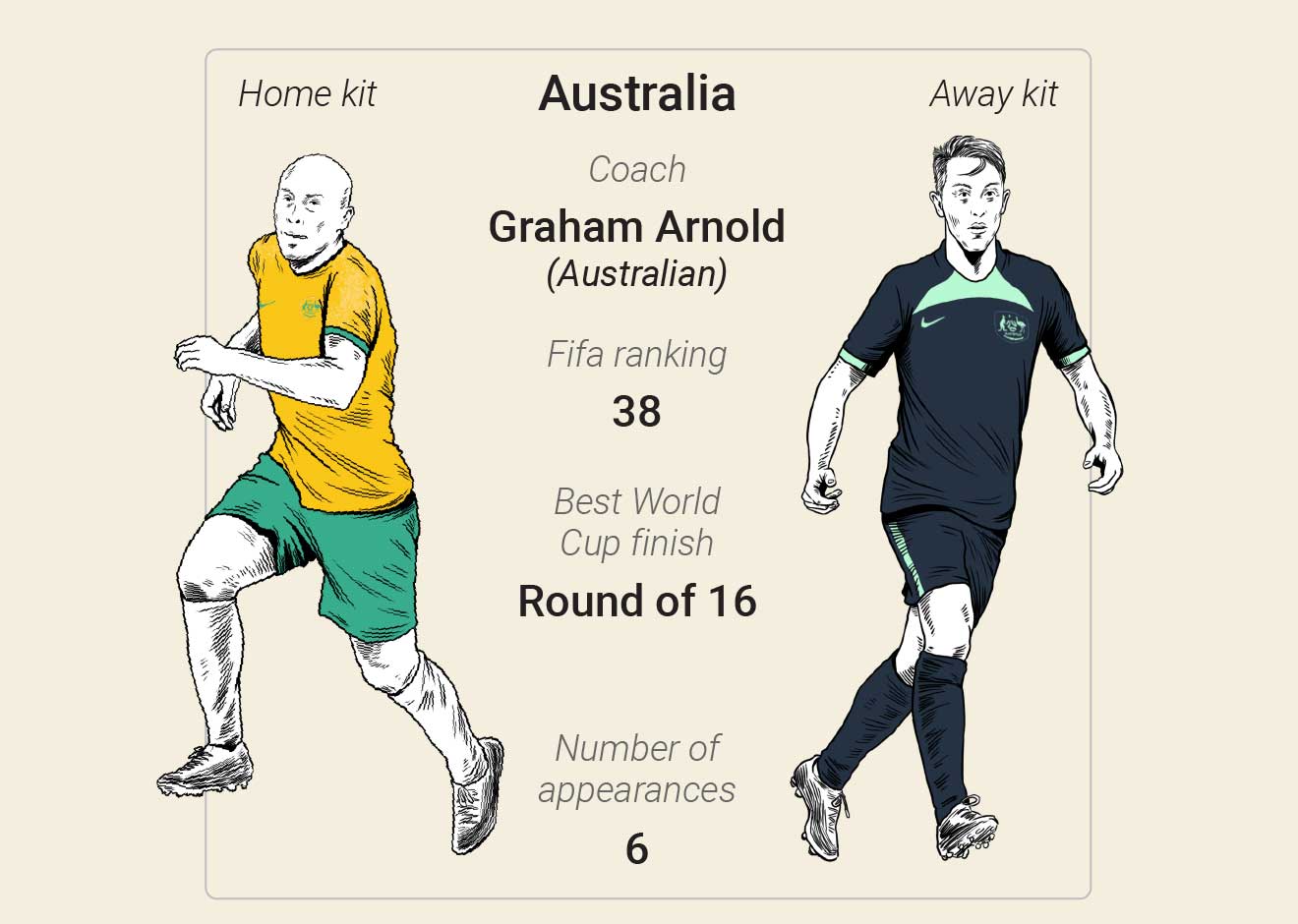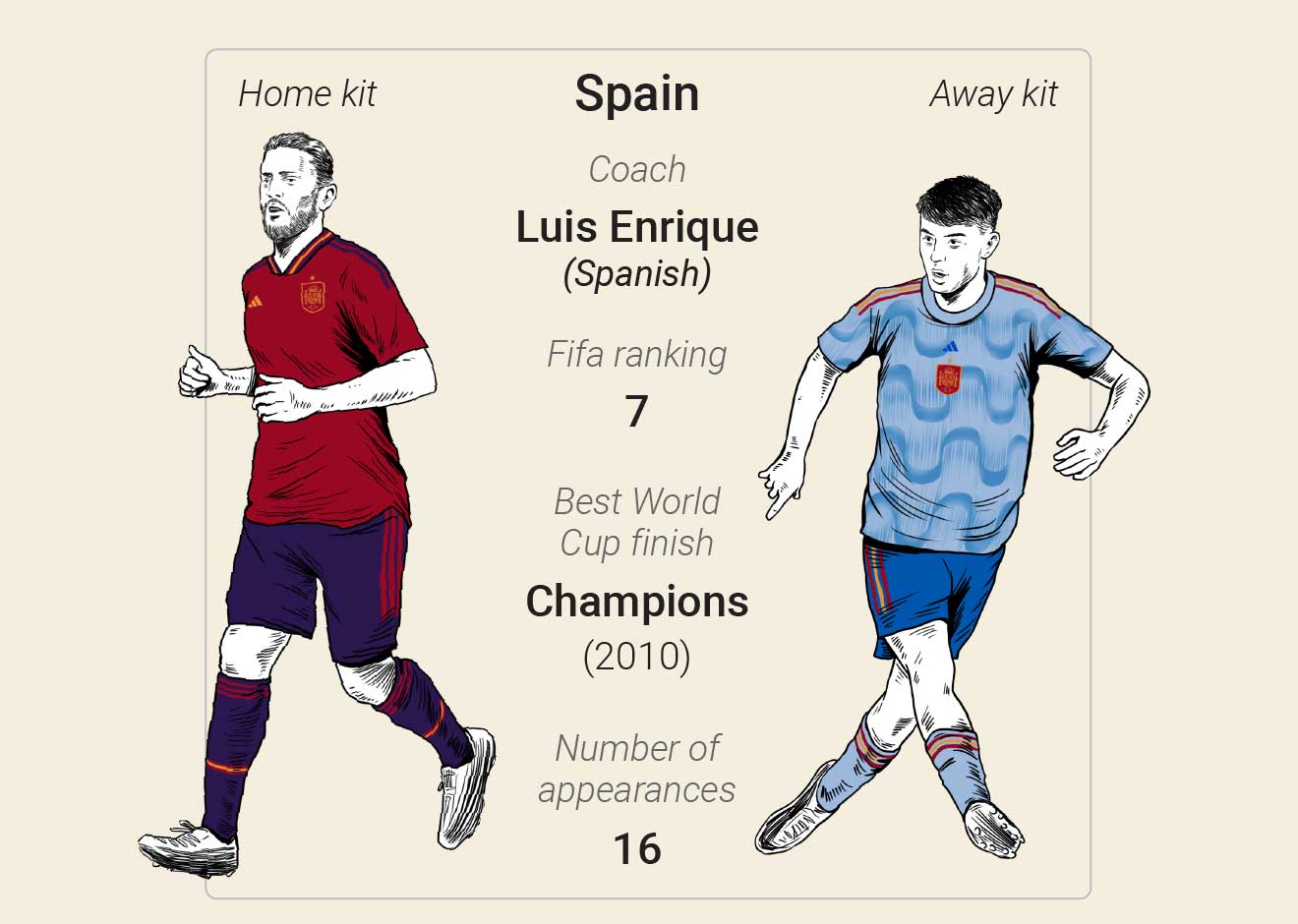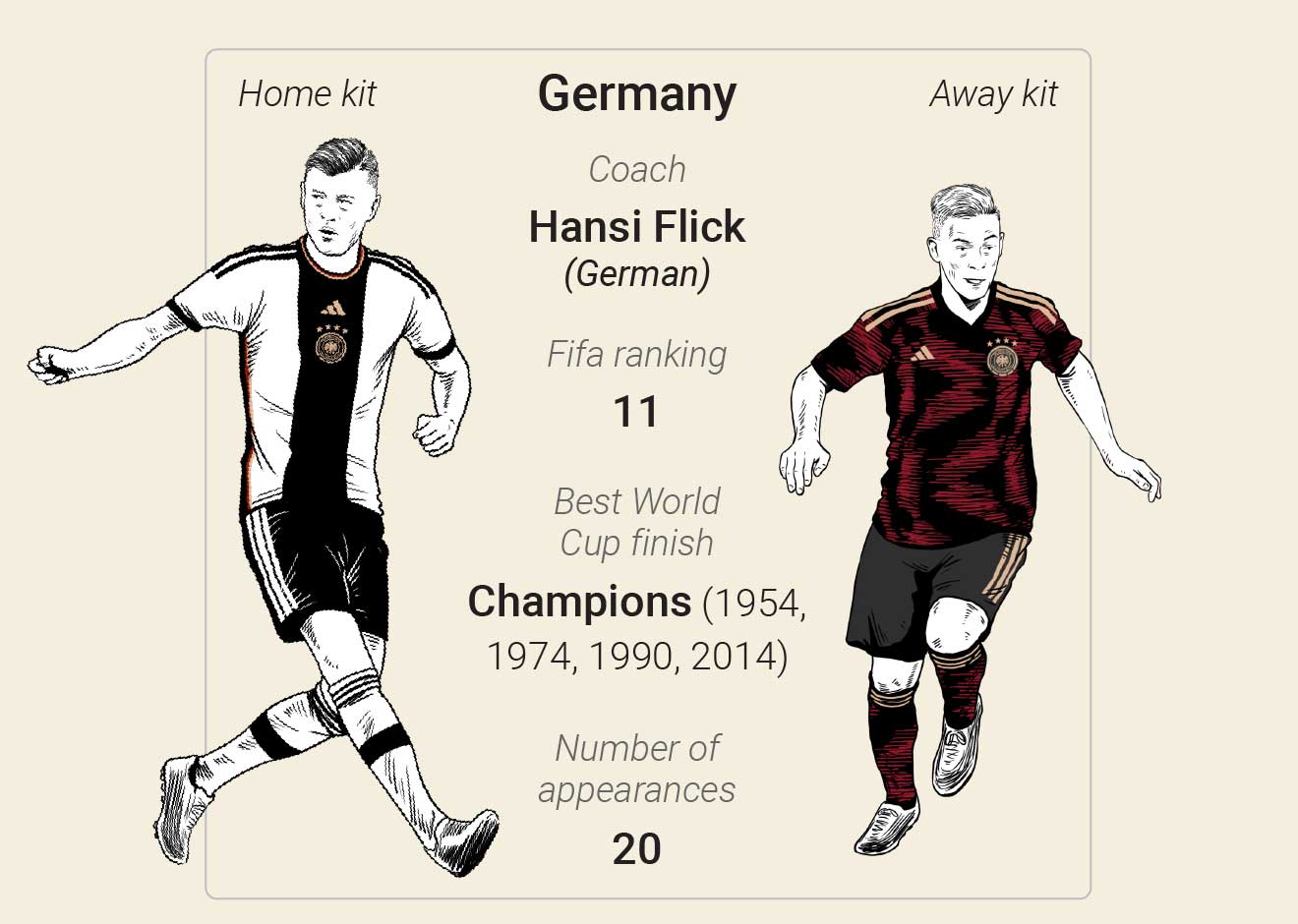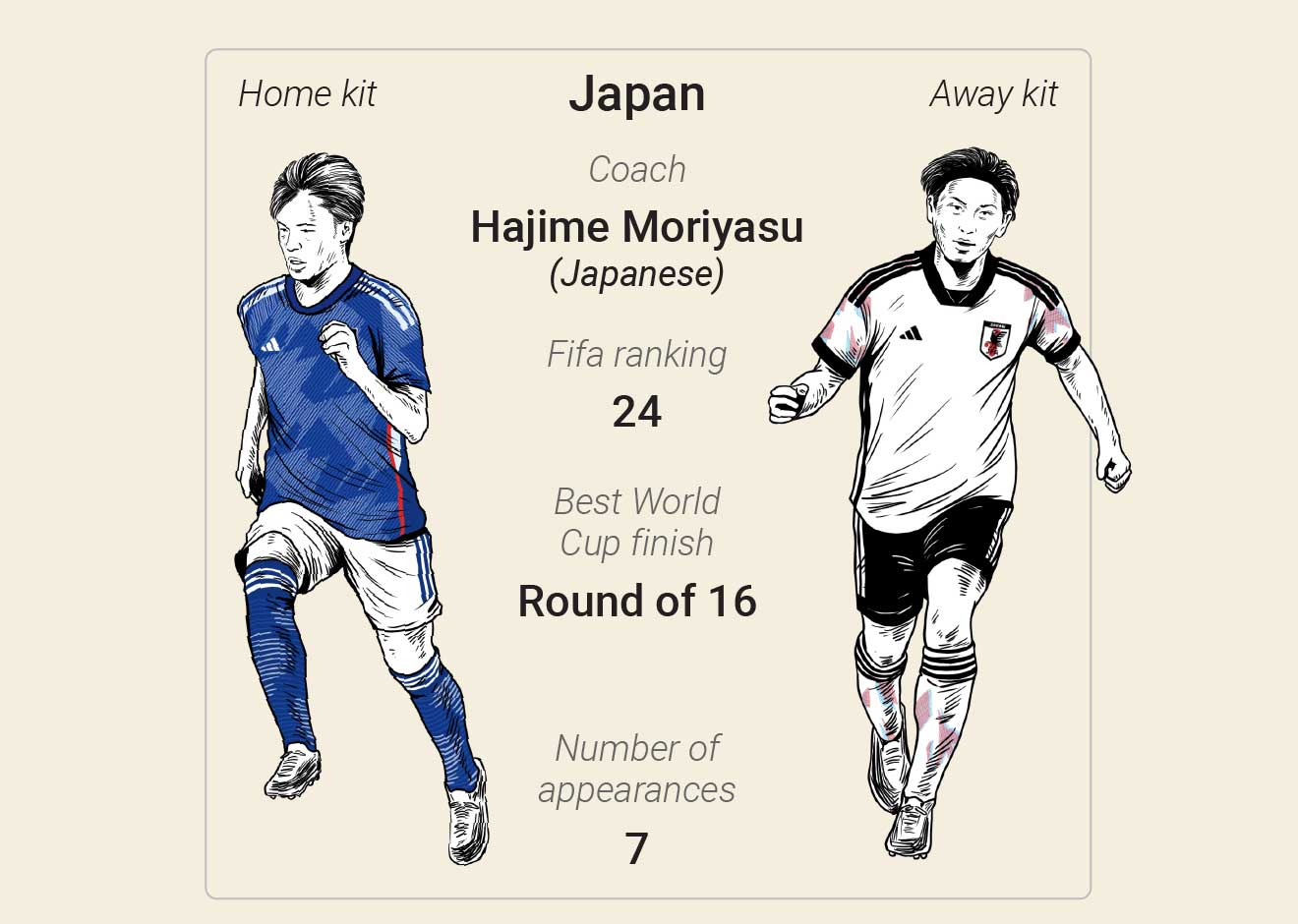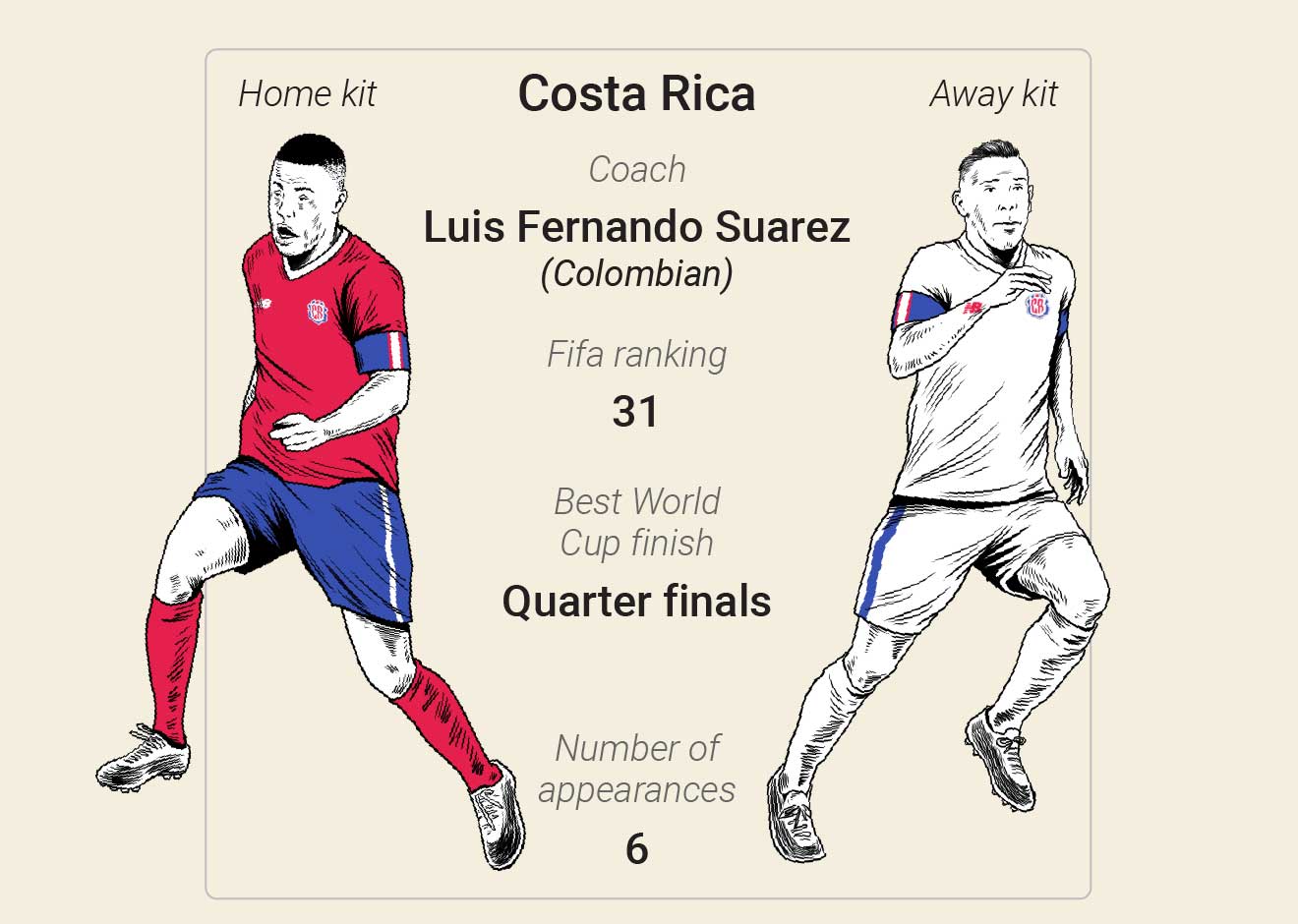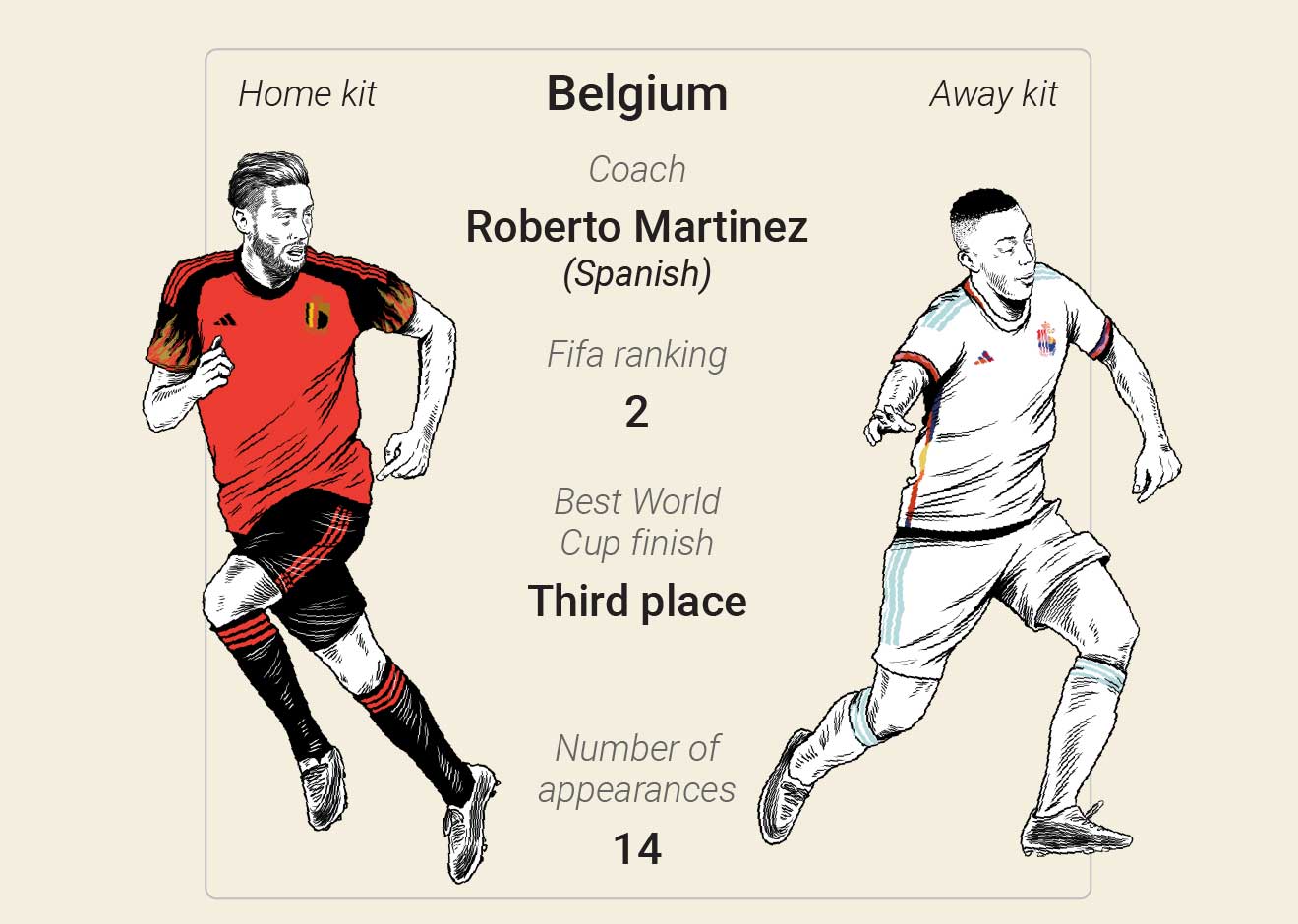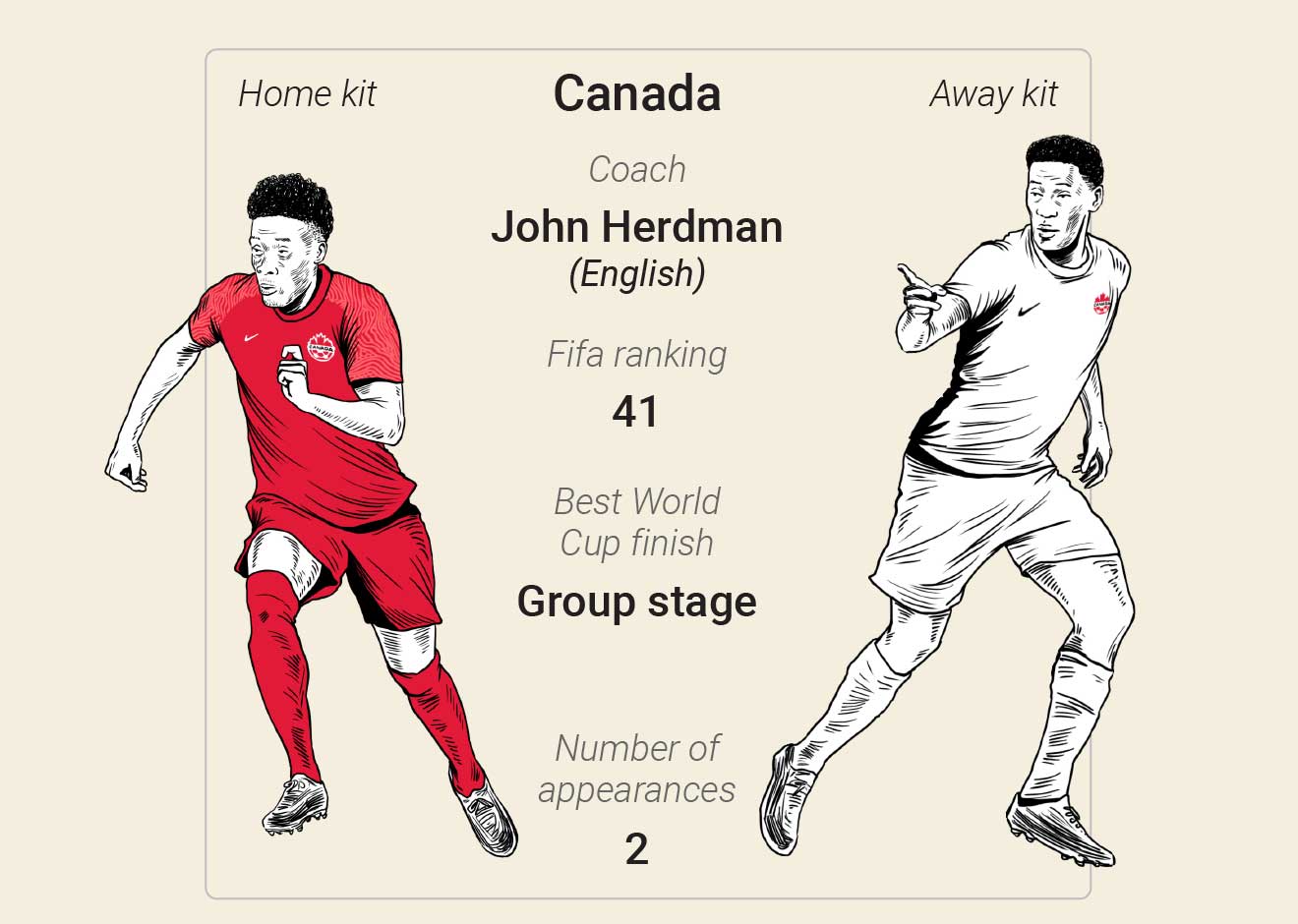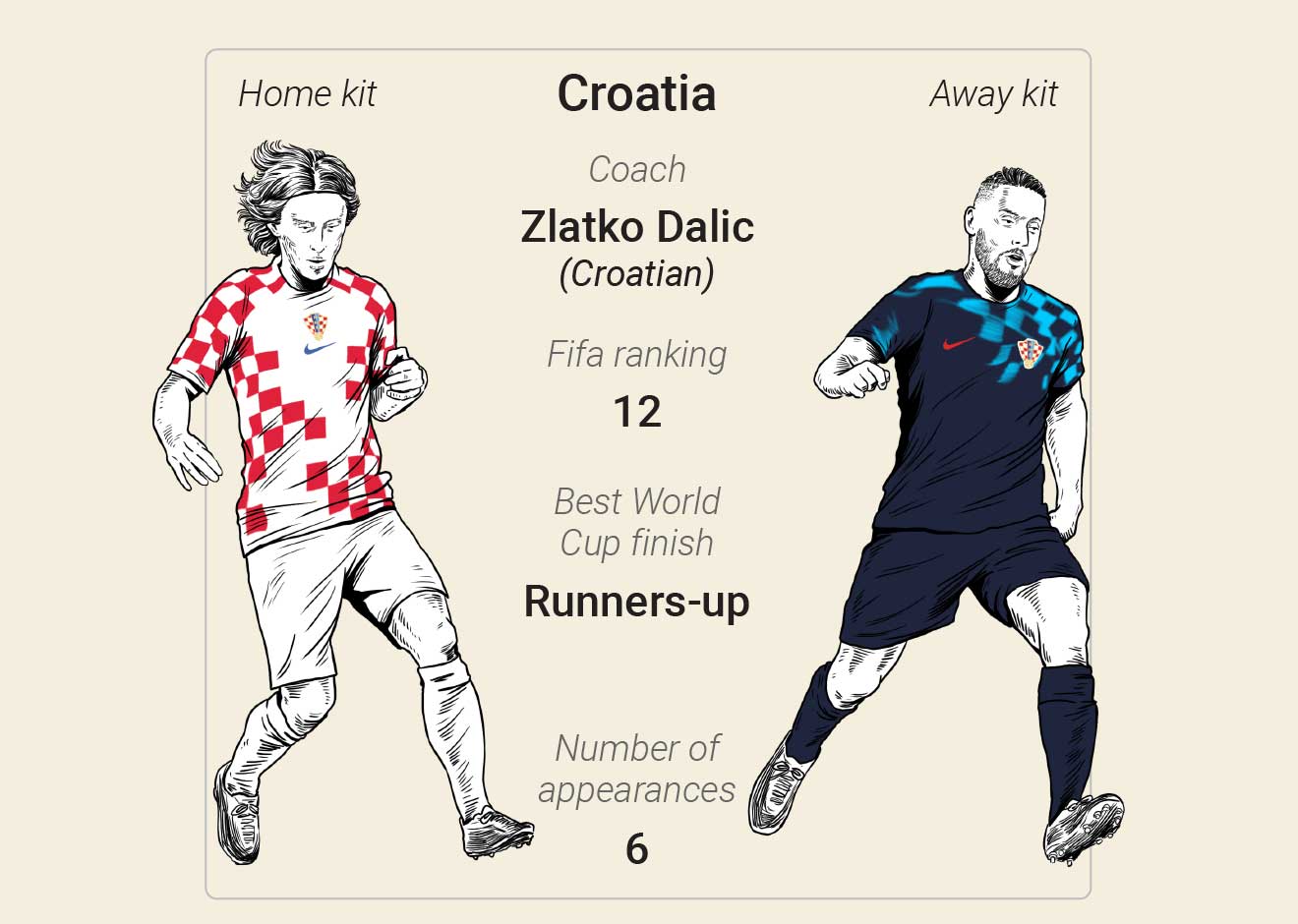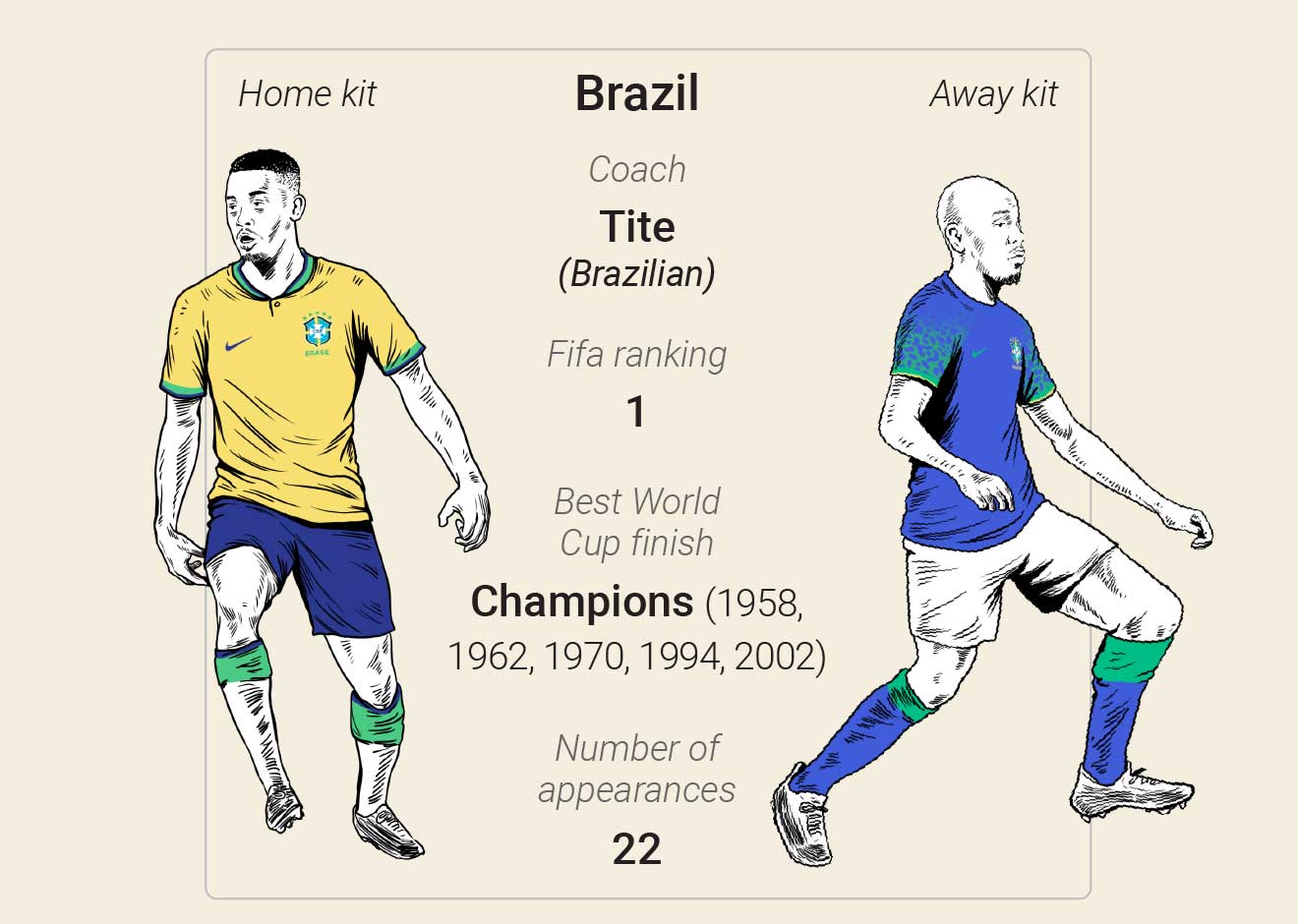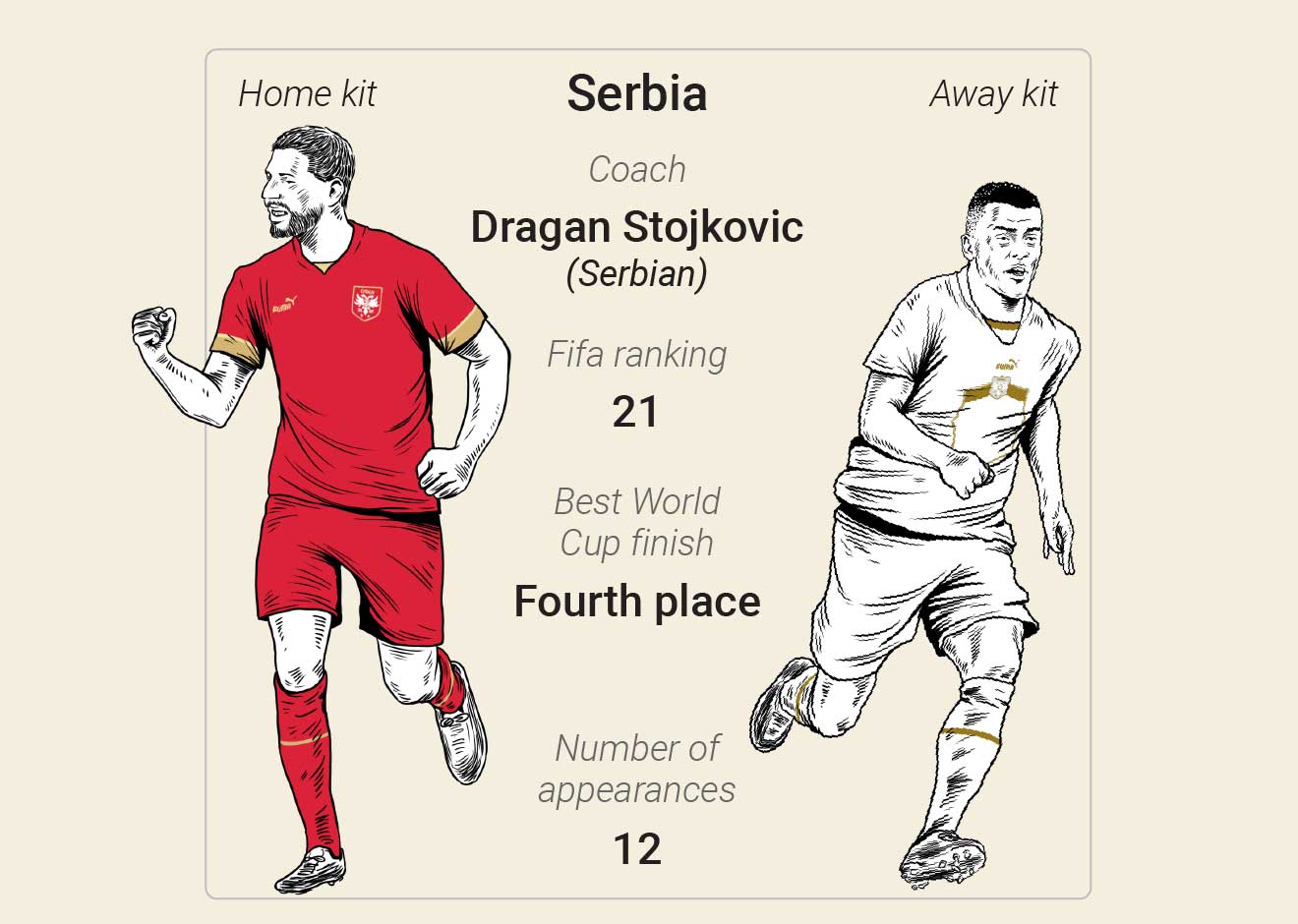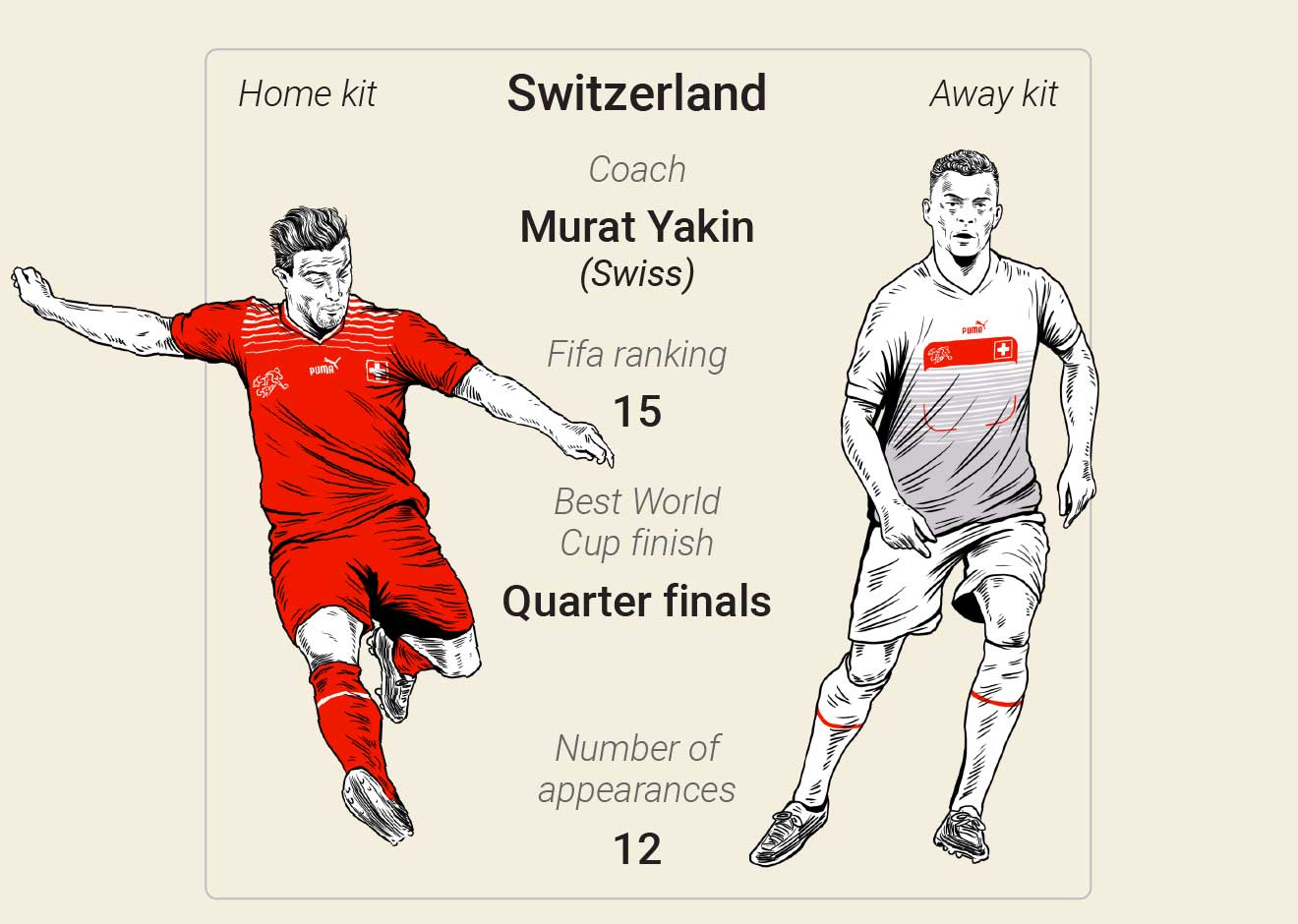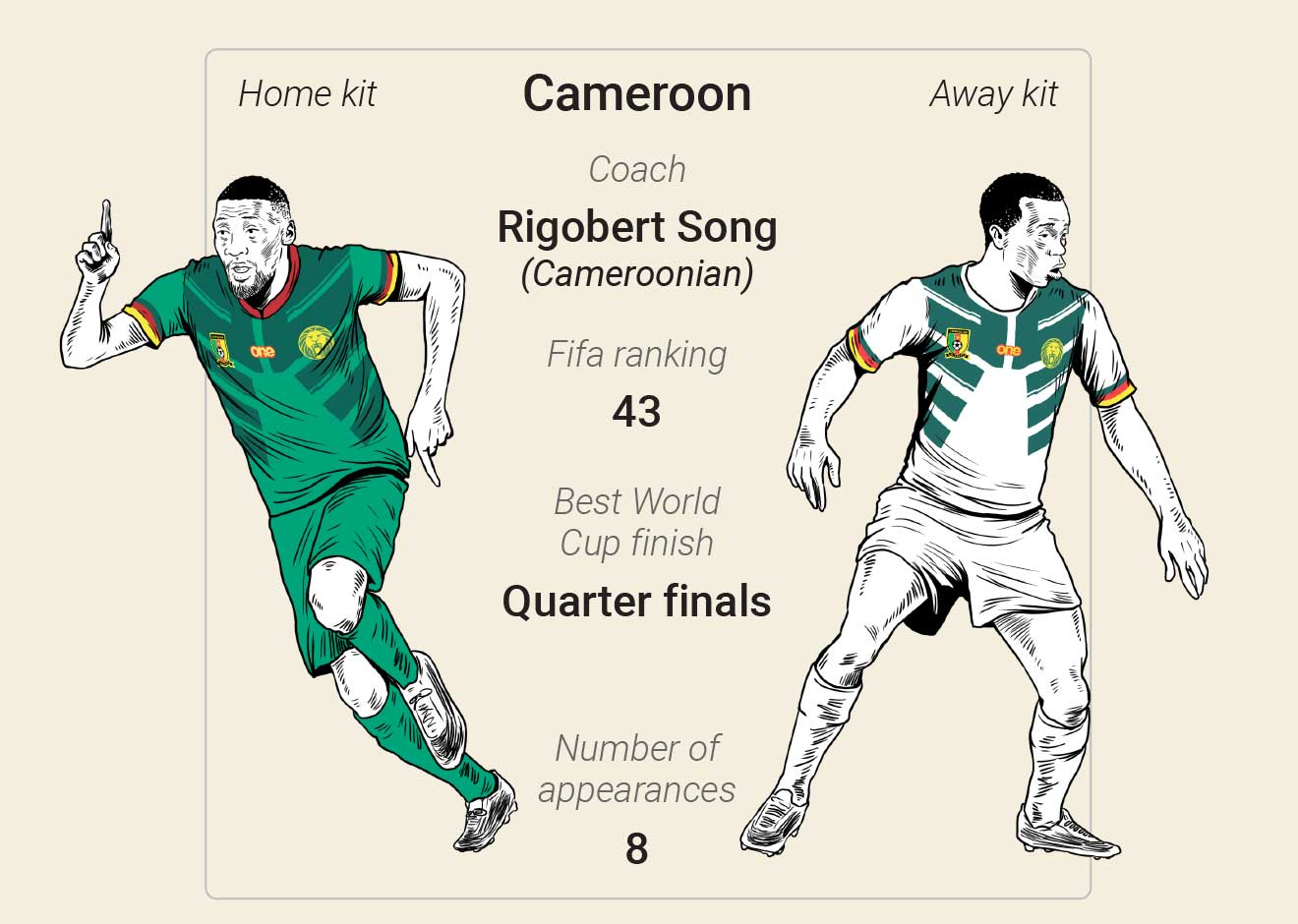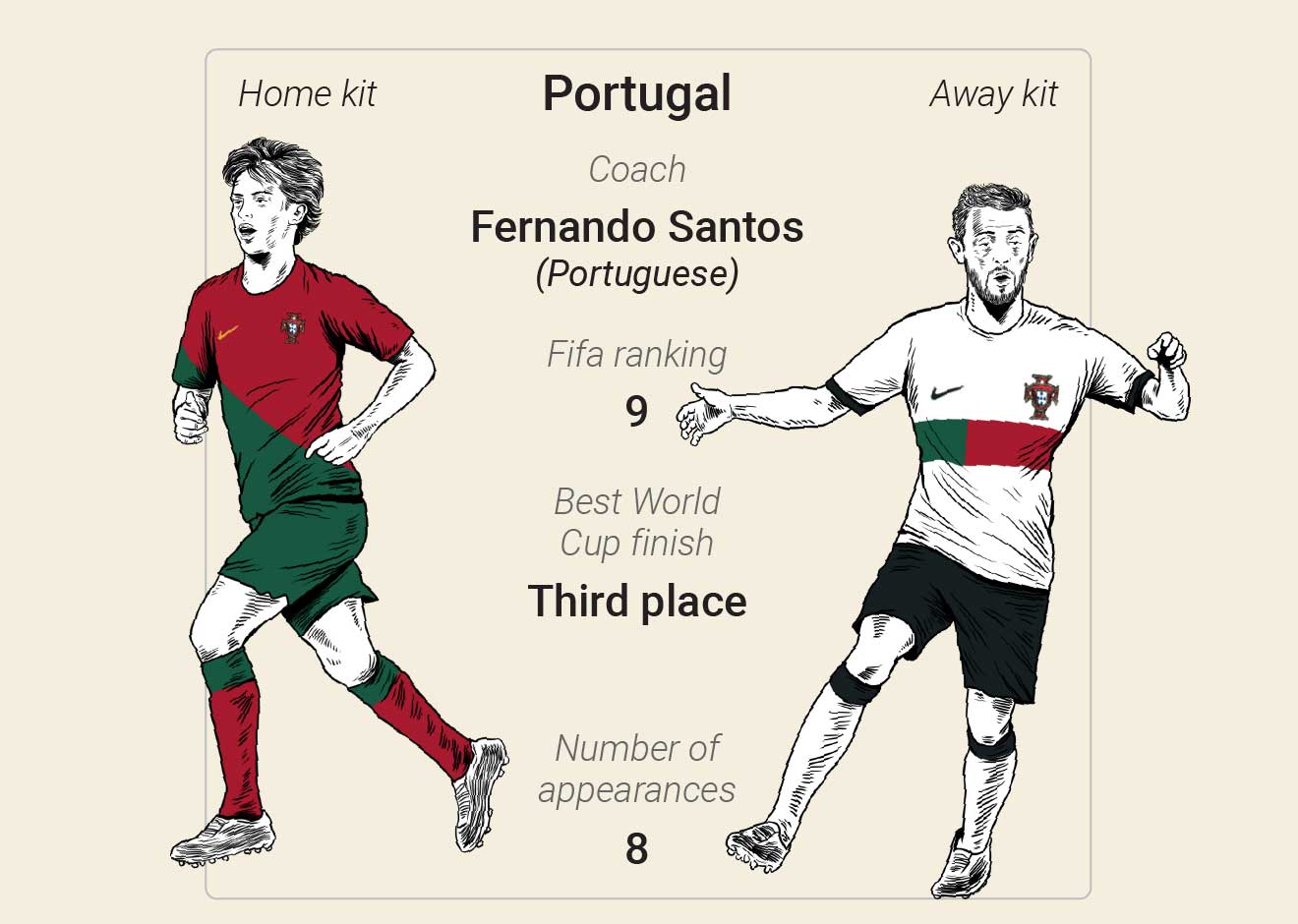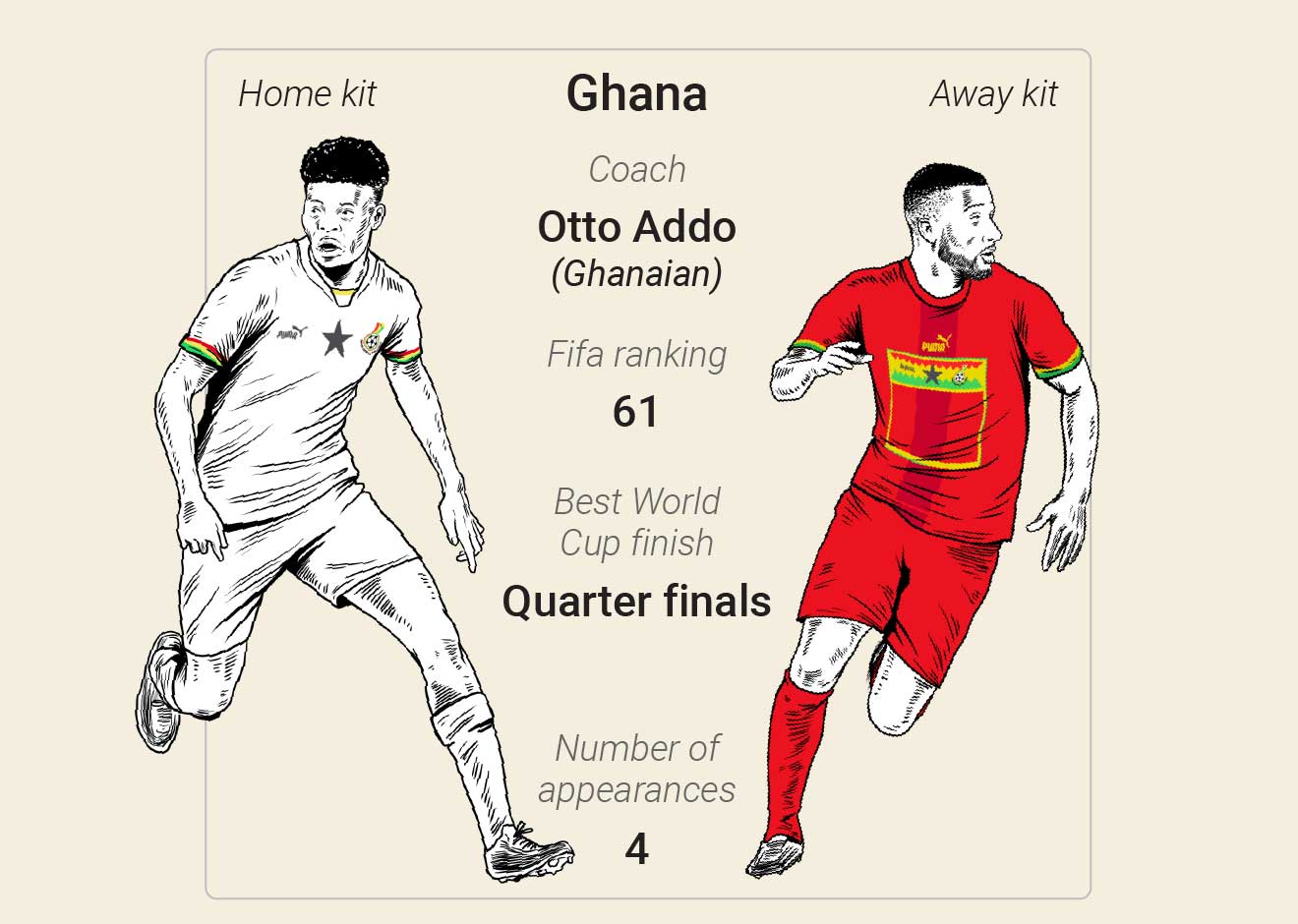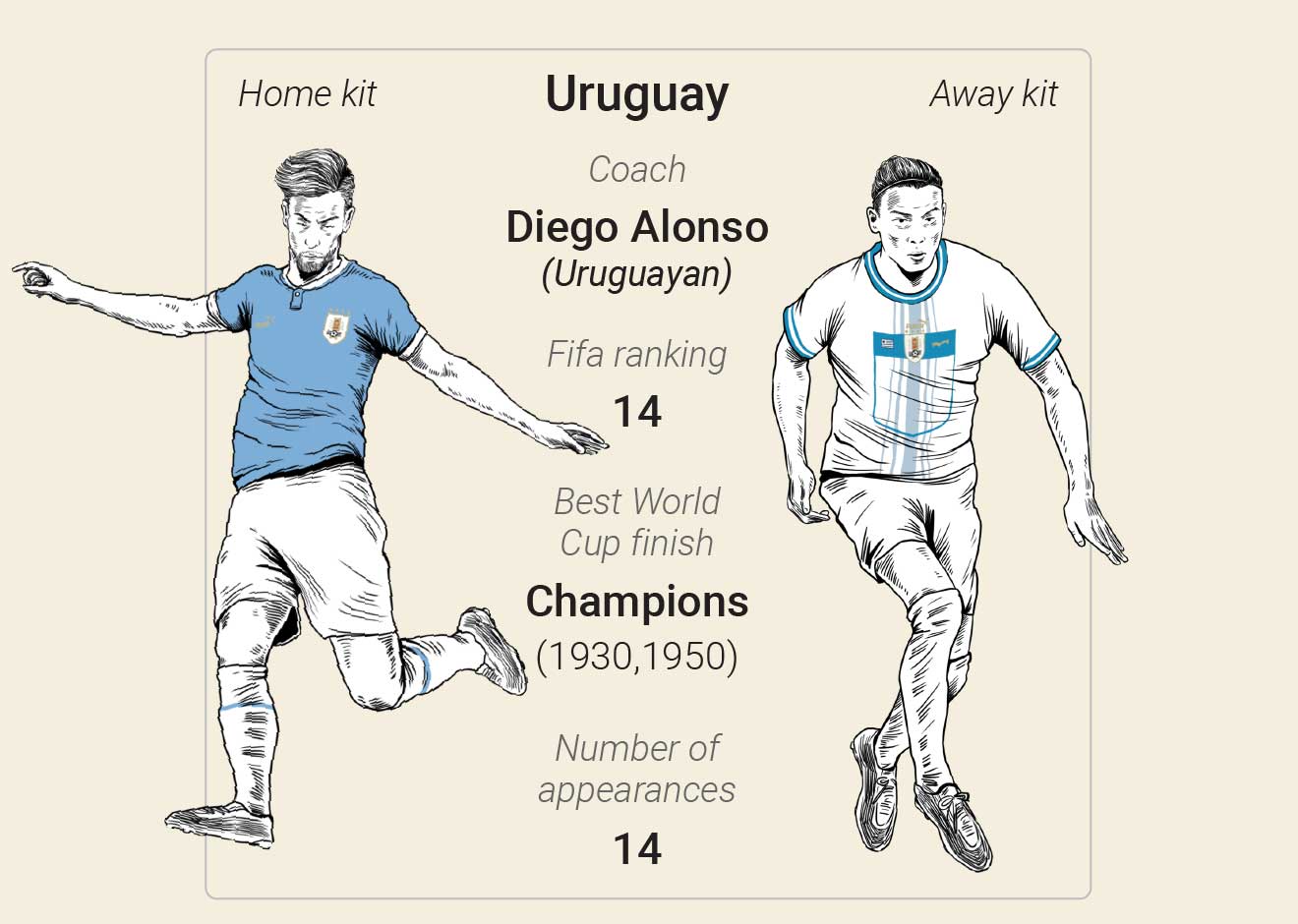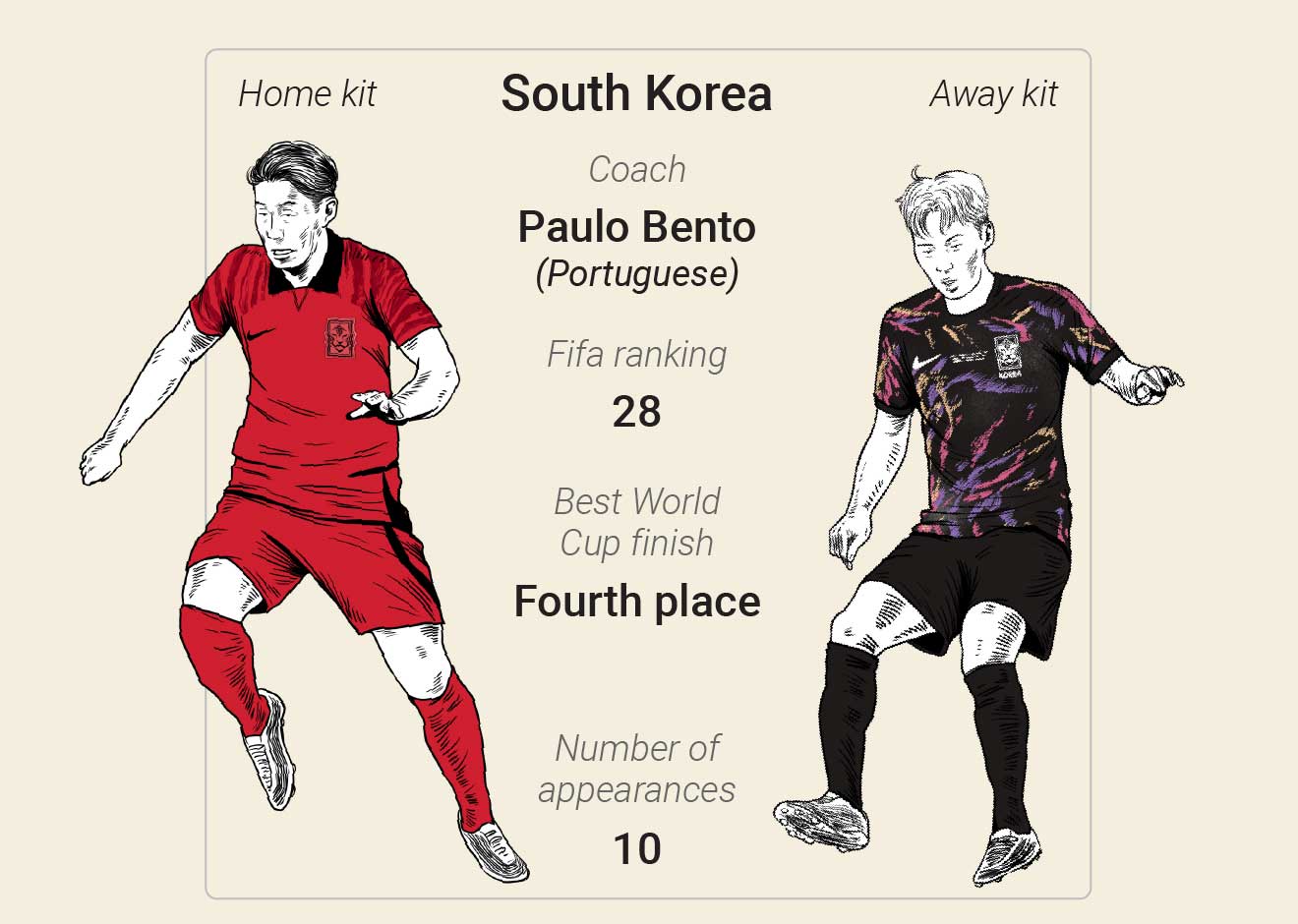 Stadiums
Qatar has spent some US$200 billion on infrastructure and other development projects for the World Cup. The host nation built seven of its eight lavish stadiums and heavily renovated another. With its gold facade and 80,000 capacity, Qatar's gleaming Lusail Stadium will host 10 matches, including the final.
A flying keffiyeh headdress named La'eeb, meaning super skilful player in Arabic, is the official World Cup mascot.
The official match ball, the Al Rihla, is the world's first football made with water-based inks and glues.
Why was the tournament date moved?
Qatar infamously moved the tournament to the winter to protect players and spectators from extreme heat. Daily temperatures in June and July can rise above 40 degrees Celsius (104 degrees Fahrenheit) with high humidity. Still, Qatar's stadiums have outdoor air-conditioning.
Average daily temperatures in Qatar
Average hourly temperature
Hosting the tournament in November and December is also controversial as it clashes with the regular season schedules of most of the major domestic leagues around the world.
Top teams of all time
Young stars
The World Cup may be a proving ground for the future stars of football. Here's some players to watch:
Injured players missing the tournament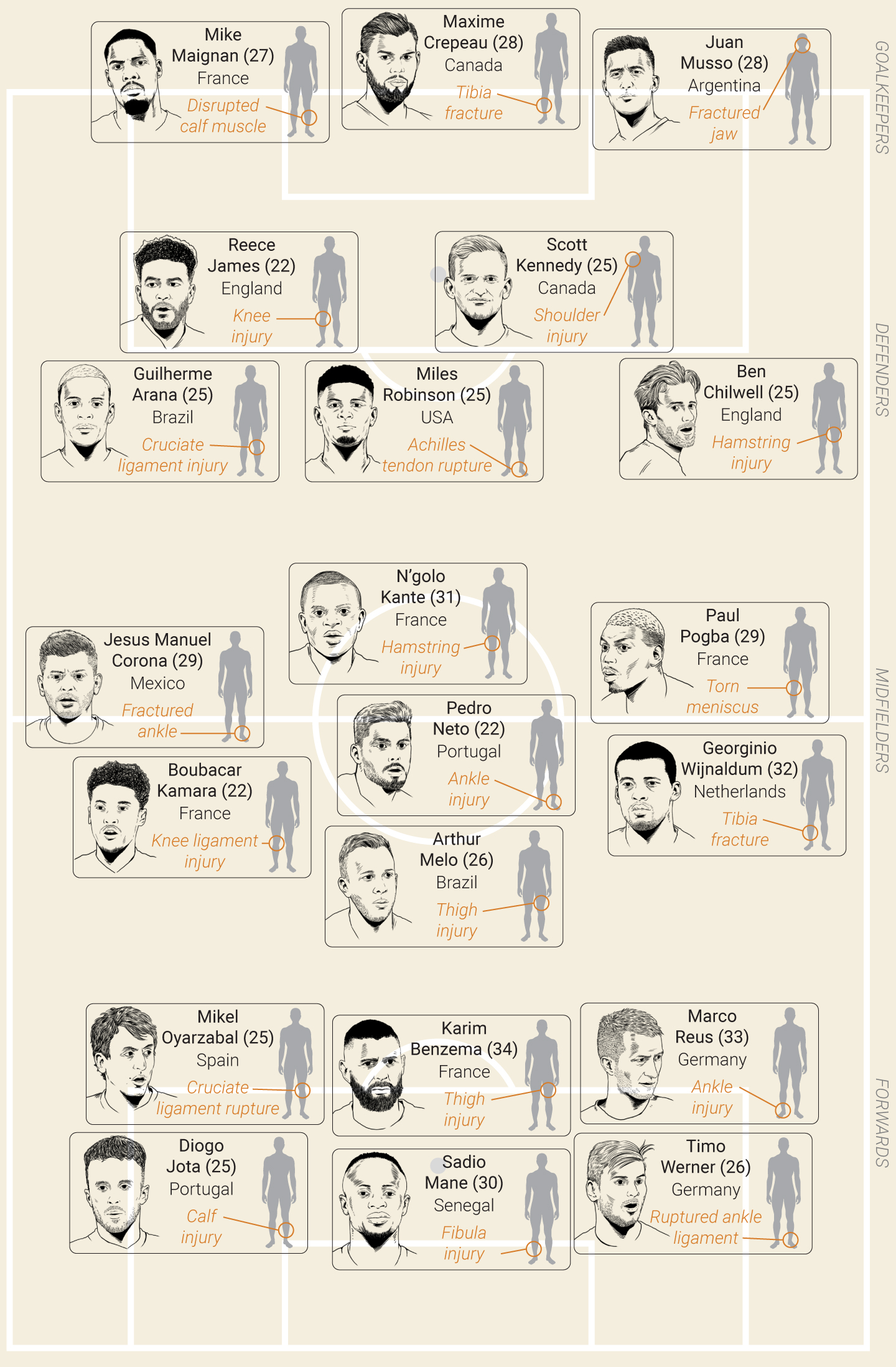 Associate Creative Director Marcelo Duhalde
Edit by Andrew London and Nicolas Atkin
Additional web development Dennis Wong
Sources: FIFA, AFP, Reuters, Panini, Transfermarkt, Graphic News