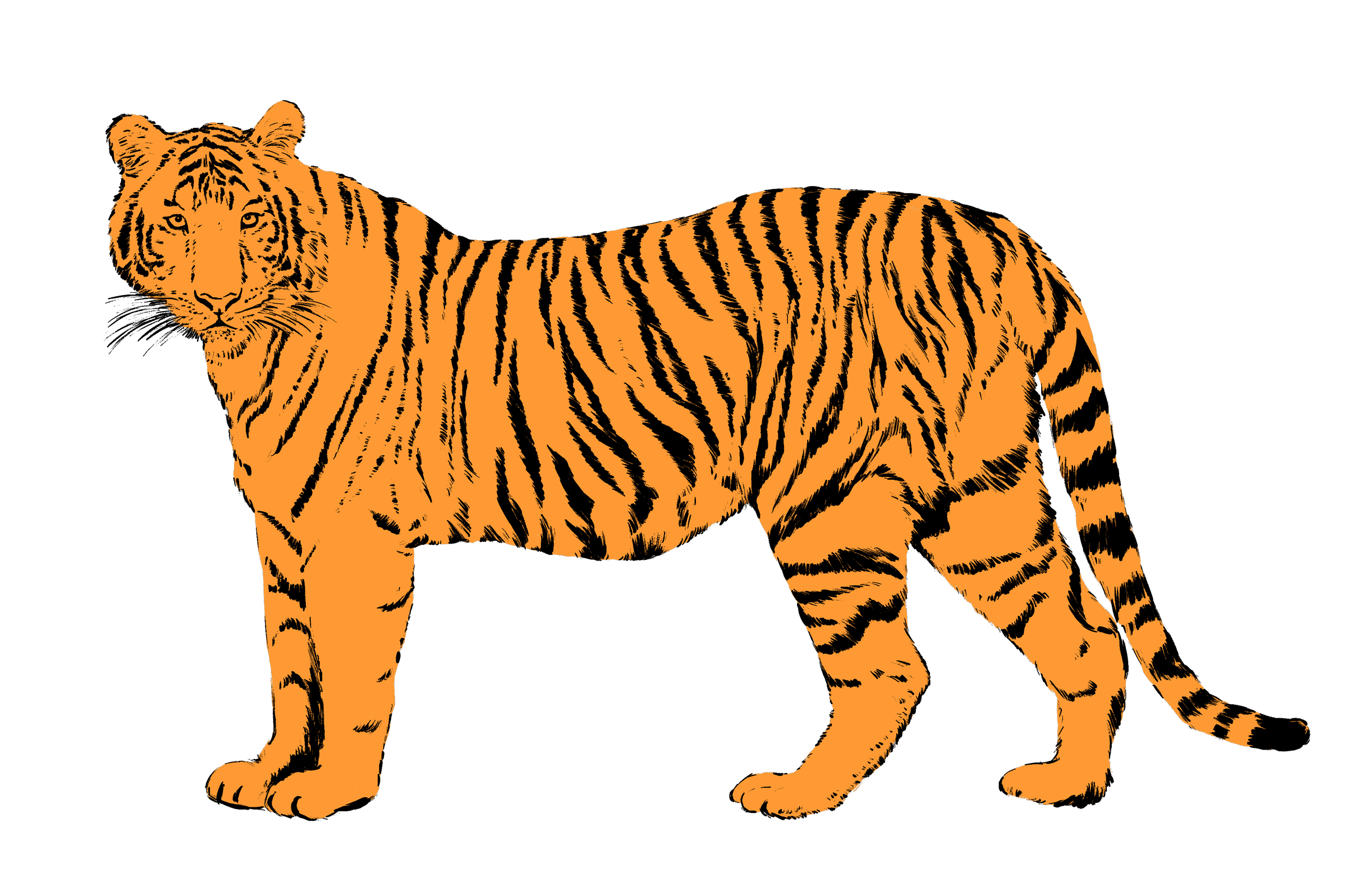 Year of the Tiger 2022: a visual guide
The Year of the Tiger is the third year in the 12-year Chinese lunar calendar. Each year is associated with one of five elements in addition to its animal sign. This is the Year of the Water Tiger.
People born in 1938, 1950, 1962, 1974, 1986, 1998, 2010 or 2022 belong to the Year of the Tiger.
Five elements
In China, the tiger is known as the king of all beasts. The tiger zodiac sign is a symbol of strength and bravery. Many Chinese children wear hats or shoes with tiger images for good luck.
Find your Chinese zodiac
Which Chinese zodiac sign is the luckiest in 2022?
Significant events in the Years of Tiger
Historical figures born in the Year of the Tiger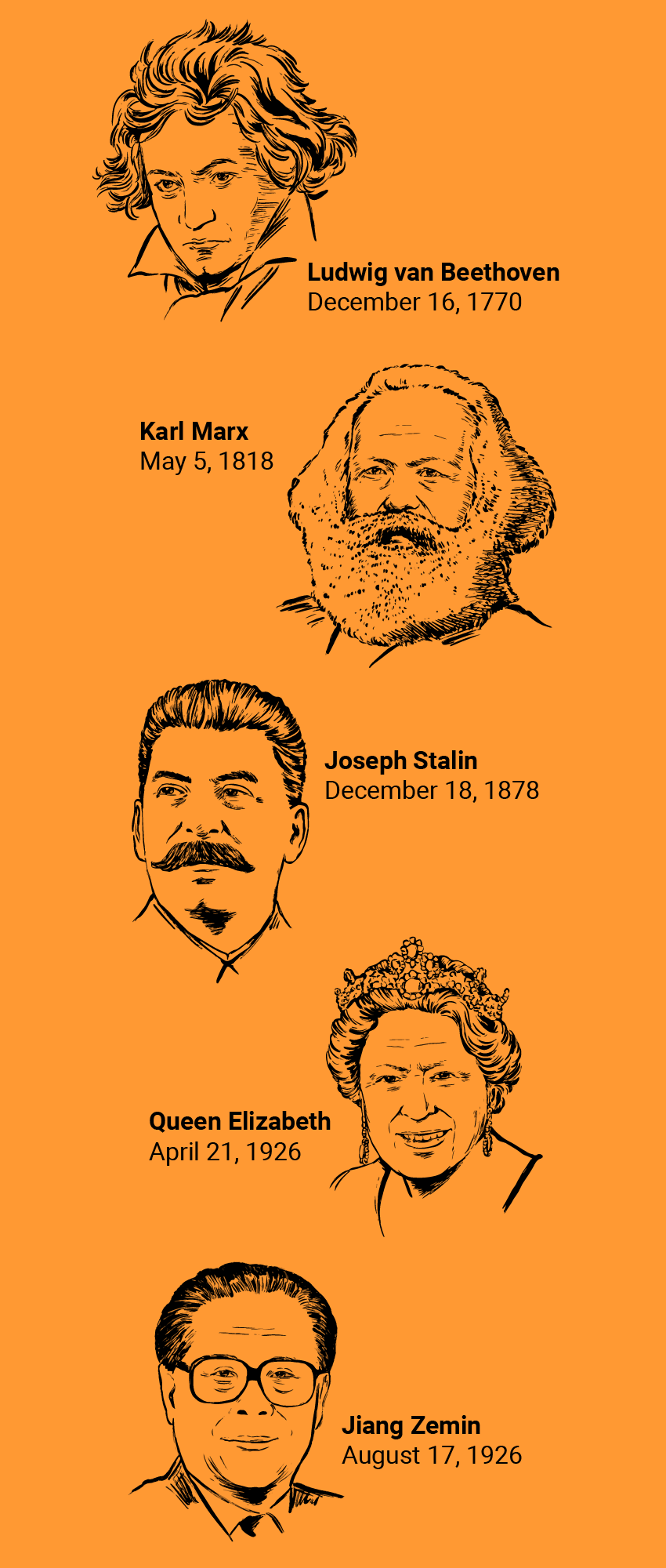 Lunar New Year calendar 2022
Lunar New Year traditions
Clean and decorate home
People give their home a thorough clean before Lunar New Year. It symbolises the sweeping away of bad luck from the past year, while preparing the home for good luck. Red is an auspicious colour. Red lanterns are hung in streets, while red couplets are pasted on doors.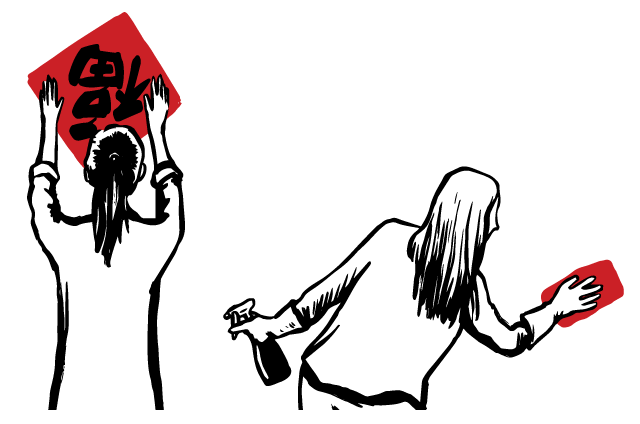 Offerings for ancestors
It is a tradition to make offerings to ancestors, although not at their graves; people can do so at home if they have an ancestral worship altar, and before or around midnight to usher in the new year.

Family reunion dinner
New year is a time for family, most importantly, and eating. The Lunar New Year's eve dinner is called "reunion dinner". Several generations of a family often sit at round tables and enjoy lots of food and maybe some mahjong, too.
Exchange gifts, red envelopes
The most common gifts are red envelopes, or lai see in Cantonese. Red envelopes contain money, and are often given to children and (retired) old people. Other popular gifts include alcohol, tea, fruit and confectionery.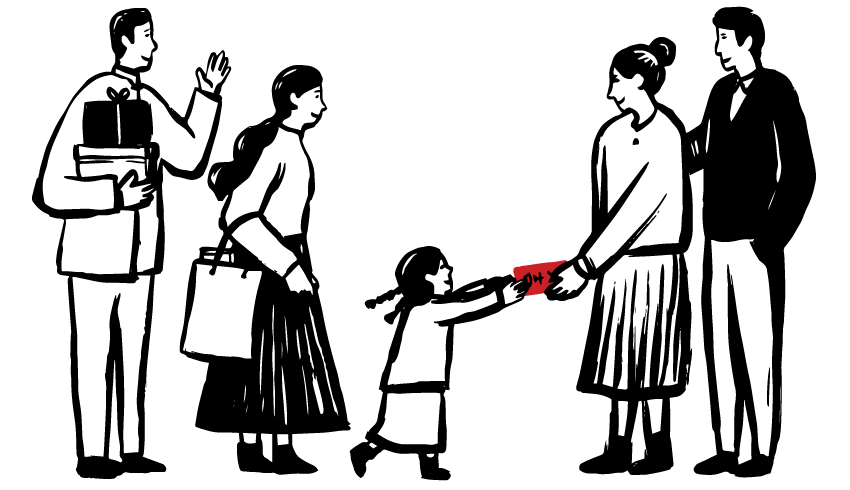 Firecrackers and fireworks
Setting off firecrackers and fireworks is a big tradition to scare away evil spirits and welcome the arrival of the new year.

Lion and dragon dances
Lion and dragon dances are common in China and Chinatowns all over the world. They are performed for prosperity and luck for the new year.

Creative Director Adolfo Arranz
Research, illustration and design by Lau Ka-kuen
Additional web development by Dennis Wong
Edited by Andrew London and Paul Buck