The end is nigh
Irreplaceable, not indestructible
Over the years Chungking Mansions has been all things to those who crossed its threshold. A gangland slum, a high-end palace, a curry mecca. Pot of gold however, may not be its most recognised identity.
The 55-year-old structure, with its dozens of businesses and heaving eateries, has long been a meeting place for the wealthy, the needy and everyone in between. It has given asylum seekers, Chinese immigrants, westerners and even the unaccustomed Hongkonger their first taste of the grit of this vibrant city.
But unfortunately for this place, which is steeped in nostalgia and cultural significance, its days are numbered.
Management says that it may only take another economic downturn similar to that of the late 1990s to create conditions that favour developers. And while goodwill and good balance sheets keep this place running, it is simply rare for a building to last so long especially with the pressures of time and the moist sea air weighing heavily on its foundations.
Architect and Hong Kong University professor Dr Lee Ho-yin says reinforced concrete buildings over 50 years old can suffer from water damage that can weaken and corrode the steel and cause cracking in the concrete.
At Chungking Mansions, work has been done to repair its cracking concrete in order to extend the building's lifespan.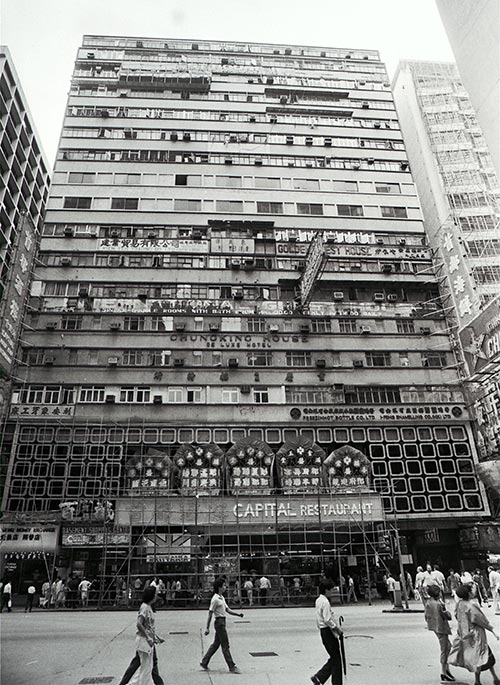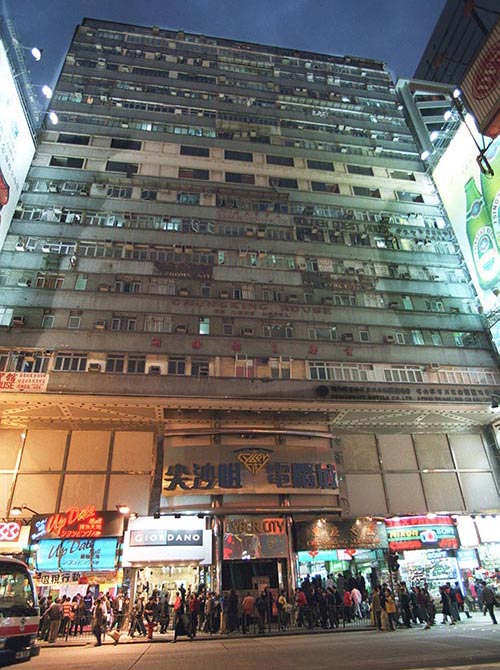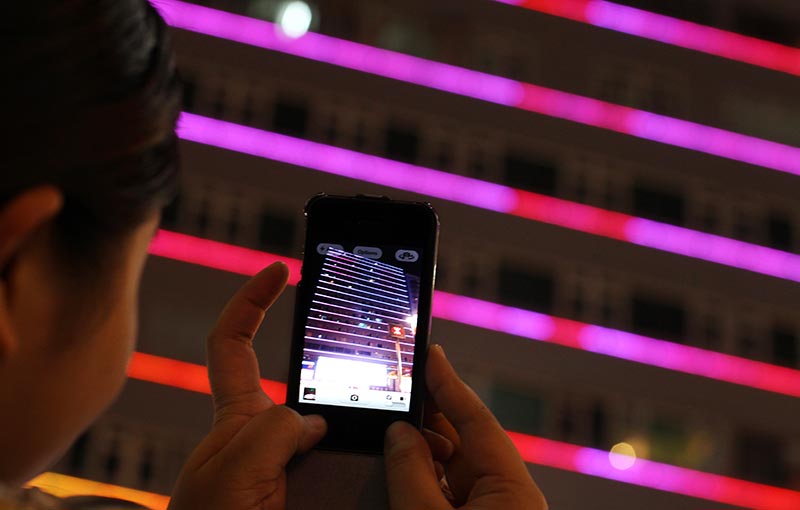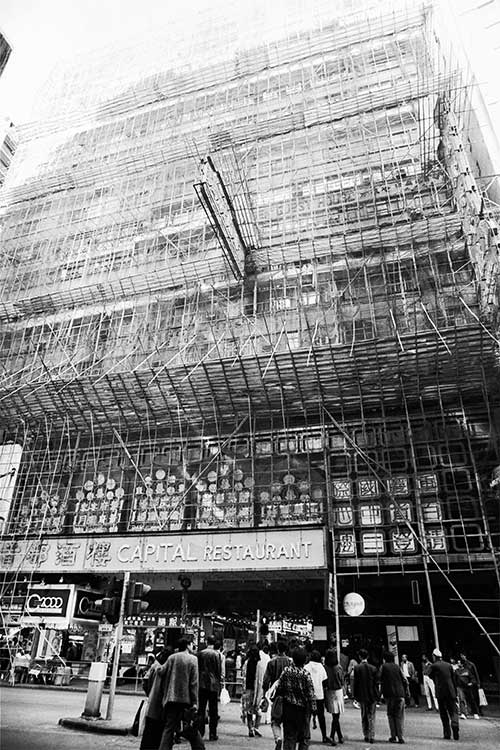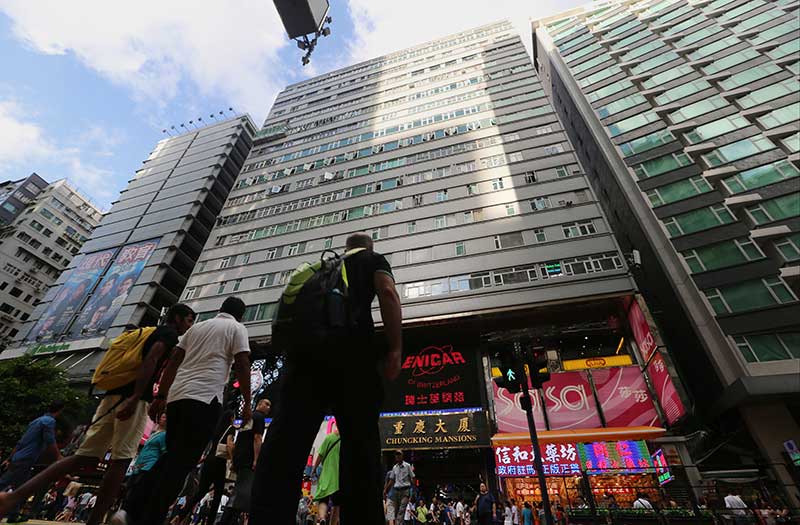 "It was the main target of the work, to maintain it and make it last for longer," says Dennis Cheung Ka-yuen, a representative of the building management.
But the repairs are far from being the panacea that Chungking Mansions needs.
"The building is 55 years old now, I think after ten years the building may be torn down because of structural problems," says Cheung, adding that the building's maze-like layout is also contributing to its congestion and, inevitably, its destruction.
"It's a tall building, it consists of 17 floors. Just by common sense it cannot last for too long, it cannot last for hundreds of years."
The obvious answer may seem to be to move on, but countering pressures like expanding maintenance costs are restrictive building rules and the common sense equation that it's still a place where businesses operate profitably.
Money pot
According to management, some 10,000 people funnel into Chungking's doors and through its rabbit warren of crowded corridors every day, providing streams of cash for businesses catering to human necessities inside. And there is also the well known international trade in all kinds of goods that is negotiated in the shops.
The building itself is worth billions of dollars, estimated by prior property sales data, and the trade of the businesses, somewhere in the millions.
A conservative estimate of the monetary value of Chungking Mansions is about HK$6.3 billion, but insiders in the property development game say it's probably worth more.
Just one prominent store on the first floor occupied by Sasa was sold for HK$150 million in 2004, according to lands registry documents, and continues to draw $1.15 million a month in rent for its owners – or $41.4 million over its three year tenancy agreement.
From little rooms, big profits
A guesthouse running 20 tiny single rooms could charge anywhere up from $300 a night per room, or potentially earn more than HK$2.2 million in revenue a year, and larger rooms take a premium.
The Post spoke to two backpackers who shared a windowless single room with a bunk bed and were paying $350 each a night. Given that $2.2 million a year would offer more than $183,000 a month, the rent of guesthouse at about $29,000 a month forms a small fraction of the costs - for established owner/operators the profits are that much higher.
Staying makes sense
Considering the entire ecosystem of Chungking Mansions, it still proves to be a tidy earner for landlords and businesses operating there. Rents at Chungking Mansions are competitive, with some apartments around $30 a square foot in the prime position at the southern end of Nathan Road – cheap but on the high side for such an old building perhaps reflecting its location rather than its condition.
Flats there are tightly held, transaction histories published by Midland Property and Spacious.hk show three sales in 2016 and another eight since 2006, with their prices comparable to new apartments in Hong Kong.
Tidy profits have created goodwill among most owners, but some outliers campaign for a sell-out.
"Actually most of the owners are willing to keep it running, because they are earning profits from the building," Cheung says.
"But for the other side, it's not a big group, they might own the unit or a shop but they can't rent it out, they might come to the office and reflect to us their wish to sell it to a big developer."
Newer, flashier, shinier and much cheaper, iSquare – across the road from Chungking Mansions – could not be more different. Drag the 360-degree video to see both buildings.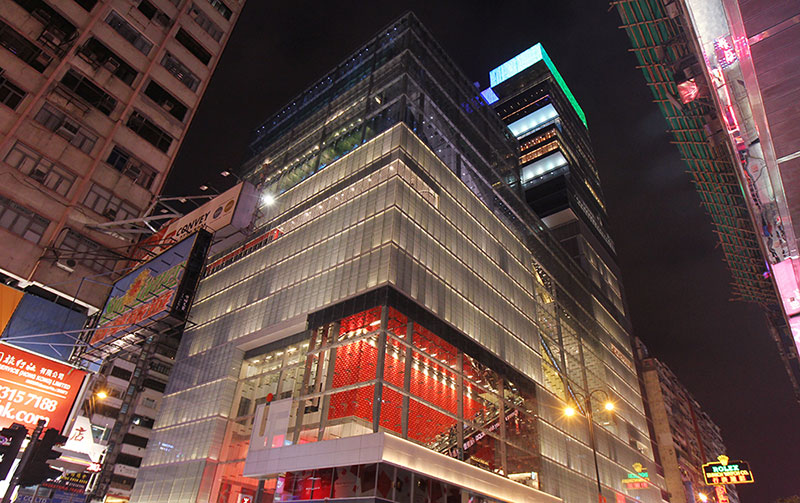 Newer, flashier, shinier and much cheaper, iSquare – across the road from Chungking Mansions – could not be more different. Click here to see the 360-degree video.
To gauge the value of Chungking Mansions, look no further than the 2009 sale of the Hyatt Regency, which used to sit just across Nathan Road before it was transformed into the glass-and-steel iSquare shopping centre.
The sale and construction price for that site, with a floor area of 600,000 square feet, was HK$1.3 billion – about a fifth of Chungking Mansions' estimated worth.
Home and hearth for a growing city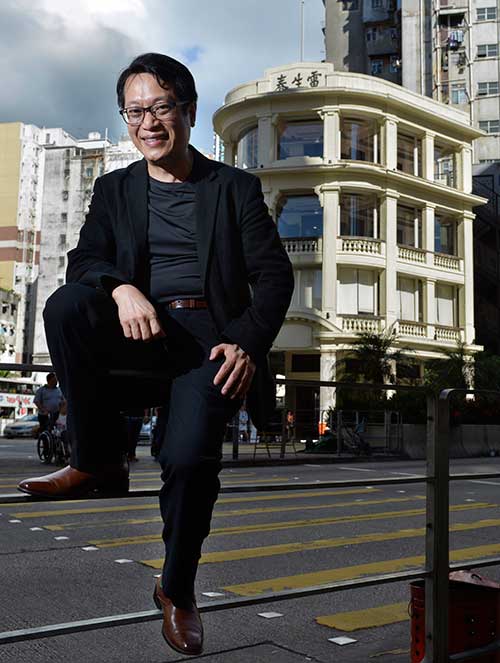 Dr Lee Ho-yin
Designed in the late 1950s, Chungking Mansions replaced the Chungking Arcade, a street-level market selling electronics and other goods, according to its official history.
It was the first of its kind in Kowloon, towering 17 storeys above the '60s landscape.
Bulky monolithic buildings like Chungking Mansions are part of a type called "composite buildings", which in the post-war decades almost completely replaced the four-storey tong laus which were a hallmark of colonial Hong Kong up to that point, as Dr Lee explained in a recent public lecture at Hong Kong University.
But the tong laus couldn't house enough people during the rapid post-war migration from mainland China. Between 1947 and 1963 Hong Kong's population nearly doubled to more than 3.4 million people.
At the time, people were streaming over the border from the mainland and this new building type which was springing up like weeds across the colony had to take up the demand for beds.
Dr Lee explained in his lecture that one of the new features of composite buildings was firstly their height, towering sometimes ten storeys above the old tong laus, and the ownership structure.
Whereas tong lau buildings usually had one or two owners, new composite buildings were designed to be mixed use, incorporating residential flats and businesses throughout the building.
Each apartment was generally sold to an individual.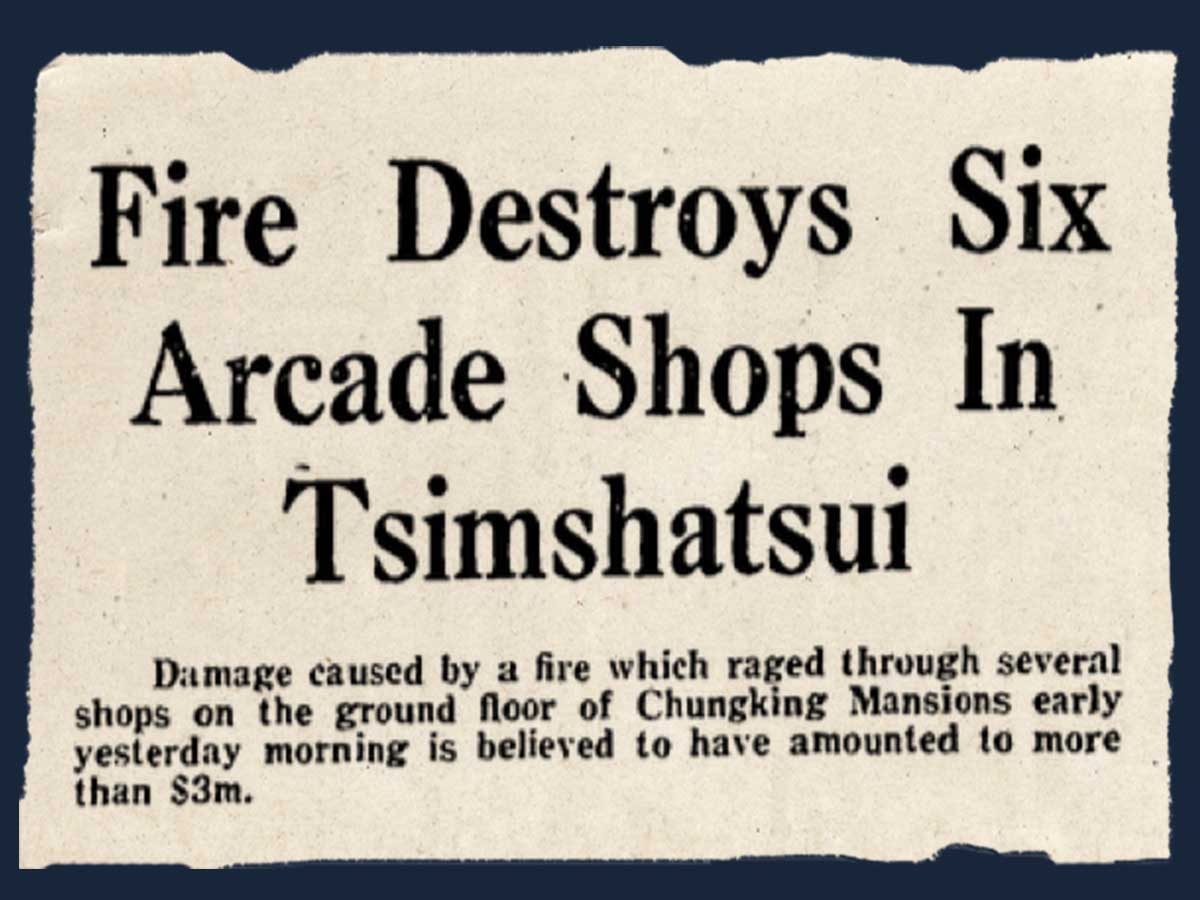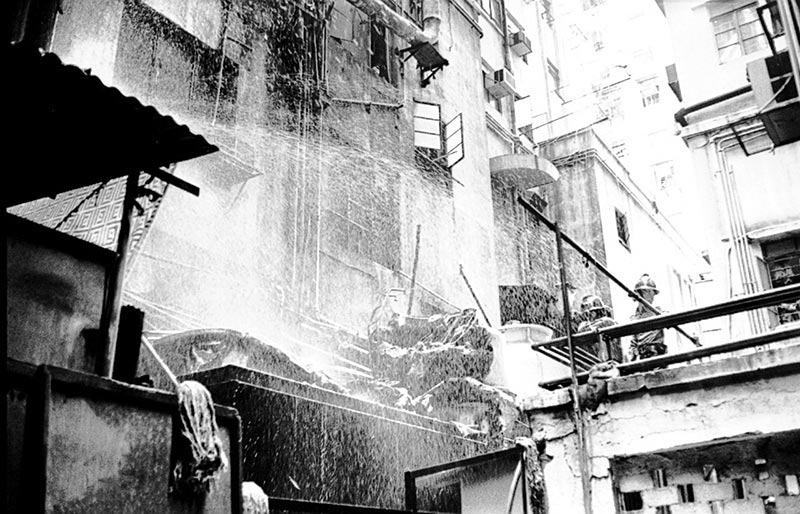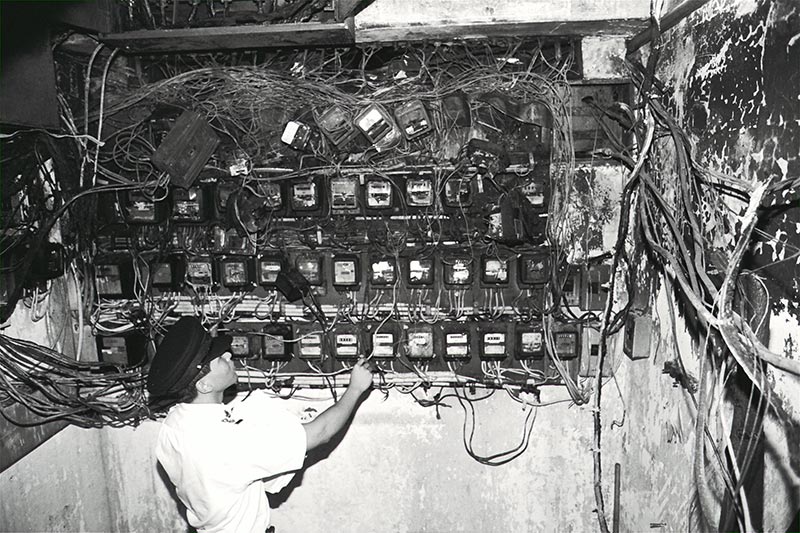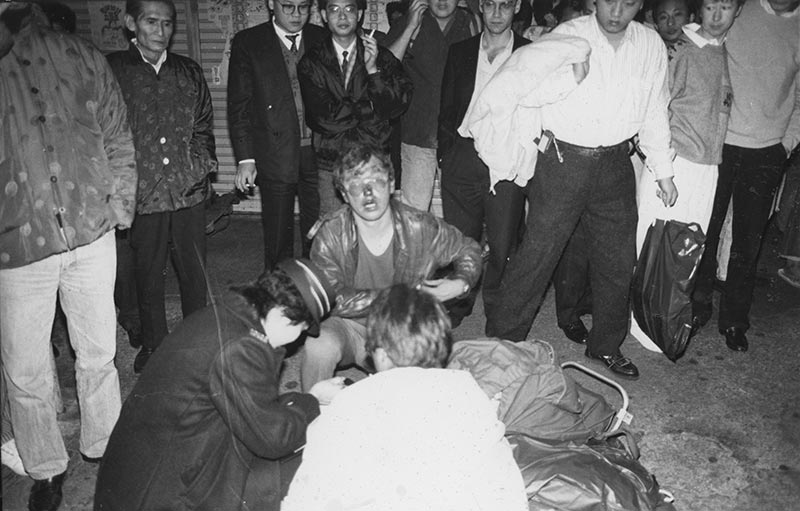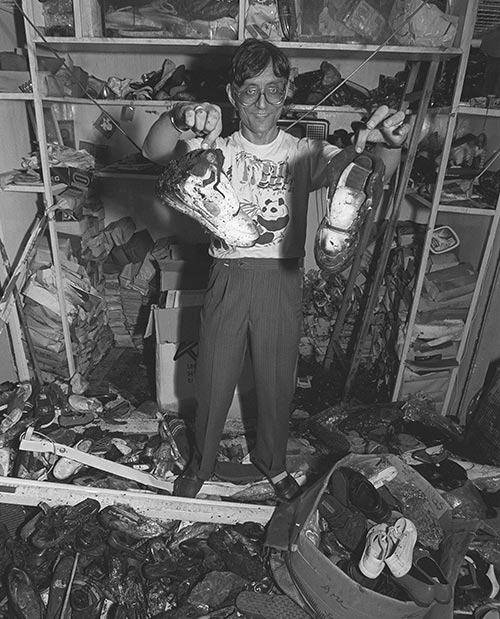 Only now, as these buildings age, does the fragmented ownership of these buildings become tricky.
With about 650 owners of 920 titles over apartments and shops, a developer would need to secure 80 per cent or 736 titles to ensure redevelopment of Chungking Mansions under rules introduced in 2010 affecting compulsory acquisition of buildings more than 50 years old.
"Many developers are targeting this site, this location," Cheung says. "So if the operation and the economy goes down the developers may be able to purchase all the ownership and tear down the building and build a new one for profit."
"It depends on whether it's profitable, and it depends on the safety of the building."
"In the late '90s when the economy was its worst and building condition was [also at its] worst, developers began approaching owners."
"It is quite hard now because the ownership is too separate," he says.
Holding all the cards
The redevelopment of the Chungking Mansions site is almost a certainty. The only questions left to answer are who, when and how?
But like a stubborn horse, not willing to budge, Chungking seems to have a few tricks up its sleeve to keep it from the wrecking ball.
It all adds up to a fortune
The site sits on a roughly 50,000 square foot plot, with 17 floors and a basement not including the disused roof, it makes a building with a usable net floor area of about 900,000 square feet. Reducing the net by a tenth (by excluding common hallways, lifts and stairwells to estimate saleable area), Chungking Mansions may cost as much as HK$8.5 billion to buy, or $6.3 billion, calculating based on prior recent sale prices.
A scan of the four properties at Chungking Mansions advertised for sale online shows the cost per square foot of floorspace is going for about HK$11,000, though actual recent transactions have been knocked down to about HK$7,800 per square foot of saleable area. That's cheaper than new but still nowhere near the range that would get a developer interested according to a source in the industry.
With an estimated 41,000 composite buildings in Hong Kong to reach 60-years old in the coming years, Chungking Mansions is an expensive prospect in a long list of cheaper options elsewhere.
According to Dr Lee, it could take years before the building's fate is known.
"A building like Chungking Mansions may take more than 10 years for a developer to acquire sufficient properties for redevelopment, which is the main reason why it has survived," he says.
Meanwhile, building limitations in place in Kowloon's south cast even more doubt over the possibilities for future redevelopment.
Building regulations have changed as population pressures of the post-war period have subsided. Hong Kong's population may be growing at a slower rate than before, but it is still imperative that more people be housed.
A hypothetical new building at the site would need to limit its gross floor area to less than what is currently there, according to an insider who said the main issue that could make it necessary to rebuild at the site would be maintenance costs owing to its age, rather than profit. Developers might then be forced to consider other, less popular and profitable buildings to commit to the wrecking ball.
Nothing lasts forever
Bricks and mortar may be replaced, as they often are in Hong Kong, but the talk of the loss of a world famous icon from the Tsim Sha Tsui scene sparks nostalgia in many. The thought that this cultural hub that has lived nine lives could be replaced with a sparkling mall full of designer brands like much of the rest of Tsim Sha Tsui in the next ten years could fill the same people with dread. But with so many Hong Kong buildings sagging into ruin after half a century of service the Mansions are defended from developers by its fruitful businesses and its popularity.
To countless people it has been the variable dose of comfort they needed as they arrived in Hong Kong, to others it was their road to riches, or a stop along the way. Maybe the building can't last forever, but as articles in this project explain, Chungking Mansions has already developed an immortal cultural impression.