Li Qiang, the Communist Party boss of an eastern coastal city in China, was wrapping up a speech on corruption on the morning of September 17 when an ominous group of men appeared.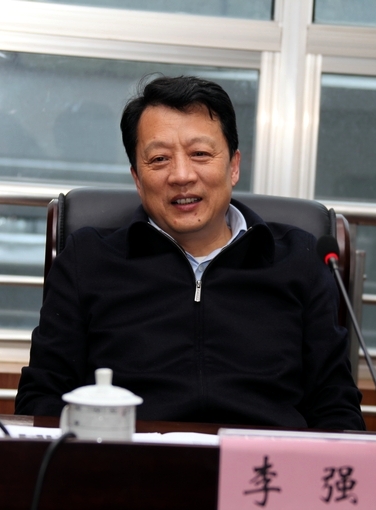 The men were Communist Party graft investigators, sent from the powerful but opaque Central Commission for Discipline Inspection (CCDI), tasked to look into allegations of graft in the party's ranks. And they were waiting for Li.
As he was about to leave, Li, the municipal party secretary of Lianyungang in Jiangsu province, was whisked away by the investigators. By afternoon, the CCDI had announced his detention under suspicion of "serious discipline violations" - party speak for graft. That was the last time the public saw Li.
He is just one
among almost 75,000 party members
who have been investigated by the CCDI and its regional units since President Xi Jinping rose to power at the end of 2012.
Xi, in one of his first speeches as party general secretary, warned assembled Politburo members that rising corruption could "doom the party and the state".
Over the last two years, the CCDI,
led by Wang Qishan, a key ally of Xi
, has been busier than ever. Following Xi's proclamation that the CCDI would be "striking tigers and flies at the same time" - a reference to both high-ranking corrupt officials and those at the local and grassroots levels - the commission has become one of the Communist Party's most powerful organs.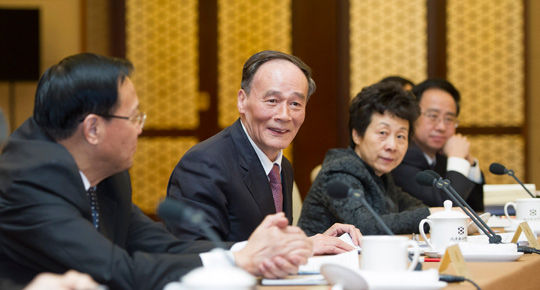 Just last week at a key plenum in Beijing, the Communist Party's Central Committee heard the CCDI's investigation reports into four senior officials: former chief regulator of state-owned enterprises, Jiang Jiemin, former China National Petroleum Corp deputy manager Wang Yongchun; ex-Sichuan deputy party chief Li Chuncheng and former deputy public security minister Li Dongsheng. Details about probes into Zhou Yongkang, a former member of the all-powerful Politburo Standing Committee, and Xu Caihou, a former vice chairman of the Central Military Commission, are expected to be revealed soon.
The South China Morning Post has collected the CCDI's announcements of graft probes since the beginning of Xi's reign two years ago, and visualised them on a map. Party probes have spread across China and dramatically intensified since early 2014.
Scroll down for details on investigations in key "graft hotspot" provinces, and find out how CCDI investigators trace political lineage, guanxi networks and money trails to bring down the "flies" and "tigers."
The CCDI has named more than 690 cadres in graft investigation reports published on its website since the end of 2012, spelling the end of the political careers of every official mentioned, even before the probes yield results or the officials are convicted by courts.
Even low-level cadres suspected of graft could end up named and shamed nationally in a CCDI report if they are implicated in a probe into a senior target such as disgraced former security tsar Zhou Yongkang, said Jean-Pierre Cabestan, professor of political science at Hong Kong Baptist University.
A strategy of "encirclement", first focusing on political cronies and business partners, then family members and ultimately the senior officials under suspicion, helps graft investigators close in on the "tigers". The CCDI's roving investigative teams, which inspect provinces, government ministries and state-owned conglomerates, also share egregious cases of graft nationally.
"There is a political objective to take down some rivals and to tell provincial leaders to toe the party line," said Cabestan.
"Nobody is sleeping well now. There is a lot of uncertainty and there are no clear rules as to who gets investigated." — Bo Zhiyue
For Bo Zhiyue, a veteran China politics watcher at the National University of Singapore, the anti-graft drive has taken on its own dynamic. "Lower-level governments are now competing to dig up corruption," he said.
"Nobody is sleeping well now," he said. "There is a lot of uncertainty and there are no clear rules as to who gets investigated."
"The problem is the criteria [on what constitutes corruption] are too high, no official in China could pass these criteria," Bo said. "These are not solely cases of corruption, they're political judgment calls."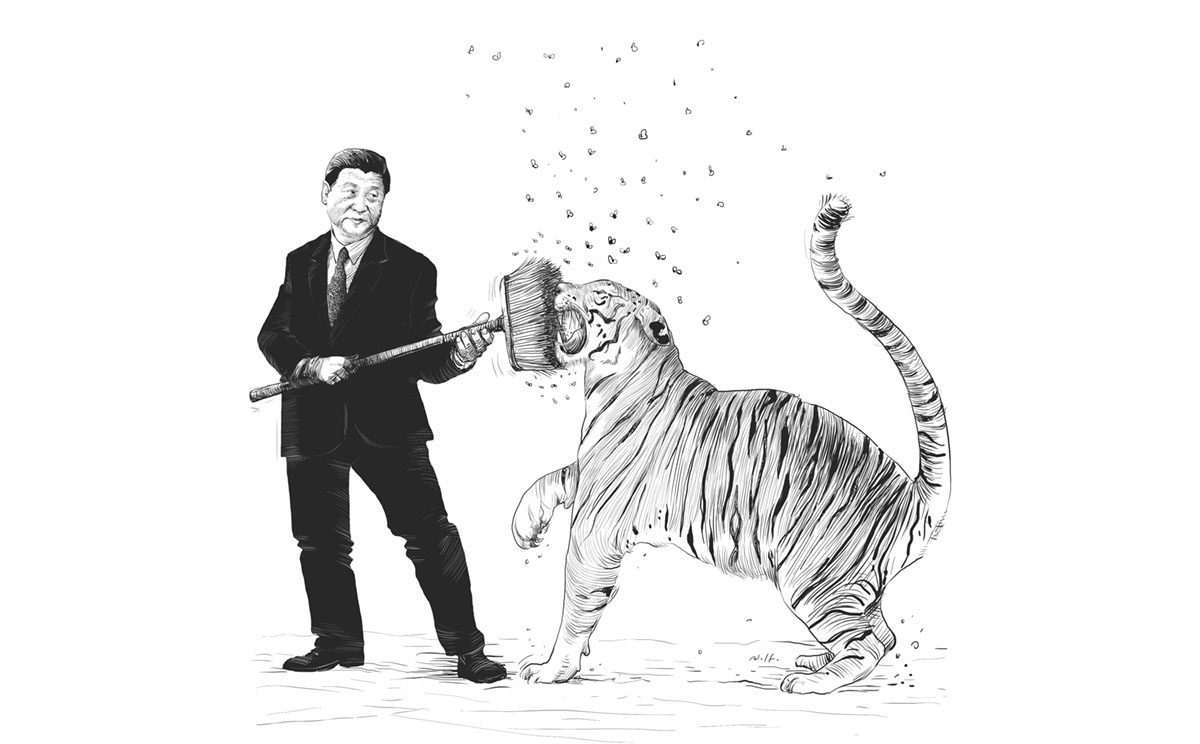 Zhou Yongkang
In July, the Xinhua news agency announced China's highest-profile corruption probe in recent memory. Zhou Yongkang, a former member of the all-powerful Politburo Standing Committee who was in charge of policing and justice, stands accused of graft, one year after the Post broke the story that top party leadership had decided to move against him.
Trained as a petrochemical engineer, Zhou began his career in the state-owned oil and gas sector before becoming Sichuan party secretary in 1999. In late 2002, he returned to Beijing as minister of public security. He sat on the Politburo Standing Committee for five years until he retired in 2012, when speculation about a graft probe against him was already rife
To build a case against Zhou, graft investigators looked into his past in Sichuan, and in the oil and gas industry.
"To catch a big 'tiger' like Zhou Yongkang, you have to have evidence," said Cabestan. "The best way to gather evidence is to go after people who worked with him in the past on whom you have already received reports.
Since 2012, a large number of party officials in Sichuan have been investigated for graft, the CCDI database shows. Others around Zhou who fell from grace include two Central Committee members:
Vice-Minister for Public Security Li Dongsheng
and
Jiang Jiemin
, the long-time chief of state-owned oil giant CNPC, who had been named head of the national state-asset watchdog six months earlier.
The high number of probes into Zhou Yongkang's contacts - including scrutiny of his political allies, family members, and business associates - showed that party investigators had learned their lesson following an earlier investigation into former Chongqing party secretary Bo Xilai, according to scholar Bo Zhiyue.
"They accused [Bo Xilai] in court of abuse of power, but it really looked more like he could only be blamed for a lack of coordination," he said. "Investigators look at the family, personal relations, places Zhou worked, but they may find that graft in these circles is not related to anything Zhou has done himself.
The 'Shanxi Gang'
These includes Ling Zhengce, a brother of Central Committee member Ling Jihua. The two brothers are considered leading members of the "Yuncheng Gang", a group of cadres with political roots in the Shanxi city.
Shanxi is so far one of the worst-hit provinces in the anti-corruption campaign. Four of the 13 Standing Committee members of the provincial party committee have been removed and face criminal investigations.
The CCDI criticised top Shanxi brass in February for tolerating rampant graft. Three consecutive police chiefs in the provincial capital, Taiyuan, have been dismissed over corruption allegations, Caixin reported earlier this year. In August, the Post learned that the province's one-time richest man, Zhang Xinming, had been detained on unknown charges in relation to the Song Lin investigation. His detention was linked to a mining deal he inked in the province. In September, Shanxi's party secretary, Yuan Chunqing, was moved out of the province. Announcing the reshuffle, Politburo Standing Committee member Liu Yunshan called on the province to "improve its political ecology" - code for cleaning up its act and a rare public rebuke by a party leader.
The 'Yunnan fiefdom'
When Zhou Yongkang was Sichuan party secretary in 2001, another engineer-turned-cadre, Bai Enpei, began his decade-long tenure as party secretary of neighbouring Yunnan province. Bai planned to turn the southwestern province, bordering Myanmar, Vietnam and Laos, into a bridgehead of trade to continental Southeast Asia. Yet, infrastructure projects have stalled and fierce, often violent disputes over land seizures were popping up all over the province.
They tied tycoon Liu to a mining deal in Yunnan province which Bai had allegedly facilitated. Liu was accused of running a "triad-style gang" and later sentenced to death.
In August, the CCDI announced that Bai was being investigated for graft. In October, his wife was dismissed from her senior position in the Yunnan administration for "serious disciplinary violations". His successor, Qin, was forced to retire after less than three years in office.
The 'Wan Qingliang clique' in Guangdong
China's economic powerhouse, Guangdong, which if taken separately would be the world's 15th-largest economy, has seen the largest number of graft investigations over the last two years, CCDI data shows.
In June, the CCDI said it was looking into allegations against Wan Qingliang, the party secretary of the provincial capital Guangzhou, who was once considered a rising political star. Guangzhou party secretaries have in the past often risen to the provincial job top. It appears that Wan's past had caught up with him. Wan's former subordinate, Chen Hongping, who also succeeded Wan as party secretary in Jieyang city, was investigated for graft early last year and others followed.
The PLA's secretive graft purge
In January, then 70 year-old retired General Xu Caihou made his last public appearance.
The former Vice Chairman China's top military command, the Central Military Commission, attended a concert for retired cadres, seated only four spots away from President Xi Jinping. During the mid-concert break, the general approached Xi several times to speak but was ignored, sources told the Post at the time.
In June, the Politburo, from which Xu retired in 2012, expelled him from the Communist Party for alleged corruption. Military prosecutors said in late October that Xu, who was under treatment for bladder cancer, would face court martial on charges of bribery, in the highest profile graft case in the PLA's 87-year history.
The Chinese military has its own graft-busting body, or Commission of Discipline Inspection, which reports to both the CCDI and the Central Military Commission. But unlike those by the CCDI, its investigations are rarely disclosed to the public.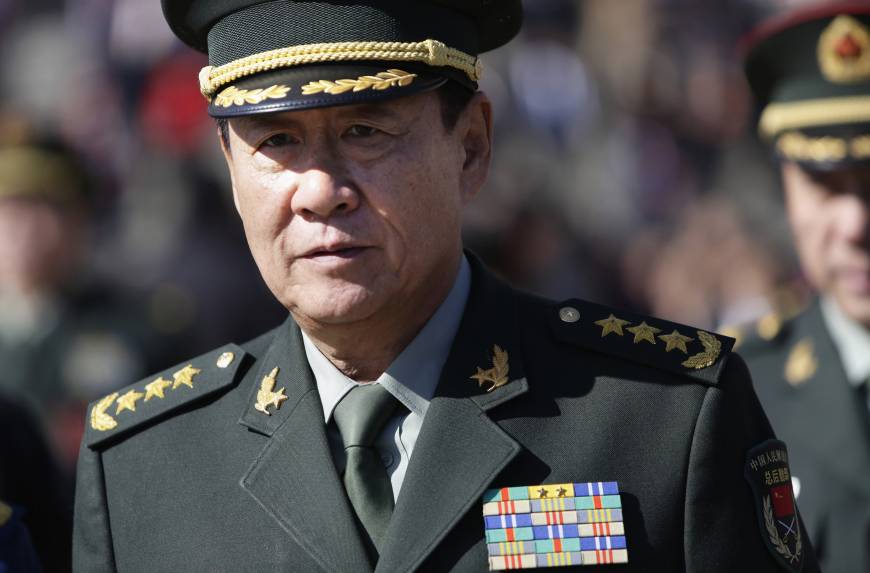 In October 2014, the Communist Party's Fourth Plenum made a surprise announcement that Lieutenant General Yang Jinshan, the deputy commander of the Chengdu military region, had been investigated for "serious discipline violations" and expelled from the Party, after
a last public appearance only three months before
. The
Post
has learned that Yang was swept up in the sprawling yet little-publicised investigations into Xu and his military cronies.